Taco Bell Malaysia Officially Opens Its First Restaurant In Malaysia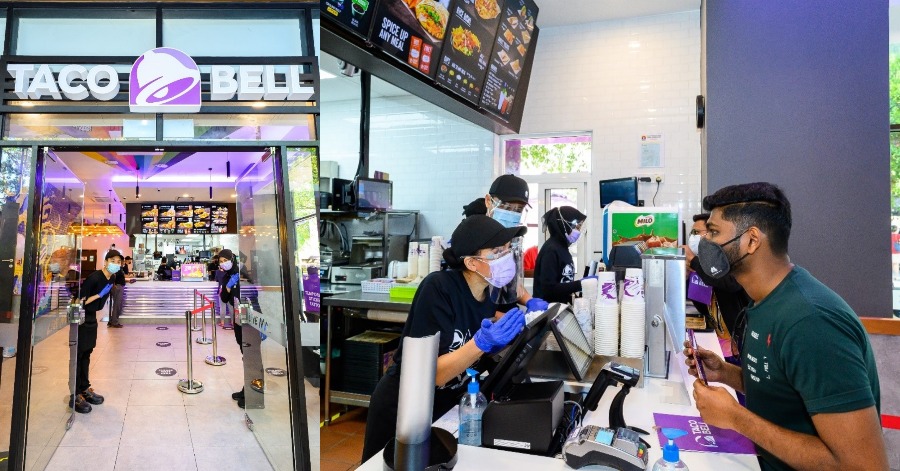 Kuala Lumpur, 2 April 2021 – After much anticipation, Taco Bell, the world's largest Mexican-inspired American fast-food brand, has officially opened its doors to Malaysians at 10am today in Cyberjaya, the heartland of Digital Malaysia and home to a thriving community of innovators within Selangor.
This restaurant truly captures Taco Bell's "Live Más" brand philosophy which translates to "Live More", as in more fervently and authentically, giving customers a truly unique dining experience accompanied by great food. Recognizing Malaysians' passionate love of food, Taco Bell Malaysia introduces the spirit of "Live Kaw Kaw" – a colloquial expression that encourages Malaysians to make every day extraordinary through a truly unique dining experience.
"We are excited to finally bring this youthful and iconic brand to Malaysia, starting with Cyberjaya, our first Taco Bell outlet. The Mexican-inspired cuisine of Taco Bell is most certainly the best in the world from a restaurant chain. The two-storey restaurant design features Taco Bell's signature iconic styles throughout the building from the rainbow-coloured Taco ceiling to our indoor sunroom with high glass panels, reflecting the brand's youthful Taco Bell spirit," said Harris Beh, Taco Bell Malaysia's Franchise Operator.
Taco Bell, started in 1962 by founder Glen Bell in Southern California, quickly became a global powerhouse as it expanded to over 30 countries. The brand is known for making a big splash whenever it enters a new market, embracing fans, young and old, and welcoming them to its iconic and contemporary brand experience.
One of the key features of Malaysia's first Taco Bell restaurant is the centrepiece mural art that is an interpretation of how the spirit of Malaysian culture and the Taco Bell brand are perfectly blended; the mural is designed in collaboration with local Malaysian artist, Wilson Ng. This initiative is part of the brand's commitment to supporting the local creative community. All the features in the restaurant combine to create a colourful, fun and Instagram-worthy space.
Other restaurant features include an open-kitchen theatre where fans can watch their meals being prepared, free high-speed WiFi access throughout the restaurant, multiple stations to charge customer's mobiles and laptops, buzzers to inform customers when their food is ready for pick up, and so much more.
The Taco Bell menu is customizable to fit any customer's preferences. Guests can taste the bold flavours, best-in-class ingredients, including the taco shell and tortillas, proteins such as seasoned ground beef, seasoned ground chicken, grilled chicken, and crispy chicken. Vegetarians can switch the protein to black beans for most items on the menu. The brand is also proud to introduce the "Bell Rice Bowl", featuring our very own Malaysian-made sambal to cater to the Asian palate; a menu item that is unique to Malaysia. For dessert, the brand recommends their delicious Cinnamon Twists and Chocodilla™. All our combos come with a side of Nacho Chips or Mexican Fries and we offer free refills of soft drinks for all our combo meals as well. Most importantly, all ingredients used to prepare the food at Taco Bell Malaysia are from halal-certified sources.
Taco Bell prepares food fresh on order so fans can enjoy global favorites like the craveable Crunchy Taco Supreme™, Crunchwrap Supreme™, Chicken Quesadilla™, Grilled Stuft Burrito™, Loaded Nachos™ and many more.
Open daily from 10.00 to 23.00 for dine-in and takeaway, the restaurant has a seating capacity of 50, adhering to strict health protocols. Taco Bell is committed to maintaining its stringent global standard health and hygiene procedures, which include implementing a contactless dining experience for our customers and employees. We have implemented socially-distanced seating, we sanitize all high-contact surfaces in the restaurant every 30 minutes, all our staff members wear gloves and masks, temperature checks are required for entering the restaurant, and hand sanitizers are placed in convenient locations in the dining areas for our customers.
"Malaysians will absolutely take to Taco Bell – a fantastic Mexican-inspired cuisine that is not only uniquely tasty, scrumptious, but also very balanced. The menu is easily customisable to fit anyone's preferences and lifestyle. We plan to roll out Taco Bell to the urban areas across Malaysia so many more food lovers will be able to enjoy this exciting cuisine. They will have the choice of dining in or ordering take away, whereas delivery will be available in the near future," said Harris Beh.
Ankush Tuli, Managing Director Asia Pacific Taco Bell, emphasizes the excitement with the Malaysia opening and future expansion plans for the market.
"We are thrilled to bring the Taco Bell brand to Malaysia. There is such a rich food culture here and we are really excited to make Taco Bell a part of it with our craveable, Mexican-inspired food, youthful and adventurous brand spirit.  We are grateful to all our fans in here who have been waiting for the brand to open in Malaysia and we are delighted to invite all of them to come and try our signature and iconic food at our first location at Cyberjaya. We look forward to growing the brand to reach more and more fans throughout the country," said Ankush Tuli.
For more information about the brand, fans can visit Taco Bell Malaysia's website www.tacobell.com.my or follow our social media channels Facebook, Instagram (@tacobellmalaysia) and Twitter (@tacobellmy)
Restaurant Address: Taco Bell, Lot SD-02, Off Persiaran APEC, Cottage Walk, 63000, Cyberjaya, Selangor
Follow These Easy Steps To Pay Your PTPTN, SSPN-I And SSPN-I Plus Using Shopee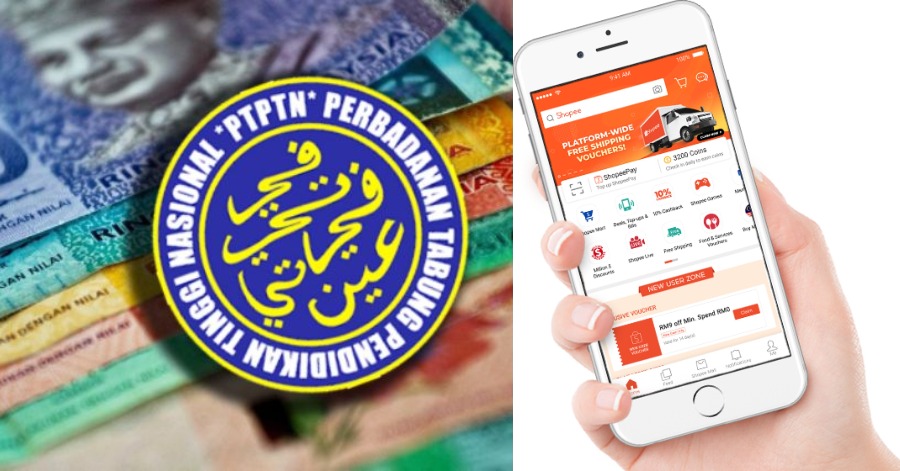 Fellow graduates, pay attention because this is just not going to help you a lot but it will also ease yourself when you are trying to pay back your own student's loan. Ever thinking that it is actually exhausting that you have to go to the counter and deal with the hustle and bustle every single time you want to pay back your student loan? Worry no more because with technology nowadays, you can just pay back your student's loan in the comfort of your own home.
The alternative mentioned would be to pay back your student's loan just by using the Shopee app. Isn't it so amazing that other than shop until your heart's content, you can also finish your obligation to pay back your student's loan there? It is such a time-saving, energy-saving, and also reliable alternatives that have ever been made for graduates.
These are the easy steps on how to do the payment for your student's loan:
1) Launch Shopee app and tap on Deals, Top-Ups & Bills > PTPTN (under Bills Category)
2) Select your loan or savings product from:
Education Loan – Bayaran Balik Pinjaman
Education Savings – SSPN-i, SSPN-i Plus
3) Input your NRIC number  > Click 'Check Account' to retrieve your account(s).
4) Select the account you want to pay and input the amount > Click 'Continue' to check out 

Please take note:
Minimum amount: RM10 & Maximum amount: RM999
A service fee of RM1.00 imposed by the service provider will be added to your checkout amount.
5) On the Checkout page, you may pay using ShopeePay or other payment methods to complete the order. 

Payment Methods available are
ShopeePay
Debit / Credit Card

Only Debit Card can be used for SSPN-I

Online Banking
Cash Payment at 7-Eleven
6) Upon successful payment, PTPTN will process your bill within 3 working days. Click 'View Order Details' to see your bill order details.
7) Click 'Order Received' & scroll to bottom > Click 'Download My Receipt' to view in-app receipt.
8) You are allowed to pay your PTPTN / SSPN bills via Shopee as many times as you want. Under My Orders > Completed tab, click 'Pay Another Bill' to make another PTPTN / SSPN payment.
Sources: Shopee
(Video) World's Longest Waterslide At Escape Theme Park In Malaysia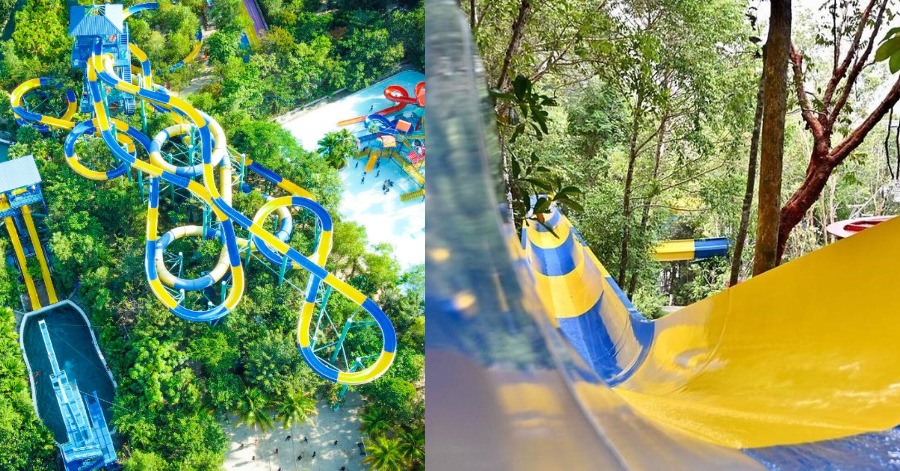 For all the people out there who really love going down the water slide, this is the time for you guys to be excited because there is actually the longest water slide in the world and it is indeed located in Malaysia. Going down the water slide is actually one of life's true simple pleasures. The longest water slide mentioned achieved by Sim Leisure Escape Sdn Bhd (Malaysia) specifically in Penang with 1,111 m in length. It operates under ESCAPE Penang.
The yellow and blue slide has double rings so that two people can ride the slide together. This particular water slide is tucked away high amid a forested hillside and people would have the chance to experience all the slide twists and turns for a very long time. Easily said, satisfaction guaranteed if you try this longest water slide.
View this post on Instagram
The slide features plenty of slow spots, which makes it feel more like a nice ride on a lazy river. But it also has its own time of scattered bursts of fast rushes that send the riders teetering towards the edge. Adrenaline rush would be such in high level while you are in this ride. It is really kind of like a rollercoaster but with more splashes of water. The journey also would just go on and on up until 3 minutes or even more.
View this post on Instagram
For those of you who do not know, the trees around the water slide actually have functions of their own. It is not there just for aesthetic purposes. ESCAPE Penang has transplanted more than 100 trees, rescuing them from construction sites where they would have been cut down. ESCAPE has a 'tree adoption' program that encourages landowners to contact ESCAPE for transplanting unwanted trees from their lands to sites operated by ESCAPE.
To find out the experience of the water slide route, Guinness World Records has shared a video showing highlights from the four-minute journey through it.
Sources: Instagram escape.PJ, YouTube Guinness World Records.
(Video) Help Dad Relieve Stress, Daughter Gave Adorable Cat To Accompany Him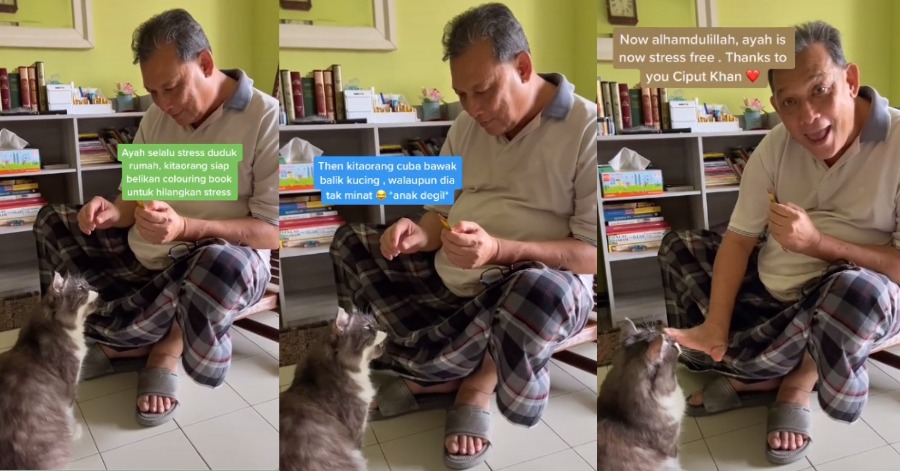 Thinking of ways to reduce stress in life, usually techniques like meditation, yoga, and also journaling usually would come to mind. These are actually great techniques to be practiced. But getting a new best friend can also have many stress relieving and health benefits. While human friends provide great social support and come with some fabulous benefits for people who are having depression, there are also a lot of benefits that you can get when you have your own furry friends that are of course cats.
This is what happens towards a particular dad who has been given an adorable cat by his own daughter. Amazingly, the condition of the dad can be seen to be improving socially and also mentally after that and this has made his daughter be so happy for him. The video has been posted by a TikTok user that goes by the name Ladymarsya.
According to the posted video, the daughter has stated that her dad has undergone surgery before in his life because he has heart disease and he also has to install a stand on his heart. Because of that, her dad constantly feels so stressed out when he is at home. The children also had once tried to buy him coloring books so that he can relieve some of his stress.
She also added, "We tried to bring back home an adorable cat for him even though he clearly said that he is really not into having a cat at home". Amazingly after her dad and the cat become so much closer with each other, there has been so much improvement with her father. She ended the video by stating, "Alhamdulillah, dad is now stress-free. Thanks to you Ciput Khan".
Looking at the comments section, many netizens agree that cats could be such a great help for human beings to relieve some of the stress that they are having in their daily life. Many of them also amazed by the cute relationship that the dad has with the cat named Ciput Khan.
Sources: TikTok Ladymarsya