(Video) 'Hellblade: Senua's Sacrifice', An Underrated Masterpiece From An Indie Studio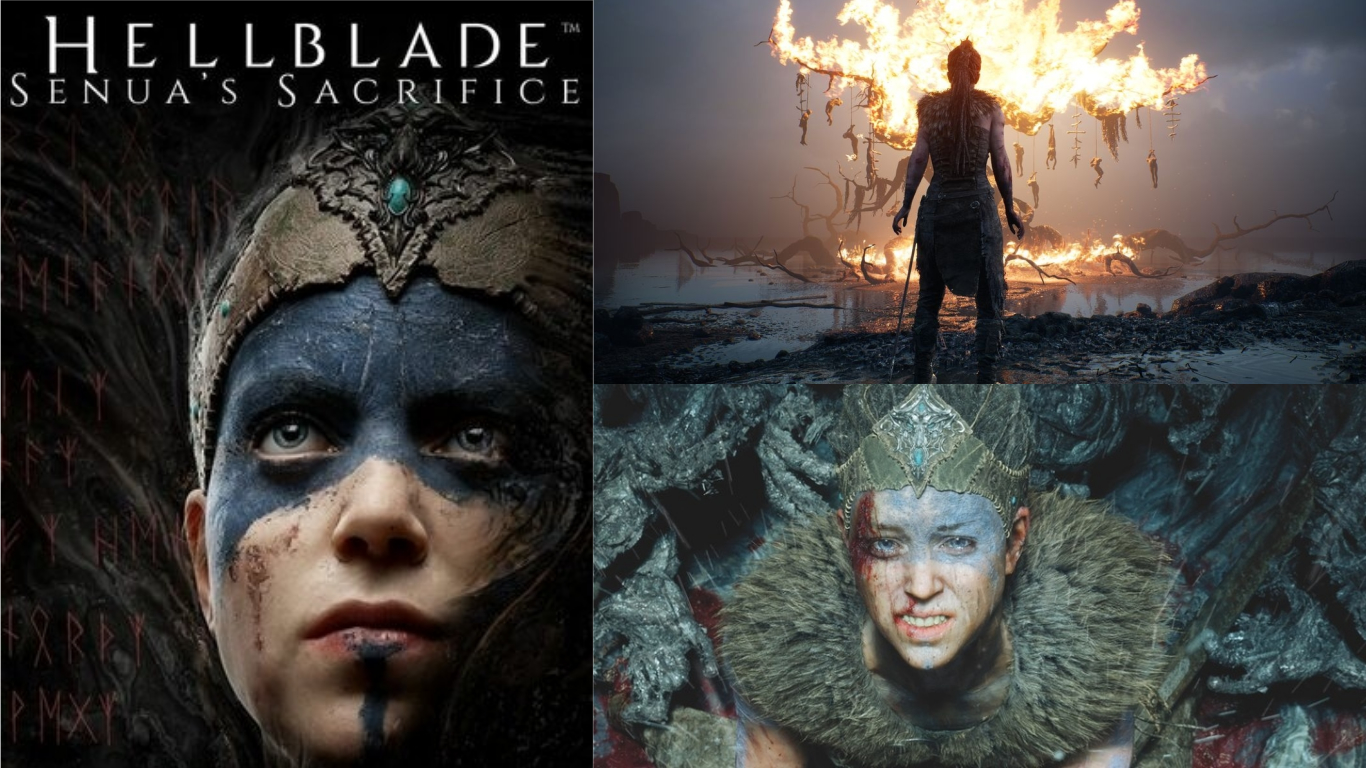 Hellblade: Senua's Sacrifice is a 2017 game from indie developer Ninja Theory. The story is about a Celtic warrior Senua as she returned from a self-imposed exile. She finds her village pillaged by Northmen and her lover, Dillion sacrificed to the Norse god. To save his soul, she went on a journey to Norse hell.
The world that she's in is dark and nightmarish with a mix of Norse and Celtic mythology. The playtime is only 6 hours but it will be an immersive time for players. There are more to this game despite its short duration. Here are the reasons to play it.
Variation in Gameplay
This is a horror adventure with a mix of puzzles and combat. Armed with only a sword, fighting against monsters, this creates a sense of dread and urgency. But that doesn't mean the combat is biased or unfair. Players will have to recognize opportunities and timing to strike a blow to the opponent. Boss fights are rightfully challenging and interesting and each of them has an interesting contribution to Senua's story.
One of the more interesting mechanics of the game is 'the rot'. Every time Senua dies, the rot will grow and once it reaches her head, all progress will be gone. This creates an alternative in comparison to the characters simply re-spawning.
The puzzles are interesting and require observation and creativity. Senua hs to spot symbols in landscapes and interesting use of audio. There is one area where she is in total darkness and has to use hearing to avoid the monsters. The variations make the game feels fresh throughout the playtime.
Despite the awesome combat, the real lesson of this game comes from Dillion: "The hardest battles are fought in the mind, not with the sword."
Beauty in Mental Illness
Senua's banishment is a result of her condition in which she hears voices in her head. The story sets in the 8th century but with this, we can tell that Senua has schizophrenia. But with the absence of modern medicine and psychological studies, the people around her dismissed her as being 'cursed' and 'hearing voices of the dead'.
The game does not handhold players with HUD or minimap. But it doesn't mean you're totally helpless. The game uses Senua's visual and auditory hallucinations as part of the mechanics.
In the loading screen, they will advise players to use headphones. It will add immersion to the game as players feel the voices dancing in their heads. Using the guise of her curse, the voices are called 'furies'. They are helpful towards Senua, hence to the players as well as they alerted her on incoming dangers or the right direction.
Apart from the voices, Senua also has visions of symbols and her past. The visions help her see into the abyss of her psyche and assist her in solving puzzles and discovering hidden paths. Instead of seeing the visions and voices as a curse, they are considered a gift as Senua sees things differently from normal people. It draws the line between Senua's madness and intelligence and players will see it themselves. It could change the way people see mental illness.
Ninja Theory consulted Paul Fletcher, a professor of health neuroscience from Cambridge University on representing mental health in the game and it definitely paid off. Hellblade is probably the best game in depicting such delicate issues and they did it splendidly.  The voice in her head is a mix of her past, traditions, and culture. So if you're wondering what it's like to be schizophrenic, then this game is for you.
Engaging Story & Character
First-time actress, Melina Juergens was initially Ninja Theory's video editor. She was the stand-in for Senua at first. But the developers love her performance so much they decided to cast her. And it was indeed the best decision they've made.
Juergens' performance was spectacular, even earning her the Best Performance for 2017 BAFTA Game Awards. She captured the nuance and emotional vulnerability of Senua so much that players will root for her.
The richness of each character and the pain Senua's been through since childhood because of her father's abuse will keep players rooting for her success. Druth provides an excellent companion to her lonely adventure. And Dillion gives Senua a life of happiness and color despite being a fleeting existence. Which makes Senua's determination all the more righteous.
Outstanding Graphics
Looking at the visuals, it is unbelievable that a team of only 20 people created this. The graphics, gameplay, story, and overall style puts AAA companies to shame.  The studios used the Unreal Engine, 3 Lateral, and Cubic Motion technology to capture Juergens' acting performances.
The nuances of facial movement are exact and one of the best in gaming history so far. Senua's eyes are expressive, watering up in emotional moments and expressing fright during moments of terror. Of course, this is also due to Juergens' excellent performance. The graphics also show Senua's progression through her appearance with increasing dirt over her clothing, scars, and bloodstains on her body.
Overall, video games are not always known to tackle the heavy subject matter. But Hellblade did an amazing job with only a small team. Visually impressive and unique, it is a captivating and haunting experience to those who have played it. If you still have doubts, watch the trailers and see.
Source: Venture Beat, Steam, Play4Games
(Video) Raya Songs Keep On Playing, 3 Interesting Facts That You Might Not Know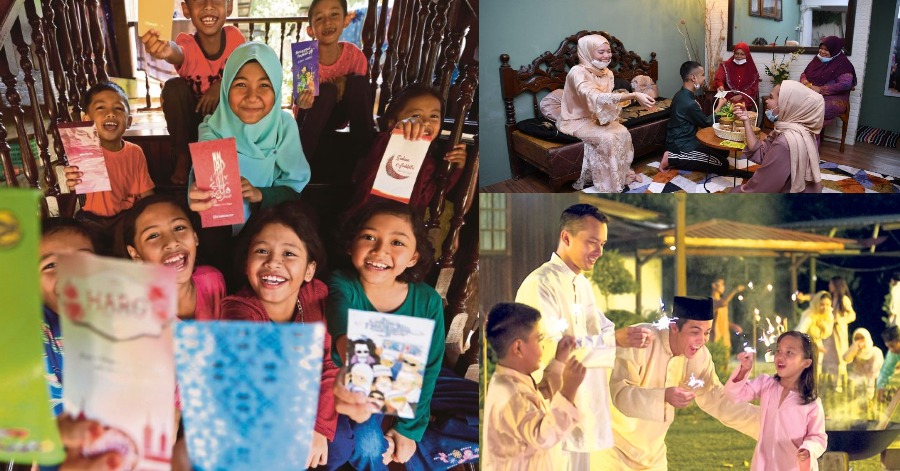 When the Hari Raya Aidilfitri celebration is getting near, there must be a lot of Raya songs that will get played on the radio. It actually does not matter if it is old songs or even new songs. However, despite the beauty of the songs that you know, there are interesting facts behind them that many people might not know about.
All of these facts might be shocking and also mind-blowing for some people who might just be heard about it the first time. These are 3 interesting facts that you might not know about Raya songs.
1) This Song Is The First Raya Song In Malaysia
Published in the year of 1936, the song got titled 'Selamat Hari Raya' and it was sung by Allahyarmah Aminah Nani, an aristocratic singer also known as Miss Aminah is said to be the first Hari Raya song ever recorded in the region.
2) The 'Balik Kampung' Song Was Originally Not A Raya Song
The Raya song titled 'Balik Kampung' by the late Sudirman was actually not recorded for Raya because according to the study, each song of this singer has its own theme. 'Balik Kampung' is intended for graduates who are excited to return to the village and the song is also chosen as a Raya song because the harmony is able to cheer up the festive atmosphere.
3) 'Selamat' Hari Raya' Song Actually Aims To Start A Strike
This Ahmad Jais song was actually created by the late P. Ramlee and also Jamil Sulong in 1957 to support the struggle of the film workers who went on strike on Hari Raya that year. In March and April 1957, employees of the Shaw Brothers' MFP (Malay Film Productions) film studio went on strike to demand more reasonable wages. Their strike lasted until Hari Raya which fell on May 1, 1957. One of the activities carried out by PERSAMA is to organize a charity concert to raise funds to help the struggle of workers who are on strike. In conjunction with Hari Raya that year, P. Ramlee and Jamil Sulong composed a new Raya song to be sung during the charity concert and only took 10 minutes to write the lyrics of the song.
Sources: YouTube dezydizzy, YouTube matwe5353, YouTube vil irik
Shop Review: 'Big Fish Small Fish' Where You Got Served Variety Of Delicious Fish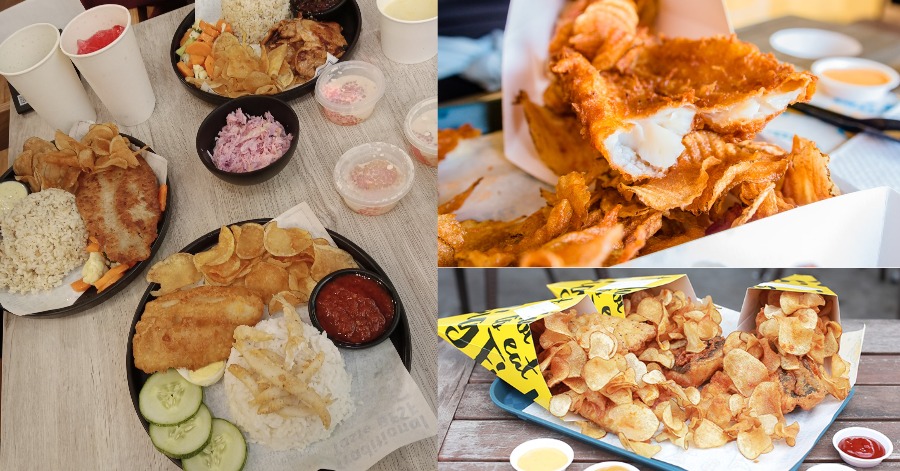 Big Fish Small Fish is a particular restaurant that offers a variety of fish in their menu. It offers the best Fish and Crisps meal. Fish fillet are battered and served with freshly sliced potato crisps or premium skin-on fries. You can choose anything from a typical Dory to premium choices like Hoki, Salmon, Halibut and Haddock. This eatery offers one of the most value-for-money fish and chips.
One unique feature for this particular eatery is that they have a counter where you can help yourself to all the sauces available, including cheese, salted egg, and spicy sauces. Disposable gloves and paper table covers are also provided to keep your hands clean.
Their menu has gone beyond their signature Fish & Crisps, offering everything from Classic Fish & Chips to special Kids' Meals that make dining out with your little ones a breeze. Their limited-time Chef's Creation menu even includes poached and baked options. For their Fish & Crisps, you can choose between 6 different types of fish, but don't worry if you're unsure. The menu has a useful infographic describing the texture and taste.
The Classic Fish & Chips are served with a lemon wedge, homestyle Tartar Sauce, and 2 free sides. The haddock was lean and firm, yet fell apart smoothly. The sweetness of the fish went really well with the sweet and tangy Tartar Sauce and of course, you can drizzle lemon juice over the fillet if you like it a bit more sour. What really stood out was the batter it was super crispy. The batter was golden-brown with a satisfying crunch and crispiness.
Sources: Facebook Big Fish Small Fish, Big Fish Small Fish.
Mao Mao: A Feline Professional Car Model That Earns More Than Most Humans
A cat in China is a professional cat model and earns between 5,000 yuan (RM3,183) to 10,000 yuan (RM6,366) per appearance. Mao Mao is a two-year-old British Shorthair from Chongqing, China.
Her rise to stardom was actually an accident. Zheng, her owner put the feline on one of the cars he was promoting in an auto show. This immediately drew a crowd of people who are excited to snap a photo of the cute kitty. That meant more exposure for the car brands. Since then, Zheng started promoting Mao Mao as a cat model to car brands looking for extra attention. Nowadays, the cat is a household name at auto shows and routinely lands a few appearances per month.
Like the human equivalent of the job, it's all about looking cute and attracting attention. Mao Mao is a natural. With her pouty face, nonchalant attitude along with the costumes, Mao Mao is irresistible. While most cats are shy, Mao Mao loves attention.
Animal lovers have no worries about her welfare as the owner loves her very much. Zheng only accepts three or four events per month, which still adds up to a pretty penny. Zheng makes sure to reward his pet for her "effort", buying her only the most expensive cat food and pampering her like the star that she is.
Source: Oddity Central