(Video) Top 10 Malaysian YouTube Animators (Some You Didn't Expect)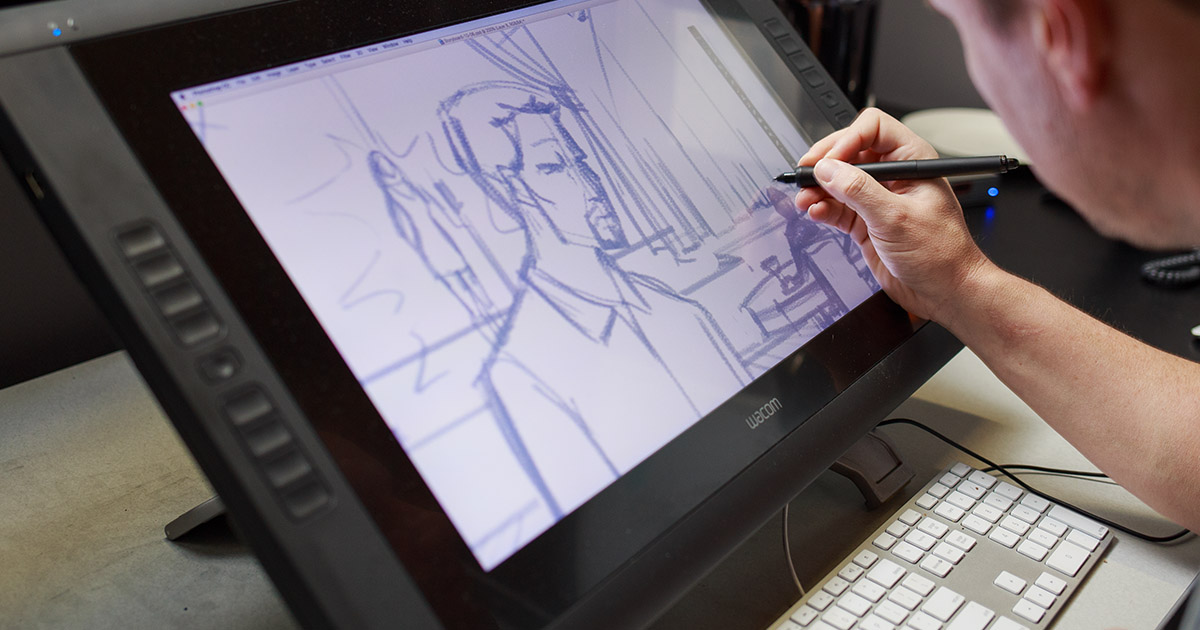 The Malaysian animation industry has certainly been getting more international recognition since Hikayat Sang Kancil in 1978. However this not only goes to big companies like Les Copaque but also independent creators especially those who gained platform on YouTube.
Here are the top 10 animation YouTuber in Malaysia and some in this list may even surprise you.
1. Wan Mars
This channel has been getting attention due to its original animation and clean design . Founded in 2016, it has gained 134k subscribers with its most popular video is a parody of the game Among Us.
2. Farah Adiba
Consisting of the artist's cute animation, this channel was formed in 2017 and gained 135k subscribers to date. This channel mostly produces shorts and did a lot of collaboration with other animation YouTubers such as Mokcik Gemok and Mifflue. The style is reminisce to the Gacha life videos on the platform but with a Hijabi main character. Farah Adiba also shares tutorial for those interested in animation.
3. Hakkim Animation
With 160k subscribers, this channel focuses more on meme animation – animation characters dancing to music. Its most popular video is I Like Big Bois which gained 8.8 million views. He has some consistent characters that would make appearance in his videos and his animation has comedy and fun tone to it.
4. Sumie Azil
This channel was founded on 2019 and has gain 177k subscribers. The artist made this channel as vlog / animation platform for him to talk about his life. He has interesting stories to tell combined with his sense of humour. Sumie's love for animation since childhood lead him to work in an animation company and work on this channel on the side.
5. Artisticookie
With 200k subscribers Artisticookie, also known as Cam, has the cutest animation style. She makes mostly parody anymation of popular characters from games and movies. However, her more interesting videos are ones about her life. Her art style is very polished and inspired by both east and west.
6.Wan Animation
With close to 300k day by day, Wan Animation is definitely one of the highest growing channel in the country. Founded in 2016, this channel mostly talks about life in Malaysia in a humorous way and some social commentary through animation. His commentary speaks volumes about his level to related to the honest feelings of Malaysians especially about culture.
7. Gumbui Guy
Founded in 2018, many thought this channel is a foreign channel. It has gained popularity due to its comedic Minecraft videos. Its most popular video gained 19 million views. Minecraft fans will definitely want to check this one out.
8. AAC Dream
This channel is on a different level than the rest. With its realistic 3D animation created with CGI (Computer Generated Imagery). The artist is extremely skilled with art and has gained 1.6 million subscribers. He also makes Minecraft and Among Us animation. His most popular video gained more than 210 million views which is wildly impressive.
9. Cartoon Hooligans
Like Artisticookie, CarHoo (short for Cartoon Hooligans) also produced parody animations based on popular character. Impressively, this is the first channel in Malaysia to gain 1 million subscribers. Cartoon Hooligans is now proud to have 3.74 million subscribers. Unsurprisingly due to the quality of their animation and ability to follow current trend. It is founded by Bram Lee from Kedah. His highest watch video is quite recent with 2.7 million views.
10. Platabush
We have reached the creme de la creme of the list. Platabush is the third most popular YouTube channel in Malaysia behind Les Copaque and Monsta. It has 5.42 million subscribers. Like Gumbui Guy, this channel consists mostly of Minecraft videos. Its most popular video amassed 69 million views worldwide.
From this list, the future of animation in Malaysia seems bright. We might not make the best movies but the animation is definitely worth checking out.
Source: Faktaw
Food Review: COVID-19 Variant Getting Stronger, Try These 5 Foods To Boost Immune System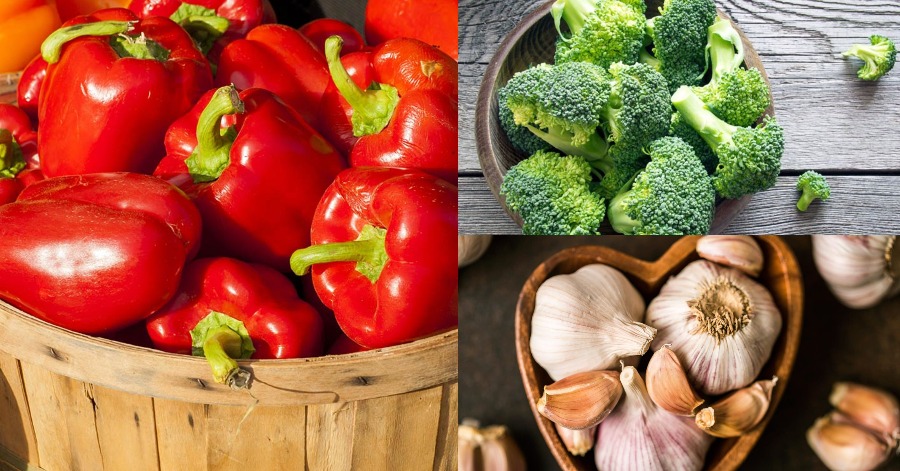 COVID-19 cases continue to rise, taking daily precautions such as washing your hands, social distancing, exercising, and getting enough sleep is key to lowering the risk of infection. COVID-19 was declared a global pandemic by the World Health Organization. Maintaining a healthy diet to help boost your immune system may also give you an edge.
Individuals with certain pre-existing illnesses like diabetes, hypertension, cardiovascular disease, and respiratory issues are at a higher risk of having COVID-19 complications, it also aggravates with age as the general immunity reduces as you get older. It is important for your immune system to stay in tip-top shape. Try these 5 foods.
1) Yogurt
Yogurt is a great source of probiotics, which are good bacteria that can help promote a healthy gut and immune system. Recent studies have also found probiotics to be effective for fighting the common cold and influenza-like respiratory infections. Sarin recommends choosing plain yogurt rather than anything too flavored or sweetened and topping it with fruit and honey.  Those on a dairy-free diet can still benefit from almond milk and coconut milk yogurt options.
2) Broccoli
Broccoli is also rich in vitamin C. Just half a cup contains 43% of your daily value of vitamin C. Broccoli is packed with phytochemicals and antioxidants that support our immune system. It also contains vitamin E, an antioxidant that can help fight off bacteria and viruses. To get the most out of this powerhouse vegetable, eat it raw or just slightly cooked.
3) Garlic
Not only is garlic full of flavor, but it's packed with health benefits such as lowering blood pressure and reducing the risk of heart disease. Garlic's immunity-boosting abilities come from its heavy concentration of sulfur-containing compounds, which can help fight off some infections. Garlic has been shown in the past to help ward off the common cold. It is an easy vegetable to work into your diet. You can add to it anything from pasta sauce and salad dressings to soups and stir-fry dishes.
4) Red Bell Peppers
Red bell peppers reign supreme when it comes to fruits and vegetables high in vitamin C. One cup of chopped red bell peppers contains about 211% of your daily value of vitamin C. That is about twice more than an orange has. Vitamin C contributes to immune defense by supporting a variety of cell functions and can lower the risk of respiratory infections. It can also help the growth and repair of tissues in your body. Daily intake of vitamin C is essential for good health because our bodies do not produce it naturally.
5) Mushrooms
While sun exposure is the best source of vitamin D, it can also be provided by some foods, including mushrooms. Mushrooms as a vitamin D source found that the 'sunshine vitamin' can help enhance the absorption of calcium, which is good for bone health and may also protect against some cancers and respiratory diseases. Mushrooms are great as a side dish or appetizer.
Sources: healthline.
Celebrating Merdeka From Home? You Can Do It In 5 Great Ways!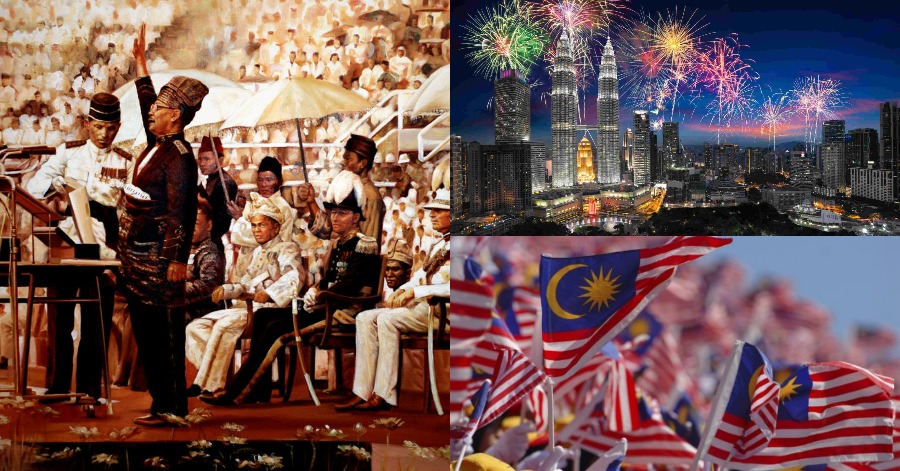 Only a few days till our Independence Day! Imagine those colorful parades, flags everywhere, Merdeka songs, fireworks, and lots more. Our country's independence day falls on 31st August every year. This year will be our 64th year of independence.
Despite our country going through the National Recovery Plan, there are still many ways we can show our love towards the country from our home. Here's some way you can try:
1. Watch Merdeka-theme movies
Don't let the pandemic slow you down. Huddle up and binge-watch Merdeka-theme or any Malaysian movies that will definitely bring your patriotism spirit alive. Here's a suggestion, Mukhsin, admire the elitism of the Malaysia Special Force Naval unit in Paskal or watch the wacky romantic comedy All Because of You to appreciate Desaru's beauty.
2. Virtual karaoke
It is super easy to host meetings through Zoom, Google Meet, Whatsapp calls or Microsoft Teams. To make your karaoke session smooth, download Watch2Gether- a free social video website that enables you to sync videos and content with your party.
The app enables everyone in your karaoke group to watch the same YouTube videos at the same time. Then, create a room, search for the karaoke version of the song, and queue it using the sign +. What's more, party your way!
3. Play traditional games
In Malaysia, we have various traditional games from different cultures. Some of it are batu seremban,kelereng and congkak. The kelereng is a Malay traditional game of marbles requires the players to flick their opponent's marble out of the battleground, or into a hole that's dug into the ground.
Next we have the Batu Seremban. Compete with each other by tossing tiny bean bags and advancing to the next level. The one who tosses and catches fast is declared the winner. Test your maths skill with the congkak game. Anticipate your opponent's strategy and beat them by clearing those marbles from your side of the board.
Have your very own competition at the convenience of your home with your family and friends.
4.Display flags
One of the easiest ways to show your patriotism is by hanging the Jalur Gemilang flags around. During this time, we can see many housing areas hanging flags on poles, balcony, and even their cars. Some citizens prints their own Merdeka t-shirt or put it on the outside that resembles the colors of the Jalur Gemilang flag.
5.Make your own Merdeka pizza
Here's a recipe by Chef Zam, a home-based chef that replicates the national flag on pizza!
You'll need:
1 big red onion (minced)
3 – 4 pips of garlic (minced)
300 gm. chicken fillet or breast (seasoned with salt, pepper, corn flour, and oyster sauce)
For the topping and sauce:
Olive oil
1 big red onion (sliced)
1 red capsicum (diced)
1 yellow capsicum (shaped it into a crescent moon and star)
Shredded Mozzarella cheese
1 pre-made pizza base. Alternatively, you can use ready-made roti paratha (or frozen flatbread).
Prego or Kimball carbonara pasta sauce 
Oregano, pepper. and salt to taste
Sliced sausages or chicken salami (to form the "blue" area of the flag)
Method: 
Start by frying the pizza toppings. Sauté red onions and garlic with olive oil until fragrant.
Next, add in your chicken slice. Once tender, add in your pasta sauce and cook for 3 minutes till it thickens
Spread the pasta sauce onto your pizza base.
To create the 'blue area', add the sliced sausages or chicken salami. Then place the carved-out capsicum star and moon.
For the red and white stripes, arrange the diced capsicum in a row, followed by the grated mozzarella horizontally to create the white stripes. Repeat this until the pizza base is covered.
Bake it for about 5 minutes at 170℃ and you're done!
There's nothing compared to the actual way we have always celebrated our independence day. However, with the pandemic still going on, it is best that we stay safe at our various home. That doesn't mean we have no love towards our country it is because we can still show our patriotism from wherever we are
Wishing all of you Happy 64th Independence Day in advance!
Sources: Celcom
(Video) So Many Benefits! 4 Ways That We Can Use Olive Oil!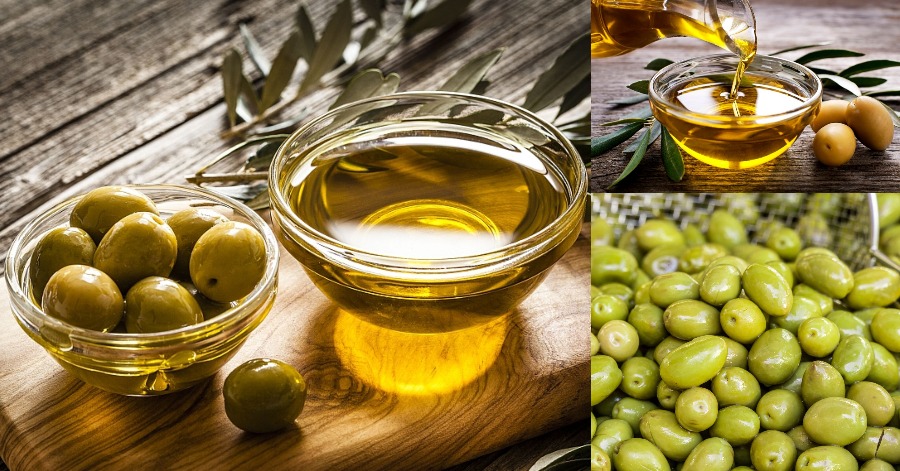 Olive oil is a liquid fat obtained from olives. The word Olive got mentioned in Quran in different verses. In addition, Prophet Muhammad SAW said "Eat olive oil and massage it over your bodies since it is a holy (Mubarak) tree". He also stated that olive oil is beneficial to cure 70 diseases. That is why olive oil would bring so many benefits to people.
Olives are the gift from heaven to mankind. Apart from the Date fruit, olives are actually also considered of utmost importance in Islam. For Muslims, the inclusion of the olive and olive oil in religious observance invokes the words of Allah, Muhammad, and even heavenly paradise. These are 4 ways Prophet Muhammad SAW uses olive oil.
The 4 ways are:
1) Prophet Muhammad SAW will dip bread into olive oil.
2) Prophet Muhammad SAW will eat olive and it can also be used as spreading with so many foods. It is recommended to eat 2 spoonfuls of olive oil per day.
3) Prophet Muhammad SAW will massage the olive oil onto the skin for hydration.
4) Prophet Muhammad SAW will use it on the hair to make the hair always healthy.
Sources: TikTok Lookman Akim.