Waterco Malaysia Determined To Give Residents Of Zoo Negara Clean Water Environment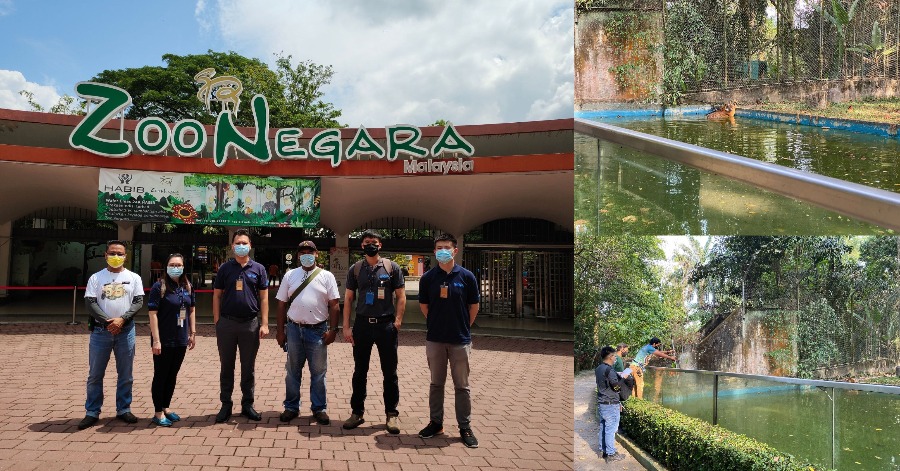 KUALA LUMPUR, 20 APRIL 2021 – For years now, the custodians of Zoo Negara were unable to improve the homes of its residents as much as they want to, as the Zoo was – and still is – in dire need of funding, especially exacerbated during the on-and-off closures of the zoo in the MCO/CMCO period. While Zoo Negara is tirelessly trying to improve its overall structure and hoping to redeem what minimal funding they can by immediately opening the Zoo when restrictions were lifted, there is only so much that they can do to keep its animals thriving especially when most of the cost has to cover the food that the animals needed, and a cost-friendly, sustainable method especially in maintaining the water environment of the zoo can be difficult. Armed with determination to help ease the burden of our national zoo, Waterco (Far East) Sdn Bhd (also known as Waterco) is committed to provide a clean and safe water environment at a sustainable cost for Zoo Negara.
Having been around in the industry for nearly 40 years and the only filtration company to be awarded the Climate Care certification, Waterco is adamant to continuously be the provider of a safe and healthy water environment for all (be it in improving the quality water care for humans or animals) as water plays a vital role in the survival of all beings. Fully aware of the situation faced by Zoo Negara, Waterco reached out to begin planning ways they could provide sustainable solutions to improve the water condition of Zoo Negara, starting with the Malayan Tiger's enclosure.
"As it is, not every residential home has access to clean and quality water and it is still a task to solve that the country is undergoing, what more when it comes to animals especially when each of them has different water environment needs. Zoo Negara has done their utmost best in doing what they are able to for the animals – now with our expertise in this arena, we want to contribute our ability that will help ease the burden of Zoo Negara down the line," said Mr Koo Zao Cheong, Regional Business Development Manager of Waterco.
"It has been Waterco's mission to always uplift the lives of our community, for a safer and cleaner water environment through our products and services. During the MCO, we are aware of the difficulties that Zoo Negara endured especially in their requests to the public for help. Waterco wants to extend this help and more – we were eager to lend expertise and to carry out our mission for our furry friends to ensure they too have access to a cleaner water environment."
Numerous research and site visits were undertaken to assess the water situation at Zoo Negara. According to Mr Koo, the land in Zoo Negara is mature and there were many factors to take into consideration such as the piping, water source, placement of the filters and many more prior to making their decision. Apart from it they also need to understand the water needs of each animal from the caretakers, as different animals have different water climates. After careful research and discussions with the Zoo Negara team, Waterco is looking to kickstart the Zoo Negara Water Environment project with the Malayan Tiger enclosure not only because of the urgent help required to their living environment, but also as Malaysia's national animal, it will be a good kick-starter for this water conservation project with Zoo Negara.
"After a thorough research on the samples and the enclosure, we came to a decision on the type of product that would be suitable and effective for the Malayan Tiger. As we want to take a green-step forward that will not add to the cost of Zoo Negara's maintenance, we have chosen a type of product which will not only yield the intended results but is also energy saving, which we are positive will lessen the burden of Zoo Negara when it comes to maintenance of the enclosure. We want to ensure that our efforts will bring the best result for the animal and can be easily maneuvered and maintained by Zoo Negara," explained Mr Koo.
While the process of filtration installation and deep-cleaning of the water in the Malayan Tiger enclosure may take approximately 3 months or more and constant monitoring have to be done to ensure the effectiveness of the filtration system without affecting the environment of the Malayan Tiger, Waterco is confident that they are able to work this out with the Zoo Negara team. By understanding and smoothing out the kinks and hiccups in detail, Waterco is positive that they will be able to equip all the other animals with a clean and quality water environment, where they will be working on a phase-by-phase series. With the start of this project, Waterco hopes to be able to help out the other animal enclosures depending on which enclosure needs urgent help or takes a longer time to fix.
"While we try to be as fast as possible with what we are doing, we know that we cannot be hasty in our work for we don't want to make it worse for the animals and even for the caretakers. That said, with our long years of expertise in this area and also the expert advice by the caretakers on the behaviour and processes of the zoo, we know this will be beneficial for all in the long run," concluded Mr Koo.
Majority Of Malaysians Still Adhere To SOP, But Some Are Tired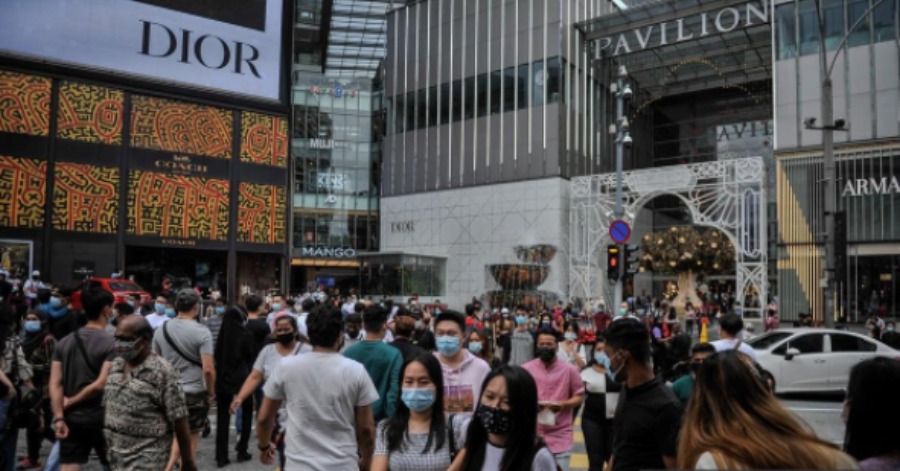 SHAH ALAM, May 18  –The recent viral on social media of pictures and videos of various quarters violating the prescribed standard operating procedures (SOPs) has sparked public outrage, especially with the high number of COVID-19 cases recorded in the country.
Nevertheless, majority of Malaysians are steadfast in adhering to the SOPs set by the government, which they have been doing since last year and has now become part of the new norms in their daily life.
Universiti Pendidikan Sultan Idris (UPSI) counseling psychologist Dr Fauziah Mohd Saad said this could be seen during the recent Hari Raya celebration which saw majority of the people complying with the government's directive not to go on house visits.
"However, in terms of enforcement, there must be empowerment by the authorities such as by the management of shopping centres in controlling the number of patrons at their premises which should control the number of visitors," she told Bernama.
A survey by Bernama at shopping malls in Shah Alam found there were not as many people at the premises as had been viralled on the on social media last weekend in conjunction with the Aidilfitri celebration.
A counselling and motivation expert, Hushim Salleh, opined that the SOP violation by some people was  because they had been under the movement control order for too long, causing them to feel restricted.
"They are suffering from pandemic exhaustion to the point of triggering psychological and emotional effects that bring to a level where they no longer care about the situation of the COVID-19 pandemic.
"Not that they do not know about the number of the COVID-19 infections and advice on complying with the SOPs as all the information can be obtained from their smartphones.
"It is the current situation that can sometimes leads to irrational thinking," he added.
Selangor still recorded the highest number of COVID-19 cases with a total of 1,650 new cases recorded yesterday.
An expert in public health at the Faculty of Medicine and Health Sciences, Universiti Putra Malaysia, Associate Professor Dr Malina Osman regarded the SOP non-compliance by some quarters in Selangor, especially in Shah Alam, as the cause of the spread of COVID-19 cases.
Meanwhile, a survey by Bernama at the COVID-19 Assessment Center (CAC) at the Malawati Stadium near here found that the situation was no longer as crowded as was viralled on social media before.
This followed a decision by the state government in setting up tents outside the CAC for the convenience of patients and staff.
Sources: BERNAMA
(Video) 5 Recommended Moisturizers To Get From Your Nearest Drugstore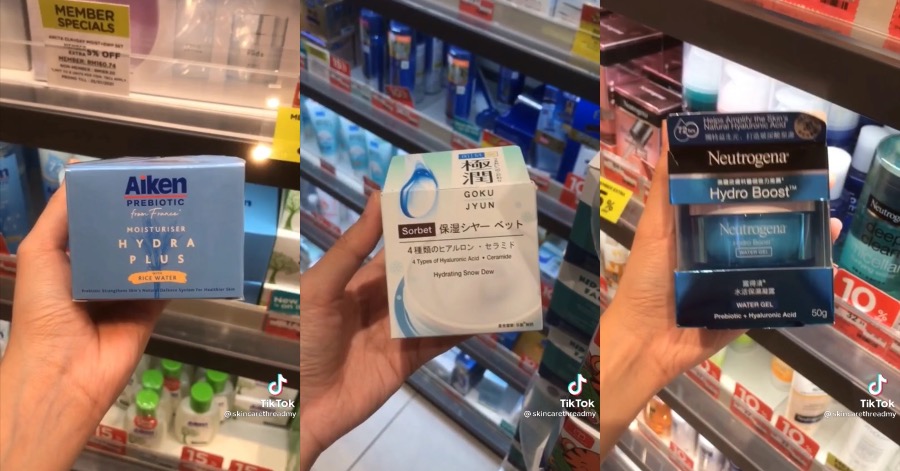 Moisturizer is a crucial step in your skincare routine. It is to keep your skin hydrated and away from blemishes, dullness, dryness, and more. A good moisturizer will lock in moisture on your skin and moisturizing your skin regularly, it will make your skin looks brighter and younger.
A girl posted a video of recommended moisturizers for oily or combination and acne-prone skin that can be bought from the drugstore and it was really helpful because skincare products from the drugstore are mostly affordable and the products mentioned are the ones with good reviews and high ratings.
These are five moisturizers that you can get from your nearest drugstore:
1) Neutrogena Hydro Boost Water Gel
Rating: 4.3/5
Price: RM66.90
It is formulated with Patented Superior Technology with 5% Prebiotic Kiwi yeast extract that will hydrates skin up to 72 hours. This moisturizer will also stimulate the skin to produce its own hyaluronic acid.
2) Aiken Prebiotic Hydra Plus Moisturizer
Rating: 4.9/5
Price: RM29.90
It is infused with Prebiotic from France and Rice Water from Korea that will soothe skin by 96.9% and keep your skin moisturized for up to 24 hours.
3) Hada Labo Hydrating Snow Dew
Rating: 4.9/5
Price: RM73.20
It contains ceramide that can strengthen the skin barrier and four types of hyaluronic acid for perfectly moisturized skin.
4) Bio Essence Water Gel
Rating: 4/5
Price: RM57.90
This moisturizer helps skin to repair, replenish and renew itself. It also enhances the intake of oxygen to let the skin breathe making it active and energized.
5) Safi Acne Solutions Soothing Gel Moisturizer
Rating: 4.9/5
Price: RM26.00
It has a non-oily formula that is lightweight and water-based. It is also pH balanced and absorbs quickly which is suitable for oily skin types. The main ingredients are AHA, BHA, and Neem.
Sources: TikTok
(Video) Al-Aqsa Mosque: 5 Amazing Facts That You Might Not Know About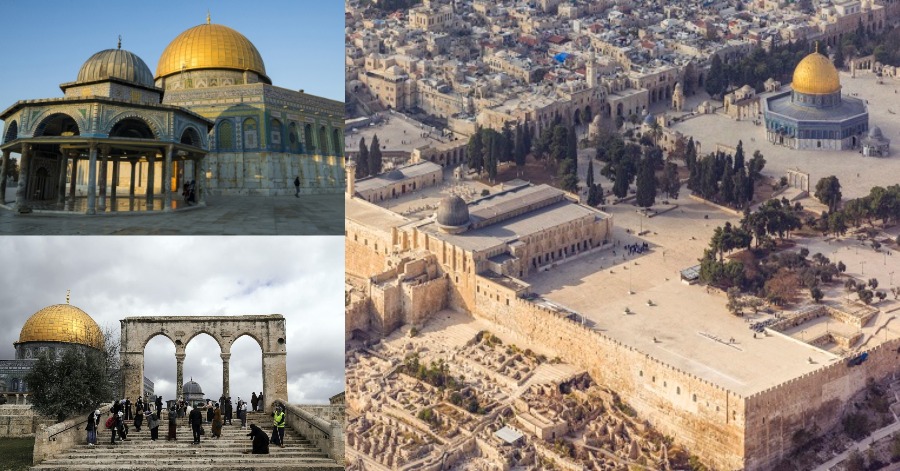 Al-Aqsa Mosque is located in the Old City of Jerusalem and it is the third holiest site in Islam. The covered mosque building was originally a small prayer house erected by Umar, the second caliph of the Rashidun Caliphate after the Muslim conquest of the Levant in the early 7th century. It was rebuilt and expanded by the Umayyad caliph Abd al-Malik and finished by his son al-Walid in 705.
There is actually a lot of interesting history for the most significant and highly contested holy site in the Palestinian city of Jerusalem. These are actually 5 amazing facts that many people should know about it Al-Aqsa Mosque.
1) It Was The First Qibla For Muslims
Al-Aqsa is one of the holiest sites in Islam. While Muslims now pray in the direction of the Kaaba in Saudi Arabia, this has not always been the custom. Before resorting to the Kaaba as a Qibla, the direction that should be faced during Islamic prayer, Muslims used to pray in the direction of the Noble Sanctuary in Jerusalem, where Al-Aqsa now stands. Prophet Muhammad was later instructed to take the Kaaba as a Qiblah through Surat Al-Baqara.
2) Dome Of The Rock Is Said To Be One Of The First Islamic Domes In History
The legendary golden dome is probably the first thing that comes to mind when one thinks of Al-Aqsa. The mosque's Dome of the Rock is said to be the first dome to ever be used in Islamic architecture, before becoming a staple of Islamic mosques. Initially made of wood, the dome was later decorated with marble pieces and a distinctive gold layer by Ottoman Caliph Suleiman the Magnificent.
3) It Is Not Just One Mosque
While Al-Aqsa is often thought of as a single building, the site actually consists of several mosques, such as the Buraq Mosque and the Marwani Mosque. To avoid confusion, the wider compound in which Al-Aqsa is located is usually referred to as Al-Haram Ash-Sharif.
4) Has Its Very Own Library
The Al-Aqsa Mosque Library periodicals cover important historical events in early C20th Palestine https://t.co/qrKtrV07aI #TakeoverTuesday pic.twitter.com/z8PD6SQry0

— The British Library (@britishlibrary) May 30, 2017
The Al-Aqsa Library was established in the year of 1923 by the Supreme Muslim Legislative Council. It includes a collection of valuable manuscripts and published works in Islamic and Arabic studies.
5) Muslims Believe The Site Has Witnessed Miracle
(Exalted is He who took His Servant by night from al-Masjid al-Haram to al-Masjid al- Aqsa) #israa_wal_miraj #quran

— أحمد بوخاطر (@AhmedBukhatir) May 26, 2014
Muslims believe that Prophet Muhammad was transported from the Sacred Mosque in Mecca to Al-Aqsa during the 'Night Journey,' known as Al-Israa Wal- Mi'raj, one of the most significant events in the Islamic calendar. It is said that during 'The Night Journey', Prophet Muhammad traveled from Mecca to Jerusalem, and then up to Paradise, on a heavenly creature.
Sources: YouTube FreeQuranEducation, Lonely Planet, Madain Project, Twitter The British Library, Twitter AhmedBukhatir.