YouTube Review: Shocking! 5 Makeup Brands You Don't Know That Aren't Cruelty Free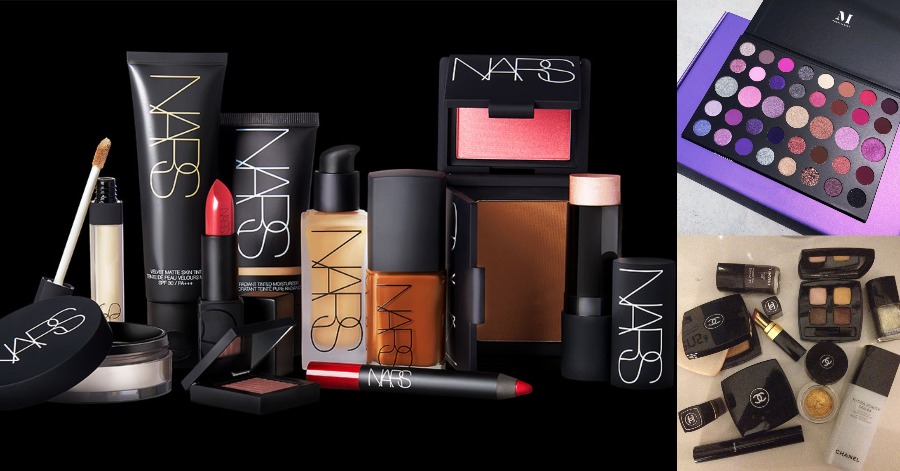 In a day and age when testing on animals frowns upon more and more, it's actually become a marketing ploy to tell customers that your products are cruelty-free. When a product is cruelty-free is a label for products or activities that don't harm animals anywhere in the world. Products that are tested on animals are not considered cruelty-free because testing on animals is often painful and causes millions of animals to die every year.
If you're someone who wants to know what's in your makeup bag, this list is for you. I'm going to let you guys know about some makeup brands you didn't know isn't cruelty-free.
These are 5 makeup brands you might don't know that aren't cruelty-free:
1) NARS
This brand has a lot of great products and also used to be cruelty-free. Unfortunately, it no longer cruelty-free as of 2020. This happens because they join China's market. According to the source, your products have to be tested on animals if you are in China's market. That is the law there. China has a huge market for cosmetics.
2)  L'Oréal
Even though the website stated that their products never got tested on animals, they are actually not cruelty-free. This is because the brand also joins China's market. They also have stated in fine print that they will test their products on animals if the situation there told them to do so.
3) Morphe
This brand has become a staple in the makeup community as they claimed they are vegan and cruelty-free. Yet according to a source, Morphe is still not certified as a brand that is cruelty-free. This does not mean that they are not cruelty-free, but they are still not certified as cruelty-free for whatever reason.
4) Make-Up Forever
This brand is not a cruelty-free brand because they have never admitted that they do not test their products on animals. This brand also joins China's market and is not vegan. The ingredients contain palm oil and the harvesting of palm oil has caused so many extinctions for the environment of orangutan.
5) Chanel
Chanel does not have an official statement saying that they are cruelty-free as their ingredients are tested on animals and then they tested the products again on animals after they are done being made.
Sources: YouTube Inform Overload
Ariana Grande And Dalton Gomez Are Officially Married In 'Intimate' Ceremony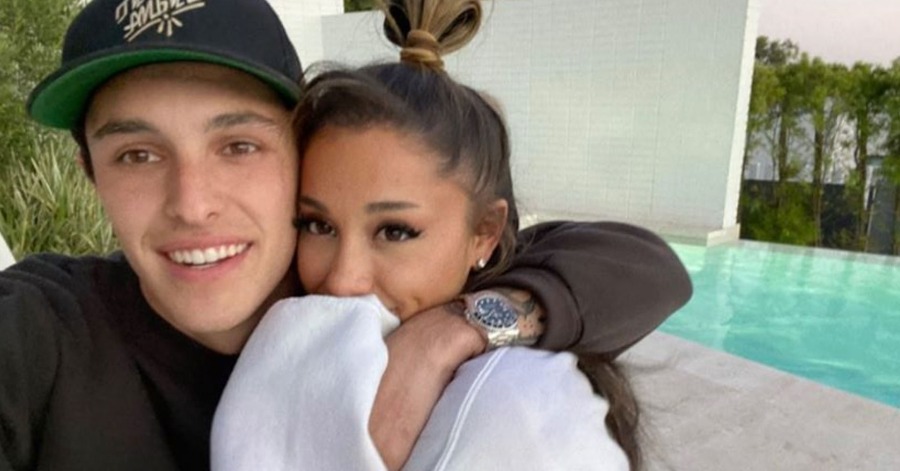 Famous singer, Ariana Grande was confirmed to have secretly married her partner, Dalton Gomez last weekend. Sources close to the singer told the international media, the wedding was attended by less than 20 guests and it was very intimate and filled with a lot of love.
"They got married. It was tiny and intimate – less than 20 people.
"The room was so happy and full of love. The couple and both families couldn't be happier," said the representative for the singer.
It is reported that the wedding ceremony took place at Grande's property in Montecito.
News of Ariana and Gomez's romance began to gossip in February last year after the popular singer broke up with her ex-boyfriend Mikey Foster.
A month later, Ariana started sharing her happiness with Gomez on Instagram.
In May last year, Ariana and Gomez were more open about their love story when they both appeared in the music video of Ariana's duet song with Justin Bieber, Stuck With U.
Ariana and Dalton were engaged before Christmas and had spent a lot of time together during the COVID-19 pandemic.
Majority Of Malaysians Still Adhere To SOP, But Some Are Tired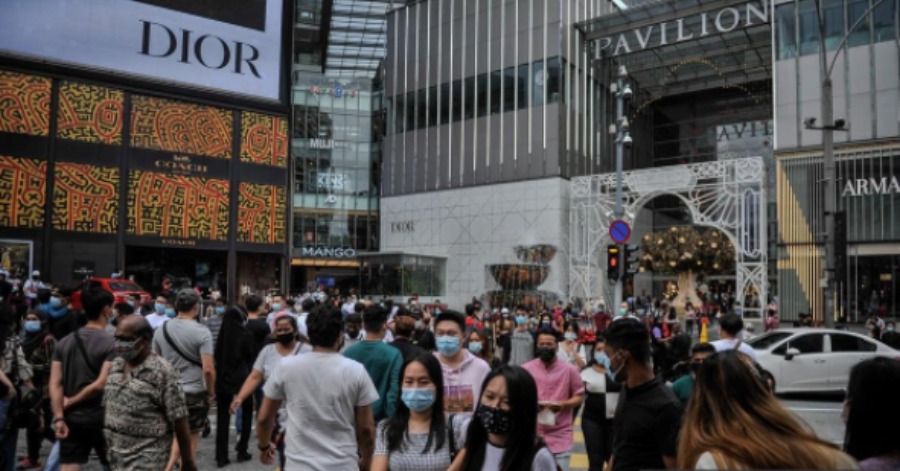 SHAH ALAM, May 18  –The recent viral on social media of pictures and videos of various quarters violating the prescribed standard operating procedures (SOPs) has sparked public outrage, especially with the high number of COVID-19 cases recorded in the country.
Nevertheless, majority of Malaysians are steadfast in adhering to the SOPs set by the government, which they have been doing since last year and has now become part of the new norms in their daily life.
Universiti Pendidikan Sultan Idris (UPSI) counseling psychologist Dr Fauziah Mohd Saad said this could be seen during the recent Hari Raya celebration which saw majority of the people complying with the government's directive not to go on house visits.
"However, in terms of enforcement, there must be empowerment by the authorities such as by the management of shopping centres in controlling the number of patrons at their premises which should control the number of visitors," she told Bernama.
A survey by Bernama at shopping malls in Shah Alam found there were not as many people at the premises as had been viralled on the on social media last weekend in conjunction with the Aidilfitri celebration.
A counselling and motivation expert, Hushim Salleh, opined that the SOP violation by some people was  because they had been under the movement control order for too long, causing them to feel restricted.
"They are suffering from pandemic exhaustion to the point of triggering psychological and emotional effects that bring to a level where they no longer care about the situation of the COVID-19 pandemic.
"Not that they do not know about the number of the COVID-19 infections and advice on complying with the SOPs as all the information can be obtained from their smartphones.
"It is the current situation that can sometimes leads to irrational thinking," he added.
Selangor still recorded the highest number of COVID-19 cases with a total of 1,650 new cases recorded yesterday.
An expert in public health at the Faculty of Medicine and Health Sciences, Universiti Putra Malaysia, Associate Professor Dr Malina Osman regarded the SOP non-compliance by some quarters in Selangor, especially in Shah Alam, as the cause of the spread of COVID-19 cases.
Meanwhile, a survey by Bernama at the COVID-19 Assessment Center (CAC) at the Malawati Stadium near here found that the situation was no longer as crowded as was viralled on social media before.
This followed a decision by the state government in setting up tents outside the CAC for the convenience of patients and staff.
Sources: BERNAMA
(Video) 5 Recommended Moisturizers To Get From Your Nearest Drugstore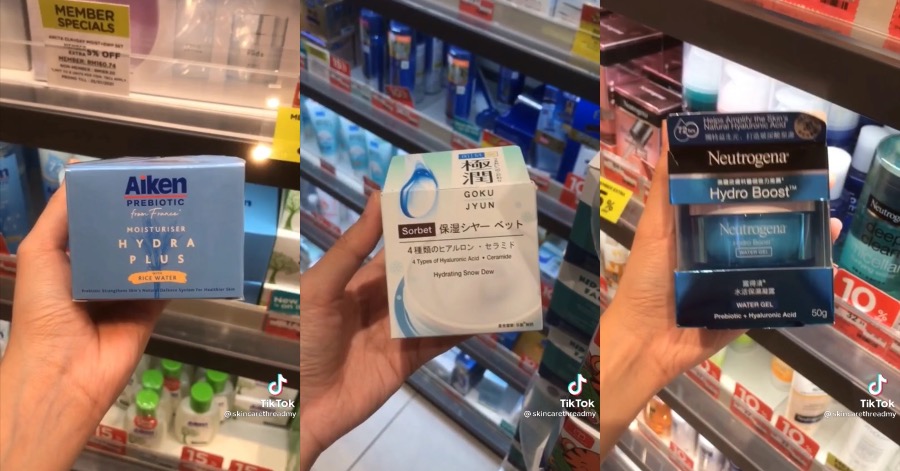 Moisturizer is a crucial step in your skincare routine. It is to keep your skin hydrated and away from blemishes, dullness, dryness, and more. A good moisturizer will lock in moisture on your skin and moisturizing your skin regularly, it will make your skin looks brighter and younger.
A girl posted a video of recommended moisturizers for oily or combination and acne-prone skin that can be bought from the drugstore and it was really helpful because skincare products from the drugstore are mostly affordable and the products mentioned are the ones with good reviews and high ratings.
These are five moisturizers that you can get from your nearest drugstore:
1) Neutrogena Hydro Boost Water Gel
Rating: 4.3/5
Price: RM66.90
It is formulated with Patented Superior Technology with 5% Prebiotic Kiwi yeast extract that will hydrates skin up to 72 hours. This moisturizer will also stimulate the skin to produce its own hyaluronic acid.
2) Aiken Prebiotic Hydra Plus Moisturizer
Rating: 4.9/5
Price: RM29.90
It is infused with Prebiotic from France and Rice Water from Korea that will soothe skin by 96.9% and keep your skin moisturized for up to 24 hours.
3) Hada Labo Hydrating Snow Dew
Rating: 4.9/5
Price: RM73.20
It contains ceramide that can strengthen the skin barrier and four types of hyaluronic acid for perfectly moisturized skin.
4) Bio Essence Water Gel
Rating: 4/5
Price: RM57.90
This moisturizer helps skin to repair, replenish and renew itself. It also enhances the intake of oxygen to let the skin breathe making it active and energized.
5) Safi Acne Solutions Soothing Gel Moisturizer
Rating: 4.9/5
Price: RM26.00
It has a non-oily formula that is lightweight and water-based. It is also pH balanced and absorbs quickly which is suitable for oily skin types. The main ingredients are AHA, BHA, and Neem.
Sources: TikTok