150 Volunteers To Assist COVID-19 Assessment Centres In Selangor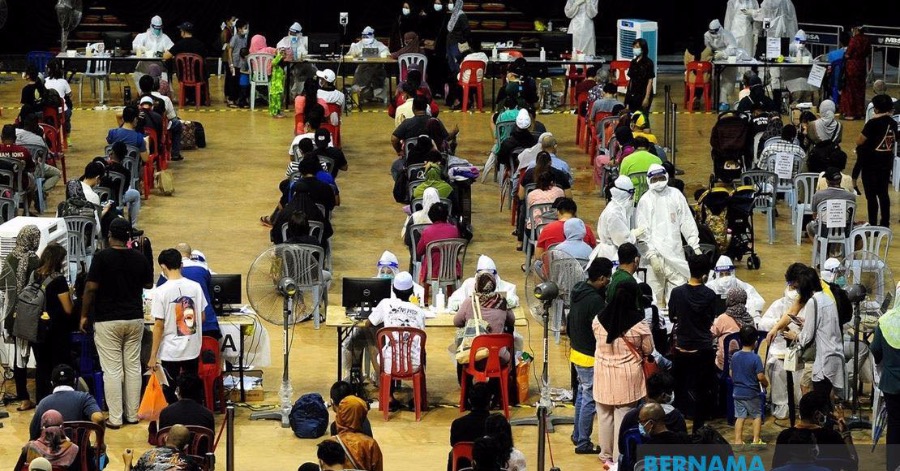 SHAH ALAM, May 17 — A total of 150 additional volunteers will be mobilised to help smoothen the operations at COVID-19 Assessment Centres (CAC) in Selangor, especially at the Malawati Stadium here.
Menteri Besar Datuk Seri Amirudin Shari said the volunteers comprised civil servants, local authority enforcement officers, medical staff at Selcare clinics and medical students from private universities, who would assist in managing traffic and COVID-19 patients as well as conducting assessments on patients.
"Other facilities such as 20 units of tents equipped with fans, chairs and PA system have also been provided at the Malawati Stadium CAC yesterday for the convenience of the public," he said in a statement today.
In a related development, Amirudin said the state government have agreed to set up a call centre, to be managed by volunteers, to help reduce CAC's burden to conduct home assessments.
Besides that, he said the state government also proposed that private clinics and medical facilities (private CAC) with general practitioners be given the permission to implement Home Surveillance Order (HSO) and provide quarantine wristbands to individuals who tested positive for COVID-19 and close contacts.
As such, he said COVID-19 patients could go to private CAC instead of district CAC, and there were 65 general practitioners in the state who have been given permission to implement the HSO
Amirudin said special counters would be set up at the Malawati Stadium from next week for the removal of quarantine wristbands and release from home quarantine.
"This will reduce congestion at the CAC and COVID-19 infection risk on those who have completed their quarantine," he said.
Meanwhile, the Menteri Besar said he was informed by the state Health Department regarding the addition of 300 beds at intensive care units and 1,300 beds at Low-Risk COVID-19 Quarantine and Treatment Centre (PKRC) at the Malaysia Agro Exposition Park Serdang (MAEPS).
In addition, he said MAEPS would only treat patients from Selangor and Kuala Lumpur, following the decision to set up PKRC in the central region such as in Negeri Sembilan, Melaka, Pahang and Johor.
Sources: BERNAMA
Parents Seek Help For 11-Month-Old Baby With Heart Disease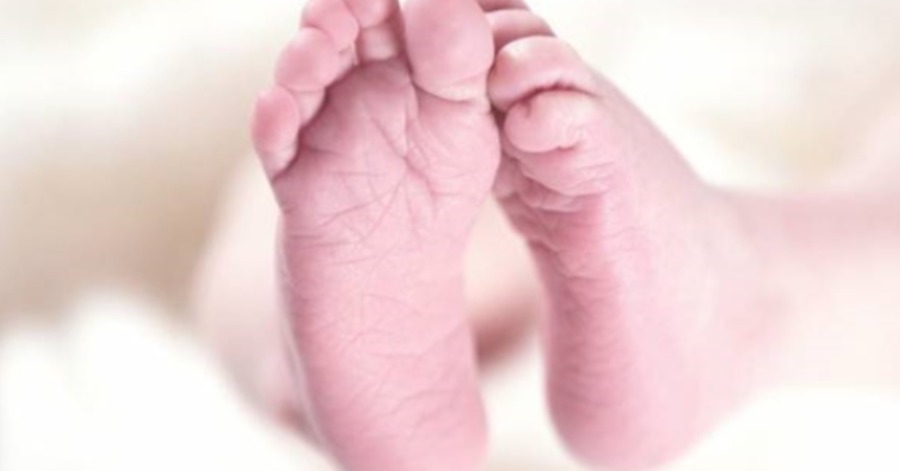 IPOH, June 15  — It has been a struggle for survival for a married couple here, who currently has no source of income due to the implementation of the Movement Control Order (MCO).
Julia Mohd Ali, 34, who suffers from spinal cord disease, said she used to work as a security guard, but was forced to quit her job in last March as her health deteriorated.
The mother of five said life gets hard for her family after her husband Mohamad Syamrezlan Misak, 22, a contract labourer, could not go to work due to the implementation of the Enhanced Movement Control Order (EMCO) in Manjoi, from June 6 to 19.
To make matters worse for the couple, they have to take care of their two children who have health conditions and require help as well as treatment.
"I have four children from my previous marriage. Three of them live with my ex-husband, while my eldest son Nor Aiman ​​Fitri, 16, who has Dyslexia and learning disabilities is currently under my care," she said when met by Bernama at his rented house in Kampung Tengku Hussein, Manjoi.
Julia said her child from the current marriage, Raisha Aleeya, 11 months, was diagnosed with clogged arteries three months ago.
"Every six weeks, I have to take my baby who also suffers from epilepsy to the Raja Permaisuri Bainun Hospital for examination. She is also scheduled to undergo a Magnetic Resonance Imaging (MRI) scan this August," she said.
Despite the hardship, Julia said she was very grateful for the concern demonstrated by a non-governmental organisation which has agreed to help her in paying the house rental which costs her RM300 a month for three months.
Meanwhile, Kinta district Social Welfare officer Shamsudin Osman said the Social Welfare Department (JKM) would look at the suitable assistance that could be channelled to the family.
"We will visit them to provide the food box aid. We will provide the necessary assistance to the family accoding to their needs," he said when contacted by Bernama.
Sources: BERNAMA
Besides Christian Eriksen, These Are 5 Other Footballers Who Have Collapsed On The Field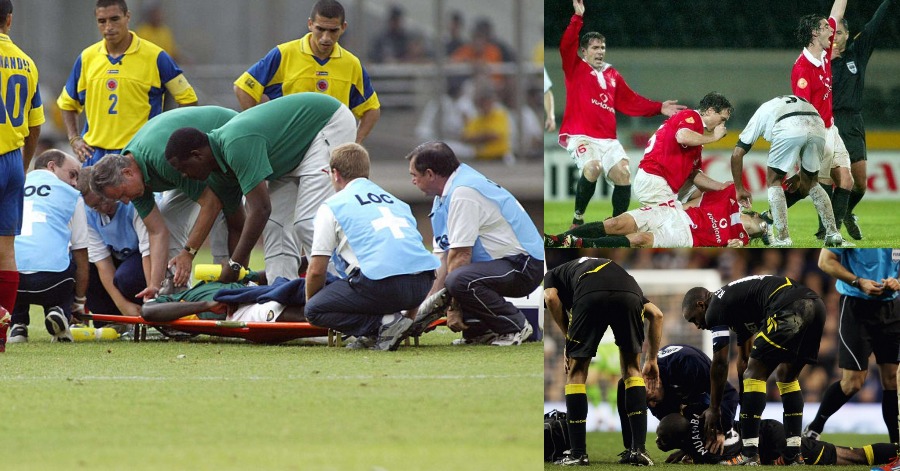 Recently, the sports world has been bearing shocking news when an unconscious Christian Eriksen received CPR on the turf of Parken Stadium. The incident in which his teammates attempting to form a protective ring to keep his motionless body out of sight really makes everyone worried. It really made everyone worries as seasoned football fans have seen this in the past and the outcome has almost never been nice.
Luckily, the condition of Christian Eriksen is now stabilized. He is under the best possible medical care and most importantly, alive. Other than this particular incident, there are also some other footballers who have collapsed on the field. These are 5 of the most remembered incident that has ever happened before.
1) Fabrice Muamba
The Bolton Wanderers midfielder collapsed on the pitch in an FA Cup match in 2012 due to a cardiac arrest and was technically "dead" for 78 minutes before he was revived. The former England under-21 midfielder had to retire soon after at the age of 24.
2) Marc-Vivien Foe
The Cameroon midfielder collapsed during a Confederations Cup match in 2003. Medical staff attempted to resuscitate the 28-year-old on the pitch before taking him off on a stretcher. However, they failed in their attempts to restart his heart and he was pronounced dead.
3) Cheick Tiote
Four months after leaving Newcastle United, the midfielder fainted during a training session with Chinese club Beijing Enterprises. The 30-year-old Ivorian died in hospital.
4) Bafetimbi Gomis
The French striker has collapsed several times on the pitch due to a medical condition that causes him to faint. He has collapsed playing for Swansea City, Galatasaray, and Al-Hilal.
5) Miklos Feher
The Hungary striker was playing for Portuguese side Benfica against Vitoria Guimaraes in January 2004 when he keeled over in pain before falling backward onto the pitch after a heart attack. Medics attempted to resuscitate the unconscious 24-year-old before he was taken off on a stretcher and rushed to the hospital. Doctors tried to revive him for nearly 90 minutes before he was pronounced dead.
Sources: The Straits Times.
1,357,966 Individuals Fully Vaccinated As of Yesterday – Dr Adham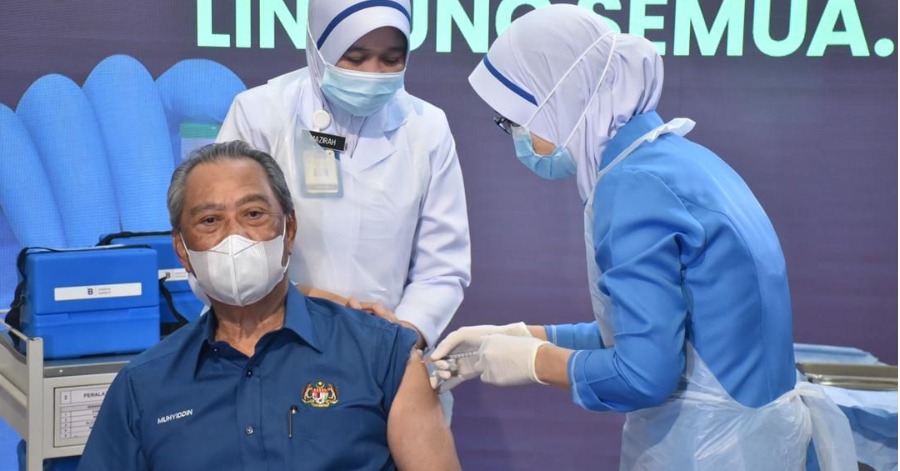 KUALA LUMPUR, June 14 — A total of 1,357,966 individuals have completed the two-dose vaccination under the National COVID-19 Immunisation Programme as of yesterday, said Health Minister Datuk Seri Dr Adham Baba.
Dr Adham in a Twitter posting said, 3,132,304 individuals received the first dose, bringing the number of doses administered in Malaysia so far to 4,490,270.
The five states with the highest number of two-dose vaccinations are Selangor with 174,302 doses followed by Sarawak (149,227); Perak (131,350); Johor (130,202); and Kuala Lumpur (122,810).
As of yesterday, 56.80 per cent or 13,789,736 individuals have registered for the vaccination with Selangor leading the sign-up for jabs at 3,508,098 people followed by Johor (1,720,532), Sarawak (1,320,513) and Kuala Lumpur (1,166,135).
Sources: BERNAMA