Book Review: What Can Be Said About 'All The Bright Places' By Jennifer Niven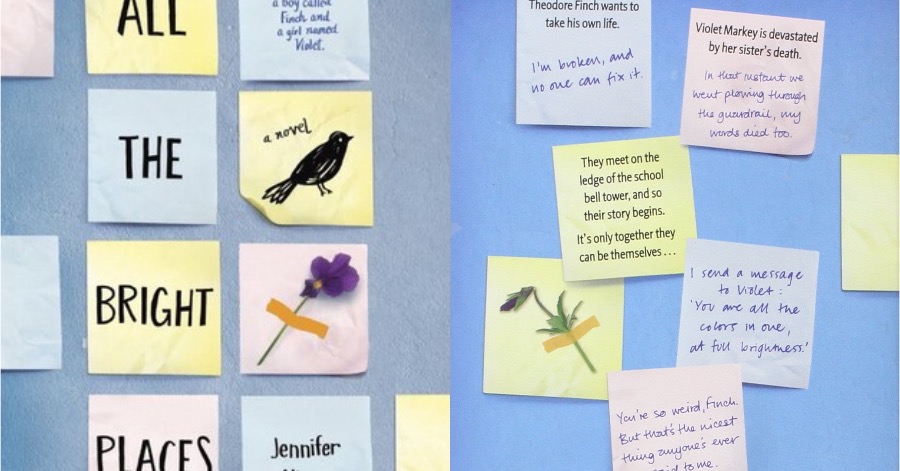 Released in January 2015, All The Bright Places is Jennifer's first Young Adult Novel and it is by far her best work. This book was said to be a resemblance of The Fault in Our Stars by John Green. It was New York Times bestseller and a Netflix original movie based on this internationally best-selling novel was released just last year.
This book tells about two teenagers, Theodore Finch and Violet Markey that are dealing with mental illness. These two met on school's bell tower when both were contemplating ending their lives as Violet was still grieving over her sister's death that was caused by a car accident where she survived while Finch was suffering from depression. They helped each other off the ledge and parted ways but later ended up being partners for their Geography project which required them to explore their town, Indiana.
As they were finishing their school project, these two characters evolve from being just classmates to two young adults in love. The ending is something different and was said to be the readers' favorite part of this book. Although the ending is heart-wrenching, the author still managed to let the readers see inside the minds of damaged teenagers that try to save one another.
All The Bright Places focuses on the growth of both characters especially Violet that finally accepted her situations and live her dreams with the help from Finch. He was the one who came up with adventures and wandering ideas for Violet that made her sees all the bright places. The narrative of this book is from the perspective of Violet and Finch, and switches between the two of them. The author did a good job in making the readers understand the perspective of both sides that eventually explain the reasons behind the things they did.
Other than that, the mental health issues were expertly handled and this novel is an accurate portrayal of living with depression. The whole situation could raise awareness about mental health.
Not only that this novel has the best narrative and plot, but it is also approved by big names such as Zoe Sugg that said "This book is amazing – I couldn't put it down" and Jennifer E. Smith that believes "It will break your heart and remind you what it means to be alive".
Sources: The Uproar
(Video) Need To Know! The Meaning of Pandemic, Epidemic And Endemic!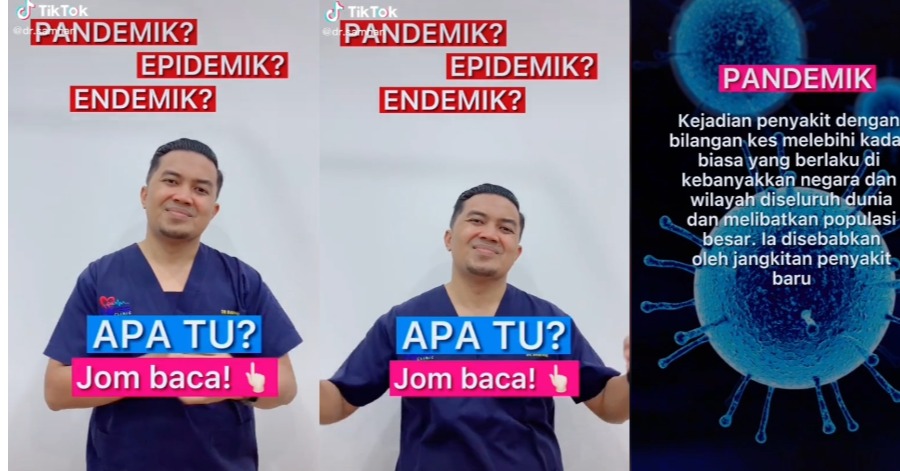 Though they're frequently used interchangeably, not all infectious illness words are created equal. Even medical professionals have difficulty distinguishing between the terms "pandemic," "epidemic," and "endemic." This is because each term's definition is flexible and evolves over time as illnesses become more or less prevalent.
While exact definitions aren't required for everyday use, understanding the differences can help you better comprehend public health news and proper public health actions.
Here's how to differentiate them:
1. Pandemic- When the spread of disease is rapid, it is declared a pandemic. This means that the pace of growth soars, and cases develop faster each day than the day before. The virus has nothing to do with virology, population immunity, or illness severity when it is proclaimed a pandemic. It denotes that a virus has spread across a large region, impacting several nations and populations.
2. Epidemic- An epidemic is defined as a sudden spike in the number of illness cases in a certain location. It is not necessary for an epidemic illness to be infectious. Epidemics are diseases or other health-related behaviors that occur at rates that are clearly higher than expected in a community or region.
3. Endemic- An endemic is a disease epidemic that is persistent yet restricted to a certain geographic area. As a result, the disease's spread and rates can be predicted.
Sources: TikTok Dr Samhan
Video) You Won't Believe! These Malaysian Delicacies Prices Gone Wild Abroad!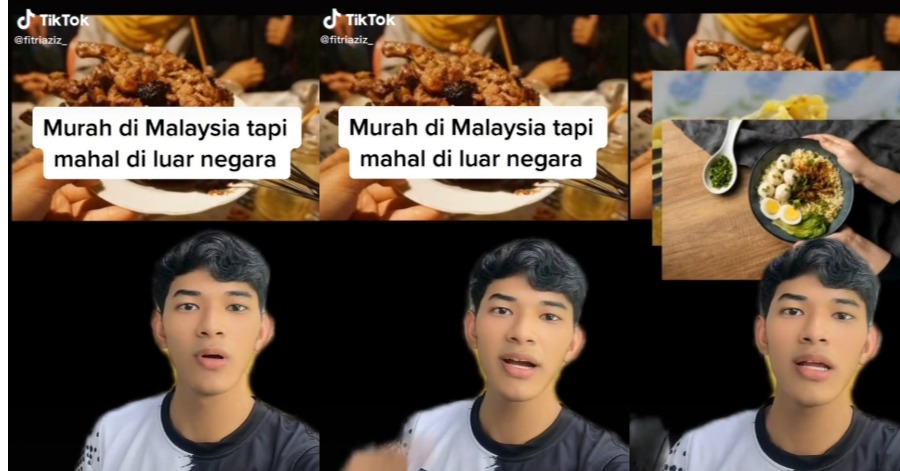 Malaysia is known for its diverse culture, various beliefs, and most importantly, food. Food is a very common trait for all Malaysians as we are very passionate about it. Malaysia offers a diverse range of cuisines thanks to its melting pot of cultures. As a result, a list of Malaysian foods to try is sure to be unique. Although certain food are not native to Malaysia, they have found a home there.
Not only that, in Malaysia the food can be bought are at a very reasonable price but did you know that some of the food we have here are sold at a very high rate overseas? Here are 3 food that you definitely don't want to buy abroad:
1. Satay- Satay looks to be a little more than slightly burned, skewered beef at first appearance. Good satay, on the other hand, is juicy and flavorful, especially when fanned over a charcoal fire. Satay is excellent with or without the rice cubes and peanut drip and comes in chicken, lamb, and beef varieties. In Malaysia, you can purchase 8 to 10 sticks for RM10 but in German, you need to pay RM40.
2. Bakso- Bakso is an Indonesian meatball made with beef surimi. It has a texture that is comparable to Chinese beef, fish, or pork balls. The term bakso can apply to a single meatball or the entire meatball soup meal. In Malaysia, the price is about RM5 per bowl but in Singapore, it costs about RM15.
3. Pisang Goreng (Banana Fritters)- It's bananas that have been deep-fried. It's as simple as that. Golden and crisp, with a banana's creamy richness in the center. Many a meal and many more diets have been wrecked by pisang goreng. It is super easy to find this delicacy and it cost only RM1 for 4 pieces but in the Netherlands, per piece is RM24.
Source: TikTok Fitri Aziz
Amazing! Check Out These 7 Affordable Airbnb Right Here In KL!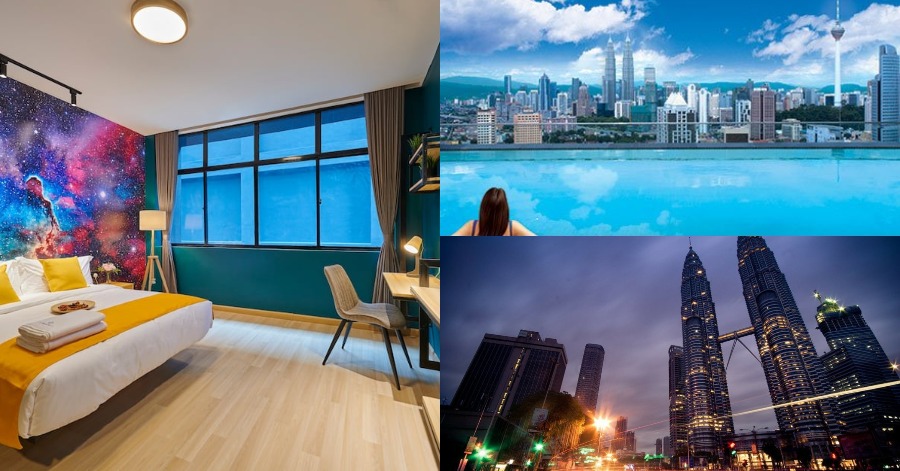 Hooray! Finally, we can now travel within the state. It's been so long since the pandemic started and we have all been stuck at home with no places to go. Recently, the government has lifted the 10km travel limit and has now allowed inter-district traveling. This means it's time for some holiday and leisure.
However, it is not always easy to find the ideal spot for holiday and that too at nearby places. Living in the urban area, we don't have many options for a holiday and sometimes it is pricy. But, not to worry. Here are 7 ideal and affordable spots you can book now to get yourself and your loved ones the holiday that you guys deserve.
1. Rustic LRT Monorail
At a reasonable price, a comfortable and roomy studio apartment that is larger than most 5-star hotel deluxe rooms in Kuala Lumpur. Up to 4 people can be accommodated. In this 4-tiered security complex with modern amenities, you may relax and feel protected. This residence is new, luxurious, and attractively furnished with the following benefits:  Infinity pool, gym, and roof top garden with a 360-degree view of KL's skyline, Monorail & LRT stations are within walking distance, great restaurants around the area, and Less than 2.5KM from KLCC, KL Tower, Bukit Bintang, China Town and more. Enjoy all these benefits for only RM157 per night.
2. Hotel Olympic
The Olympic Council of Malaysia has approved Hotel Olympic as a sports theme hotel. The hotel is located at 50150 Kuala Lumpur, Jalan Hang Jebat, City Centre. The nearest public transportation stations are the LRT and MRT stations, both of which are approximately a 5-minute walk from our hotel. We provide the greatest hospitality in Hotel Olympic Malaysia, and you will be supplied with the ideal lodging that you are searching for in a 3-star hotel.
The rooms have air conditioning, a private bathroom, a 52-inch TV, high-speed internet connection (WIFI), a hairdryer, a kettle, mineral water, a towel, and a laptop-friendly workspace are all included in the rooms. Hotel guests and visitors are invited to dine in their newly remodeled rainforest-themed restaurant and sample their appealing and reasonably priced breakfast, lunch, and supper menus! In addition, the hotel includes a 24-hour convenience shop in the lobby! Snacks, ice cream, and beverages are available for purchase. There is also a conference room with air conditioning, audio and video connections that can seat up to 100-140 people! Enjoy this Instagrammable spot for only RM64 per night.
3. Minimalist Suites [Netflix] Near KLCC
This wonderful apartment is near the Petronas Twin Towers and the KL Tower, as well as two train stations, and is surrounded by excellent local delicacies, grocery shops, exclusive shopping malls, nightlife, and family-friendly activities. The hotel-like idea, the warmth, the warm light, the comfortable bed, the kitchen, and the washing facilities inside will make you fall in love with this space! Small families, couples, lone explorers, and business visitors will definitely like this location. This apartment comes with a kitchen, dryer, washer, pool, WIFI, TV, and air-conditioner. Book this stay for only RM136 per night.
4. White Forest Pixels-Balcony
Take a stroll to the Sky Deck to take in the elegant view of Kuala Lumpur while staying in one of our royal apartments provided by White Forest Suites. All of our flats are tastefully furnished and immaculately clean. The apartment is located in the heart of Kuala Lumpur known as The Robertson Residences Bukit Bintang.
Guest have access to their infinity pool, gym, sauna, mini-golf range, chess garden, and jacuzzi. The space is equipped with a kitchen for light cooking, amenities, high-speed WIFI, free Netlflix, smart TV, and air-conditioner. Only RM109 per night.
5. Sunrise (MUJI Concept) Sky Pool Regalia KLCC View
This apartment is in the heart of Kuala Lumpur's city center. It is well-known for its rooftop infinity pool, which offers a stunning view of Kuala Lumpur. LRT and KTM public railroads are both available for use. Only a 5-minute drive from Kuala Lumpur's city center, which is packed with tourist attractions and commercial malls. The main reason to choose this place as your holiday destination is because it is stylish and you have the whole space to yourself. Not only that, this pool boasts one of the greatest and most magnificent city views in Malaysia. They even provide free WIFI, kitchen, TV and air conditioning. You can book this spot for only RM77 per night.
6. Arte Mont Kiara Muji Suites
This is the hottest spot in Kuala Lumpur right now! From the mosaic pool to the sky garden to the Iceland-themed jacuzzi and more, our apartment at Arte Mont Kiara provides you with the most instagrammable amenities! Stay in one of our muji-themed duplex apartments, which are ideal for a group of four. Some of the facilities provided are WIFI, kitchen, pool, free parking, washer, dryer and you can even stay for a longer period of time. Make this your holiday spot for the only RM187 per night.
7. Tania's Villa
If you'd like to experience home away from home, this is the best spot for you. This cozy home is located in Damansara Heights and is nearby to MRT stations. It also has easy access to highways if you need to head to Kl, PJ, and Mont Kiara Bangsar. This spot has facilities like a kitchen, private swimming pool, EV charger, WIFI, free parking, and the best part, pets are allowed. You can also have a BBQ party by the pool as they provide the BBQ set for rental. You only need to bring the ingredients. Experience all this for only RM148 per night.
Sources: airbnb