COVID: Good News For Media Practitioners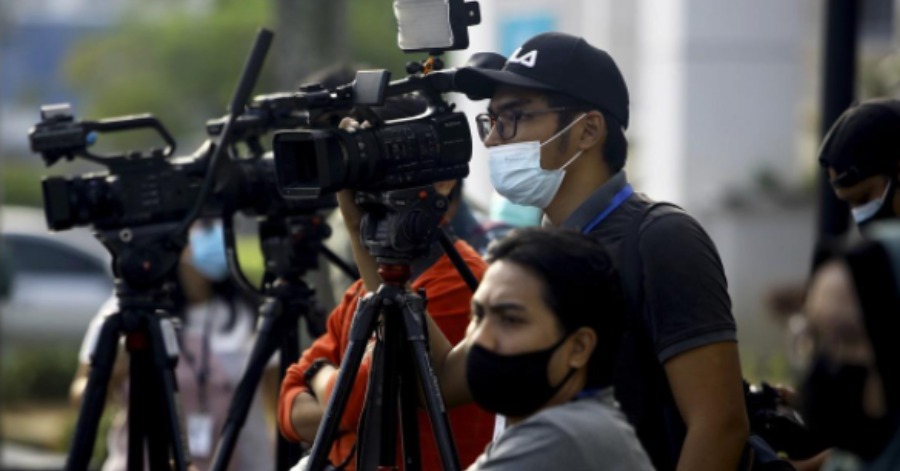 KUALA LUMPUR, May 26 — After several requests, the wait of about 6,000 media practitioners to be included in the earliest groups of people to be given the COVID-19 vaccine based on the nature of their job, is almost over.
The announcement by the Coordinating Minister of the National COVID-19 Immunisation Programme, Khairy Jamaluddin, yesterday (May 25) is good news that indirectly recognises the role of the media practitioners, which are also frontliners, in efforts to curb the spread of the pandemic.
Tokoh Wartawan Negara (National Journalism Laureate) Tan Sri Johan Jaaffar was among those who loudly championed the effort, including his latest, by writing an open letter to Khairy, published in one of the English dailies – "Reporters are (still) not Frontliners? An Open Letter to YB Khairy Jamaluddin".
Just like the role of other frontline personnel, who until now are still fighting together to curb the spread of COVID-19, so too is the important role played by the media, especially since the pandemic hit the country more than a year ago.
Perhaps the letter, as well as the insistence voiced by other media practitioners, prompted the government to make the positive move on the same day the letter was published.
For Johan, this is certainly not his effort alone, but of the entire media, who hope that the government realises the importance of those who continued 'campaigning' tirelessly on COVID-19, to inject public awareness to jointly fight this pandemic.
"Alhamdulillah. This is what we want, journalist are regarded as frontliners. This joy is not only for me but also for all other media practitioners. I welcome the immediate action from Khairy to provide over 5,000 doses of vaccine to media personnel.
"This shows the government's concern in ensuring that media personnel get necessary protection, as they are exposed to the COVID-19 threat like any other frontline personnel," he told Bernama.
Khairy, during a virtual press conference on the National COVID-19 Immunisation Programme, with Health Minister, Datuk Seri Dr Adham Baba, announced that a total of 5,867 media personnel, from 114 registered media agencies, will receive the COVID-19 vaccine injection in the near future.
The decision, according to Khairy, taken by the COVID-19 Immunisation Task Force (CITF), is in line with the government's decision to give priority to frontliners, including teachers and media practitioners.
Media practitioners risk themselves daily by going out to the field to report news, including from areas at high risk of outbreak such as hospitals, areas placed under the Enhanced Movement Control Order (EMCO) and COVID-19 quarantine centres to convey accurate information to the public.
It has been previously reported that several media practitioners  tested positive for COVID-19, after having gone down to the ground, including a reporter who had covered the Sabah state election last year.
Hence, it is very important for this group to be inoculated immediately, as has been done by Indonesian President Joko Widodo (Jokowi), who has recognised his country's media practitioners as frontliners, and allocated 5,000 shots for the group, which was announced during the commemoration of the 2021 National Press Day in February.
"Although the vaccine will not protect a person 100 per cent, as they can still be infected with the virus, the severity of the disease can be reduced.
"This (vaccine shot) will also give confidence to media personnel to continue providing news coverage without fear and apprehension, when it comes to covering news at places where there is a high risk of outbreak," said Johan.
Certainly, what the media expected now is that the announcement was not just an empty talk, but to be implemented immediately, especially in the current situation of COVID-19 cases which continue to rise, and high mortality rates, especially with the existence of new aggressive and rapid variants, that make the virus more violent in attacking the human body.
Sources: BERNAMA
Merdeka Sales Are Everywhere! These Are 9 of Them That You Should Try Out!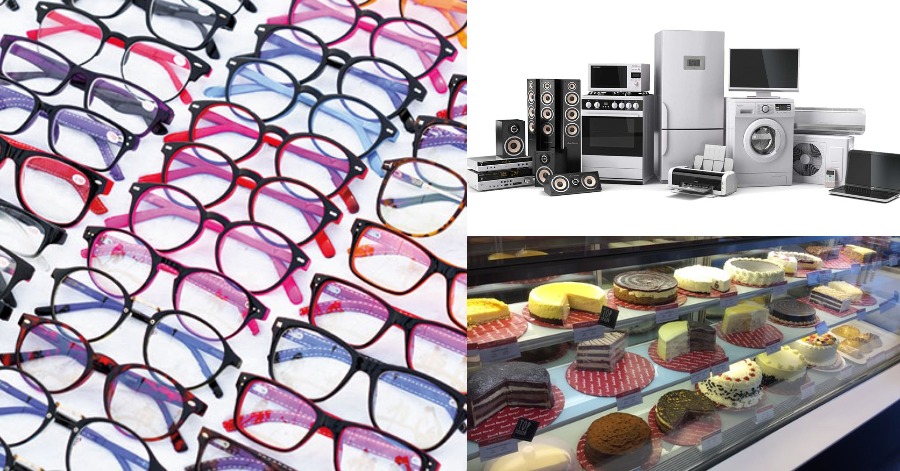 In conjunction with Malaysia's 64th Independence Day, there are definitely so many Merdeka Sales that are going on to celebrate the occasion. Since the economy in Malaysia is starting to get better because of the commencement of lockdown due to the COVID-19 pandemic, this is the perfect time to help the economy in Malaysia heal by spending.
There are indeed a lot of Merdeka Sales happening and they are also from various different of the sector. The sales would consist of delicious foods to enjoy, branded clothing to wear up until sports items to be used for your own leisure activities that you want to do. These are 9 interesting Merdeka Sales that you absolutely have to try for yourselves.
1) Sony Malaysia
Sony Malaysia has so many high-quality electronic goods that you can choose from. This is the time for you to enjoy great electronic goods while enjoying their exclusive Merdeka. They have up to 35% off, you would also got free gifts with purchase of Sony's Google TV X85J. This particular Merdeka Sale would last until the 19th of September 2021.
2) Samsung Malaysia
Samsung Malaysia is doing their own 'Stay Strong Malaysia 2021' campaign during this Merdeka Sale. For the sale, you can get free Touch n Go e-Wallet credits worth up to RM400, free gifts worth up to RM6597 with the purchase of Samsung TVs and digital goods. They would also have PWP (Purchase with Purchase) deals and this sale would last until the 30th of September 2021.
3) Pizza Hut Merdeka Meal Promotion
Celebrate Merdeka with the Huts Meal 2 promotion, only with the price of RM 18.90. The regular price for the set is RM28. This is such a bargain that you should enjoy. For this Merdeka Sale, you will enjoy 1 regular pizza of your choice and also 2 sides of your choice.
4) Mr DIY Sale
If you are looking for household, car, or even electrical accessories, they are all available at Mr. DIY. With the brand's 'Proud to be Malaysian' Merdeka promotion going on, you can now save even more on shopping at Mr DIY's online store. You could get up to 20% off, RM10 rebate via GrabPay with a minimum purchase of RM120. This sale would last until the 16th of September 2021.
5) Secret Recipe Merdeka Promo
Celebrate this Merdeka with a free slice of regular cake with the purchase of any main course on SRGO. This offer valid for SRGO pick up orders. The promo period would be on the 31st of August 2021, from 12 pm to 5 pm only.
6) Focus Point
There is currently the Focus Point's Merdeka Sale 2021. The sale would have up to RM60 Touch n Go e-Wallet Rebate and also up to 64% off for the purchase there. You would also got free gifts worth RM64. The sale lasts until the 31st of August 2021.
7) Poney Malaysia
You can splurge for your children's outfit at Poney's ongoing Merdeka promos this year. You would get up to 64% off and also free canvas bag with a minimum purchase of RM164. The sale lasts until the 31st of August 2021.
8) Senheng Malaysia
You could enjoy Merdeka Sale from Senheng Malaysia when you purchase the LG items on Senheng's official website. You could get up to 20% off and also free gifts worth up to RM5100. Other than that, you could also get the S-Coin (Senheng Coin) cashback deals up to 20%. The sale is valid with purchase of selected LG items and also valid for PlusOne members. The sale lasts until the 30th of September 2021.
9) ChicChoc Fashion
For all of your Muslimah clothing shopping, look no further than ChicChoc. Now, you can enjoy a healthy discount when you purchase any items from their Merdeka Sales collection. The sale would have offered up to 70% off for the Merdeka Sales collection.
Sources: Sony, Samsung, Pizza Hut, Mr DIY, Secret Recipe, Focus Point, Poney, Senheng, ChicChoc.
'Kuda Merdeka' Helps Boost National Day Mood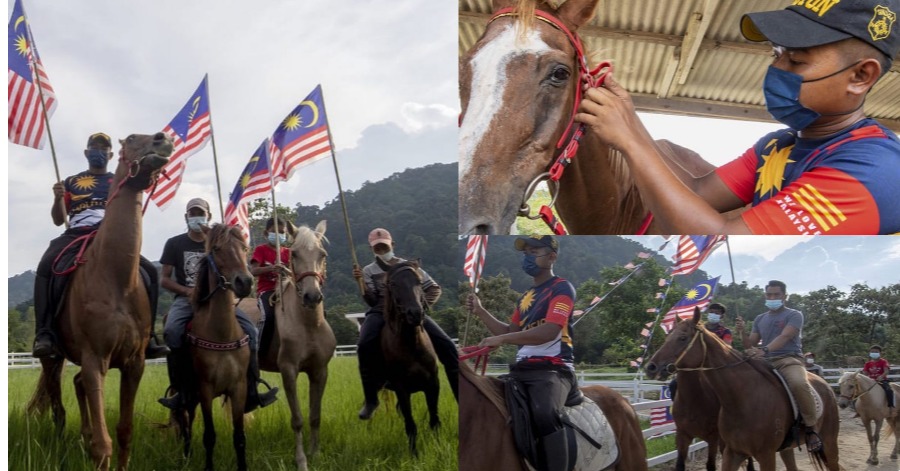 PASIR PUTEH, Aug 30  — Prior to the COVID-19 pandemic, Nik Syazwan Najmi Sukeri, would parade his horses in a procession from here to Selising and back to bring a festive mood to the National Day celebration.
However, with the various constraints due to the COVID-19 pandemic, there will be no horse procession by Nik Syazwan Najmi, 21, this year, he said.
Instead, the owner of Ladang SRZ Ternak Ladang Tenusu, Jeram Mengaji, is offering "Merdeka Ride" on his horses for the public at his farm for the National Day celebration.
Nik Syazwan Najmi has 10 horses, including the Kuda Padi, Bimo and Polo.
"Prior to the COVID-19 pandemic, my workers and I would ride the horses, like in a procession, from here to Selising about seven kilometres away, and back, to bring the festive mood and help enliven the National Day celebration.
"Since the pandemic is not over yet, I'm opening the farm to the public to come and ride on the horses while waving the Jalur Gemilang," he said when met at his farm.
He said the farm is opened from 9 am to 7 pm everyday for the "Kuda Merdeka" ride.
However, in complying with the standard operating procedures, Nik Syazwan Najmi, said only those who have completed both doses of the COVID-19 vaccination are allowed to ride the horses.
"Only 10 to 15m people will be allowed to be at the farm at one time and the free is RM5 for a 10 minute-ride on the small size horses and RM10 for the bigger size horses.
"I had planned to offer free ride for tomorrow (National Day), but has to cancel it for fear of a large crowd turning up at the farm," he added.
The eldest of the five siblings, he said, to ensure the safety of visitors, the farm is sanitised everyday and the horses are also given their bath everyday.
Sources: BERNAMA
'Bath And Body Works' Joins In The Spirit of Merdeka, New Batik Design Candle!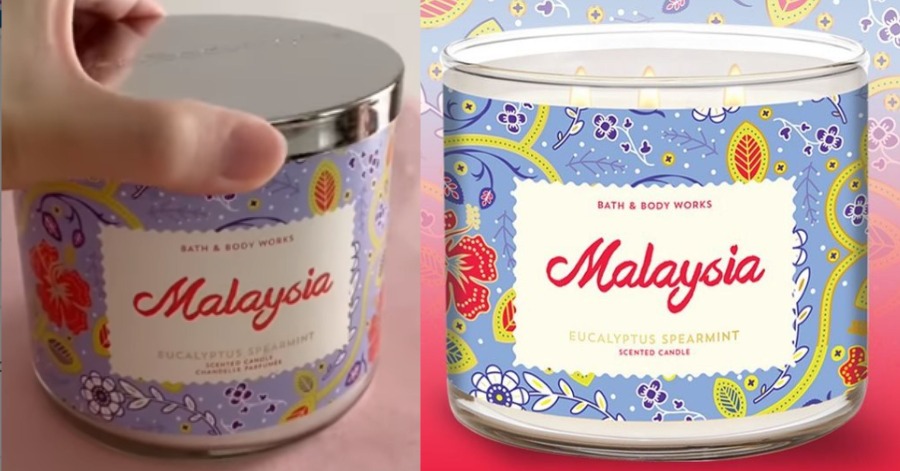 'Bath And Body Works' products are getting more and more attention from many people in this whole wide world and this also would include Malaysians. It is actually not a shocking situation just because a lot of the 'Bath And Body Works' popular products reflect exactly what it is that makes the brand so irresistibly loveable. They are warm and also comforting, changing enough to keep things interesting, remaining just enough of the same to feel familiar.
Recently, this particular 'Bath And Body Works' branch in Malaysia is enthusiastically joining the spirit of the 64th Merdeka celebration of the country. They have proudly come out with a brand new packaging for one of their candles and the packaging is a batik design. Batik is actually a type of textile art that is really famous here in Malaysia and it is also such a proud cultural practice of Malaysia, passed down from generation to generation for a very long time.
 

View this post on Instagram

 
According to the post that stated, "Let's celebrate 64 years of a colorful Malaysia! We've dressed up our Eucalyptus Spearmint candle to fit the occasion, showing off our National Pride in a wonderful and vibrant batik design! Light this 3-wick love letter to the country and reignite the moments of waking up early on a dewy". The beautiful-looking candle is now already available online and also can be bought from all the stores located all over Malaysia.
Eucalyptus spearmint is definitely a well-loved scent for creating a relaxing mood, opening up your sinuses, and offering antibacterial properties. These aromatic compounds give eucalyptus a minty scent that is sharp and also highly pungent. Like mint, inhaling eucalyptus opens your sinuses and clears your head. However, the aroma also contains some hints of the forest, which some people describe as sweet and similar to honey and it is amazing to smell.
Sources: Instagram Bath And Body Works Malaysia.