Do You Agree? These Are 4 Entertaining K-Pop Artists To Watch In Variety Shows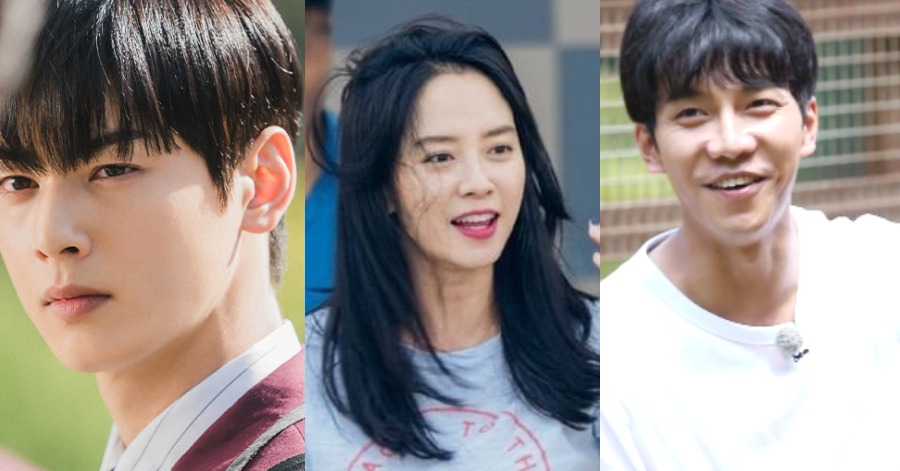 Fans of Korean dramas or Kpop cannot avoid watching Korean variety shows. There is certain addictive value in its humor and candidness of the cast. The mix of those will never fail in making us uncontrollably laugh in front of the television. But some of the casts are neither hosts, actors, or even comedians.
Here are FOUR actors who are amazing in Korean variety shows.
1. Lee Seung Gi
From singer to actor to show hosts, Lee Seung Gi is not just a man of high versatility. He joins various shows like KBS's 2 Days & 1 Night as well as co-hosting Strong Heart. Other shows include Master In the House and Busted! as his latest variety show projects.
He is known as the male sweetheart in the Korean entertainment industry. He has charm, playfulness and humour that goes along with his handsome face. Even if the shows are scripted, he doesn't shy away from showing a more realistic version of himself which is both relatable and will make you laugh out loud.
2. Song Ji Hyo
Her first drama Goong gained her instant popularity and flourishing roles as an actor. But Song Ji Hyo is not jsut a pretty face. After gaining long-term position in variety show Running Man, 'Mong' Ji Hyo becomes a household name. The Korean beauty is not afraid of going out barefaced especially with the constant beauty standards in the country. She is not afraid to show her candid tomboy-ish persona as well as her grit.
Despite being the only female member of the popular show, Ji Hyo gets along extremely well and having familial relationship with the rest of the cast members. Fans applauded her charm, fierceness that guarantees entertainment for the show. Other variety shows the actress participated in include Song Ji Hyo's Beauty View, Song Ji Hyo's Beautiful Life, and Pajama Friends.
3. Cha Eun Woo
This actor recently makes a name for himself in popular dramas like My ID Is Gangnam Beauty, Rookie Historian Goo Hae Ryung, and  True Beauty. But his handsome face makes it to shows like Law of the Jungle, Handsome Tigers, and Master In the House.
Opposite to his actor persona, Cha has charm and charisma in variety shows. His candid and cheerful personality earned him a rookie award at the 2020 SBS Entertainment Awards for Master in The House.
4. Lee Kwang Soo
This actor needs no introduction. Like Song Ji-hyo, Lee has been a long-term cast of Running Man until his recent departure from the show due to health problems. However, he will be forever iconic with his antics. His silliness and spontaneity are why in every variety show, he is the hysterical member.
He was in dramas like It's Okay, That's Love, Confession, and Inseparable Bros. He also took part in the Netflix variety show Busted! as a main member during the first and third seasons, as well as being a guest in season two.
Even if he's leaving Running Man, fans can still see him in other shows as well. And where there's Lee Kwang Soo, there will always be hysterical laughter.
Source: Soompi
Movie Review: Unexpected Plot & Hilarious Segments, 'The Con-Heartist' Is Now On Netflix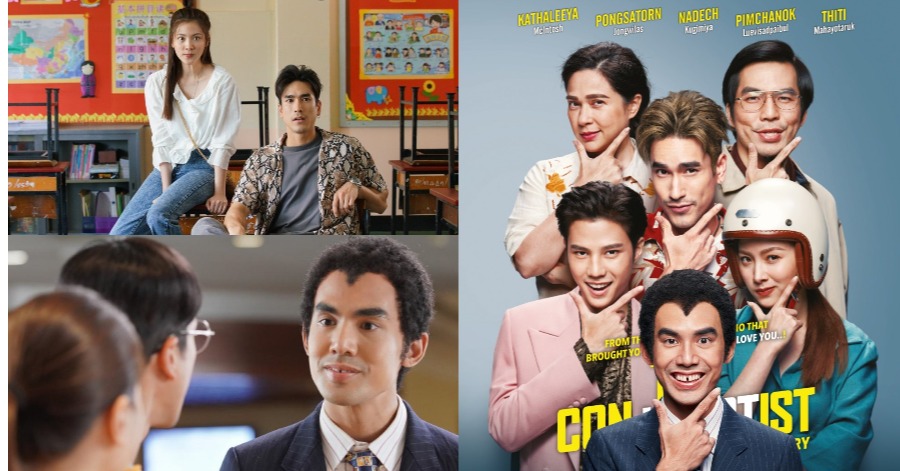 If you love Thailand rom-com films, this one is definitely for you! Starred by Pimchanok Leuwisetpaiboon, the same actress that played Nam, in A Little Thing Called Love, this movie could leave you in tears and die out of laughter.
This romantic comedy film was directed by Mez Tharatorn, the same director of the famous Thailand movie, 'I Fine..Thank You..Love You'. It was released in 2020 and as of now, it received 7.2/10 ratings on IMDb.
The total runtime of the movie is 120 minutes which is around 2 hours 10 minutes. The movie has a genre as Debt, Con Artist, Unusual Friendship, and Revenge.
What 'The Con-Heartist' Is About:
Ina, an innocent girl was ditched by her boyfriend after he scams her and took away her savings. After the unfortunate event, Ina turns completely unstable and broke. She comes across another scammer when she was about to get scam for a second time, in a phone scandal.
Thanks to her previous misfortune, she did not fall for it and even caught the scammer. Instead of handing the scammer guy to the police for further investigation, Ina uses him to take revenge on his ex-lover.
What Can Be Said About 'The Con-Heartist':
A light-hearted film with good-looking casts and an unexpected plot, this film can surely be enjoyed by many.
Apart from the funny and suspense scenes, the plot of the movie Con Heartist is surely the best. It is not some cliche movie and the plot is unexpected, leaving you wondering what comes next. Although it is not fulfilled with many romance elements, there is a romance that can be seen at the end of the story.
Overall, this movie is totally recommended. It is filled with fun elements and some cute moments. There is a balance in heart-warming and hilarious segments. The sad scene can be seen when we would feel sorry for the main character, Ina.
Sources: Otaku Kart, IMDb
(Video) These 3 Out of 4 Buildings of 'Corus Paradise Resort' Are Abandoned And Haunted!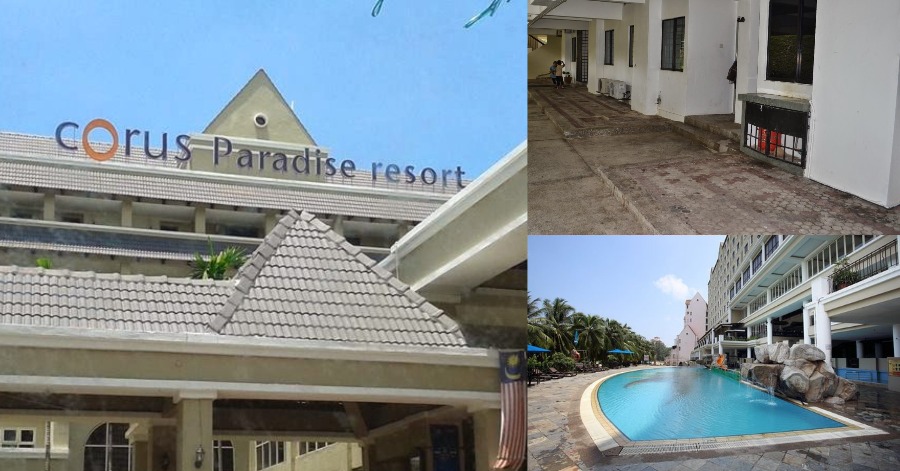 Located at Jalan Pantai, Port Dickson specifically in Negeri Sembilan, the Corus Paradise Resort is considered a haven for those who love a good view of nature. It is actually near the Straits of Malacca. Other than that, it is also of course would be near the sea. In terms of transportation, it is strategically situated near major roads and highways.
From the famous Kuala Lumpur International Airport, it will only take you 35 minutes to get here. It has 200 rooms, and can accommodate up to 300 people for their seminars and events area. This Corus Paradise Resort has received a lot of negative reviews and also comments from many of their visitors.
Corus Paradise Resort may boast 4 buildings, but only one of them is in good condition and ready to accommodate guests. In fact, previous guests have reported that the other 3 buildings look abandoned with paint coming off the walls, no lights available.
Other than that, the lifts used in the buildings also have strange smells that are unbearable for human beings. The abandoned buildings also have unexplainable watermarks on the walls as if the place had experienced terrible flooding in the past.
Sources: YouTube AMR AMRadyo.
Movie Review: Love of Relationship And Sad of Heartbreak In 'Sweet & Sour' Movie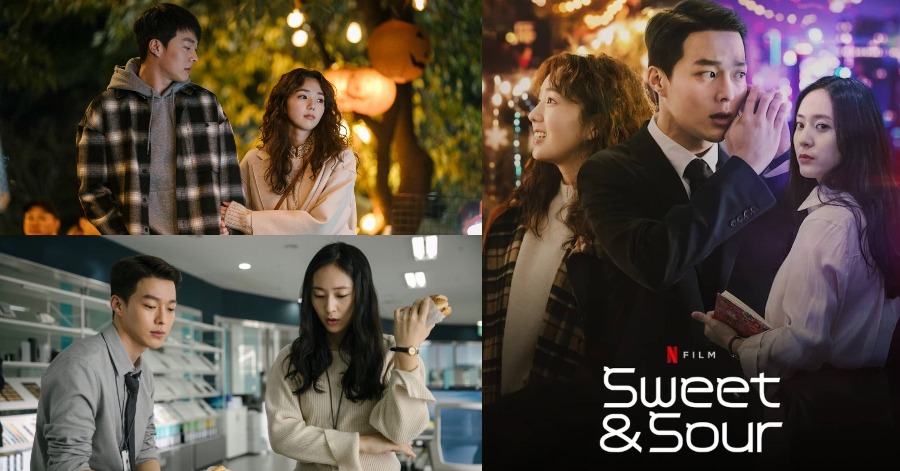 Sweet & Sour is actually a 2021 South Korean romantic comedy movie. It is based on one of the famous novels titled Initiation Love originally made by Kurumi Inui. The movie directed by Lee Gye-byeok and also starring the one and only Jang Ki-yong, Chae Soo-bin, and Krystal Jung. The movie is about a story of a love at first sight couple who drift apart due to a job assignment. It was officially released on Netflix on the 4th of June 2021.
The description made about this particular movie is stated as, "Faced with real-world opportunities and challenges, a couple endures the highs and lows of trying to make a long-distance relationship survive". Romance is king when it comes to Korean storylines and Sweet & Sour promises not only to bring heart-fluttering moments but also heart-wrenching moments of heartbreak.
What 'Sweet & Sour' Is About
Jang Hyeok is in a romantic relationship with Jung Da-Eun, who works as a nurse. When they first started to date, Jang Hyeok was a sweet boyfriend to Jung Da-Eun, but he is not anymore. Meanwhile, Jang Hyeok begins to work as a temporary worker for a large company. He tries to get a permanent position at the company. This places Jang Hyeok in a competitive position with Han Bo-Yeong, who also wants the same job. Jang Hyeok and Han Bo-Yeong also cooperate with each other and as they work together, they get closer.
This couple thinks they are on their way to happily ever after. But they are about to find out that with distractions, temptations, and an unexpected spark with someone new, even the sweetest love can turn sour.
What Can Be Said About 'Sweet & Sour'
If you are looking for a movie that stokes romantic fantasies, or tugs your heartstrings with stirring melodrama, Sweet & Sour will not satisfy your needs. Instead, this is a movie that sparks contemplation. It paints a picture of romance that will feel real to many viewers, especially in South Korea and other Asian countries.
Sources: YouTube The Swoon.