Empower Teachers To Teach Sexuality Education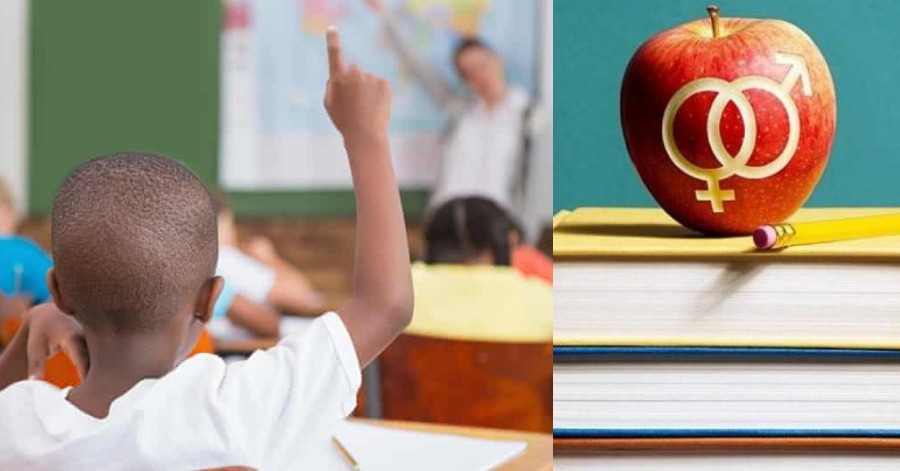 In the past week, a teacher received public backlash for allegedly making rape jokes while explaining sexual harassment. This issue has triggered police reports, a cascade of strong public reactions from ordinary citizens and civil societies and an important question: was the teacher well-equipped to teach sexuality education in the first place? To answer this question, we must understand the landscape of sexuality education in Malaysia and the challenges faced by teachers, before turning to practical solutions.
'Sex education', 'sexual education' and 'sexuality education' are used interchangeably to denote an age-appropriate and culturally relevant approach to teaching about sex and relationships with scientifically accurate, realistic and non–judgmental information. In Malaysia, sexuality education has been integrated into secondary schools since 1989 and primary schools since 1994. It was part of various subjects like science, language, Islamic education and moral education. The initial module was called Family Health Education before it was renamed Sexuality Education in 2003.
However, as the term 'sexuality' was perceived negatively, the module was renamed Reproductive Health and Social Education or Pendidikan Kesihatan Reproduktif dan Sosial (PEERS). Since 2011, it was delivered as part of the Health Education subject which has three components, namely PEERS (75%), diet (15%) and first aid (10%). PEERS aims to equip students to make responsible decisions about their sexual and reproductive health by including topics like reproductive health, substance abuse, emotion management, family, relationships, diseases and safety. PEERS is geared towards abstinence-only education that discourages sex by instilling fear of unplanned pregnancies and sexually transmitted diseases, rather than comprehensive sexuality education that builds decision-making capacity by educating the benefits of delaying sex.
Teachers face many challenges in delivering sexuality education. Firstly, some teachers do not feel comfortable discussing sexuality openly in a classroom as they did not grow up talking about it. Thus, they are reluctant to teach the subject. Secondly, teachers have difficulty explaining and answering student's questions as they may lack the knowledge and skills. Therefore, they either leave the questions unanswered, refer students to their parents or suggest that students look for further information online. Thirdly, teachers are unclear of what can and cannot be discussed. They are afraid of being misquoted or misinterpreted or their statements leading to unintended negative consequences. If a curious student, intrigued by a teacher's explanation about reproduction, performs an online search and was led to pornography, parents may complain about the teacher.
Fourthly, teachers are provided with insufficient resources to aid their teaching. Some are fearful about using additional online resources like videos as the content may be inaccurate or inappropriate. Fifthly, the time allocated for Health Education subject – 30 minutes per week – is insufficient to deliver the curriculum. Teachers require more time to facilitate classroom activities and to answer the many questions students have. Finally, some teachers feel that teaching about sexuality should be the responsibility of parents because it involves personal and religious values which may differ among families.
As a result, teachers may experience anxiety when they are asked to teach this subject, and they may explain certain topics vaguely or skip them altogether. It is therefore unsurprising that although sexuality education has been included in the mainstream education system for many years, 90% of university students in a 2011 survey by Universiti Kebangsaan Malaysia claimed that it has never been taught to them in schools.
Implementation of sexuality education is also challenged by the perception that 'sexuality' is a taboo topic. Some conservative religious groups oppose sexuality education as they argue that teaching sexuality could promote early sex despite being proven otherwise. They believe that religious teaching itself is enough to provide sexuality education. As sexual health may mean different things to different religions, it can be challenging to arrive at a consensus in a multi-religious and multicultural country like Malaysia. Many also disagree on the curriculum as some think the existing one is incomplete, while for others it is already teaching 'too much'. There is also a lack of cross-sectoral collaboration and multidisciplinary effort between government, teachers, NGOs, religious experts and health professionals to mobilise resources effectively.
To improve the delivery of sexuality education in our schools, the Ministry of Education needs to empower teachers to teach sexuality education. Firstly, compulsory training must be provided for all in-service Health Education teachers. They need to learn the 'what' and 'why' of sexuality education, how to identify their personal biases and how to not assert those biases onto students, and the dos and don'ts like using inappropriate jokes and irrelevant metaphors. They must also be guided on ways to overcome internal resistance, counter myths, broach 'sensitive' topics, encourage shy students, and handle difficult questions and comments.
Secondly, teachers must be equipped with sufficient resources and effective teaching methods. They need to know where to find additional materials like videos and interactive modules that are safe and reliable to supplement their teaching.
Thirdly, a more robust monitoring and evaluation system should be established to ensure effective implementation of sexuality education at school, district, state and national levels. Areas for improvement must be identified periodically to update teachers' training.
Fourthly, parents should be informed and engaged in sexuality education so that they may be less doubtful and more supportive of the subject. Teachers are also more confident to teach when they are trusted by parents. If parents start to talk about sexuality at home, students will be more open to react and interact when it is being taught in class too.
Teachers are the key to the success of school-based sexuality education. Sexuality education is shown to delay the onset of sexual activity and reduce the risk of teenage pregnancy, HIV/AIDS, and sexually transmitted diseases among youth. With 18,000 Malaysian teenagers becoming pregnant every year, effective sexuality education cannot be delayed anymore. The Ministry of Education must empower teachers with adequate knowledge and effective skills to teach sexuality education.
Movie Review: 'Don't Listen', Horror Movie With Unexpected Jump Scares Galore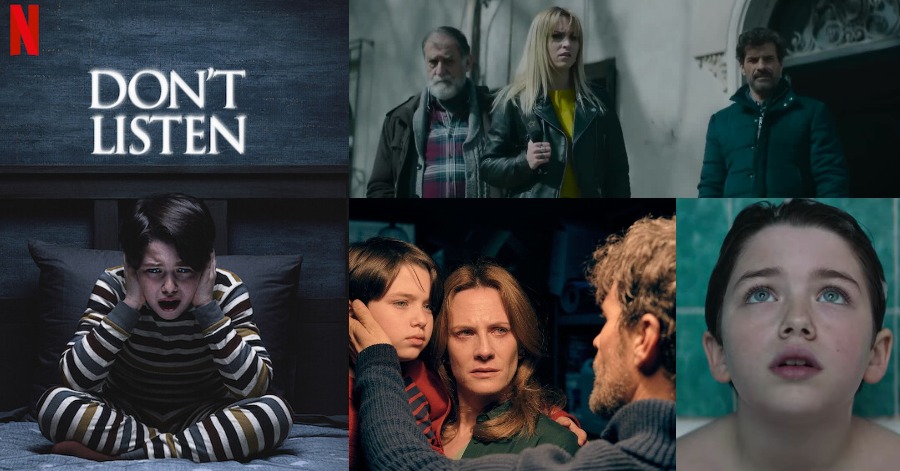 'Don't Listen' is actually a Spanish supernatural horror film directed by Ángel Gómez Hernández. The movie follows a man who after the inexplicable death of his young son in their new home begins to experience ghostly phenomena, prompting him to seek the help of a paranormal expert.
It is one of the new films that was released on Netflix on 27th of November. This Spanish horror film has ghosts, witches and even delves into Spain's dark past history with unexpected jump scares galore. The movie is already number charted number 9 in the U.K.'s Top 10 Films on Netflix.
What 'Don't Listen' Is About
Daniel, Sara and their only son Eric are a happy family that move to an old house in the country. Working as home restaurateurs, Daniel and Sara plans for restoring and sale the house after the job be done change drastically when the own Eric is found dead in the pool close to the house. Broken by the pain, Sara moves to her parents for a days after a strong discussion with him, while Daniel keeps alone in the house. However, at the next night Daniel tapes Eric's voice in his cell phone when he was sending an audio message to apologize Sara.
Looking for answers, Daniel meets Germán Redondo, a veteran and renowned writer and supernatural investigator specialized in electronic voice phenomena. Traveling to the house with his daughter Ruth, Germán analyzes Daniel's audio message, installing infrared cameras hoping to find any kind of ghostly activity, while at the same time Ruth tries get closer to her father, still affected by the suicide of his wife that is Ruth's mother happened years ago.
What Can Be Said About 'Don't Listen'
'Don't Listen' is a worthy addition to the family-moves-into-haunted-house genre, a predictable yet truly terrifying journey that masterfully creates an unsettling atmosphere. The jump scares don't feel cheap, and the twists and turns and backstory reveals are earned. Even when it's utilizing clichéd tropes and story beats, it manages to remain fully engaging and suspenseful.
'Don't Listen' isn't necessarily reliant on innovation. The film's strength comes from its ability to suck you in completely, immersing you in a world where something sinister lurks behind every corner. If you're a lover of the genre and down for a predictable journey that boasts some truly scary moments and magnificent atmosphere, you're gonna love this one.
(Video) Perfect Bakery Cafe In Cheras Where You Can Get Freshly Baked Fruit Strudel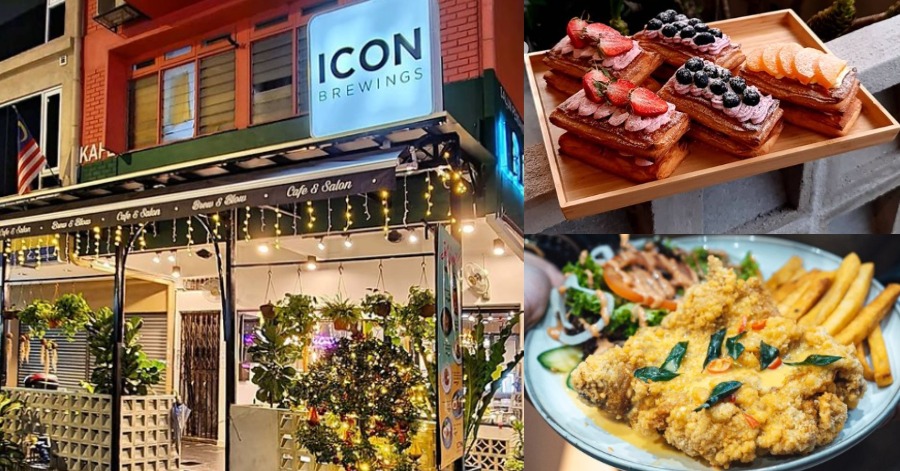 There are actually so many different types of pastries that can be enjoyed from pies to tarts and even quiches to croissants. One of the most favorite pastries ever made would definitely be fruit strudel. Talking about fruit strudel, there is one particular bakery cafe that sells amazing fruit strudel and it is called 'iCon Brewings' located in Cheras.
Fruit strudels at this bakery cafe are loved by many people because they are freshly baked daily. Aside from using fresh fruits to top off their deliciously flaky pastry, they also make their whipping cream and jam filling from scratch every day. That is why this is one of the best bakery-cafes that served fruit strudel.
View this post on Instagram
Other than Peach Strudel, there are also other fresh fruits such as Kiwi, Blueberry, and even Mango Strudel. They all would taste as good as they look whether or not you have a favorite fruit of your choice. Even though that this particular bakery cafe is well known for its fruits strudel, it also got many other pastries that customers could enjoy.
Aside from serving yummy-looking fruit strudels, this cafe is also known for selling a wide variety of artisan pastry. There are also croissants, Danish pastries, tarts, and many more. In addition, they also have cafe food and coffee here.
View this post on Instagram
View this post on Instagram
For those who are interested on going to iCon Brewings, this is their address.
Address: 24, Jalan Manis 3, Taman Bukit Segar, 56100 Cheras, Wilayah Persekutuan Kuala Lumpur.
Sources: Instagram iCon Brewings, Facebook iCon Brewings.
Upholding The Malay Tradition, These Are Different Styles On Wearing 'Sampin'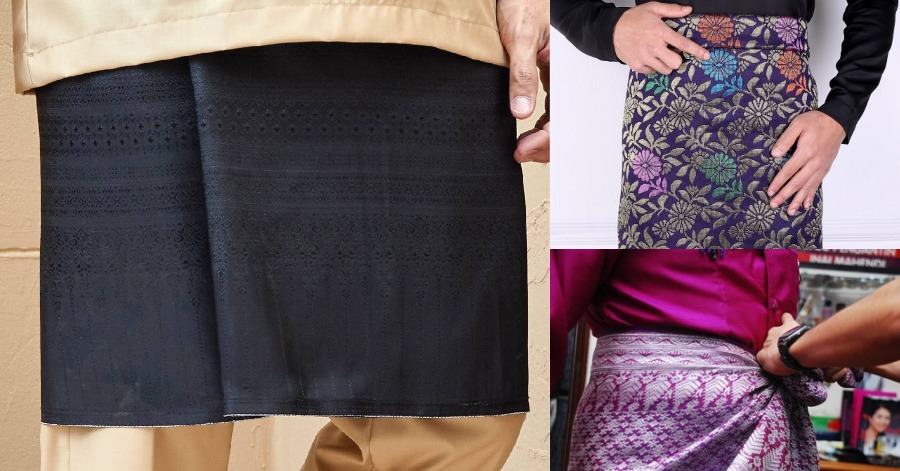 The tradition of wearing sampin has come way back since the generation of our elders. There are so many people that can be seen wearing sampin as part of their essential outfits. Definition of sampin according to Kamus Dewan would be as a sarong worn after wearing the pants in the Malay attire and usually from the waist to the knees only. Sampin is also used to complement the looks when wearing baju Melayu.
Nowadays, we often see people wearing sampin during Hari Raya Aidilfitri, Hari Raya Aidiladha, or any other formal events that require them to wear baju Melayu. There are actually so many different styles that can be used when someone is wearing sampin. All of these different styles come from different regions and sometimes bring different meanings for the wearer.
These are examples of different styles of wearing sampin:
1) Ikatan Pancung
The method on how to wear this style is just by using loose fabric. The fabric is wrapped around the waist and before reaching the end of the fabric, the fabric is "beheaded". That means the fabric is pinned while letting the end of the fabric hang down.
2) Ikatan Kembung
This is the style of wearing sampin that usually worn by the bridegroom in any wedding custom of the Malays. The word kembung comes from the impression of looking like you are bloating when wearing this style. The fabric is pulled to the middle or side of the body to be tied and knotted in various ways so that it will stick to the waist.
3) Ikatan Lingkup
This is the usual way on how people wear sampin. The sheath fabric is rolled up and draped over the front or sides. Similar to how to wear a sarong for everyday needs.
4) Ikatan Anak Raja Lima
When wearing this style, you have to balance the fabric in the middle. Arrange and fold downwards. Finish the tiered layer. Take the bend and update the side ties at the waist.
Sources: Pecinta Warisan Melayu.