If You Love Your Cats, Be Fully Aware of These 5 Deadly Cat Diseases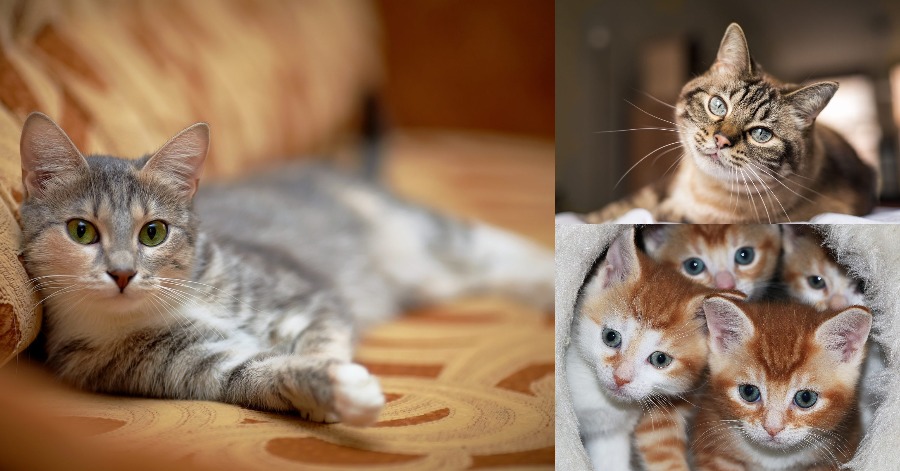 The cat is actually a domestic species of small carnivorous mammal. It is the only domesticated species in the family Felidae and is often referred to as the domestic cat to distinguish it from the wild members of the family. A cat can either be a house cat, a farm cat, or even a feral cat which the latter ranges freely and avoids human contact. Domestic cats are valued by humans for companionship and their ability to hunt rodents. Cats are also one of the most familiar animals that are taken as pets.
Cats, just like any other animals could fall sick and also be in pain. These are some of the most prevalent cat diseases. Since cats can catch these five illnesses from other cats in your house, on the street, or in the shelter, it is important to keep an eye on them and take them to the vet if they start exhibiting any odd symptoms or behavior.
1) Diabetes
Excessive thirst and urination can also signal diabetes in a cat. High levels of sugar in the blood can overwhelm the ability of the kidney to filter glucose, allowing sugar to 'spill out' of the blood and into the urine. This high urine glucose concentration can actually pull excessive amounts of water into the urine, resulting in increased urine volume, increased urinary water loss, a propensity for dehydration, and a compensatory increase in thirst. In rare cases of uncontrolled diabetes, cats may experience damage to the nerves in the hind limbs, resulting in 'plantigrade' stance of the hind limbs (walking or standing with their hocks on or close to the ground). This is not painful, and will often resolve with treatment.
Injectable insulin is a mainstay of treatment for feline diabetes. Unlike humans with Type II diabetes, oral medications to reduce blood sugar such as glipizide have not shown to be consistently effective in cats. There are multiple types of insulin preparations that can be used for cats in the treatment of diabetes, such as lente insulin (Vetsulin), ProZinc, or glargine insulin. These types of insulin vary in cost, duration of action, and concentration, so it is important for an owner to discuss the pros and cons of each type with their veterinarian when deciding which insulin is best for their cat.
2) Leukemia
Feline leukemia virus (FeLV) is a retrovirus that infects cats. FeLV can be transmitted from infected cats when the transfer of saliva or nasal secretions is involved. If not defeated by the animal's immune system, the virus weakens the cat's immune system which can lead to diseases that can be lethal. Because FeLV is cat-to-cat contagious, FeLV+ cats should only live with other FeLV+ cats. FeLV is categorized into four subgroups, A, B, C, and T. An infected cat has a combination of FeLV-A and one or more of the other subgroups. Symptoms, prognosis, and treatment are all affected by subgroup.
3) Rabies
Rabies is an acute viral infection of the nervous system that affects mainly carnivores and bats, although it can affect any mammal. It is caused by the rabies virus. Once signs appear, it is fatal. Rabies is found throughout the world, although a few countries are declared rabies-free due to successful elimination standards. Islands that have a strict quarantine program in effect are often rabies-free. No cat-to-cat rabies transmission has been recorded, and no feline strain of rabies virus is known. However, cats are the most commonly reported rabid domestic animal. The virus is present in the saliva of rabid cats, and people have developed rabies after being bitten by a rabid cat. Reported cases in domestic cats have outnumbered those in dogs.
4) Heartworm
Heartworm disease is a serious disease that results in severe lung disease, heart failure, other organ damage, and death in pets, mainly dogs, cats, and ferrets. It is caused by a parasitic worm called Dirofilaria immitis. The worms are spread through the bite of a mosquito. The cat is the definitive host, meaning that the worms mature into adults, mate, and produce offspring while living inside a cat. The mosquito is the intermediate host, meaning that the worms live inside a mosquito for a short transition period in order to become infective (able to cause heartworm disease). The worms are called "heartworms" because the adults live in the heart, lungs, and associated blood vessels of an infected animal.
5) Hyperthyroidism
Hyperthyroidism is a common disease in cats, and mostly afflicts cats middle-aged and older. Also called thyrotoxicosis, hyperthyroidism is caused by an increase in the production of thyroid hormones (known as T3 and T4) from an enlarged thyroid gland in a cat's neck. In most cases, enlargement of thyroid glands is caused by a non-cancerous tumor called an adenoma. Some rare cases of hyperthyroid disease are caused by malignant tumors known as thyroid adenocarcinomas.
Although the cause of feline hyperthyroidism is not known, possible contributing factors include deficiencies or excesses of certain compounds in the diet and chronic exposure to thyroid-disrupting chemicals in food or the environment. Thyroid hormones affect nearly all of the organs in the body; therefore, thyroid disease often causes secondary problems.
Sources: Policygenius.
(Video) Lucky Them! These States Lifted Up Most Covid-19 Restrictions After Achieving Vaccination Milestones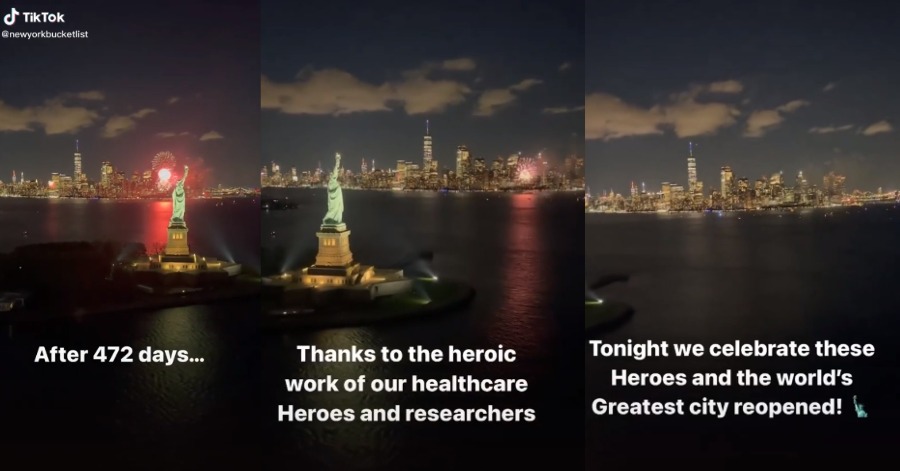 California and also New York are the two states that imposed strict COVID-19 measures throughout the pandemic and also were among the hardest hit have recently lifted most restrictions on the 15th of June to much fanfare. They had lifted virtually all coronavirus restrictions on businesses and social gatherings as both states hit milestones in vaccinating their residents.
Most states have lifted all or most of their COVID-19 restrictions, with remaining measures typically involving mask use for unvaccinated residents. Among those states that haven't yet, Washington is set to lift all restrictions by the 30th of June and Maryland and Michigan by the 1st of July. New Mexico is set to end restrictions by the 1st of July.
@newyorkbucketlistNew York has lifted all COVID restrictions! Thank you to all of our heroes ❤️ Shot on a @flynyon 🚁 tonight by Bucket Listers
In New York, where 70 percent of adults have received at least one dose of the vaccine, the order from Governor Andrew Cuomo means that restaurants will no longer be forced to space tables 6 feet apart, movie theatres will be allowed to pack their auditoriums without spacing seats apart and entrance to commercial buildings would not require a temperature check.
In California, the most populous state and the first to implement a stay-at-home order, that meant the end of a county-level, color-coded system that guided capacity limits and other mitigation measures. Venues, restaurants, and bars can now operate at 100% capacity, indoors and out.
Even with the restrictions lifted, California and New York residents should still expect to see some signs of pandemic life. Both states will still abide by mask guidance from the Centers for Disease Control and Prevention, which has advised that unvaccinated people should wear masks indoors and maintain social distancing.
Sources: New York Times, TikTok New York Bucket List.
(Video) KKM Now Dabbles In TikTok To Share Health Info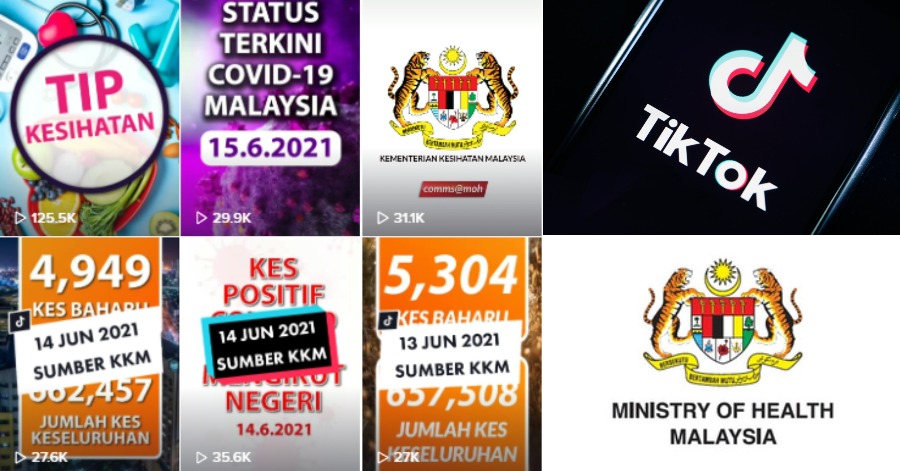 TikTok is undeniably one of the most used social media platforms by many people in this whole wide world nowadays. This is because this particular well-known platform is so user-friendly and also any news easily goes viral for everyone. Recently, the Ministry of Health Malaysia (KKM) also has decided to dabble in using TikTok for beneficial purposes.
Other than Facebook and also Instagram, the Ministry of Health Malaysia has set up its own TikTok account. In the TikTok social media platform, the Ministry of Health Malaysia has shared a lot of information about health with all of its followers. The platform also shares the latest developments on COVID-19 here in Malaysia.
A lot of netizens online supported and praised this amazing effort that was done by the Ministry of Health Malaysia. Hopefully, with this particular effort, many people all over Malaysia could get the correct information on health and also the current news regarding the COVID-19 situation.
Sources: TikTok Ministry of Health Malaysia.
Parents Seek Help For 11-Month-Old Baby With Heart Disease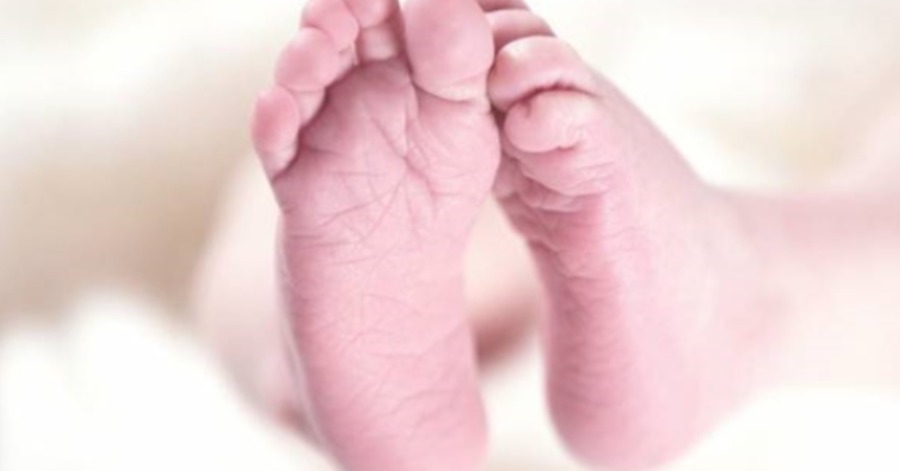 IPOH, June 15  — It has been a struggle for survival for a married couple here, who currently has no source of income due to the implementation of the Movement Control Order (MCO).
Julia Mohd Ali, 34, who suffers from spinal cord disease, said she used to work as a security guard, but was forced to quit her job in last March as her health deteriorated.
The mother of five said life gets hard for her family after her husband Mohamad Syamrezlan Misak, 22, a contract labourer, could not go to work due to the implementation of the Enhanced Movement Control Order (EMCO) in Manjoi, from June 6 to 19.
To make matters worse for the couple, they have to take care of their two children who have health conditions and require help as well as treatment.
"I have four children from my previous marriage. Three of them live with my ex-husband, while my eldest son Nor Aiman ​​Fitri, 16, who has Dyslexia and learning disabilities is currently under my care," she said when met by Bernama at his rented house in Kampung Tengku Hussein, Manjoi.
Julia said her child from the current marriage, Raisha Aleeya, 11 months, was diagnosed with clogged arteries three months ago.
"Every six weeks, I have to take my baby who also suffers from epilepsy to the Raja Permaisuri Bainun Hospital for examination. She is also scheduled to undergo a Magnetic Resonance Imaging (MRI) scan this August," she said.
Despite the hardship, Julia said she was very grateful for the concern demonstrated by a non-governmental organisation which has agreed to help her in paying the house rental which costs her RM300 a month for three months.
Meanwhile, Kinta district Social Welfare officer Shamsudin Osman said the Social Welfare Department (JKM) would look at the suitable assistance that could be channelled to the family.
"We will visit them to provide the food box aid. We will provide the necessary assistance to the family accoding to their needs," he said when contacted by Bernama.
Sources: BERNAMA