India Records 211,298 New COVID-19 Cases, 3,847 Deaths In Last 24 Hours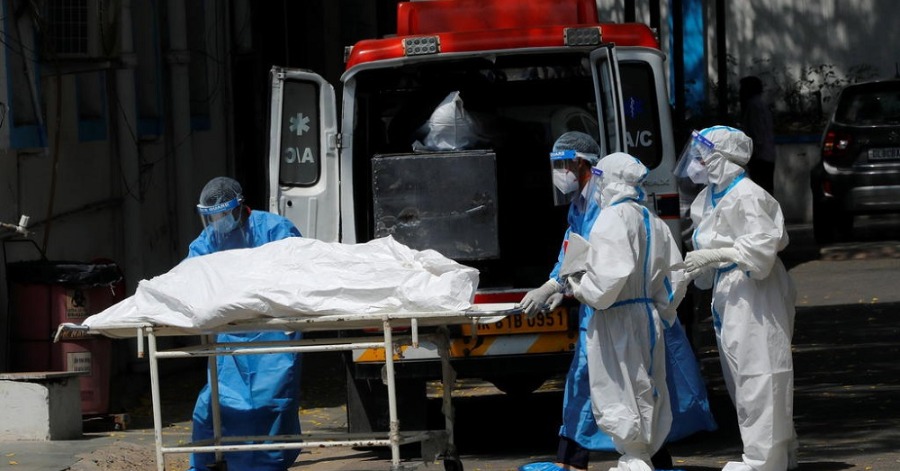 MOSCOW, May 27 — India has confirmed 211,298 new COVID-19 cases over the last 24 hours, with the total number of those infected having reached 27,369,093 the country's Ministry of Health and Family Welfare said on Thursday, reported Sputnik.
The death toll from the disease has reached 315,235 people, with 3,847 new fatalities being recorded in a span of 24 hours.
A day earlier, the country confirmed 208,921 new coronavirus cases, with 4,157 fatalities.
India comes second in terms of the number of confirmed COVID-19 cases, following the United States with more than 33.19 million patients.
The World Health Organisation declared the COVID-19 outbreak a pandemic on March 11, 2020. To date, more than 168.19 million people have been infected with the coronavirus worldwide, with over 3.49 million fatalities, according to Johns Hopkins University.
Sources: BERNAMA
Musty Smell In Your House! Use These 5 Simple Ways To Get Rid Of It!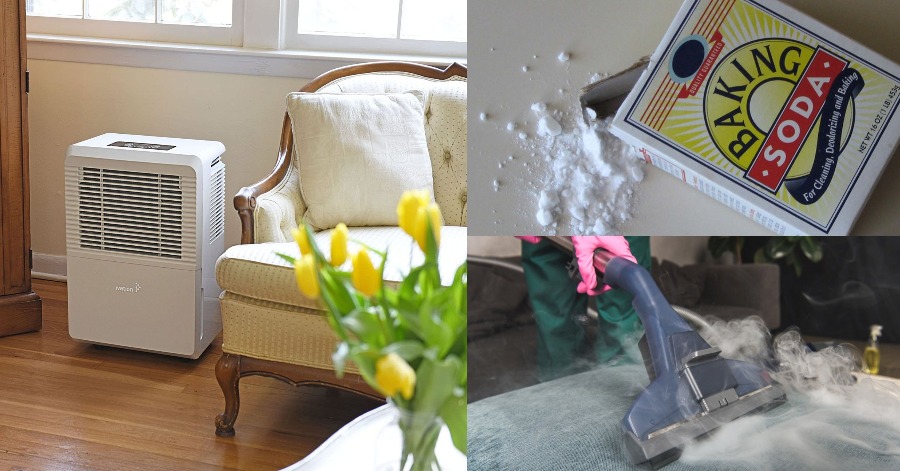 There are many possible reasons why an unpleasant and musty smell lingers in your house. Some smells signal a possible danger, like mold growth or decomposition, which often requires professional cleanup. Others, however, are not that serious. It is very important as an house owner to get rid of that smell so that it would not bother anyone.
Having a dusty smell in the house could be very discomforting for the owner and also for all the guests that wanted to visit their house. Old musty smell are some of the most difficult odors to remove from your home. Luckily, there are actually some simple ways that can be done to get rid of the musty smell in house. Here are 5 simple ways of it.
1) Open Doors And Windows
Get some fresh air circulating in your space. Take 5-10 minutes to completely air out your space. The air outside is a lot cleaner than the air inside your home. If your home is really smelling musty, give it some fresh air. Do this regularly to prevent the musty smell from coming back.
2) Use A Dehumidifier
High humidity levels can make a house smell musty. Install a dehumidifier and keep the humidity level at 50%. This can keep the air nice and dry, and hopefully prevent any mold from growing in your space. Make sure the humidity level is never over 60% because that is when mildew and mold can start to thrive.
3) Run Ceiling Fan
Circulating air can help get rid of musty smells. Sometimes musty smells coming from the air being too humid and still. Turn on your ceiling fan to dry out the air and get rid of the smell. If you don't have a ceiling fan, keep a box fan running where the smell is particularly strong, or keep a few throughout your home. These can ventilate your space just as well.
4) Absorb Odor With Baking Soda
Pour baking soda into bowls and place them throughout your home. Baking soda can deodorize your home due to its ability to absorb the smell. If you don't have any baking soda on hand, kitty litter can double as an odor eliminator. Pour kitty litter into bowls and keep them throughout your home like you would baking soda. Charcoal briquettes are another option to absorb odors. Place them in trays throughout your home or set them on a shelf or table to get rid of any musty smell.
5) Steam Upholstery And Carpeting
Your furniture and carpet may be to blame for the musty smell. Rent a steam cleaner to clean your upholstered furniture like couches and chairs. Hire a professional if you're not comfortable cleaning the furniture yourself. Carpet can also keep your house smelling musty. Steam clean your carpets or hire a professional carpet cleaner if your carpet is in need of some cleaning.
Sources: WikiHow.
(Video) Important To Know! The Differences of N95, KN95 And KF94 Face Masks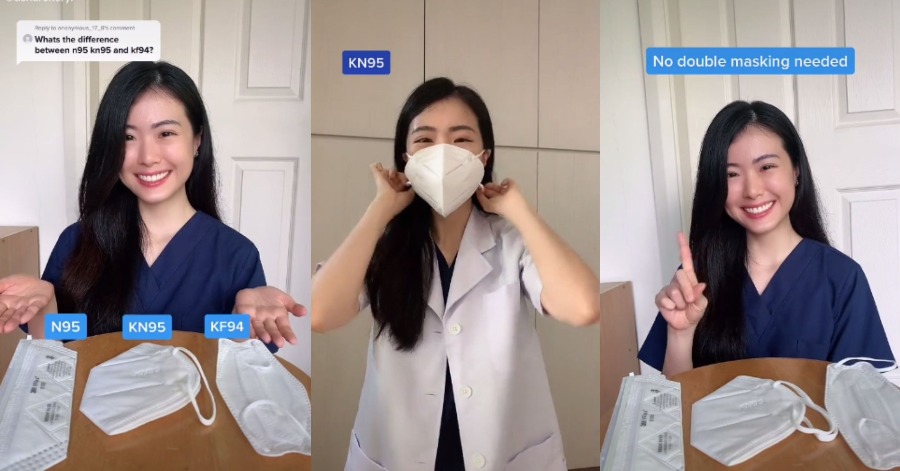 Recently, there have been more and more type of face masks got introduced to help protect the mankind in all over the world from the different kind of variants of COVID-19 that definitely is getting stronger and stronger by day. All of these face masks got their own advantages that could help avoid the dangerous COVID-19 from infecting human.
There are 3 types of recommended face masks nowadays to be worn in the public. The 3 face masks are the N95 face mask, the KN95 face mask and also the KF94 face mask. For those who might not know about them, there indeed are actually some differences between the 3 face masks. Even though there are slight differences, they all can be used.
N95 Face Mask
Not oil resistant.
95% filtration efficiency.
Rubber headband loop for tighter fit.
Recommended for healthcare workers.
KN95 Face Mask
This is the Chinese standard face mask.
95% filtration efficiency.
With ear loop design.
Easy to wear.
KF94 Face Mask
This is the Korean Filter.
94% filtration efficiency.
With ear loop design.
More customizable fit.
Sources: TikTok AskDrCheryl.
Food Review: COVID-19 Variant Getting Stronger, Try These 5 Foods To Boost Immune System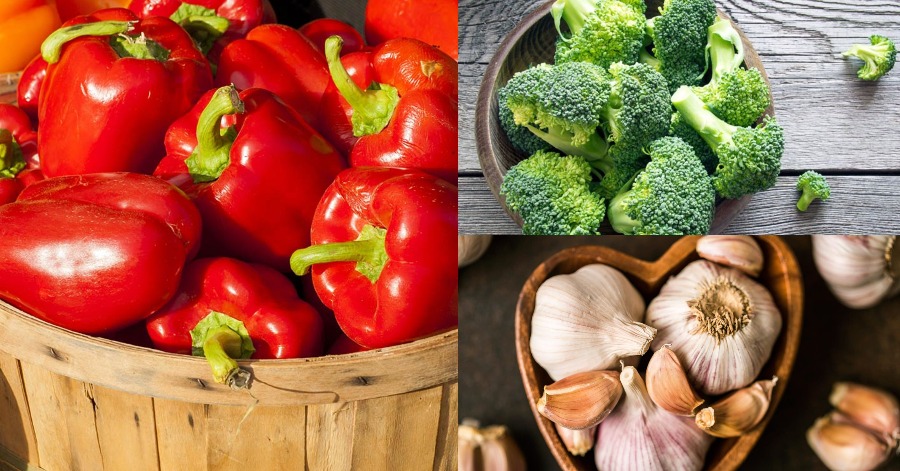 COVID-19 cases continue to rise, taking daily precautions such as washing your hands, social distancing, exercising, and getting enough sleep is key to lowering the risk of infection. COVID-19 was declared a global pandemic by the World Health Organization. Maintaining a healthy diet to help boost your immune system may also give you an edge.
Individuals with certain pre-existing illnesses like diabetes, hypertension, cardiovascular disease, and respiratory issues are at a higher risk of having COVID-19 complications, it also aggravates with age as the general immunity reduces as you get older. It is important for your immune system to stay in tip-top shape. Try these 5 foods.
1) Yogurt
Yogurt is a great source of probiotics, which are good bacteria that can help promote a healthy gut and immune system. Recent studies have also found probiotics to be effective for fighting the common cold and influenza-like respiratory infections. Sarin recommends choosing plain yogurt rather than anything too flavored or sweetened and topping it with fruit and honey.  Those on a dairy-free diet can still benefit from almond milk and coconut milk yogurt options.
2) Broccoli
Broccoli is also rich in vitamin C. Just half a cup contains 43% of your daily value of vitamin C. Broccoli is packed with phytochemicals and antioxidants that support our immune system. It also contains vitamin E, an antioxidant that can help fight off bacteria and viruses. To get the most out of this powerhouse vegetable, eat it raw or just slightly cooked.
3) Garlic
Not only is garlic full of flavor, but it's packed with health benefits such as lowering blood pressure and reducing the risk of heart disease. Garlic's immunity-boosting abilities come from its heavy concentration of sulfur-containing compounds, which can help fight off some infections. Garlic has been shown in the past to help ward off the common cold. It is an easy vegetable to work into your diet. You can add to it anything from pasta sauce and salad dressings to soups and stir-fry dishes.
4) Red Bell Peppers
Red bell peppers reign supreme when it comes to fruits and vegetables high in vitamin C. One cup of chopped red bell peppers contains about 211% of your daily value of vitamin C. That is about twice more than an orange has. Vitamin C contributes to immune defense by supporting a variety of cell functions and can lower the risk of respiratory infections. It can also help the growth and repair of tissues in your body. Daily intake of vitamin C is essential for good health because our bodies do not produce it naturally.
5) Mushrooms
While sun exposure is the best source of vitamin D, it can also be provided by some foods, including mushrooms. Mushrooms as a vitamin D source found that the 'sunshine vitamin' can help enhance the absorption of calcium, which is good for bone health and may also protect against some cancers and respiratory diseases. Mushrooms are great as a side dish or appetizer.
Sources: healthline.