'Only Time Will Tell' – Muhammad Fadhil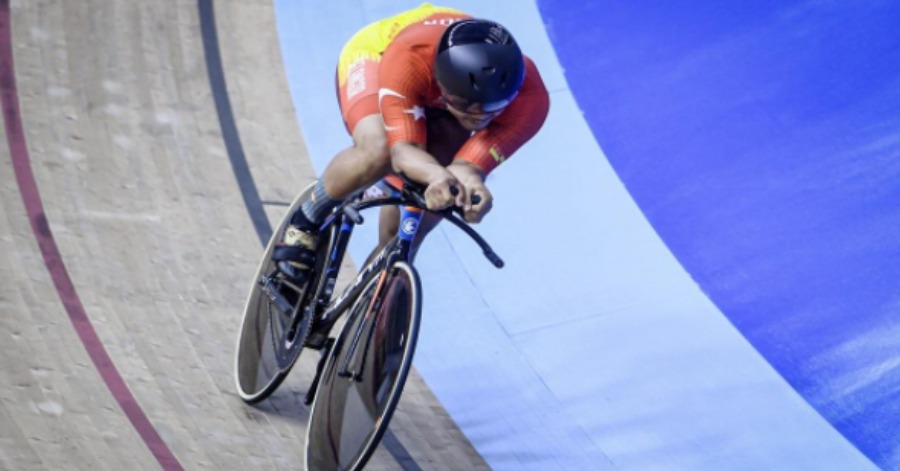 KUALA LUMPUR, May 17 — "Only time will tell," replied national track cyclist Muhammad Fadhil Mohd Zonis, when asked if he would be able to one day take up the mantle from national cycling champion, Mohd Azizulhasni Awang.
However, the 24-year-old who recently won the gold in the keirin and silver in the 1km time trial event at the International Cycling Union (UCI) Track Cycling Nations Cup in Hong Kong, said he would not think of the matter too much, and instead focus on improving his performance.
"Everyone has their own advantages, and Mohd Azizulhasni has been my idol as well. I am just focusing on the process to become a more mature rider," he said when contacted by Bernama today.
He said a message from Mohd Azizulhasni telling him to give 100 per cent commitment and stay focused prior to the race in Hong Kong also inspired him to do well at the competition.
On Saturday (May 15) Muhammad Fadhil rocked the Hong Kong Velodrome with a time of 10.298s to emerge as keirin champion, edging out two Japanese riders, namely 2020 World Championship silver medalist and four-time Asian Champion Yuta Wakimoto as well as 2019 World Championship silver medalist Yudai Nitta, who respectively won silver and bronze.
A day earlier, the Sime Darby Foundation rider, who is also the national and Asian record holder in the 1km time trial, won the silver medal in the event.
He clocked in with a time of 1 minute 1.772s, 0.998s behind German gold medalist Felix Grob, while Spanish rider Juan Peralta took home the bronze.
Mohd Azizulhasni, who is known as the 'The Pocket Rocketman' in a post on Instagram said he believed that Muhammad Fadhil and Anis Amira Rosidi – who won bronze in the women's 500m time trial last Saturday – have the potential to go further, besides having the discipline, dedication and humility to carve out successful careers for themselves.
Meanwhile, Muhammad Fadhil said winning two medals in Hong Kong had never crossed his mind after the long hiatus from competitive action, and his original mission was just to gain enough experience in the tournament.
He also dreams of making his first appearance at the Olympics in Paris, France in 2024, after missing out on the Games in Tokyo, which is scheduled to take place July 23-Aug 8.
Sources: BERNAMA
Cristiano Ronaldo Gesture Causes Coca-Cola To Loss A Total of $4 Billion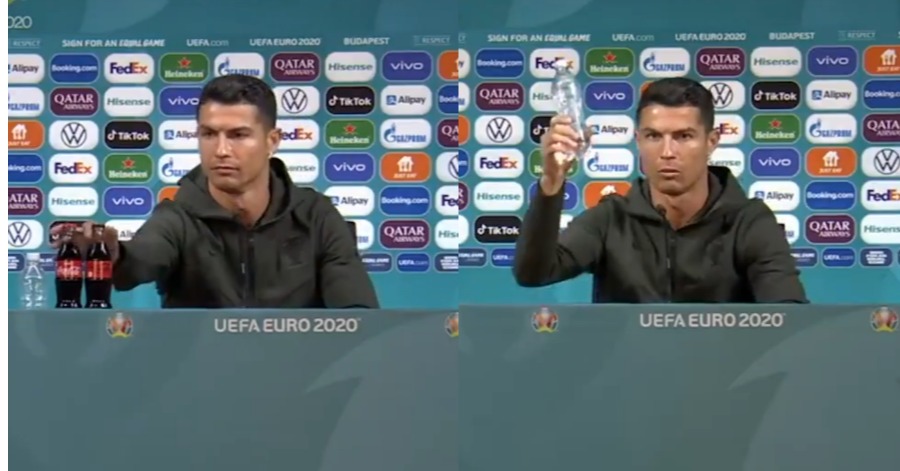 Cristiano Ronaldo caused Coca-Cola's market value to suffering a $ 4 billion loss after his actions at a press conference yesterday. The Portuguese footballer, who scored two goals late in the game in a 3-0 win over Hungary today, advised people to drink plain water when confronted by the media yesterday.
During the press conference, the Juventus striker set aside two bottles of Coke on his desk at a press conference ahead of the meeting with Hungary.
Coca-Cola's share price reportedly plummeted from $ 56.10 to $ 55.22
Coca-Cola has issued a statement in response to Ronaldo's actions when stating 'everyone is entitled to their drink preferences' and that everyone has different 'tastes and needs'.
A spokesman for the drink said: "Players are offered water, alongside Coca-Cola and Coca-Cola Zero Sugar, on arrival at our press conferences."
The 36 -year -old is indeed on a strict diet and is known to avoid consuming too much sugar to maintain his physique as he gets older. To help maintain his incredible physique, Ronaldo will eat up to six clean meals a day.
Sources: The Athletic
2022 World Cup/2023 Asian Cup Qualifiers Standings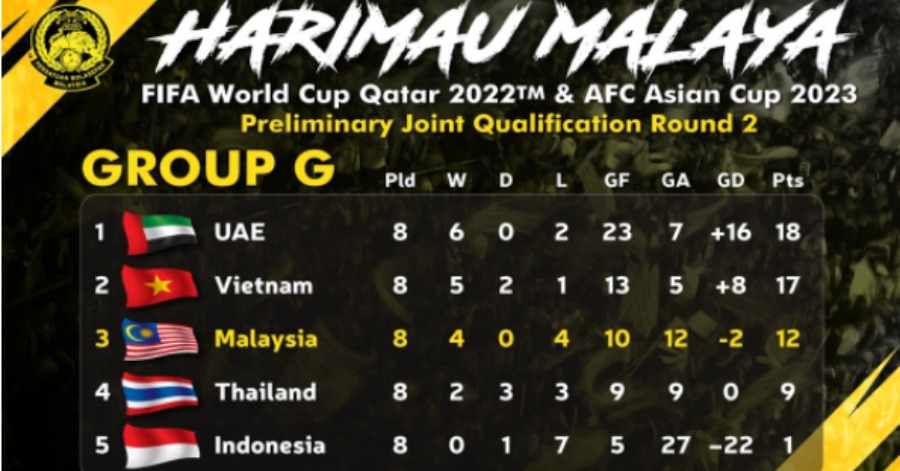 KUALA LUMPUR, June 16  — Following is the final Group G standings of the 2022 World Cup/2023 Asian Cup Joint Qualifiers after today's matches.
Group G
| | | | | | | | |
| --- | --- | --- | --- | --- | --- | --- | --- |
| | P | W | D | L | F | A | Pts |
| UAE | 8 | 6 | 0 | 2 | 23 | 7 | 18 |
| Vietnam | 8 | 5 | 2 | 1 | 13 | 5 | 17 |
| MALAYSIA | 8 | 4 | 0 | 4 | 10 | 12 | 12 |
| Thailand | 8 | 2 | 3 | 3 | 9 | 9 | 9 |
| Indonesia | 8 | 0 | 1 | 7 | 5 | 27 | 1 |
Sources: BERNAMA
Uganda Gets First Woman Prime Minister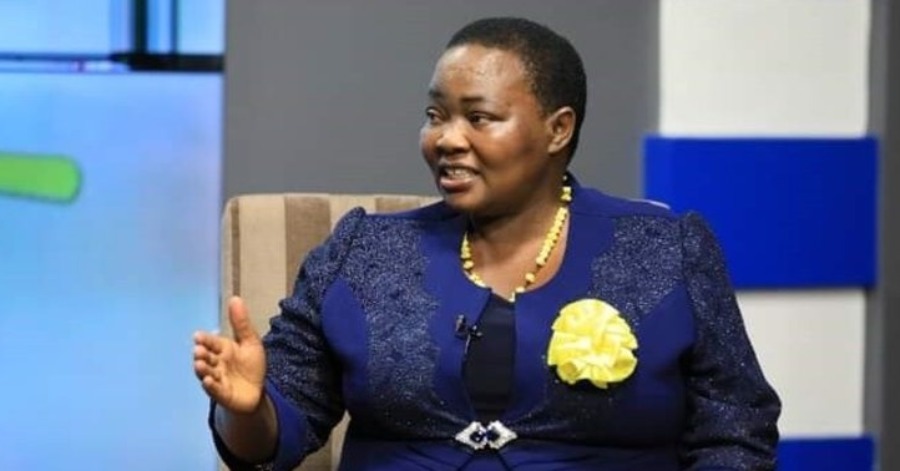 KAMPALA, June 15 — Uganda on Monday named the country's first woman prime minister, reported Anadolu Agency.
Robinah Nabbanja, 52, has been officially approved by parliament to work as prime minister for the next five years.
Nabbanja was appointed by President Yoweri Museveni.
In her acceptance speech, Nabbanja said: "I thank God for what he has done for me. I thank fellow members of Parliament (MPs) for accepting me to become an MP without even debating on me."
She vowed to ensure that all ministers and members of parliament attend parliament sessions.
She also urged the public to adopt measures against COVID-19 as she wants to work with healthy people.