Swapped Accidentally At Birth, Two Women Discover The Truth After 38 Years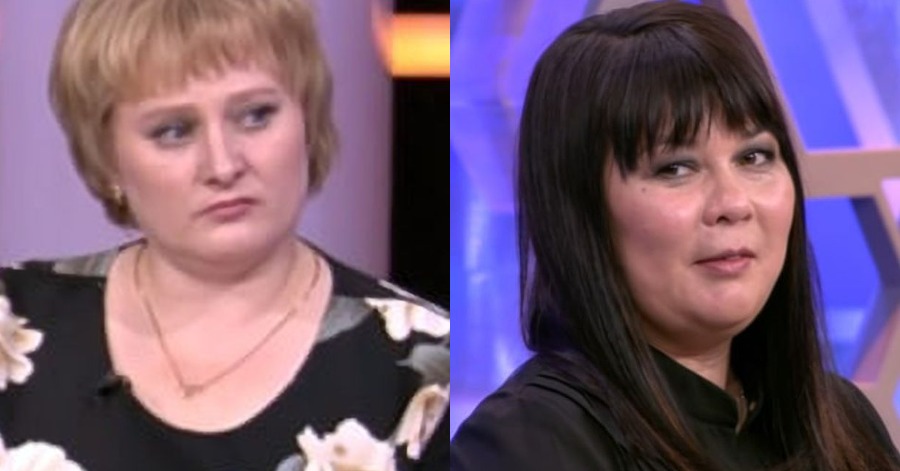 Two women who swapped accidentally at birth finally discovered the truth about themselves after 38 years. The family of Gulsina Baimurzina and Alyona Baulina have long suspected that something might not be right when the two of them look too different from other family members.
Gulsina's hair color is blonde and has fair skin as opposed to her family's dark hair color.
Likewise, Alyona has black hair, which is so prominent compared to her blonde family members.
"Gulsina was fair from birth, and I am dark. We saw that she was not like us, but did not attach any importance to it," said Gulsina's sister, Grunas.
"But rumors were creeping that a fair one was growing here, and a dark one in another village. My mother did not want to believe it, because she always considered Gulsina her daughter," she added.
Finally, after decades, DNA tests showed the two women were accidentally given to different parents when they were babies.
The two women were born at Kizil Hospital, in Kizilskoye in Russia, in 1983.
It is unclear how the ID tags placed on them at birth became detachable and staff put them back on the wrong baby.
However, no staff working in the maternity ward at the time was alive to answer any of the questions, and the cause of the incident remains a mystery.
Still, the two are seeking damages for the incident, and local media reported that those involved in the same case received compensation of up to about £ 15,000.
Gulsina works as a school caretaker while Alyona is a successful businesswoman. The woman's family is said to try to make the best out of the strange situation and try their best to stay in touch.
Alla Vasilyeva, manager of Kizil Hospital has issued an official apology to the two families.
Source: Daily Star
(Video) Called 'emart24′, One Of Korea's Famous Convenience Stores Is Now In Malaysia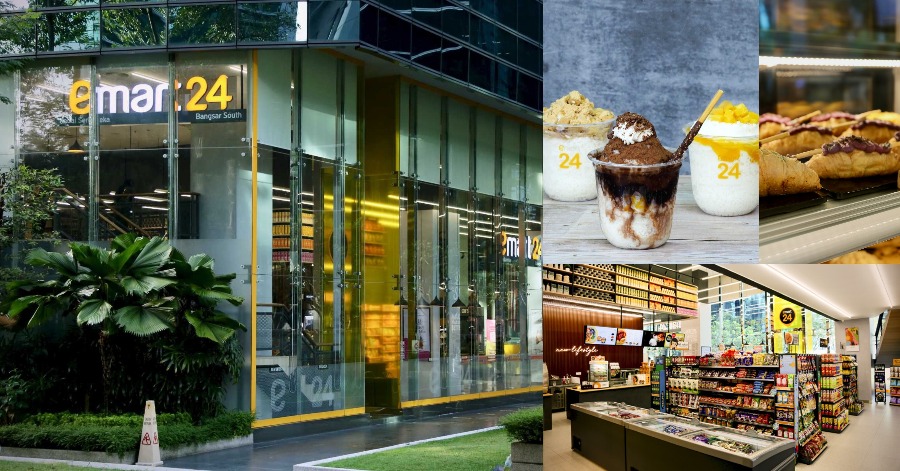 Recently, there has been particularly great news circling all over social media platforms that have made many netizens so excited. It is actually about one of South Korea's fastest-growing convenience store that is called 'emart24′. According to the news, it has officially opened specifically in Bangsar South. Malaysians are so excited because now there are going to be more store which they can enjoy various Korean's goodies.
There would be so many Korean products that are going to be sold there such as Korean street food, exclusive Korean snacks, and also Korean beauty products. Korean street food that all the Malaysians are always looking for such as delicious 'eomuk' which is a fish cake, sausage, 'cupbap' which is cup rice, fried chicken, pau, and also bingsu.
View this post on Instagram

According to the post that stated, "We're more than just your typical convenience store. Get a variety of Korean products from hot food to cosmetics. All under one roof". The statement itself would surely make all the Malaysians become so excited to have a visit to Korea's convenience store.
emart24 also has mentioned that the Bangsar South's branch is actually the first of 300 targeted to be launched in the country over the next five years with each Reserve Store having its own distinctive characters. For example, their Reserve Store in Bangsar South boasts innovations that are aimed at enhancing the customer experience with a larger space, customized interiors, and a distinct character that sets it apart from other future Reserve Stores so the customer experience is unique every time.
Sources: Instagram emart24.
Mothers-Teachers Collaboration Makes PdPR A Success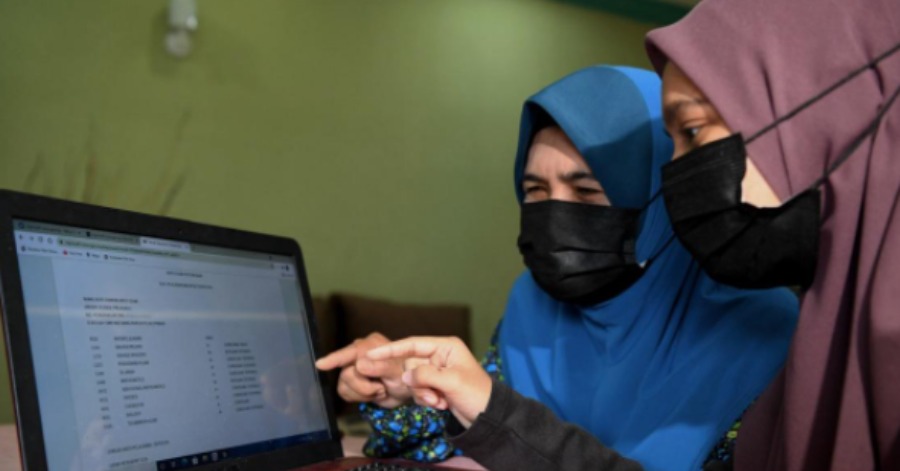 KINABATANGAN, June 25  — The implementation of home-based teaching and learning (PdPR) requires full commitment from teachers and students, but the role of parents is also important in ensuring its effectiveness.
Teachers at a school in the interior of Sabah are aware of mothers' influence in the success of PdPR, especially in areas where it is difficult to conduct online learning.
A teacher, Najme Nasir, said mothers of pupils of Sekolah Kebangsaan (SK) Sungai Lokan, had given a strong commitment to making PdPR a success since last year.
"The one who gives a lot of cooperation is the mother at home, the one who helps the students a lot is the mother, the one who keeps nagging kids about their homework is the mother.
"For that, we really appreciate the role of mothers in helping their children and also helping us teachers implement PdPR," he told Bernama when contacted.
Najme said the commitment of the mothers made it easier for teachers to monitor the progress of students at home as some areas in Kampung Sungai Lokan did not have good internet access due to the hilly terrain.
The school's teachers and headmaster, Masnah Apong, always looking for ideas to encourage students to be interested in learning, he said.
Among them is using their own money to buy school supplies, wrapped them before delivering them to 62 school children at their homes.
"There is no denying that the performance of students in the interior is different from that in the city, let alone when PdPR was launched following the pandemic.
"For us, we want the students here not to be left behind in their studies," he said.
Sources: BERNAMA
Shop Review: 'Aqmarithm', The Online Shop That Sells Affordable And Trendy Accessories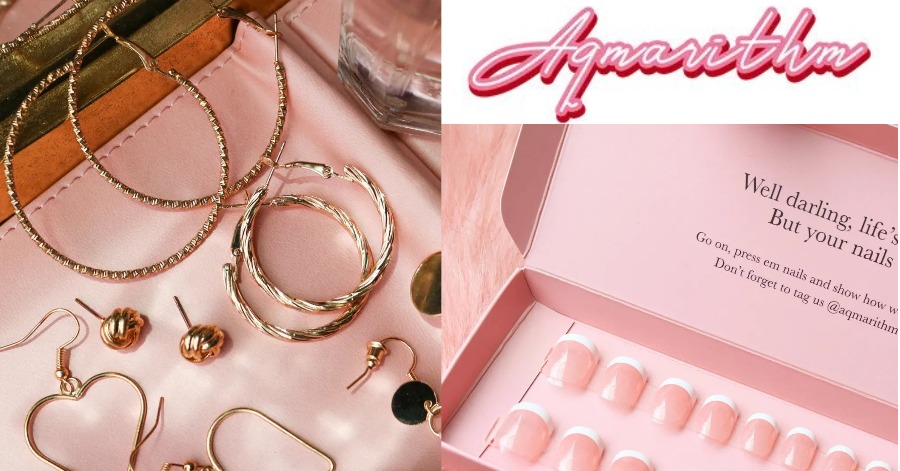 With the help of social media, millennials are taking the risk to start their own online business. With that being said, shopping is now easier as all you have to do is scroll through your gadget and add it to your cart. The selection of items we can get online is also huge. Even groceries are delivered to your doorstep nowadays! Other than helping the small business owner, shopping online can also be some sort of therapy for certain people.
Today, we are going through an Instagram shop account, Aqmarithm. This pink theme online shop offers a broad choice of accessories such as necklaces, bracelets, earrings, and even fake nails!
The owner of this shop, Aqmar Ismail shared on the website that she started the business with zero capital. Her first sale was through pre-order since she did not have any budget in the beginning.
She said that with taking pre-order, she did not need to worry about keeping any stock nor the risk of the items going to waste if no one were to buy it from her shop. However, the process was quite slow. After she managed to get the attention of teenagers on social media, her business has been growing ever since.
As of now, Aqmarithm on Instagram has reached up to 36.6k followers and they even have their own official website!
Buying accessories from Aqmarithm is made easy with the website where you can just add them to your cart and check out. Not only that they provide high-quality accessories, but all of their items also start from RM8 only. To purchase their items, you can go through their website or Instagram account.
Sources: Instagram @aqmarithm, Aqmarithm