(Video) 5 Recommended Moisturizers To Get From Your Nearest Drugstore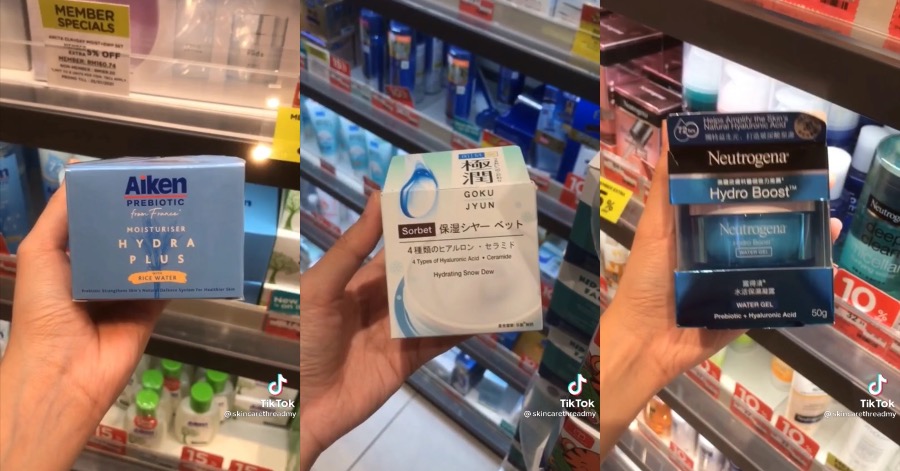 Moisturizer is a crucial step in your skincare routine. It is to keep your skin hydrated and away from blemishes, dullness, dryness, and more. A good moisturizer will lock in moisture on your skin and moisturizing your skin regularly, it will make your skin looks brighter and younger.
A girl posted a video of recommended moisturizers for oily or combination and acne-prone skin that can be bought from the drugstore and it was really helpful because skincare products from the drugstore are mostly affordable and the products mentioned are the ones with good reviews and high ratings.
These are five moisturizers that you can get from your nearest drugstore:
1) Neutrogena Hydro Boost Water Gel
Rating: 4.3/5
Price: RM66.90
It is formulated with Patented Superior Technology with 5% Prebiotic Kiwi yeast extract that will hydrates skin up to 72 hours. This moisturizer will also stimulate the skin to produce its own hyaluronic acid.
2) Aiken Prebiotic Hydra Plus Moisturizer
Rating: 4.9/5
Price: RM29.90
It is infused with Prebiotic from France and Rice Water from Korea that will soothe skin by 96.9% and keep your skin moisturized for up to 24 hours.
3) Hada Labo Hydrating Snow Dew
Rating: 4.9/5
Price: RM73.20
It contains ceramide that can strengthen the skin barrier and four types of hyaluronic acid for perfectly moisturized skin.
4) Bio Essence Water Gel
Rating: 4/5
Price: RM57.90
This moisturizer helps skin to repair, replenish and renew itself. It also enhances the intake of oxygen to let the skin breathe making it active and energized.
5) Safi Acne Solutions Soothing Gel Moisturizer
Rating: 4.9/5
Price: RM26.00
It has a non-oily formula that is lightweight and water-based. It is also pH balanced and absorbs quickly which is suitable for oily skin types. The main ingredients are AHA, BHA, and Neem.
Sources: TikTok
Parents Seek Help For 11-Month-Old Baby With Heart Disease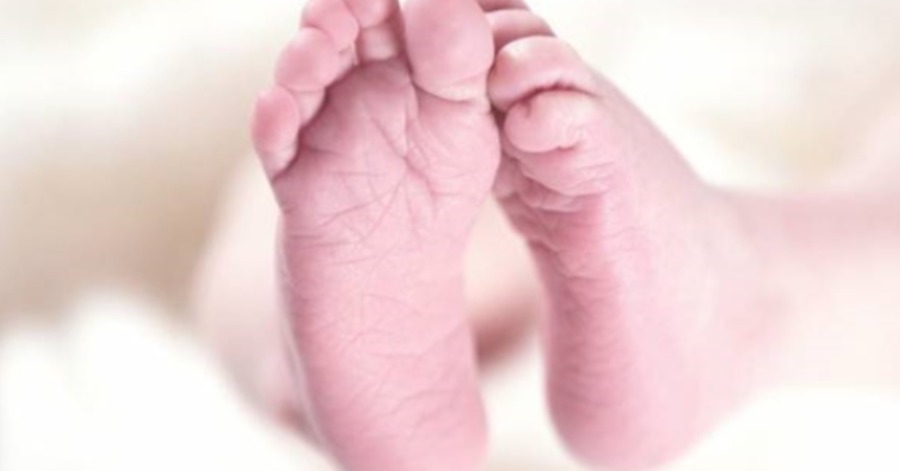 IPOH, June 15  — It has been a struggle for survival for a married couple here, who currently has no source of income due to the implementation of the Movement Control Order (MCO).
Julia Mohd Ali, 34, who suffers from spinal cord disease, said she used to work as a security guard, but was forced to quit her job in last March as her health deteriorated.
The mother of five said life gets hard for her family after her husband Mohamad Syamrezlan Misak, 22, a contract labourer, could not go to work due to the implementation of the Enhanced Movement Control Order (EMCO) in Manjoi, from June 6 to 19.
To make matters worse for the couple, they have to take care of their two children who have health conditions and require help as well as treatment.
"I have four children from my previous marriage. Three of them live with my ex-husband, while my eldest son Nor Aiman ​​Fitri, 16, who has Dyslexia and learning disabilities is currently under my care," she said when met by Bernama at his rented house in Kampung Tengku Hussein, Manjoi.
Julia said her child from the current marriage, Raisha Aleeya, 11 months, was diagnosed with clogged arteries three months ago.
"Every six weeks, I have to take my baby who also suffers from epilepsy to the Raja Permaisuri Bainun Hospital for examination. She is also scheduled to undergo a Magnetic Resonance Imaging (MRI) scan this August," she said.
Despite the hardship, Julia said she was very grateful for the concern demonstrated by a non-governmental organisation which has agreed to help her in paying the house rental which costs her RM300 a month for three months.
Meanwhile, Kinta district Social Welfare officer Shamsudin Osman said the Social Welfare Department (JKM) would look at the suitable assistance that could be channelled to the family.
"We will visit them to provide the food box aid. We will provide the necessary assistance to the family accoding to their needs," he said when contacted by Bernama.
Sources: BERNAMA
Besides Christian Eriksen, These Are 5 Other Footballers Who Have Collapsed On The Field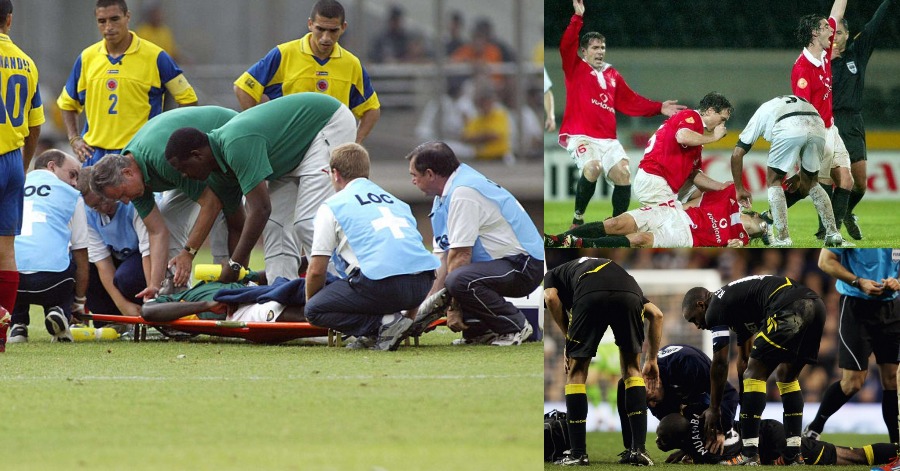 Recently, the sports world has been bearing shocking news when an unconscious Christian Eriksen received CPR on the turf of Parken Stadium. The incident in which his teammates attempting to form a protective ring to keep his motionless body out of sight really makes everyone worried. It really made everyone worries as seasoned football fans have seen this in the past and the outcome has almost never been nice.
Luckily, the condition of Christian Eriksen is now stabilized. He is under the best possible medical care and most importantly, alive. Other than this particular incident, there are also some other footballers who have collapsed on the field. These are 5 of the most remembered incident that has ever happened before.
1) Fabrice Muamba
The Bolton Wanderers midfielder collapsed on the pitch in an FA Cup match in 2012 due to a cardiac arrest and was technically "dead" for 78 minutes before he was revived. The former England under-21 midfielder had to retire soon after at the age of 24.
2) Marc-Vivien Foe
The Cameroon midfielder collapsed during a Confederations Cup match in 2003. Medical staff attempted to resuscitate the 28-year-old on the pitch before taking him off on a stretcher. However, they failed in their attempts to restart his heart and he was pronounced dead.
3) Cheick Tiote
Four months after leaving Newcastle United, the midfielder fainted during a training session with Chinese club Beijing Enterprises. The 30-year-old Ivorian died in hospital.
4) Bafetimbi Gomis
The French striker has collapsed several times on the pitch due to a medical condition that causes him to faint. He has collapsed playing for Swansea City, Galatasaray, and Al-Hilal.
5) Miklos Feher
The Hungary striker was playing for Portuguese side Benfica against Vitoria Guimaraes in January 2004 when he keeled over in pain before falling backward onto the pitch after a heart attack. Medics attempted to resuscitate the unconscious 24-year-old before he was taken off on a stretcher and rushed to the hospital. Doctors tried to revive him for nearly 90 minutes before he was pronounced dead.
Sources: The Straits Times.
1,357,966 Individuals Fully Vaccinated As of Yesterday – Dr Adham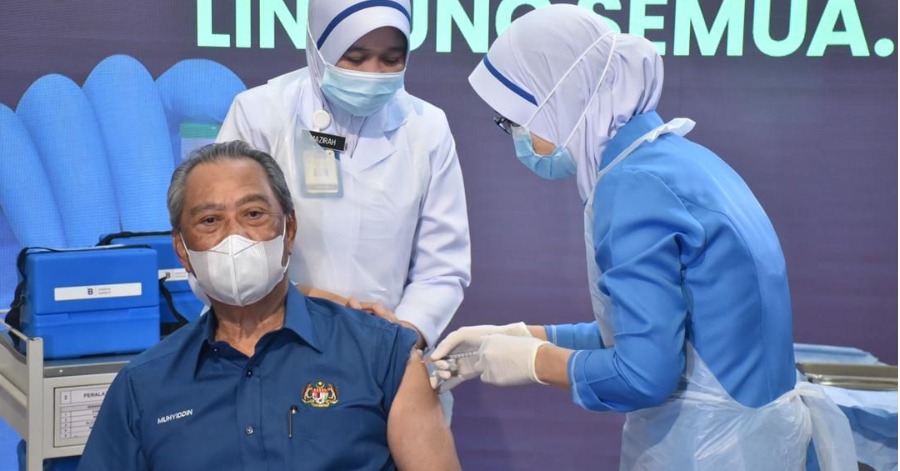 KUALA LUMPUR, June 14 — A total of 1,357,966 individuals have completed the two-dose vaccination under the National COVID-19 Immunisation Programme as of yesterday, said Health Minister Datuk Seri Dr Adham Baba.
Dr Adham in a Twitter posting said, 3,132,304 individuals received the first dose, bringing the number of doses administered in Malaysia so far to 4,490,270.
The five states with the highest number of two-dose vaccinations are Selangor with 174,302 doses followed by Sarawak (149,227); Perak (131,350); Johor (130,202); and Kuala Lumpur (122,810).
As of yesterday, 56.80 per cent or 13,789,736 individuals have registered for the vaccination with Selangor leading the sign-up for jabs at 3,508,098 people followed by Johor (1,720,532), Sarawak (1,320,513) and Kuala Lumpur (1,166,135).
Sources: BERNAMA