(Video) One of The Most Mysterious In Asia, This Is 'Taman Tenaga Bungalow'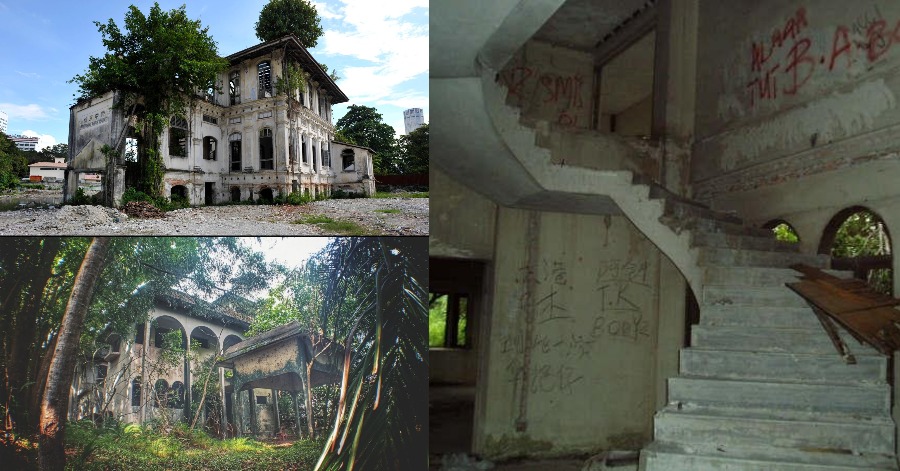 This particular place may look like an ordinary abandoned bungalow, but don't let that fool you. This is because the Taman Tenaga Bungalow will make your skin crawl. Located on top of a hill in Puchong, it was once owned by a wealthy Chinese businessman. He lived with his wife and two kids. The story goes that the man went bankrupt and was in deep trouble with loan sharks.
He and his family all committed suicide. The story differs from person to person. Some say they cut their throats, some say they hanged themselves, some say they were murdered by an unknown psycho killer that lives in the walls of the house. The family perished since then.
The house was left to ruins in fear of the souls that still live in the house. There were rumors that local 'bomohs' use the bungalow for dark magic practices, and what Hollywood ghost stories have taught us is that these places sure got a lot of 'hantu'. There were reports of lights turning on and off by themselves despite there being no power supply, and residents nearby swear that they've heard screams of children and sightings of shadowy figures roaming around the compound.
There are rumors of houses in Puchong being haunted but there are stories of realtors covering up facts like deaths that occurred in the house or the house being built on a grave from potential buyers. So these buyers sometimes end up buying houses that have had terrible things happen in them and they wouldn't have a clue. Potential buyers are warned to be wary of some of the houses in Puchong.
There were also sightings of 'pontianaks', and a photo taken by a group of friends purportedly showing the head of a smiling woman on top of a tree has been the hot topic on the internet for years. The house was left unmanaged because many did not dare to buy it. Because left too long, there is also a story to tell with it.
Sources: YouTube The Supernatural Group.
Do You Agree? These Are 4 Entertaining K-Pop Artists To Watch In Variety Shows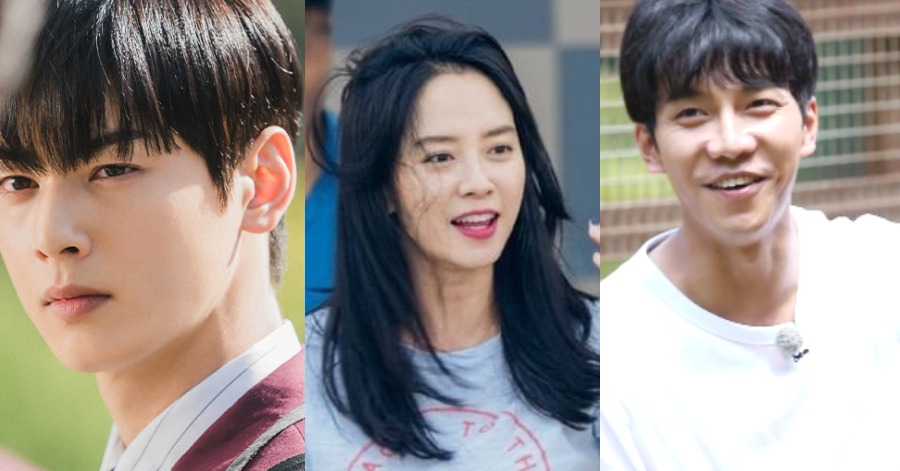 Fans of Korean dramas or Kpop cannot avoid watching Korean variety shows. There is certain addictive value in its humor and candidness of the cast. The mix of those will never fail in making us uncontrollably laugh in front of the television. But some of the casts are neither hosts, actors, or even comedians.
Here are FOUR actors who are amazing in Korean variety shows.
1. Lee Seung Gi
From singer to actor to show hosts, Lee Seung Gi is not just a man of high versatility. He joins various shows like KBS's 2 Days & 1 Night as well as co-hosting Strong Heart. Other shows include Master In the House and Busted! as his latest variety show projects.
He is known as the male sweetheart in the Korean entertainment industry. He has charm, playfulness and humour that goes along with his handsome face. Even if the shows are scripted, he doesn't shy away from showing a more realistic version of himself which is both relatable and will make you laugh out loud.
2. Song Ji Hyo
Her first drama Goong gained her instant popularity and flourishing roles as an actor. But Song Ji Hyo is not jsut a pretty face. After gaining long-term position in variety show Running Man, 'Mong' Ji Hyo becomes a household name. The Korean beauty is not afraid of going out barefaced especially with the constant beauty standards in the country. She is not afraid to show her candid tomboy-ish persona as well as her grit.
Despite being the only female member of the popular show, Ji Hyo gets along extremely well and having familial relationship with the rest of the cast members. Fans applauded her charm, fierceness that guarantees entertainment for the show. Other variety shows the actress participated in include Song Ji Hyo's Beauty View, Song Ji Hyo's Beautiful Life, and Pajama Friends.
3. Cha Eun Woo
This actor recently makes a name for himself in popular dramas like My ID Is Gangnam Beauty, Rookie Historian Goo Hae Ryung, and  True Beauty. But his handsome face makes it to shows like Law of the Jungle, Handsome Tigers, and Master In the House.
Opposite to his actor persona, Cha has charm and charisma in variety shows. His candid and cheerful personality earned him a rookie award at the 2020 SBS Entertainment Awards for Master in The House.
4. Lee Kwang Soo
This actor needs no introduction. Like Song Ji-hyo, Lee has been a long-term cast of Running Man until his recent departure from the show due to health problems. However, he will be forever iconic with his antics. His silliness and spontaneity are why in every variety show, he is the hysterical member.
He was in dramas like It's Okay, That's Love, Confession, and Inseparable Bros. He also took part in the Netflix variety show Busted! as a main member during the first and third seasons, as well as being a guest in season two.
Even if he's leaving Running Man, fans can still see him in other shows as well. And where there's Lee Kwang Soo, there will always be hysterical laughter.
Source: Soompi
(Video) Once Occupied By The Sultan of Johor, This Is The 'Istana Woodneuk'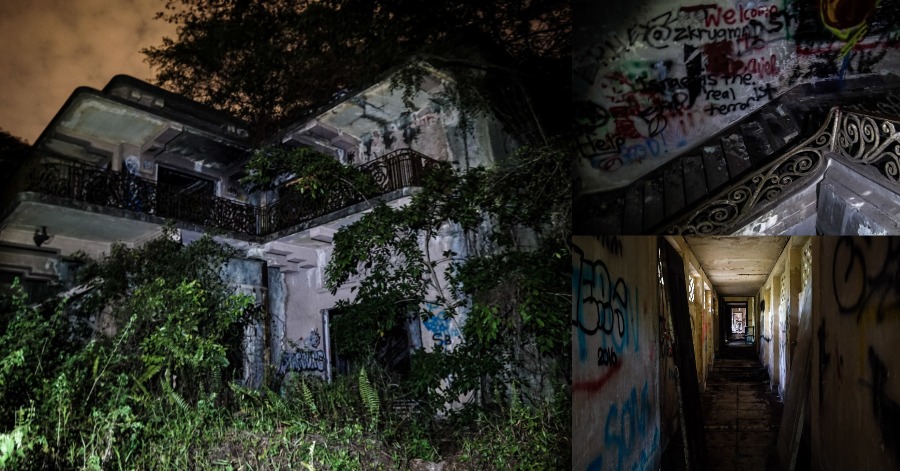 Istana Woodneuk is located in the deep woods of the Holland Road and Tyersall Road area in Singapore. It was once occupied by the Sultan of Johor, but now remains empty and covered in vegetation and decay. This historic mansion was built in the late 19th century by a wealthy sultan who wanted to gift the magnificent residence to his fourth wife. Years passed and this saw the mansion handed down to one of the sultan's sons. He performed extensive renovations on the property before gifting it to his Scottish-born wife.
This grand old mansion was to serve a far more important purpose than simply a residence for a wealthy family. As WWII rolled around and Singapore was occupied by the Japanese, the mansion was converted to be used as both a General's Headquarters and a military hospital. Many wounded and sick people were treated within the Istana Woodneuk Mansion, but a bombing in 1942 saw a massive surge in casualties. It is estimated that around 700 lives were lost within the property during this dark moment in history.
Given the history and amount of death experienced within the building, it makes sense that many consider the mansion to be haunted. However, there are some darker aspects to the mansion's past that have further solidified these beliefs. The Istana Woodneuk certainly fits the description of a haunted mansion. Well hidden, dark, overgrown, and sporting a crumbling façade covered in sinister graffiti. Yet, it is the history of the house lends weight to its spooky legends.
Since a fire ravaged the building in 2006 much of its structure was destroyed. This event has further increased deterioration and an onslaught of vandalism. Many of the surfaces of the building are now covered in dark symbolism, including graffiti featuring upside-down crosses, the number 666, and many other 'Satanic-type' symbolism. It is difficult to say whether this is the reason for the many rumors that the mansion is a hotbed for Satanists to perform dark rituals, yet the rumors are prevalent.
Sources: The Smart Local, YouTube Simon Says.
(Video) Darul Tahfiz DS VIDA Praised By Many As It Looks Clean And Complete With Facilities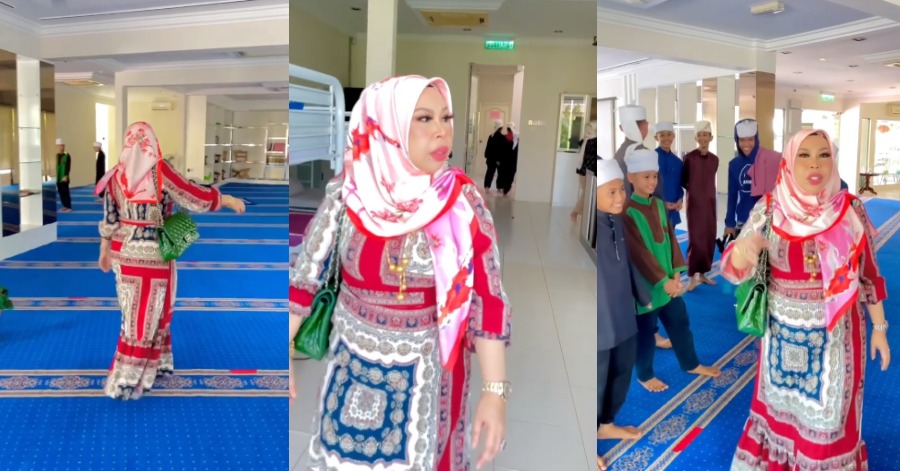 As everyone in Malaysia knows, Dato' Seri Dr. Hajah Vida or more affectionately known as DSV is actually one of the most well-known millionaire entrepreneurs. Previously, she rarely showed all the good deeds that she did on social media. This time around, she has decided to share a video that is full of meaning for everyone.
The particular video that she posted on her own Instagram social media platform shows the environment in her own Tahfiz and also the activities that they do together. The video has gained so much attention and also praised by many netizens all over Malaysia.
View this post on Instagram
DSV has a tahfiz center named Darul Tahfiz DS VIDA located in Ipoh, Perak, and in conjunction with the month of Ramadan, she will invite her 'children' at the tahfiz to perform tarawih prayers in congregation at her home. The posted video also shows the state of the tahfiz which is luxurious and complete, making her followers on the Instagram page shocked.
Each tahfiz student who enters there will not be charged any fees as all fees are fully borne by DSV itself. Looking at the comments section, many netizens are proud to see the success of DSV in opening a tahfiz center and some also seem interested in registering their children there.
Sources: Instagram Dato' Seri Dr. Hajah Vida