Villarreal Beat Manchester United On Penalties To Win Europa League Title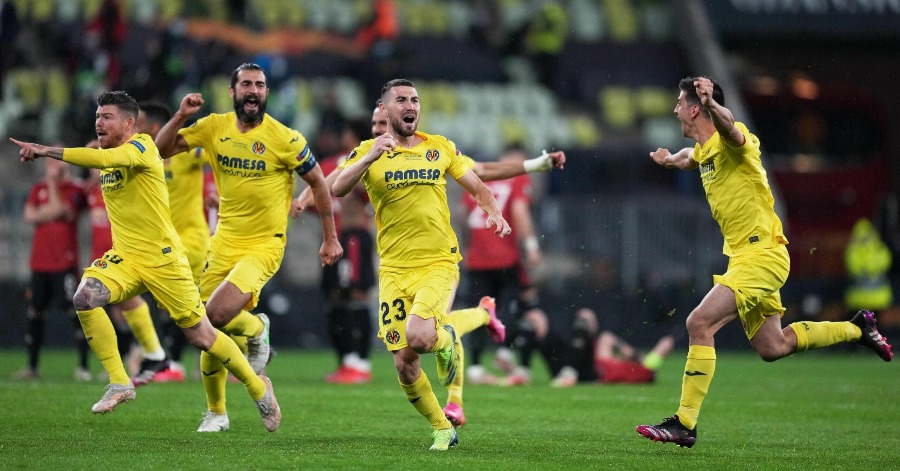 ANKARA, May 27 — Villarreal beat Manchester United in a dramatic penalty shootout to win their first UEFA Europa League title Wednesday, according to Anadolu Agency.
Gerard Moreno gave the Spanish side a 1-0 lead over Manchester United in the 29th minute at the Gdansk Stadium in Gdansk, Poland.
In the second half, Edinson Cavani scored the equalizer for the English club in the 55th minute and the match went to extra time.
Both sides then failed to score, and Villarreal defeated Manchester United 11-10 in a thrilling penalty shootout.
After 21 straight penalties were scored, Geronimo Rulli saved Manchester United goalkeeper David de Gea's penalty to give Villarreal their first cup in UEFA competitions.
Villarreal's Spanish manager Unai Emery sealed his fourth Europa League title as he previously won this cup with Sevilla in 2014, 2015 and 2016.
Takes Place Every Two Years, Here's What You Need To Know About Sudirman Cup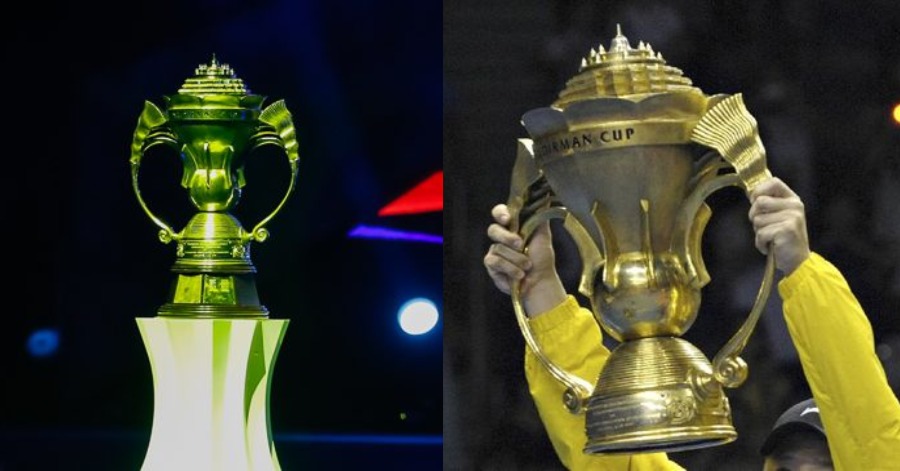 The Sudirman Cup is the world mixed team badminton championship which takes place every two years. It is held in the same venue for IBF World Championships in the same year until International Badminton Federation decided to split the two tournaments starting from the year of 2003. There are in total of five matches in every of Sudirman Cup tie which consists of men and also women's singles, men and also women's doubles and mixed doubles. So amazing.
For the trophy, the Sudirman Cup stands 80 cm high. It is made of 22 carats, which means 92% gold-plated solid silver, and stands on an octagonal base made of Java teak wood. The body of the Cup is in the form of a shuttlecock and also is surmounted by a replica of the Borobudur Temple. The handles are in the shape of stamens, symbolizing the seeds of badminton. Amazingly, it was made by Masterix Bandung Company at the price of US$15,000 (RM62,787).
Dick Sudirman, in whose honor the Sudirman Cup was instituted, was one of the founders of PBSI and its President for 22 years. He earned respect worldwide as an administrator with PBSI and with other governing bodies such as Asian Badminton Confederation and International Badminton Federation. Although his contributions to badminton were vast, he is also most remembered for his pivotal role in helping the unification of the world governing body.
The Sudirman Cup, like the other major trophies in badminton such as the Thomas Cup, the Uber Cup, and also the Suhandinata Cup, is an exceptional piece of workmanship. This is because, it would definitely bring together all the elements of badminton and also the cultural heritage of Indonesia, which is the country that donated the trophy.
The first Sudirman Cup tournament took place in Istora Senayan, Jakarta, Indonesia on the 24th to 29th of May in the year of 1989. Respectfully, there is actually no prize money in Sudirman Cup. All the players in the particular competition play for their respective countries and also to earn the BWF world ranking points and national prestige.
Sources: BWF, Cultural Pulse.
Now You Know! 7 Things Everyone Probably Forgot About AE86!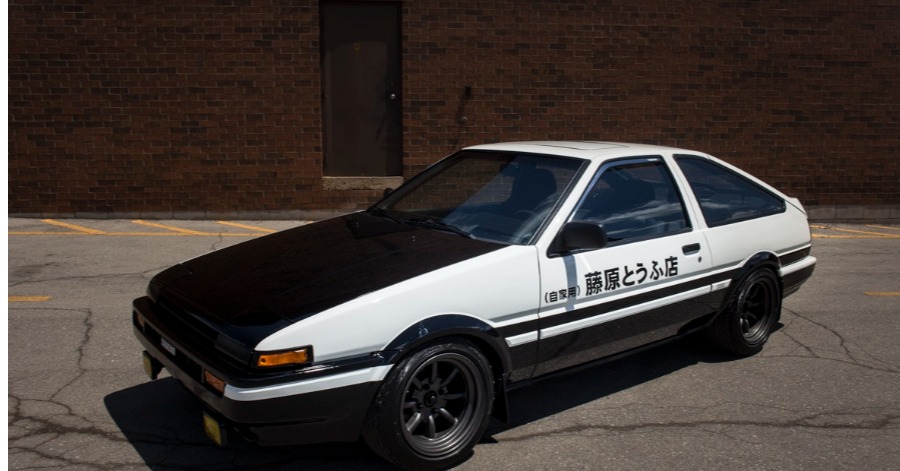 Toyota AE86s, also known as Hachiroku (eight-six), are essentially typical 1980s Japanese automobiles to the untrained eye. While this was true when it was first launched almost three decades ago, it has now evolved into something far more interesting.
Above all, the AE86 is a wonderful car in which to learn about the nature of the rear-wheel drive, thanks to its classic RWD balance and graceful, mechanical simplicity, which has drawn drifters to it. It's nearly 30 years old, and it shows in certain ways, while it could still teach some newer sportscars a thing or two about handling.
The Toyota Aiichi region of Japan is home to Toyota. According to Investopedia's market study, it was founded by Kiichiro Toyoda and is now the world's largest vehicle firm. Toyota has produced a variety of cars, trucks, and SUVs, as well as numerous concept cars, since its foundation, the majority of which are still on the market while some have been discontinued for various reasons.
With that, here are 7 things everyone probably forgot about Toyota Corolla AE86
1. Hachi-Roku and modifications
The AE86's popularity in Japan earned it the nickname "Hachi-Roku," which translates to "Eight-Six." The AE86 is one of the most heavily modified cars in automotive history. With largely speed or drifting changes, as well as cosmetic upgrades, of course.
2. AE86 and Drift King
The AE86 became popular with Japanese hashiriya (Japanese street racers) in the mid-'80s, who raced in the Japanese mountain passes. The AE86 was the car of choice for Japanese racing star Keiichi Tsuchiya, popularly known as The Drift King, who helped promote the sport of drifting during this time. The AE86 was dubbed the Drift King's Chariot at one point. Keiichi used the AE86 to show off the new sport of drifting on Japan's mountain routes. In a video titled The Drift Pluspy, he demonstrated these abilities as well.
3. AE86 and 'Initial D'
The Toyota AE86's reputation gained a starring position in the "Initial D" franchise, which is one of the few items or platforms that can improve a car's appeal. Initial D, a manga about a young street racer and his AE86, was a huge hit. Numerous animated programs, films, and even live-action versions have been based on popular comics. They all had one thing in common, though: the Toyota AE86 in the heart of the action, winning hearts as it sped through the highlands and glided around tight turns. The popularity of Initial D increased the price of the Toyota AE86. This price increase is jokingly referred to as the "Takumi Tax," after the main character in the film "Initial D."
4. Fast and Furious
Fast & Furious is a racing and high-adrenaline film franchise that has lasted for over a decade. Fast and Furious: Tokyo Drift is one of the films. The AE86 had a brief appearance in this film. When Sean races DK in the parking garage, an AE86 Panda Trueno, famous for being the car of Keiichi Tsuchiya (Drift King of Japan), is placed prominently on a corner. Many automotive enthusiasts were ecstatic because they immediately recognized the vehicle.
5. Known by its codename
It's unusual for a car to be better known by its factory code name. The majority of automobiles are identified by their model names, such as Camry, Mustang, and Camaro. Corvette, for example. This is not the case with this car, as practically everyone refers to it as the AE86, or even its Japanese version, Hachi-Roku.
6. Championship car
Chris Hodgetts won the British Touring Car Championship in 1986 and 1987 while driving a Toyota AE86. In 1988, the AE86 won the European Touring Car Championship. It became well-known in the British and European music scenes as a result of these records. The lightweight Toyota AE86 won the Manufacturer's Championship by defeating automobiles like the BMW M6, Volvo 240 Turbo, Mazda 929, Holden Commodore, Alfa Romeo 75, and Mercedes 190E 2.3-16 with its 150 horsepower output.
7. Cult following
The AE86 didn't sell well in the UK or continental Europe when it first came out, but it sold well in the United States (because of the size of the market) and Ireland, with the latter's large rallying following no doubt a deciding factor. The AE86 evolved from a well-kept secret to a cult favorite over time, and as energetic, rear-wheel-drive compact vehicles faded away, the value of used AE86s began to rise. It is well understood that owning an AE86 entails more than just driving the car. It's a way of life. The cars require virtually continual maintenance, repairs, and upgrades due to their age.
Sources: Car Throttle, Hot Cars
U Mobile MLCC Season 3 Crowns Northern And East Coast Champions, Kicks-Off UUA Awards Program And Masterclass Workshops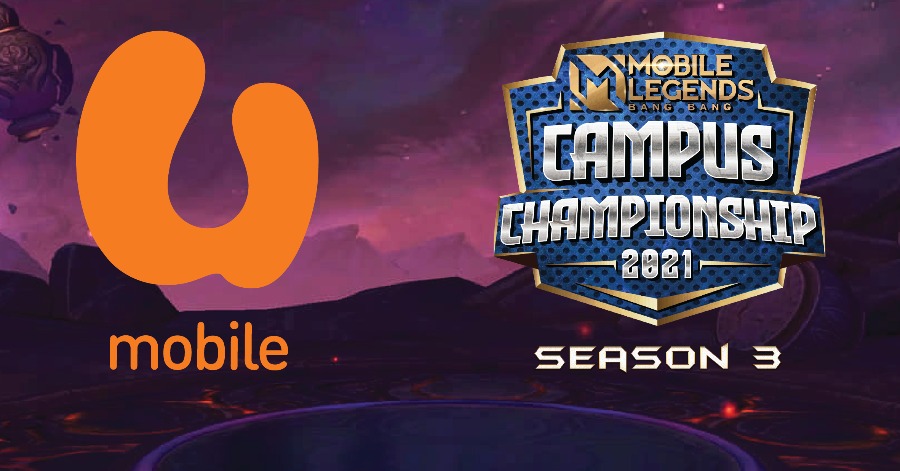 U Mobile's Mobile Legends Campus Championship Season 3 (UMMLCC S3) has recently completed the West Malaysia states tournament following a strong start in Central which received a rousing return this year. The tournament had more than 130 teams from Perak, Penang, Kedah, Perlis, Terengganu, Pahang, and Kelantan waiting excitedly for the finals to reach their respective states. This year there were double excitement for the players, as the event was not just about the tournament but additional activities for the universities, fans and supporters as well.
For the tournament, which was streamed live via U Mobile MLCC Facebook page, followers were ever supportive in cheering for their teams as the students fought till the end to make their university proud. Beginning with Perak, after a hard-fought battle, U Mobile finally crowned NO REGRETS from Politeknik Ungku Omar as Champion and Universiti Teknologi Petronas's UTP GRIFFIN ALPHA in second place.
Penang as always never fails to live up to its reputation, as mighty PROXY ALLIANCE of Universiti Sains Malaysia took the lead in style and pushed all the way to the top while Politeknik Balik Pulau's PBU TERBANG came in at a commendable second placing.
Next the joint three days competition held for Kedah and Perlis saw another tough fight between Politeknik Sultanah Bahiyah and UiTM Kedah. For the Champion in Kedah, CHOCOWEH X PTSB from Politeknik Sultanah Bahiyah, came out victorious whereas REVENGE from UiTM Kedah got second place. As for Perlis, PTSS RUSHER from Politeknik Tuanku Syed Sirajuddin came in first place with UNIMAP PIXY from Universiti Malaysia Perlis won second place.
East Coast Kings
With winners already securing their position for the National Championship, the tournament headed to East Coast with Kelantan, Terengganu and Pahang completing the Peninsular league. Teams were geared and ready to challenge for their position as UMMLCC S3 rounded Pahang off first crowning UMP TIGRE DEL SUR as champion followed by BRAZZTHERZ, with both teams coming from Universiti Malaysia Pahang.
Kelantan and Terengganu competition was held across three days due to weekday schedule, and again, the boys from the East are teams to reckon with! They showed tenacity and persistence in their game play with Kelantan eventually saw POKEMON JR from Universiti Malaysia Kelantan taking the title while DRAGONBALL of MSU College Kota Bharu came in second place. As for Terengganu team TELUK GADUNG from UiTM Dungun secured top spot leaving WIZARDFAMILIAR of Politeknik Sultan Mizan Zainal Abidin settling for runner up.
As of now 12 states have been completed with just East Malaysia states left in the National league before the anxious teams prepare to face their contenders for the National Championship in November. The stake could not be higher with U Mobile upping the prize pool to RM60,000, the highest ever for a Mobile Legends campus tournament. However, winners for this season are no longer just the players, the event is also bringing special elements into the tournament for fans and supporters.
For Season 3 of Mobile Legends Campus Championship, U Mobile is setting a new standard in eSport tournaments with additional fun and exciting programs for students and lecturers.
The 2 special programmes include one award for University whilst the other gives eSports fans an exclusive opportunity to learn more about casting and streaming.
Program 1: U Mobile University Awards 2021
This unique program was conceived especially for UMMLCC S3 for the varsities to support their students who had participated in the tournament. All varsities nationwide can take part in this programme by simply getting their students and administrators to support the event by sharing postings and cheering their team during the livestream.
The event has been a runaway success with more than 20 participating universities from different states having joined and actively organising with their internal team to meet the criteria and supporting the UMMLCC S3 event.
Currently, the top three universities leading the awards are Kolej Universiti Islam Selangor, Universiti Teknikal Malaysia Melaka and Politeknik Balik Pulau, from the Central Zone, Southern Zone and Northern Zone respectively. Students and administrators from these universities really put their all into supporting their teams.
To illustrate, the participating University just need to meet these three simple criteria in order to take part:
Share & post UMMLCC S3 postings on the university's official Facebook or Instagram accounts
Get the highest number of registrations from the GoPayz application downloaded by campus students by using university's unique campaign code specifically for their campus
Get as many students to support their campus team players by watching the livestream of the State Tournament and remember to hashtag #campusname in U Mobile MLCC Facebook. The more hashtags a campus have, the higher the chances to win!
There will be two categories under this program, i.e., Best Supporting University and Best Supporting Personnel. One university from each zone will be winning in the following categories.
Category 1 – Best Supporting University (5 Winners)
1 X Grand Winner: RM2,300 Cash Prize, RM500 Shopping Vouchers & 1 X ViewSonic Monitor worth RM1,200
4 X Winner: RM2,000 Cash Prize & RM500 Shopping Vouchers
Category 2 – Best Supportive Personnel
5 X Winner: RM200 Shopping Vouchers
Join now, support the event and be the winner for Best University Awards from U Mobile!
Program 2: MLCC eSports Masterclass Workshop
eSports is set to become a lucrative industry as many players are turning professional or taking up roles as casters, streamers, production, or hosts. U Mobile took the lead in recognizing the educational aspect of the sports vital to nurture talents and grow the industry positively in Malaysia.
The creation of the "Free to Join" MLCC eSports Masterclass Workshop by the telco serves as an introduction platform for enthusiasts to further elevate their interest into the potential opportunities of eSports and live streaming.
The 'Cast Like A Pro' workshop was coached by Celebrity caster Ikuto in July and August while the 'Stream & Earn' workshop by Syameer Deon was conducted in July, and the August session was conducted by Sultan Riq. It was an overwhelming response as students who have attended this Masterclass said that they enjoyed it immensely and have learned a lot from the engaging speakers. Additionally, registered students who are also U Mobile users, will get a complimentary F&B vouchers worth RM7.
For interested students, the last session will be conducted on 29 September for the 2 workshops. Register now to get a slot on first come first serve basis!
To find out more, stay connected with the latest updates and catch the tournament livestreams at:
Facebook: U Mobile MLCC
Instagram: @umobilemlcc
More exciting activities coming up soon.