36 M'sian Indian Classical Dancers Break National, International Records Dancing Non Stop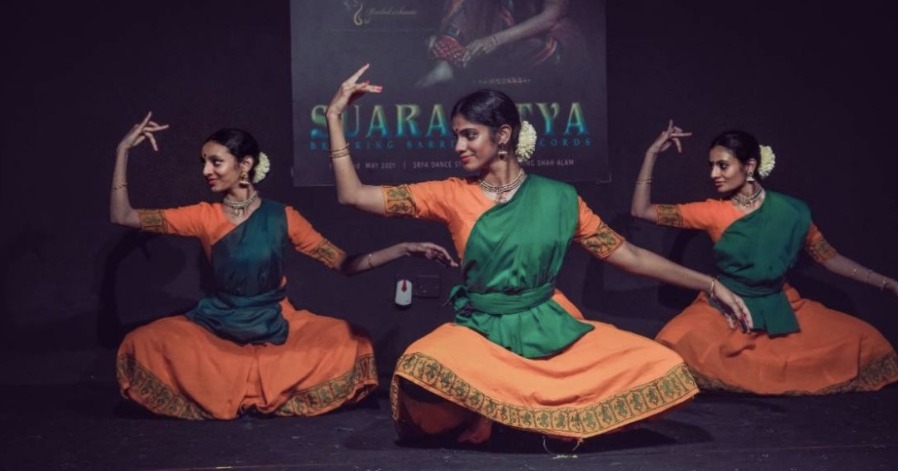 KUALA LUMPUR, June 24  – Dancing can be a way to stay fit and healthy especially during this pandemic time where it is said to have a wide range of physical and mental benefits.
Taking this into account, 36 young Malaysian female Indian classical dancers took advantage of the pandemic by breaking both national and international records recently for dancing 'Bharatanatyam', a major form of Indian classical dance, for 35 hours on a relay basis.
The dancers from Sri Rathakrishanan Music and Arts Centre aged between nine to 40 years, started dancing at 8am on May 1 and came to a magnificent finale at 7pm on May 2, during an event called Suaranatya.
"All the 36 participants danced on a relay basis, covering a variety of devotional songs and cumulatively logged a total running time of 35 hours to earn a place in the Malaysia Book of Records (MBR) and Asia Book of Records (ABR).
"In recognition of such astounding achievement, all 36 participants have been awarded a place in the MBR for 'Longest Non-stop Traditional Dance Relay' and 'Most Number of All Women Participants in a 24-Hour Barathanatyam Relay'.
"They also earned an entry into ABR to clinch the 'Longest Non-stop Traditional Dance Relay' accolade," said the principal of the dance academy, Nalini Rathakris in a statement to Bernama.
Nalini, the brain behind of Suaranatya, said her passion and unadulterated dedication for Indian classical dance led her teaching the traditional art for almost 16 years.
"Even in the face of COVID-19 lockdown and global pandemic, the participants rehearsed and prepared vehemently.
"What we are trying to do is not to recognise achievements but inspire young Malaysian women to accomplish great things.
"We want to promote the spirit of human excellence and make the nation proud," said Nalini, adding her dance academy will bring about an impressive attempt and intends to enter Guinness World Records in near future.
Sources: BERNAMA
Fruit Wholesaler Loses Over RM400,000 In Musang King Deal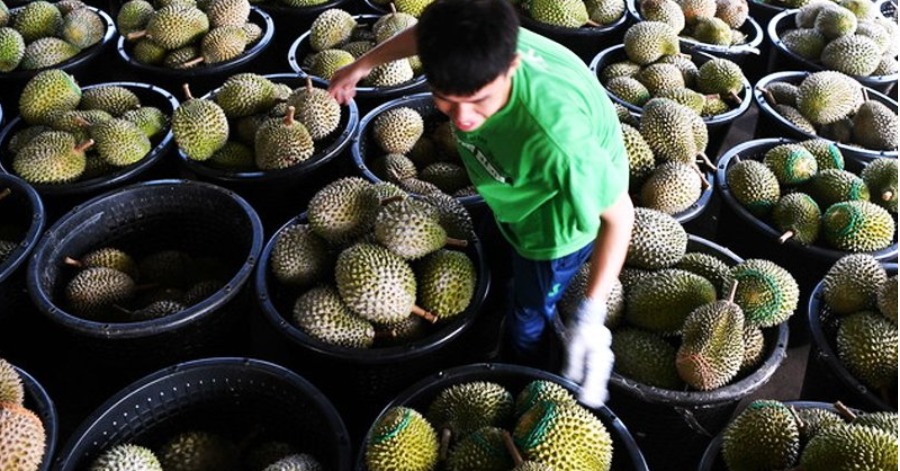 KUANTAN, July 28 — A fruit wholesaler was cheated of RM414,932 by a man who pretended to be the buyer of his Musang King durians.
Pahang Commercial Crime Investigation Department chief Supt Mohd Wazir Mohd Yusof said the 29-year-old victim claimed that the suspect contacted him on June 30 to buy 10 baskets of durians.
"The victim claimed that the suspect had shown him a copy of an online transaction receipt as proof of payment, then his employee came to the shop to pick up the fruit on the same day.
"This caused the victim to trust the suspect and continued to sell durians to him from July 1 to 27 and payment was made directly to his company's bank account," he said in a statement today.
Mohd Wazir said the victim realised he had been cheated when the total price of RM414,932 was actually not credited to the account and he later lodged a police report at the Sungai Ruan police station in Raub.
Sources: BERNAMA
Olympic Winners Love To Bite Their Medals, These Are The Reasons Why They Do It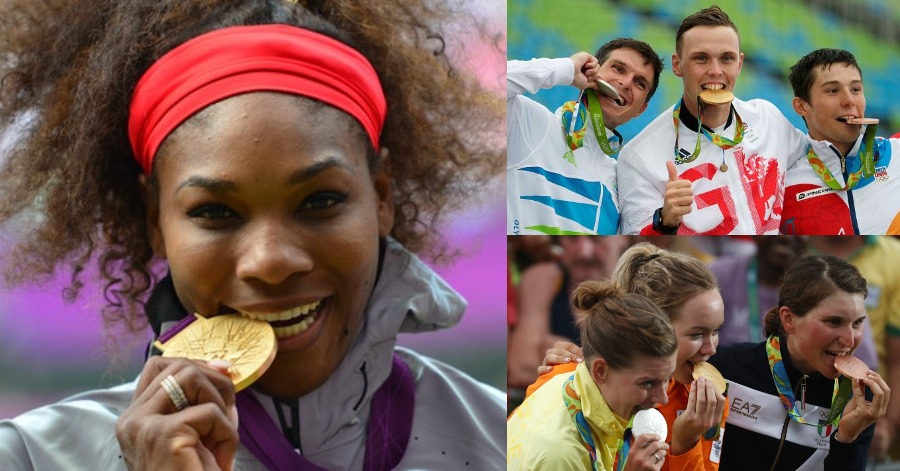 Olympic winners throughout all the years often bite their medals on the podium and nobody knows why they love to do it as the reason why is such a mystery. In fact, it's such an enduring mystery that even Olympic historians do not understand it in detail. It is not a chocolate coin wrapped in gold foil. That is indeed actual metal that composes that Olympic medal. At first, people always think they bite their medals just for the pose when their pictures are being taken. Little did many people in this whole wide world know, there are actually some unexpected reasons behind it.
A little bit of history. The Olympic Games as we know them first debuted in the year of 1896. However, at the first games, rather than gold, first place competitors won silver medals, second place won bronze. In the next Olympics in the year 1900, the winners mostly received trophies or even cups. It was not until the 1904 Olympics that medals made of solid gold were awarded to top athletes. These are the reasons why Olympic winners bite their own medals.
1) Purity Check
Traditionally, because gold is softer and more malleable than other metals, one way to determine whether or not it was real gold was to bite into it. If it is authentic, the Olympic winners' teeth would have left an indentation.
2) Photographer Obsession
It has become an obsession with photographers. Shutterbugs consider the medal biting pose to be the shot that can make it to the front page of the next day's newspaper and hence request the athletes to do so.
The 2020 Tokyo Olympic medals are actually so unique as they are a product of the Tokyo 2020 Medal Project, which saw the collection of small electronic devices such as used mobile phones from all over Japan to produce the Olympic and Paralympic medals.
Sources: Olympics.
Boxer Youness Baalla Tries To Bite Opponent's Ear During Olympics Bout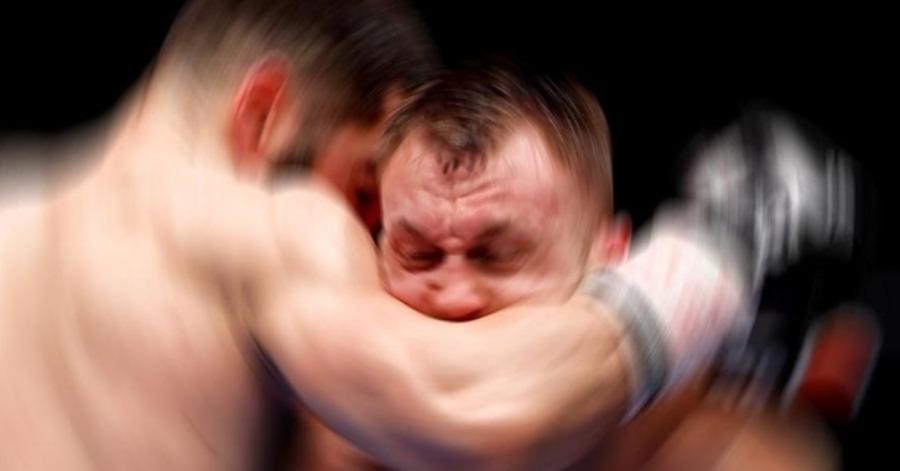 ANKARA, July 28– Moroccan boxer Youness Baalla attempted to bite off his New Zealand opponent David Nyika's ear during a match on Tuesday at the 2020 Tokyo Olympics.
According to Anadolu Agency, Baalla attempted to bite Nyika's ear in the third and final round of the bout.
Nyika said, after the match, that it was unfortunate that the referee could not see what had happened.
"He couldn't get my ear into his mouth. I am lucky for that," said Nyika, who won 5-0 and advanced to quarter-final.
The fight drew comparisons with a 1997 infamous bout between Mike Tyson and Evander Holyfield.
In the second heavyweight championship match between the two in the US state of Nevada, Tyson bit a part of Holyfield's ear off and was disqualified.
Tyson's boxing licence was revoked for 15 months after the incident.
Sources: BERNAMA