Expectant Mother Offers Free Ride To Get To PPV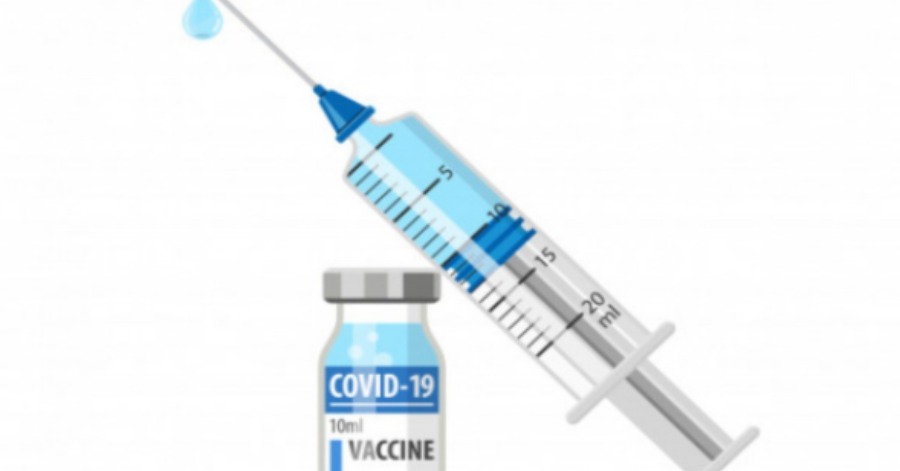 CYBERJAYA, June 7  — The costly e-hailing fare of up to RM50 for the return trip from Cyberjaya to Universiti Kebangsaan Malaysia (UKM) vaccination centre (PPV) in Bangi, has spurred an expectant mother to provide free rides to help those who are financially tight in keeping up with their appointments.
The six-month pregnant woman, who only wants to be known as Rabiatul and who had been promoting her charity work through 'Cyberjaya Residents' community Facebook page since end May, said priority is given to students and single mothers without a car.
"I gave a ride to a single mother on June 1 and waited at the PPV until her vaccination process was over. Helping others in need gives me a sense of satisfaction and happiness," said Rabiatul who has received several requests for her service.
"Each time I make this inter-district travel I will get a police permit. For passengers, they only need to show their appointment date on MySejahtera application at the roadblock," she told Bernama when contacted.
She said the UKM PPV has been chosen because it is nearby Cyberjaya and the short travel time is not burdensome for her.
Rabiatul said she adheres strictly to the standard operating procedures (SOP) including seeing that her passengers are in the rear seats.
Inspired by Rabiatul's noble deed, Gilmore House Therapy managing director Nazree Hisyam Md Nasir took the initiative to collaborate with Pelangi Mediviron Clinic in Semenyih to book two-way trip Grab services for those who need to get to their PPV destination.
"I heard from a friend working at a PPV, of the poor attendance which had indirectly contributed to vaccine wastage. As such our efforts is to help expedite the COVID-19 vaccination process," he said.
According to Nazree Hisyam the service is especially for the elderly and those with immobility-related problems.
"Our service is not limited to just one PPV but the service which is strictly for vaccination purposes can be anywhere within Cyberjaya area he said, adding that 50 Grab service slots have been allocated and this would be increased according to residents' demand.
"Those requiring the transport service will need to apply three days prior to their vaccination date and application can be made through Gilmore Kids Therapy Facebook. Applicants will need to show a screenshot of the MySejahtera appointment date and we will make the necessary arrangements," he said while hoping that others too would do their part in helping those in need.
Sources: BERNAMA
Parents Seek Help For 11-Month-Old Baby With Heart Disease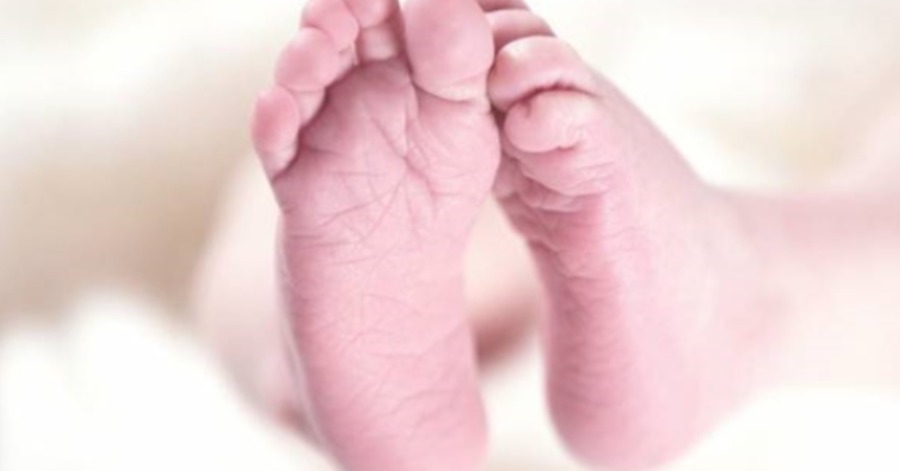 IPOH, June 15  — It has been a struggle for survival for a married couple here, who currently has no source of income due to the implementation of the Movement Control Order (MCO).
Julia Mohd Ali, 34, who suffers from spinal cord disease, said she used to work as a security guard, but was forced to quit her job in last March as her health deteriorated.
The mother of five said life gets hard for her family after her husband Mohamad Syamrezlan Misak, 22, a contract labourer, could not go to work due to the implementation of the Enhanced Movement Control Order (EMCO) in Manjoi, from June 6 to 19.
To make matters worse for the couple, they have to take care of their two children who have health conditions and require help as well as treatment.
"I have four children from my previous marriage. Three of them live with my ex-husband, while my eldest son Nor Aiman ​​Fitri, 16, who has Dyslexia and learning disabilities is currently under my care," she said when met by Bernama at his rented house in Kampung Tengku Hussein, Manjoi.
Julia said her child from the current marriage, Raisha Aleeya, 11 months, was diagnosed with clogged arteries three months ago.
"Every six weeks, I have to take my baby who also suffers from epilepsy to the Raja Permaisuri Bainun Hospital for examination. She is also scheduled to undergo a Magnetic Resonance Imaging (MRI) scan this August," she said.
Despite the hardship, Julia said she was very grateful for the concern demonstrated by a non-governmental organisation which has agreed to help her in paying the house rental which costs her RM300 a month for three months.
Meanwhile, Kinta district Social Welfare officer Shamsudin Osman said the Social Welfare Department (JKM) would look at the suitable assistance that could be channelled to the family.
"We will visit them to provide the food box aid. We will provide the necessary assistance to the family accoding to their needs," he said when contacted by Bernama.
Sources: BERNAMA
Besides Christian Eriksen, These Are 5 Other Footballers Who Have Collapsed On The Field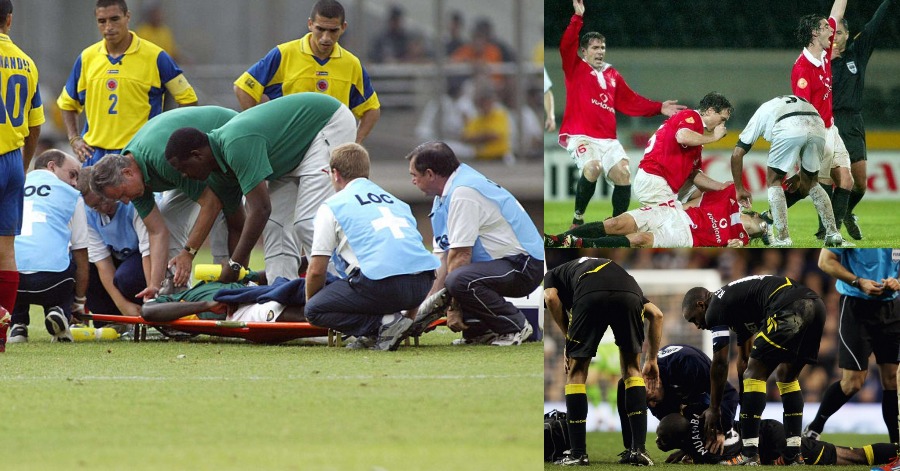 Recently, the sports world has been bearing shocking news when an unconscious Christian Eriksen received CPR on the turf of Parken Stadium. The incident in which his teammates attempting to form a protective ring to keep his motionless body out of sight really makes everyone worried. It really made everyone worries as seasoned football fans have seen this in the past and the outcome has almost never been nice.
Luckily, the condition of Christian Eriksen is now stabilized. He is under the best possible medical care and most importantly, alive. Other than this particular incident, there are also some other footballers who have collapsed on the field. These are 5 of the most remembered incident that has ever happened before.
1) Fabrice Muamba
The Bolton Wanderers midfielder collapsed on the pitch in an FA Cup match in 2012 due to a cardiac arrest and was technically "dead" for 78 minutes before he was revived. The former England under-21 midfielder had to retire soon after at the age of 24.
2) Marc-Vivien Foe
The Cameroon midfielder collapsed during a Confederations Cup match in 2003. Medical staff attempted to resuscitate the 28-year-old on the pitch before taking him off on a stretcher. However, they failed in their attempts to restart his heart and he was pronounced dead.
3) Cheick Tiote
Four months after leaving Newcastle United, the midfielder fainted during a training session with Chinese club Beijing Enterprises. The 30-year-old Ivorian died in hospital.
4) Bafetimbi Gomis
The French striker has collapsed several times on the pitch due to a medical condition that causes him to faint. He has collapsed playing for Swansea City, Galatasaray, and Al-Hilal.
5) Miklos Feher
The Hungary striker was playing for Portuguese side Benfica against Vitoria Guimaraes in January 2004 when he keeled over in pain before falling backward onto the pitch after a heart attack. Medics attempted to resuscitate the unconscious 24-year-old before he was taken off on a stretcher and rushed to the hospital. Doctors tried to revive him for nearly 90 minutes before he was pronounced dead.
Sources: The Straits Times.
1,357,966 Individuals Fully Vaccinated As of Yesterday – Dr Adham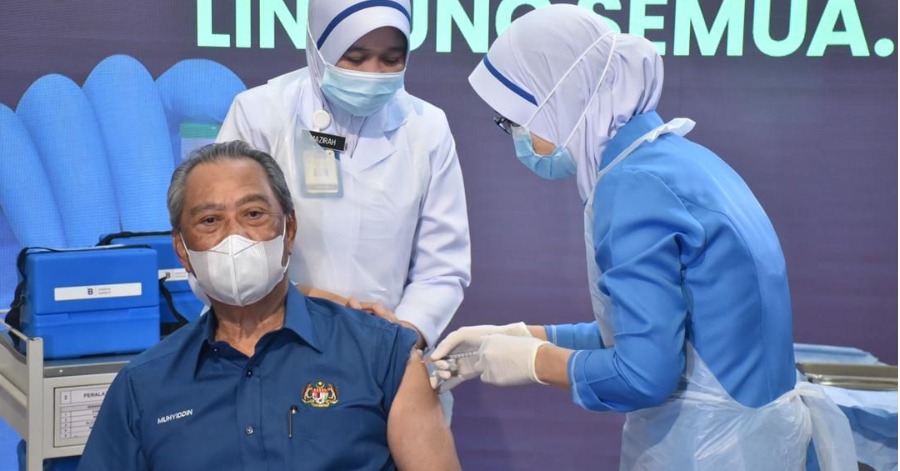 KUALA LUMPUR, June 14 — A total of 1,357,966 individuals have completed the two-dose vaccination under the National COVID-19 Immunisation Programme as of yesterday, said Health Minister Datuk Seri Dr Adham Baba.
Dr Adham in a Twitter posting said, 3,132,304 individuals received the first dose, bringing the number of doses administered in Malaysia so far to 4,490,270.
The five states with the highest number of two-dose vaccinations are Selangor with 174,302 doses followed by Sarawak (149,227); Perak (131,350); Johor (130,202); and Kuala Lumpur (122,810).
As of yesterday, 56.80 per cent or 13,789,736 individuals have registered for the vaccination with Selangor leading the sign-up for jabs at 3,508,098 people followed by Johor (1,720,532), Sarawak (1,320,513) and Kuala Lumpur (1,166,135).
Sources: BERNAMA