Five Siblings Lose Both Parents To COVID-19 Within A Week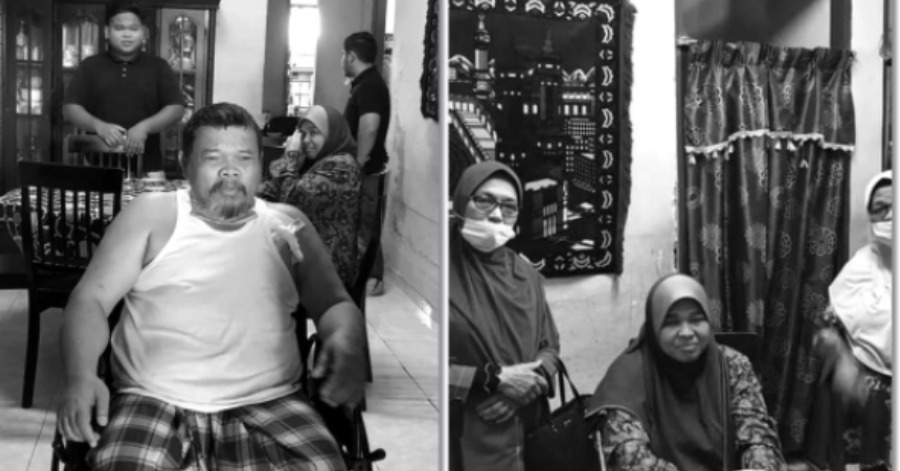 PORT DICKSON, June 8 — Muhammad Haidir Rodzi still remembers his mother's message clearly, that he should look after his four younger siblings, before being admitted to the Tuanku Ja'afar Hospital's intensive care unit (ICU) due to COVID-19.
Muhammad Haidir, 23, said it never crossed his mind that the message via the video call was his mother's last words to him as the eldest in the family to take over the responsibility of looking after his siblings, after both his parents succumbed to the virus, within a week of each other.
It was devastating for the siblings when their father, Rodzi Tahar, 55, breathed his last at the Tampin Hospital on May 31 and six days later, their mother Nazita Idris, 45, died at the Tuanku Ja'afar Hospital.
"We are completely heartbroken but we accept this is a will of Allah. The saddest thing was that we could not pay our last respect for our parents, to touch and kiss them for the last time but our prayers are always with them," he said when contacted by Bernama.
Muhammad Haidir and his four siblings, Muhammad Hairie, 20, Nurhairieka, 18, Muhammad Haiqiel, 13 and Muhammad Khierzamani, seven, are now living at the family house in Sunggala, Port Dickson.
Muhammad Haidir recalled that said his father had a mild fever on May 26 and decided to undergo a screening test at Port Dickson Hospital on May 29 before being confirmed positive the next day and sent to Tampin Hospital.
However, their family received devastating news when doctors informed them that their father had died at 4.30 am the next day.
"The saddest thing was when my late father did not have time to talk to us after being admitted to the hospital. My father has a history of high blood pressure, diabetes and kidney disease while my mother has high blood pressure. So they were both at risk.
"We still don't know where the source of the infection came from or the close contact," he said.
Muhammad Haidir said his late mother went for the screening test on May 30 after experiencing symptoms such as fever and cough and tested positive the next day.
He said the siblings also tested positive for COVID-19 and underwent quarantine at home, however did not experience severe symptoms and have now recovered from the infection.
Citing his family heartbreaking story as an example, Muhammad Haidir urged the public to always abide by the instructions issued by the government and not to underestimate the spread of the virus that can claim the lives of loved ones.
Sources: BERNAMA
Microsoft Unveils Windows 11 Operating System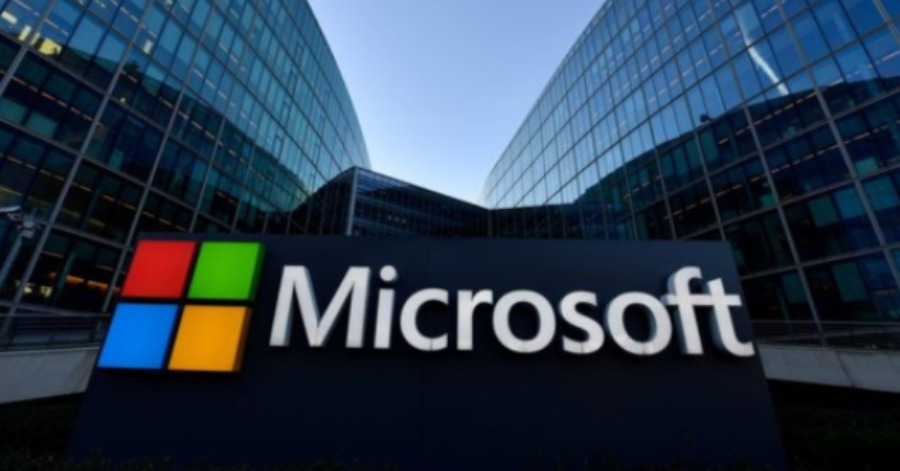 MOSCOW, June 25 — Microsoft on Thursday unveiled Windows 11, the next entry in the Windows operating systems' line-up.
Sputnik reported, citing media, that the next iteration of the operating system will feature a new user interface, a simplified start menu, and an updated taskbar. Windows 11 is also said to have new snap controls, a Widgets panel and a starting sound.
According to Carmen Zlateff, director of User Experience for Windows, the new Start menu is optimised in a way that allows a user to quickly find whatever they need. The menu uses cloud technology allowing one to see their recent files on various devices.
The operating system also has new snap layouts, which can be tailored to one's screen. It also enables use of extra monitors for greater screen space, as well as easy switching between different devices back and forth at one's convenience.
Windows 11 allows use of several different desktops which can have different apps and wallpapers for various purposes.
Significant parts of the canceled Windows 10X are reported to have been used in the development of the version.
Sources: BERNAMA
(Video) Called 'emart24′, One Of Korea's Famous Convenience Stores Is Now In Malaysia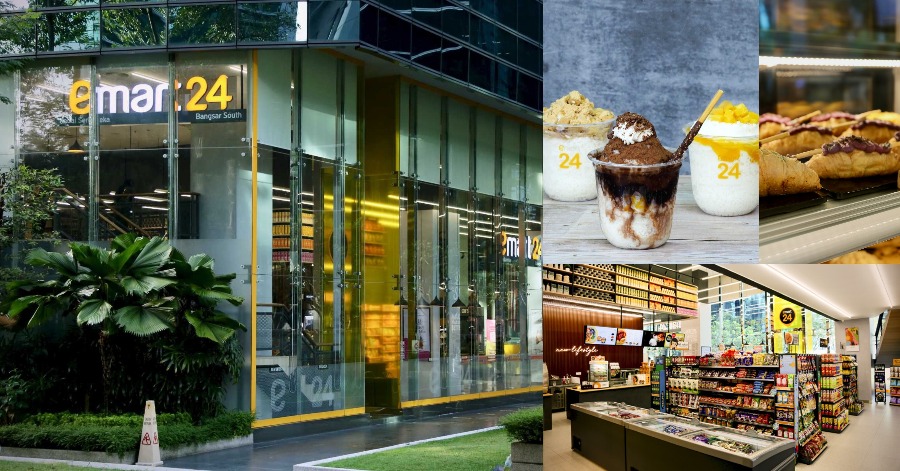 Recently, there has been particularly great news circling all over social media platforms that have made many netizens so excited. It is actually about one of South Korea's fastest-growing convenience store that is called 'emart24′. According to the news, it has officially opened specifically in Bangsar South. Malaysians are so excited because now there are going to be more store which they can enjoy various Korean's goodies.
There would be so many Korean products that are going to be sold there such as Korean street food, exclusive Korean snacks, and also Korean beauty products. Korean street food that all the Malaysians are always looking for such as delicious 'eomuk' which is a fish cake, sausage, 'cupbap' which is cup rice, fried chicken, pau, and also bingsu.
View this post on Instagram

According to the post that stated, "We're more than just your typical convenience store. Get a variety of Korean products from hot food to cosmetics. All under one roof". The statement itself would surely make all the Malaysians become so excited to have a visit to Korea's convenience store.
emart24 also has mentioned that the Bangsar South's branch is actually the first of 300 targeted to be launched in the country over the next five years with each Reserve Store having its own distinctive characters. For example, their Reserve Store in Bangsar South boasts innovations that are aimed at enhancing the customer experience with a larger space, customized interiors, and a distinct character that sets it apart from other future Reserve Stores so the customer experience is unique every time.
Sources: Instagram emart24.
Mothers-Teachers Collaboration Makes PdPR A Success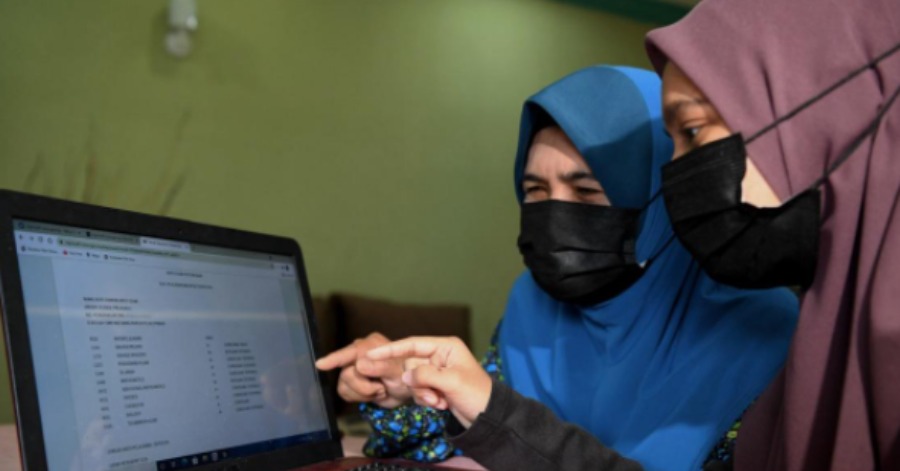 KINABATANGAN, June 25  — The implementation of home-based teaching and learning (PdPR) requires full commitment from teachers and students, but the role of parents is also important in ensuring its effectiveness.
Teachers at a school in the interior of Sabah are aware of mothers' influence in the success of PdPR, especially in areas where it is difficult to conduct online learning.
A teacher, Najme Nasir, said mothers of pupils of Sekolah Kebangsaan (SK) Sungai Lokan, had given a strong commitment to making PdPR a success since last year.
"The one who gives a lot of cooperation is the mother at home, the one who helps the students a lot is the mother, the one who keeps nagging kids about their homework is the mother.
"For that, we really appreciate the role of mothers in helping their children and also helping us teachers implement PdPR," he told Bernama when contacted.
Najme said the commitment of the mothers made it easier for teachers to monitor the progress of students at home as some areas in Kampung Sungai Lokan did not have good internet access due to the hilly terrain.
The school's teachers and headmaster, Masnah Apong, always looking for ideas to encourage students to be interested in learning, he said.
Among them is using their own money to buy school supplies, wrapped them before delivering them to 62 school children at their homes.
"There is no denying that the performance of students in the interior is different from that in the city, let alone when PdPR was launched following the pandemic.
"For us, we want the students here not to be left behind in their studies," he said.
Sources: BERNAMA