Five Siblings Lose Both Parents To COVID-19 Within A Week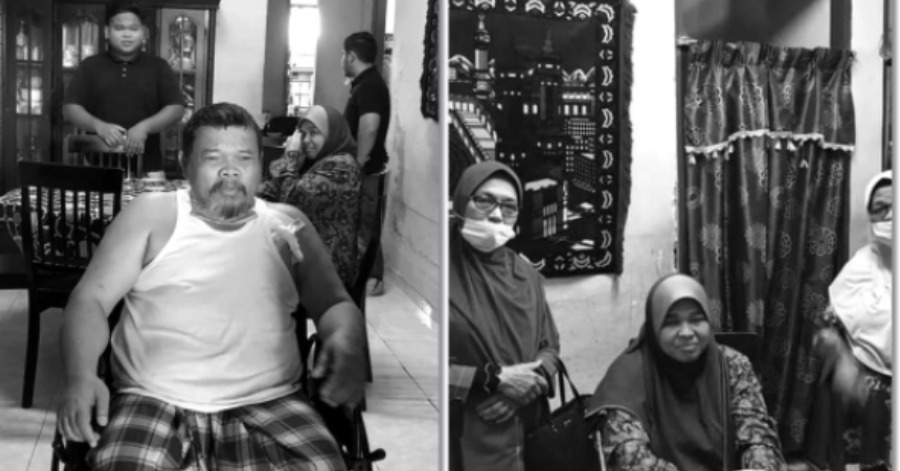 PORT DICKSON, June 8 — Muhammad Haidir Rodzi still remembers his mother's message clearly, that he should look after his four younger siblings, before being admitted to the Tuanku Ja'afar Hospital's intensive care unit (ICU) due to COVID-19.
Muhammad Haidir, 23, said it never crossed his mind that the message via the video call was his mother's last words to him as the eldest in the family to take over the responsibility of looking after his siblings, after both his parents succumbed to the virus, within a week of each other.
It was devastating for the siblings when their father, Rodzi Tahar, 55, breathed his last at the Tampin Hospital on May 31 and six days later, their mother Nazita Idris, 45, died at the Tuanku Ja'afar Hospital.
"We are completely heartbroken but we accept this is a will of Allah. The saddest thing was that we could not pay our last respect for our parents, to touch and kiss them for the last time but our prayers are always with them," he said when contacted by Bernama.
Muhammad Haidir and his four siblings, Muhammad Hairie, 20, Nurhairieka, 18, Muhammad Haiqiel, 13 and Muhammad Khierzamani, seven, are now living at the family house in Sunggala, Port Dickson.
Muhammad Haidir recalled that said his father had a mild fever on May 26 and decided to undergo a screening test at Port Dickson Hospital on May 29 before being confirmed positive the next day and sent to Tampin Hospital.
However, their family received devastating news when doctors informed them that their father had died at 4.30 am the next day.
"The saddest thing was when my late father did not have time to talk to us after being admitted to the hospital. My father has a history of high blood pressure, diabetes and kidney disease while my mother has high blood pressure. So they were both at risk.
"We still don't know where the source of the infection came from or the close contact," he said.
Muhammad Haidir said his late mother went for the screening test on May 30 after experiencing symptoms such as fever and cough and tested positive the next day.
He said the siblings also tested positive for COVID-19 and underwent quarantine at home, however did not experience severe symptoms and have now recovered from the infection.
Citing his family heartbreaking story as an example, Muhammad Haidir urged the public to always abide by the instructions issued by the government and not to underestimate the spread of the virus that can claim the lives of loved ones.
Sources: BERNAMA
National Day: Police To Monitor Popular Spots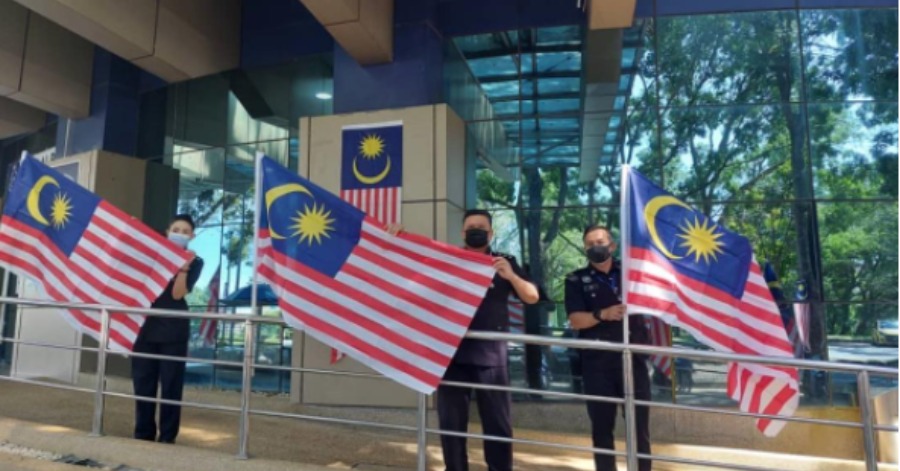 PUTRAJAYA, Aug 30 — Police will monitor popular public spots around Putrajaya tomorrow to prevent large crowds from gathering to watch the National Day 2021 celebration airshow.
Putrajaya district police chief, ACP A. Asmadi Abdul Aziz said it is understandable that many are excited and eager to celebrate National Day, but it should be celebrated with the new normal practices in place following the COVID-19 pandemic.
"Members of the public, especially the people of Putrajaya are advised to celebrate virtually and watch the show live on television," he told Bernama on the preparation and deployment of police personnel in conjunction with the National Day 2021 celebration tomorrow at Dataran Pahlawan Negara here.
A.Asmadi said a total of 235 police personnel have been tasked to ensure the smooth running of tomorrow's event and compliance with the the standard operation procedures (SOPs) set.
He hoped that the public especially Putrajaya residents will adhere to the SOPs and avoid large gathering and always observe physical distancing.
"We will ensure that members of the public follow the rules and adhere to the SOPs and refrain themselves from bringing their children out to public places," he said.
Themed 'Malaysia Prihatin', this year's National Day small-scale celebration will be held in a controlled environment without the presence of members of the public physically, in accordance with the advice of the National Security Council (MKN) and the Ministry of Health (MOH).
The live broadcast of the National Day 2021 celebration will begin at 8 am on all local television channels and via Facebook Live of the Communications and Multimedia Ministry, Merdeka 360 and the Information Department.
There will be four main presentations held tomorrow comprising a Malaysian Armed Forces drumline performance, a silent march by the Royal Malaysian Navy, a combined band show of various uniformed agencies as well as an air display by the Royal Malaysian Air Force.
Sources: BERNAMA
WWII Bomb Found In Beaufort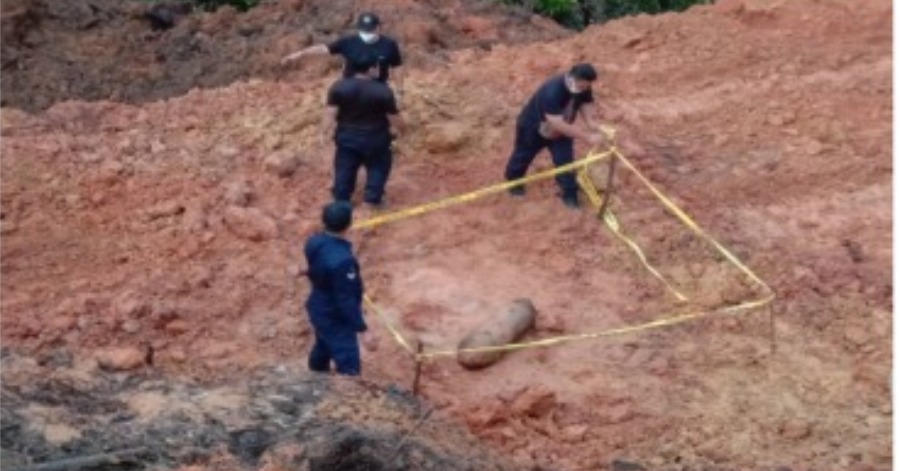 BEAUFORT, Aug 30  — An old bomb, believed to be from the World War II era was found at the Taman Impiana Beaufort construction site, Jalan Taman Wawasan here, at 5 pm yesterday.
Beafort district police chief  DSP Yusoff Zaki Mat Yaacob said the bomb was found by one of the construction site workers who then alerted the police.
Measuring three feet long (0.91m) with a diameter of three feet, he said the bomb is estimated to weigh 500 pounds (about 227kg).
"The bomb was believed to be dropped by the British Army but did not explode," he said when contacted here today.
Yusoff Zaki said as a security measure and to prevent damage to public infrastructure, the bomb had been removed from the construction site to be detonated.
Sources: BERNAMA
Tokyo Paralympics Medal Tally As At 12.30 PM Monday August 30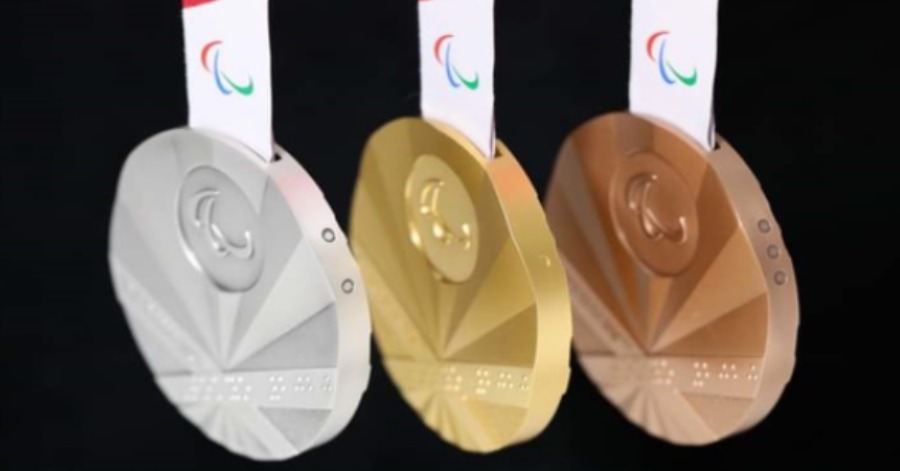 TOKYO, Aug 30 — Following is the Tokyo Paralympics medal tally on the sixth day as at 12.30 pm Malaysian time today (1.30 pm local time):
| | | | | |
| --- | --- | --- | --- | --- |
| Ranking | Country | Gold | Silver | Bronze |
| 1 | China | 47 | 30 | 29 |
| 2 | Great Britain | 24 | 19 | 19 |
| 3 | USA | 15 | 17 | 9 |
| 4 | RPC | 15 | 11 | 28 |
| 5 | Ukraine | 11 | 23 | 12 |
| 6 | Brazil | 11 | 5 | 15 |
| 7 | Azerbaijan | 9 | 0 | 4 |
| 8 | Australia | 8 | 16 | 13 |
| 9 | Italy | 8 | 10 | 9 |
| 10 | Netherlands | 8 | 7 | 5 |
| …38 | Thailand | 1 | 1 | 3 |
| …41 | MALAYSIA | 1 | 1 | 0 |
| …43 | Singapore | 1 | 0 | 0 |
| …54 | Indonesia | 0 | 1 | 2 |
| …59 | Vietnam | 0 | 1 | 0 |
(Note: RPC refers to Russian Paralympic Committee. Russia banned from using the country's name, flag or anthem for doping offences.)
Sources: BERNAMA