Gang 36 Members Nabbed For Armed Robbery In Melaka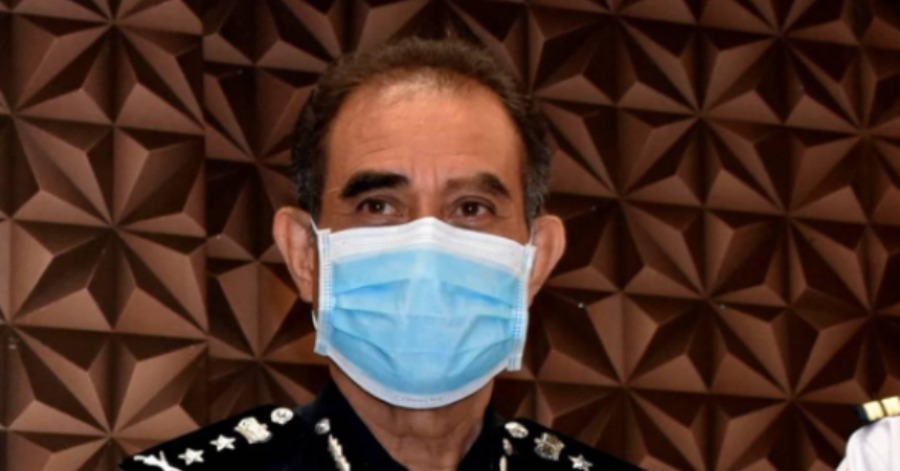 MELAKA, June 11 — Police have arrested five members of Gang 36 who were alleged to have robbed a businessman of RM1.2 million in his condominium unit in Klebang on June 5.
Melaka police chief Datuk Abdul Majid Mohd Ali said in the 8.30 pm incident, the 54-year-old victim and his wife were tied up and threatened with parang, however, both of them and their two children, aged eight and nine, escaped unhurt.
"Four criminals entered the victim's house through the front door and did not wear any masks during the robbery, while the weapon was obtained in the house.
"They took away various personal items such as jewellery, sword collection, cash money and a Range Rover car after five hours raiding the house," he said at a news conference here, today.
Following the incident, police have formed a special task force to track down the suspects before arresting five men, aged 27 to 37, in a raid in Bandar Baru Sri Petaling, Kuala Lumpur at 3.45 pm, June 7.
Abdul Majid said the initial investigation found that the suspects have entered Melaka in two luxury vehicles using a permission letter from the International Trade and Industry Ministry on security business matters.
"One of the vehicles also has two stickers printed with a symbol resembling the Royal Malaysia Police logo," he said.
All the suspects have previous criminal and drugs records and were remanded for five days until tomorrow, he added.
The case is being investigated under Sections 379A and 395 of the Penal Code for vehicle theft and armed robbery.
Sources: BERNAMA
Cristiano Ronaldo Gesture Causes Coca-Cola To Loss A Total of $4 Billion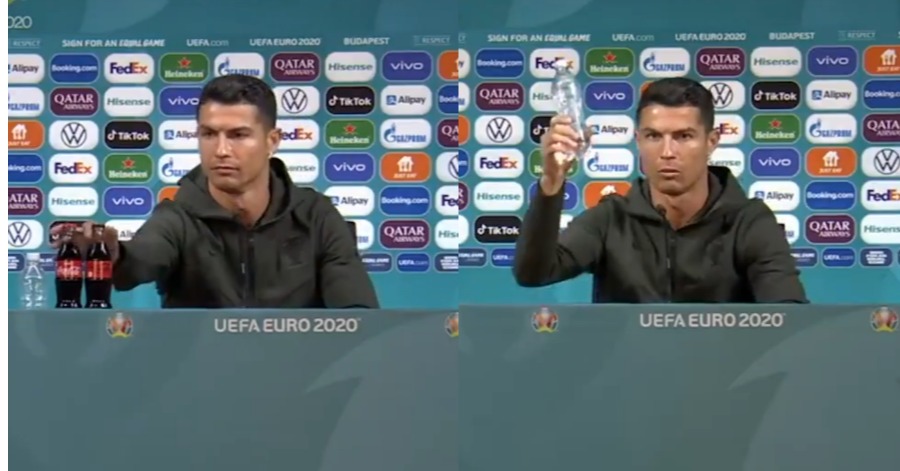 Cristiano Ronaldo caused Coca-Cola's market value to suffering a $ 4 billion loss after his actions at a press conference yesterday. The Portuguese footballer, who scored two goals late in the game in a 3-0 win over Hungary today, advised people to drink plain water when confronted by the media yesterday.
During the press conference, the Juventus striker set aside two bottles of Coke on his desk at a press conference ahead of the meeting with Hungary.
Coca-Cola's share price reportedly plummeted from $ 56.10 to $ 55.22
Coca-Cola has issued a statement in response to Ronaldo's actions when stating 'everyone is entitled to their drink preferences' and that everyone has different 'tastes and needs'.
A spokesman for the drink said: "Players are offered water, alongside Coca-Cola and Coca-Cola Zero Sugar, on arrival at our press conferences."
The 36 -year -old is indeed on a strict diet and is known to avoid consuming too much sugar to maintain his physique as he gets older. To help maintain his incredible physique, Ronaldo will eat up to six clean meals a day.
Sources: The Athletic
2022 World Cup/2023 Asian Cup Qualifiers Standings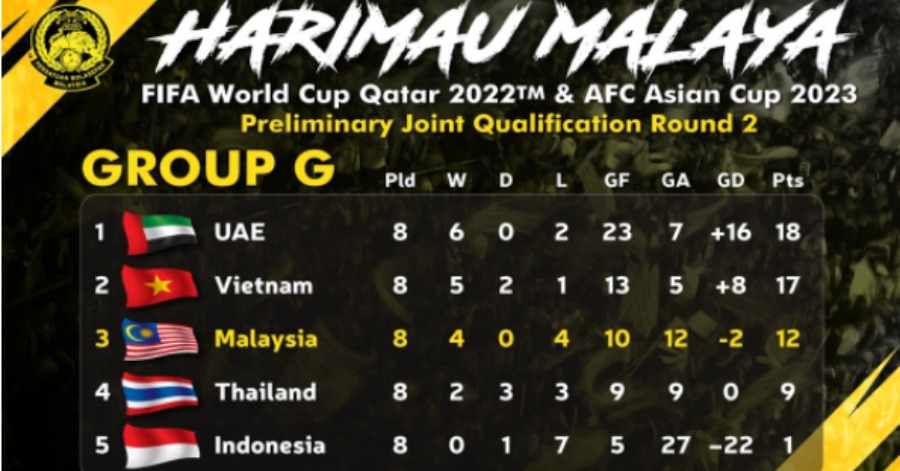 KUALA LUMPUR, June 16  — Following is the final Group G standings of the 2022 World Cup/2023 Asian Cup Joint Qualifiers after today's matches.
Group G
| | | | | | | | |
| --- | --- | --- | --- | --- | --- | --- | --- |
| | P | W | D | L | F | A | Pts |
| UAE | 8 | 6 | 0 | 2 | 23 | 7 | 18 |
| Vietnam | 8 | 5 | 2 | 1 | 13 | 5 | 17 |
| MALAYSIA | 8 | 4 | 0 | 4 | 10 | 12 | 12 |
| Thailand | 8 | 2 | 3 | 3 | 9 | 9 | 9 |
| Indonesia | 8 | 0 | 1 | 7 | 5 | 27 | 1 |
Sources: BERNAMA
Uganda Gets First Woman Prime Minister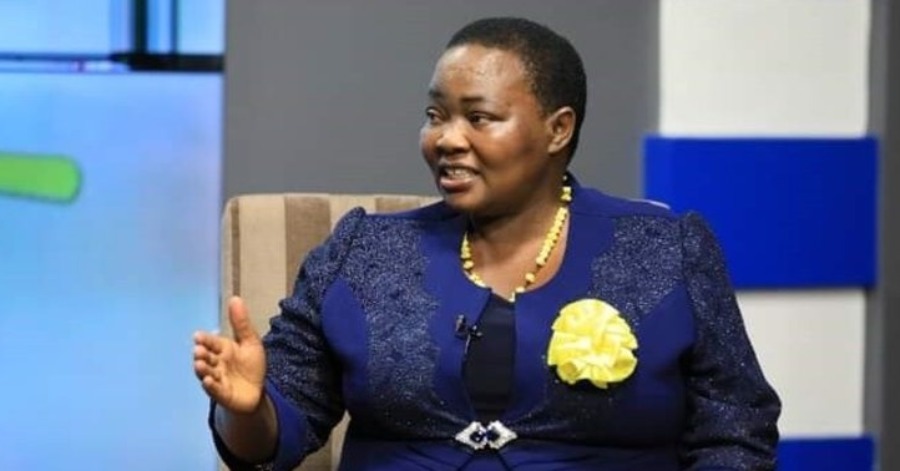 KAMPALA, June 15 — Uganda on Monday named the country's first woman prime minister, reported Anadolu Agency.
Robinah Nabbanja, 52, has been officially approved by parliament to work as prime minister for the next five years.
Nabbanja was appointed by President Yoweri Museveni.
In her acceptance speech, Nabbanja said: "I thank God for what he has done for me. I thank fellow members of Parliament (MPs) for accepting me to become an MP without even debating on me."
She vowed to ensure that all ministers and members of parliament attend parliament sessions.
She also urged the public to adopt measures against COVID-19 as she wants to work with healthy people.