'Gone Too Soon': Tributes Pour In For Late World Cup Hero Yoo Sang Chul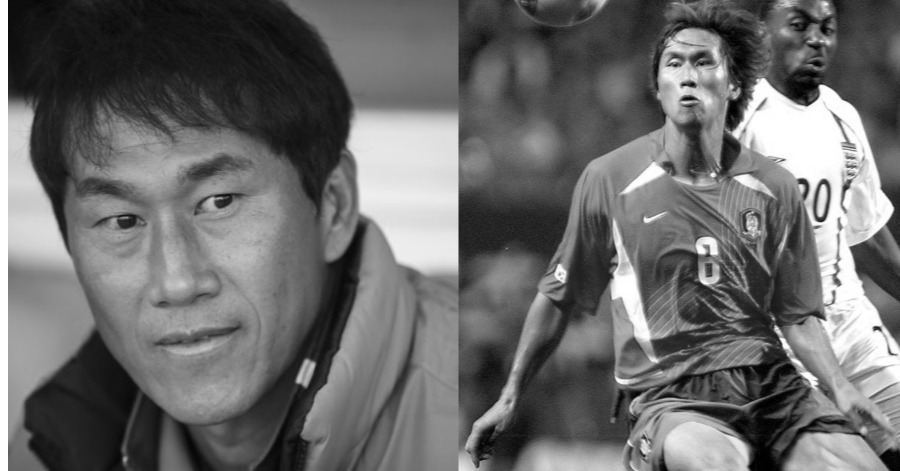 SEOUL, June 8  — Tributes have been flooding in from around the football world for Yoo Sang Chul, a star of the semifinalist South Korean team at the 2002 FIFA World Cup, who passed away Monday night at 49.
Yoo succumbed to pancreatic cancer after a battle that began in November 2019. One of the most versatile players in South Korean football history, Yoo made the FIFA World Cup All-Star Team in 2002 as a midfielder after helping the country to the final four on home soil, Yonhap news agency reported.
Yoo scored the insurance goal in South Korea's 2-0 win over Poland to open Group D action in that tournament. It was South Korea's first victory at a World Cup.
FIFA World Cup's official Twitter account posted a tribute message for Yoo, calling the deceased star, "Once a World Cup hero, always a World Cup hero."
Following a 12-year club career, which included a K League scoring title in 1998, Yoo went on to coach professional and college teams.
Incheon United and Daejeon Hana Citizen, the last and the first pro clubs that Yoo coached, respectively, paid their tributes to the fallen legend on social media. The Korea Football Association (KFA) also paid its respect, joined by a slew of other K League clubs.
Yokohama F. Marinos, the Japanese club for whom Yoo had two tours of duty as a player, posted photos of Yoo on their kits, along with a tribute message.
A memorial altar for Yoo was set up close to midnight at Asan Medical Center in the southeastern part of Seoul. A handful of Yoo's teammates from the 2002 World Cup paid their visits despite the late hours, reflecting on their memories with one of the most beloved players and coaches of his generation.
Hwang Sun Hong, former Daejeon Hana Citizen head coach who opened the scoring in that Poland match at the 2002 World Cup, said he was sorry that he didn't take better take care of Yoo.
"As a player, a coach and a human being, Yoo Sang Chul was simply the best," Hwang said. "I think we've lost such a good person. He dealt with a lot of stress from a young age, and I hope he will now rest in peace in a good place."
Choi Yong Soo, another member of the 2002 squad, recalled how he and Yoo started out as rivals and eventually became friends. They had some fun times together on the national team, in particular, Choi added.
"He still had so much to give to help develop Korean football," Choi said. "I am sure he had so many things he wanted to do but couldn't. I hope he gets to do all of that up in heaven."
Hyun Young Min, one of the youngest players at the 2002 World Cup, said Yoo was always a friendly figure who took younger teammates under his wings.
"When I saw him last year, he looked to be in good health. I was so hopeful then," Hyun said. "This is all very sudden. He still had so much left to do."
Seongnam FC goalkeeper Kim Young Kwang, who played with Yoo at the 2004 Athens Olympics, said he was also roommates with the late star at international events.
"After everything he's done for me, I've been trying to pay it forward to other guys," Kim said. "It just breaks my heart, seeing his smile in his portrait."
Source: BERNAMA
Besides Christian Eriksen, These Are 5 Other Footballers Who Have Collapsed On The Field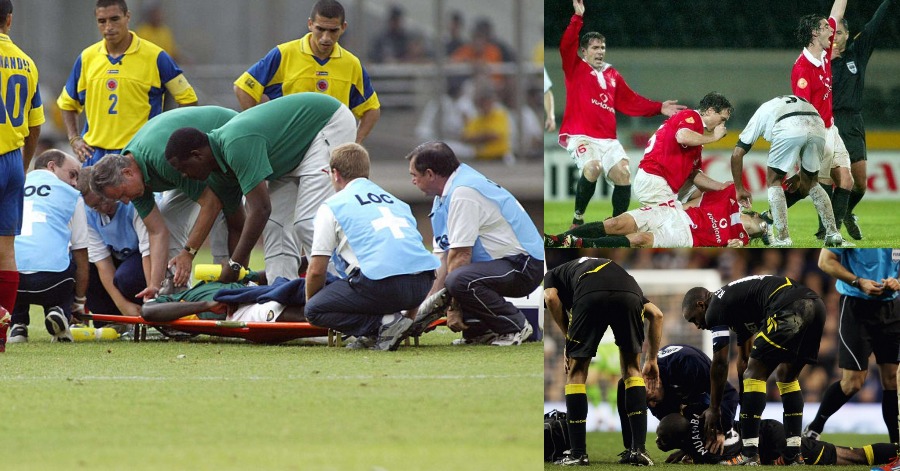 Recently, the sports world has been bearing shocking news when an unconscious Christian Eriksen received CPR on the turf of Parken Stadium. The incident in which his teammates attempting to form a protective ring to keep his motionless body out of sight really makes everyone worried. It really made everyone worries as seasoned football fans have seen this in the past and the outcome has almost never been nice.
Luckily, the condition of Christian Eriksen is now stabilized. He is under the best possible medical care and most importantly, alive. Other than this particular incident, there are also some other footballers who have collapsed on the field. These are 5 of the most remembered incident that has ever happened before.
1) Fabrice Muamba
The Bolton Wanderers midfielder collapsed on the pitch in an FA Cup match in 2012 due to a cardiac arrest and was technically "dead" for 78 minutes before he was revived. The former England under-21 midfielder had to retire soon after at the age of 24.
2) Marc-Vivien Foe
The Cameroon midfielder collapsed during a Confederations Cup match in 2003. Medical staff attempted to resuscitate the 28-year-old on the pitch before taking him off on a stretcher. However, they failed in their attempts to restart his heart and he was pronounced dead.
3) Cheick Tiote
Four months after leaving Newcastle United, the midfielder fainted during a training session with Chinese club Beijing Enterprises. The 30-year-old Ivorian died in hospital.
4) Bafetimbi Gomis
The French striker has collapsed several times on the pitch due to a medical condition that causes him to faint. He has collapsed playing for Swansea City, Galatasaray, and Al-Hilal.
5) Miklos Feher
The Hungary striker was playing for Portuguese side Benfica against Vitoria Guimaraes in January 2004 when he keeled over in pain before falling backward onto the pitch after a heart attack. Medics attempted to resuscitate the unconscious 24-year-old before he was taken off on a stretcher and rushed to the hospital. Doctors tried to revive him for nearly 90 minutes before he was pronounced dead.
Sources: The Straits Times.
Nothing To Do At Home During MCO? Try These 5 Interesting Indoor Games!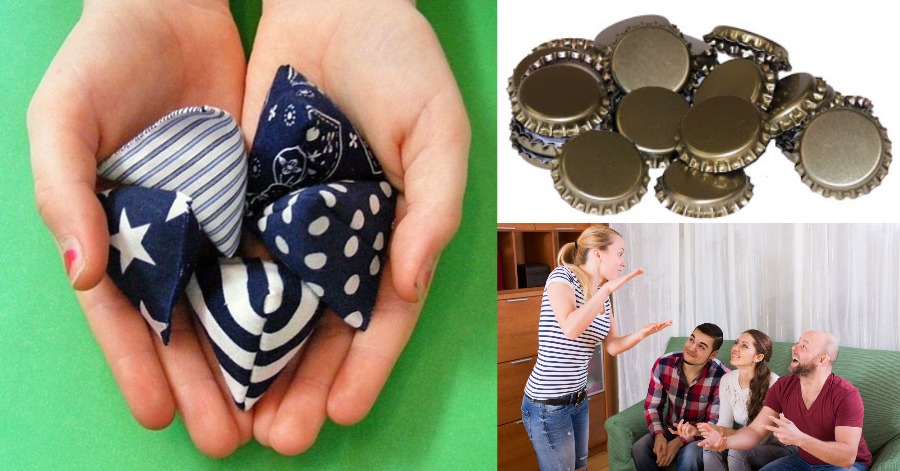 Indoor games and sports are a variety of structured games or competitive physical exercises, typically carried out either at home or in a well-sheltered building. There are actually so many indoor games that exist here in Malaysia. Many people see these indoor games as something that brings no benefit at all but actually playing indoor games could help children a lot.
They aid children to think for themselves, learn cooperation and teamwork skills, work on strategies and tactics, and learn how to hold a conversation with adults. Games are a fun way of getting your child to learn without them even realizing it. In addition, these indoor games teach more beneficial things to children. These are 5 interesting indoor games to try during MCO.
1) Congkak
Congkak is a mancala game of Malay origin played in Malaysia, Singapore, Brunei, Southern Thailand, and also some parts of Sumatra and Borneo. The word 'congkak' was believed originated from the old Malay 'congak' that gives the meaning as a mental calculation that was practiced in this game. It was considered that a good player will have an advantage in collecting points to win the game when the player calculates a few steps in advance.
2) Charades
Charades can be played with any type of word or phrase. On each turn, one person acts out a topic for their teammates to guess. You use a stopwatch or app to track the time, giving a maximum of two or three minutes for each turn. At the end of several rounds, the team with the shortest time wins.
3) Batu Seremban
It is was a historical and heritage kind of traditional game, unique and different. The game was inherited from the great grand generation of descendants before the world of civilization. The games was believed to be found and practiced in the popular area of Malaya (Malaysia), Philippines and all part of Malaya and Indonesia and also the surrounding islands. The aim of playing this game is to throw one of the stones one at a time and sweeping another on the floor all together catching the one you threw earlier on. This game continues to advance stages where the game gets complicated.
4) Ceper
Ceper or 'Tutup Botol' is a game based on the use of bottle cap 5 piece. It is one of the traditional games often played in the children. Ceper is the popular games around 1970-1980. This game usually involves two players and more. The way to play the game is determined by counting the number of successful ceper available during the weighing ceper.  A ceper will represent the two marks.
5) Simon Says
One person is designated Simon, the others are the players. Standing in front of the group, Simon tells players what they must do. However, the players must only obey commands that begin with the words "Simon Says." If Simon says, "Simon says touch your nose," then players must touch their nose.
Sources: Locco, Family Education, Playworks, Permainan Warisan.
Danish Midfielder Eriksen Talks About His Health After A Heart Attack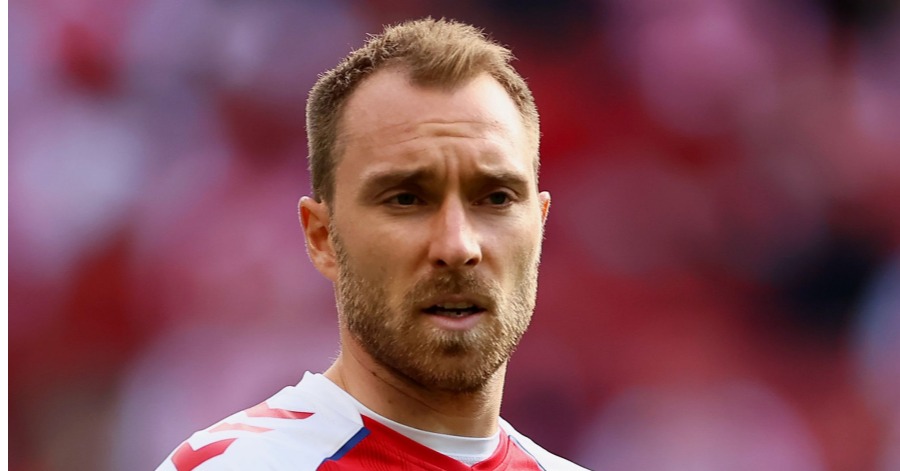 MOSCOW, June 14  — Danish national football team midfielder Christian Eriksen feels better after suffering a heart attack at the UEFA Euro 2020 match against Finland, Russian news agency (TASS) quoting journalist Fabrizio Romano wrote on Twitter with reference to La Gazzetta dello Sport.
"Thank you, I won't give up. I feel better now – but I want to understand what's happened. I want to say thank you all for what you did for me," Eriksen said.
On Saturday, Finland's team downed the team from Denmark 1-0 in the first group stage match of the 2020 UEFA Euro Cup. The match was held in Copenhagen.
At the end of the first half, Eriksen collapsed on the pitch. He had been given emergency treatment on the field for 15 minutes and then was carried off on a stretcher. The match was suspended with a 0-0 draw and the football players left the pitch. The player was taken to hospital where his condition stabilised.
The 29-year-old plays as a midfielder for Inter Milan and won the Serie A title with the club in 2021. Earlier, Eriksen had played for Tottenham and Ajax.
In the Danish national team, Eriksen played in 108 matches and scored 36 goals.
The Danish national team after the first round comes third in Group B, without gaining a single point. The first position is occupied by the Belgians (3 points), the second – the Finns (3), the fourth – the Russians (0).
On June 17, the Danes will meet the Belgians in Copenhagen.
Sources: BERNAMA