Hidden Treasure! These Are 5 'One Piece' Characters Based On Real Life Pirates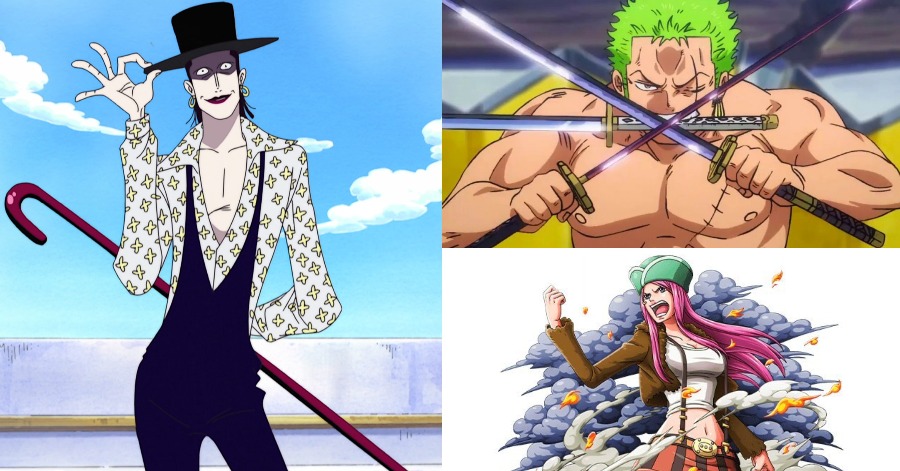 Towards all the diehard fans for one of the most well-known anime and also manga in this whole wide world that is 'One Piece' series, there are actually several pirates that are seen to be based upon real-life pirates throughout the particular series. Many of these characters have historical roots that make One Piece that much more fun.
Some of them which are quite obvious actually while some of them also are a bit less obvious, but still well known. For those who do not know, this might be a brand new and exciting fan knowledge for all of you. These are actually 5 of the One Piece characters who are based on real-life pirates.
1) Roronoa Zoro/Francois L'Olonnais
Roronoa Zoro, the master swordsman of the Straw Hat crew, is named after the French pirate Francois L'Olonnais. Pronounced in Japanese, the names sound very similar. It's hard to find any parallels between L'Olonnais and Roronoa besides the name, as the swordsman doesn't have the cruelty and lack of compassion for others, which the former had. L'Olonnais raided many towns – among all Maracaibo and Gibraltar in the Gulf of Venezuela. His crew hunted fugitives and tortured all the townsfolk until they revealed where any belongings or acquaintances were hidden. L'Olonnais was an expert torturer and spared no one. After a shipwreck, to escape the Spanish soldiers, after all his crew were killed, he smeared himself with the blood of the others, and played dead. The soldiers missed him and escaped into a canoe dressed as a Spaniard. He and his crew were captured by the natives who were siding with the Spanish. There were two versions of his death. Some people say he was cut into pieces and burned, and others say he was eaten alive.
2) Jewelry Bonney/Anne Bonny
Jewelry Bonney is named after and inspired by Anne Bonny, one of the most well-known female pirates in history. There are many tales of Anne Bonny's rebellious attitude from the time she was a teenager. At sixteen, she abandoned her father's household and married a pirate called James Bonny. During that time, she made many pirate friends and left her husband for Calico Jack Rackham, a small-time pirate, whom she later married, and they had a son that almost no one knows very much about yet. A few months later, Anne partnered with another famous female pirate called Mary Reid, with whom it is believed she also had a romantic relationship. Anne's promiscuous lifestyle, tales of which can be found in popular lore, could be reflected in Jewelry Bonney's gluttonous behavior. But contrary to her real-life counterpart, Jewelry is more inclined to help another pirate, like saving Zoro from what she believed to be his imminent death, when he interfered with a world noble. While no one escaped from the punishment of hanging, Anne was pardoned along with Mary, because they claimed to be pregnant, and also because of Anne's father's influence. After this, her fate was unknown.
3) Marshall D. Teach (Blackbeard)/Edward Teach
Marshall D. Teach, who goes by the name of Blackbeard. Most of us have heard of the real Blackbeard, Edward Teach, best known for the epic showdown he lost against Lieutenant Maynard. Real-life Blackbeard got his name from his enormous black beard, described by one historian as "covering his whole face, suffered to grow to an extravagant length, up to his eyes. He was accustomed to twisting it with ribbons and turn it about his ears". Apparently, he also enjoyed sticking lighted matches under his hat when he went into battle, just to be even more terrifying and inhuman. His fearsome nature became so legendary that after Lieutenant Maynard cut off his head, Blackbeard's decapitated body supposedly swam around the ship three times before sinking.
4) Edward Newgate(Whitebeard)/Newgate Prison
Newgate Prison was a London jail that remained in use for over 700 years. Most importantly for One Piece, this was where the much-maligned Captain Kidd was imprisoned before being hanged at Wapping in 1701. Newgate was one of the most infamous prisons in the public imagination. Not only was it a place many pirates would have been leery of but its presence in Whitebeard's name also works with his famed stance that no one can live without a moral code. Newgate Prison was concrete evidence that England had a penal code, which calls to mind the social norms and morals that tie into Whitebeard's personality. It's a slightly more tenuous connection than others but given the status, size, and reputation Whitebeard achieves in One Piece. it is also one of the more intriguing possibilities.
5) Lafitte/Jean Lafitte 
A privateer went rogue, Jean Lafitte's name actually fits his One Piece counterpart well. Lafitte in One Piece was a former law-abider as well, a policeman fired from the force for excessive violence. He later becomes a higher-up in Blackbeard's crew, just as Jean Lafitte worked his way up the maritime ladder, starting low and ending up a captain. At one point, he even issued a retaliatory wanted poster. The governor of Louisiana offered $500 for Lafitte's capture, so Lafitte turned around and offered $1,000 for the governor's. But unlike in the One Piece version, the real Jean Lafitte went back to the right side of the law, at least temporarily when the war of 1812 broke out, he refused to join the British Navy and offered the governor his services and extensive crew. Possibly still upset about that whole wanted poster thing, the governor turned him down, but a man named Andrew Jackson didn't, so Jean Lafitte went back to being a privateer, aiding in the war effort. In fact, he provided the ammunition for the Battle of New Orleans.
Sources: CBR.
YouTube Review: This Pilot Tells What Really Happened After Surviving Bermuda Triangle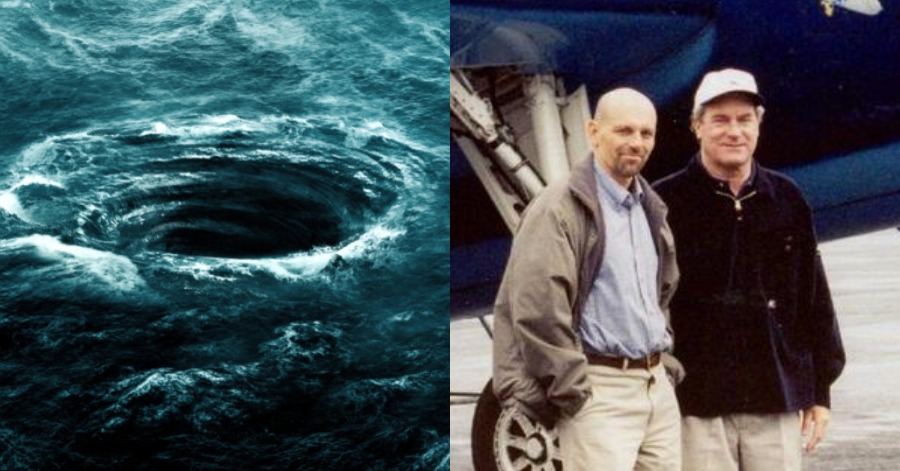 Bermuda Triangle has always been one of the world's greatest mysteries. It is a mythical section of the Atlantic Ocean roughly bounded by Miami, Bermuda, and Puerto Rico where more than dozen of ships and airplanes have been reported to disappear when passing through. Unsettling situations surround some of these accidents including the "Flight 19" case. A group of five U.S. Navy bombers disappeared over the Bermuda Triangle on December 5, 1945.
Posted by Ridddle on YouTube, the video shares about a pilot that 'survived' the Bermuda Triangle:
Beechcraft Bonanza, a single-engine aircraft had three passengers. The pilot, Bruce Gernon was on board with his business partner and his father. The flight was scheduled to fly from the Andros island to Miami beach on December 4, 1970, where the journey usually took one and a half hours. But on that day, they made it to Miami within 14 minutes.
The flight took off and was gaining altitude. As the aircraft reached 11,000 feet, Bruce saw a massive dark cloud ahead of them. It wasn't the first time as he already managed to cut through some of it but it seems like the cloud was growing every minute. He had no choice but to move through the cloud, once again.
As the aircraft entered the gigantic dark cloud, everything went black. No single ray of sun was passing through. Bruce was confused with his situation as the weather was pretty normal without any sign of rain or thunderstorm so he was wondering where could the dark cloud come from. As he braces himself through the cloud, he witnessed a blaze of light that could be anything but a flash of lightning. Bruce kept on flying but the cloud never seemed to end until he saw a small light where he immediately flies his aircraft towards the end.
To his surprise, the exit hole felt like it was shrinking and his navigation instruments began to malfunction. Eventually, he managed to get out of the dark cloud. As everything went to its normal state, Bruce contacted the ground control to determine their location but it was impossible because his flight was not showing on the radar. Not long after, the dispatcher announced that the flight has reached Miami and they had a clean landing. The flight had a speed of 180 km per hour and it is impossible for them to make a trip in just 45 minutes.
It remained a mystery until today even after Bruce consulted the aeronautical engineers and professors to provide him an answer to his 'teleportation' puzzle. Today, Bruce has written his own documentation book titled 'Beyond the Bermuda Triangle'.
Sources: YouTube Ridddle, History
YouTube Review: Be Excited Arianators! 'The Voice' Promo Is Out And Ariana Grande Is The New Coach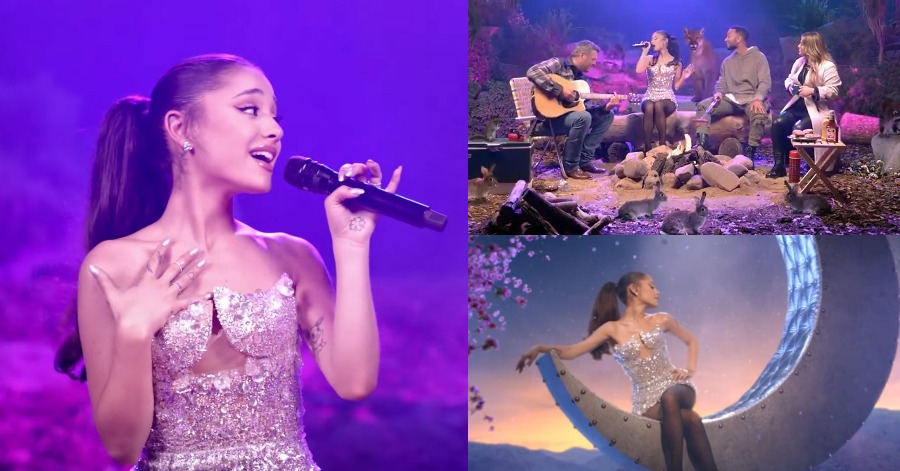 Ariana Grande is actually an American singer and also actress. She has received numerous accolades throughout her career including two Grammy Awards, one Brit Award, two Billboard Music Awards, three American Music Awards, nine MTV Video Music Awards and 26 Guinness World Records. She is a successful icon known all over the world.
Recently, she has been selected to be the next brand new coach for the new season of 'The Voice'. According to the website, 'The Voice' is an American singing competition television series broadcast on NBC. It premiered during the spring television cycle on April 26, 2011. It has aired twenty seasons and aims to find unsigned singing talent, solo or duets, professional and amateur contested by aspiring singers, age 13 or over that are drawn from public auditions.
Ariana Grande has brought out the lions, eagles, and also bears in a new promo for Season 21 of the reality singing competition. NBC has released the trailer for the upcoming season featuring Ariana Grande who is the latest addition to the series' panel of celebrity coaches. The Grammy-winning singer joins coaches such as Kelly Clarkson, Blake Shelton and also John Legend.
In the month of March, it was announced that Ariana Grande would join Season 21 of 'The Voice' replacing singer Nick Jonas. She made a guest appearance on the show in the year of 2016, where she performed her hit song that is 'Into You'. This is just one of Ariana Grande's recent projects, including a string of live performances from her latest chart-topping album that would be the 'Positions' album.
In the promo, Ariana Grande swoops in wearing a gorgeous silver dress on a giant floating crescent moon to join her fellow judges around a campfire. The newbie then got encouraged to sing a song around the campfire, serenades the entire forest of furry critters with the Olivia Newton-John hit 'Hopelessly Devoted to You', from the film 'Grease', which also starred John Travolta.
Sources: YouTube Cometa Exótico.
(Video) 'BtoB' Fans! Here Are 7 Best Songs That May Be Your Favorite!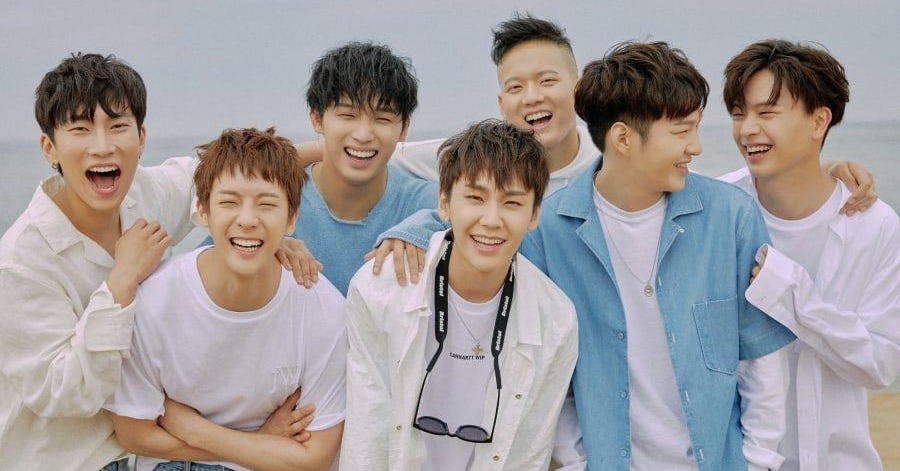 BtoB, the acronym for Born to Beat is a South Korean boy band debuted in 2012 by Cube Entertainment. The member of the band are Seo Eun-kwang, Lee Min-hyuk, Lee Chang-sub, Im Hyun-sik, Peniel Shin and Yook Sung-jae. Initially, there were 7 of them but one member, Jung Il-hoon departed from the group in December last year.
Ever since their debut, fans have been blessed with perfect pitched voices, smooth rap lines, and emotional songs. Their appearance on Kingdom: Legendary War has brought them to international attention where people finally appreciate not only their good looks but killer vocals. If you're new to BTOB's fandom called 'Melody', here are some hidden gems that you can add to your playlist.
1) "My Girl" – Press Play (2012)
While songs like "WOW" and "Press Play" from one of BtoB's earlier albums, "Press Play" are famous, the song "My Girl" is not getting the recognition it deserves. This song is catchy and you'll immediately feel the warmness of the melody in this specific song if you're familiar with BtoB songs. Perfect for spring or summer vibe, this song will make you feel all good inside.
2) "Ello Ello" – Beep Beep (2014)
The backstory of this song is about confessing our feelings to the person we like. It's cute, happy, and so hopeful. The beat is catchy, it will lift your spirits and get you up dancing afterward.
3) "Hope You're Doing Fine" – Move (2014)
This is the perfect song to blast on when you're wallowing over a breakup. It starts with Changsub's smooth and soothing vocals and continued with Minhyuk's rap line that will heal your soul. The whole song is written to those who have gone through or are going through heartbreak.
4) "Yes I Am" – New Men (2016)
This one is BtoB's most empowering and motivating song! It will drive you to be productive and inspire you to do whatever you have on your list. The build-up that leads to the chorus is emotional and the chorus itself is amazing enough to bring you a big wave of feelings.
5) "Red Lie" – Brother Act (2017)
"Red Lie" tells the story of a lover who has lost interest in their partner. Although it suits well to be a slow song, it is actually a bit upbeat but the melody is still solemn and melancholy.
6) "My Lady" – Brother Act (2017)
The album "Brother Act" is famous for its hit song, "Missing You", but the track right after which is "My Lady" is also a bop! The song starts with the smooth and angelic voice of Changsub, combined with Minhyuk's rap line. The song is the perfect combination of heartfelt and heartbreak.
7) "About Time" – Feel'eM (2017)
As usual, most of BtoB's songs are produced by the members themselves. "About Time" is not excluded. It was produced by Minhyuk and former member, Ilhoon. Everything about the song puts you right in the feels and you'll have it on repeat! It starts with the mellow rap of Minhyuk and the song just get even better with the poetic lyrics.
Sources: Soompi, YouTube BTOB 비투비 (Official YouTube Channel)