How To Appear Taller In Pictures? Use These 7 Useful Creative Ways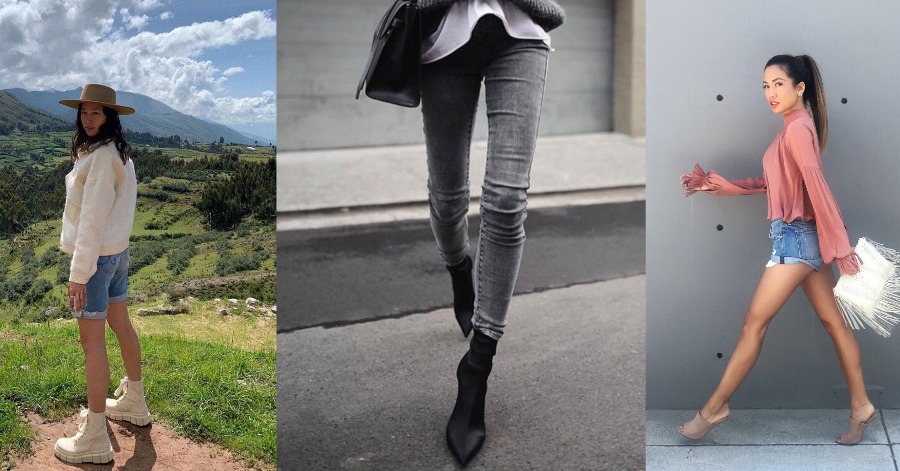 There is nothing wrong with being short, petite, or whatever term you choose to label yourself. But sometimes people wish to be taller, especially in pictures. Whether you consider yourself short or not, your Instagram feed will thank these tips for adding extra inches to your photos!
Here are 7 tips on how to look taller in your pictures:
1) Angle the camera from below
A fashion blogger, Kat Collings, did an experiment of taking pictures with different angles. From that very experiment, she found that pictures taken from below make you look taller. Since the camera is angled up, it lengthens your figure and gives the illusion of extra height. So the next time you take a picture, try from a below angle!
2) Be the tallest in the frame
Posing with people or objects that are much taller than you will emphasize your size or your lack of height. It is just the same as standing next to someone taller, whereas you will notice the big height difference. So in order to look tall, stand-alone, or next to the shortest thing and you will look taller by comparison.
3) Take walking photos
Next time you take a solo photo, take a step forward naturally with one of your feet in front to make your legs look longer and leaner. This trick was taught by Chriselle Lim, a beauty blogger. She suggests stopping standing still for a photo and pull a single leg forward, instead.
4) Fill the entire frame
Limit the size of your frame up to your height, well, unless there is something amazing in your background that is worth to be captured as a memory. If not, extra space above and below you makes you look shorter in pictures. By cutting it out, your picture will look better!
5) Don't mid-body crop
Pictures are taken from the waist up to hide your short legs but did you know? It tends to make you look shorter. It is important to take full-body photos to show length because our perceived height comes from our legs.
6) Wear a single color
According to fashion journalist, Taniya Talukdar, wearing a single color or anything near that gives your figure the ability to lengthen your body. You'd be surprised at how much the color of your clothes plays a role in the illusion of your actual height! The effect is even more obvious if you wear darker colors that could transform your image from small to tall and lean.
7) Stand straight
Model Sharon Wu, shares in her blog, Style Lullaby about the importance of good posture to make your figure look taller in photos. Standing straight with your chin up and shoulders back guarantees your maximum height so you can take advantage of every inch there! This tip can also be used when you're taking sitting photos.
Take your camera out and get ready to shoot new photos for your Instagram feed!
Feeling Doubtful With The Skills You Have, Try These 4 Steps To Help You Master Them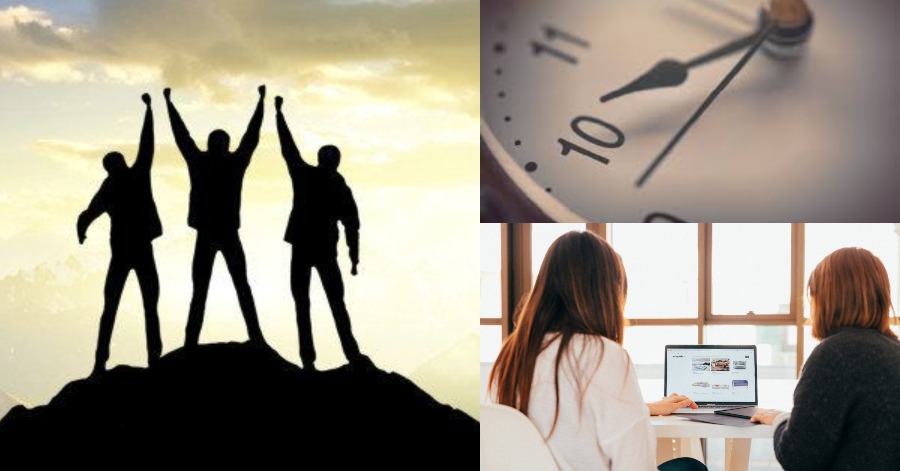 There are actually so many things to learn and also experience in this whole wide world nowadays, yet most people would rather stick to what they already know and not bother to take a leap or even experience something new in their life. This is because common skills become obsolete and new opportunities are created all the time, especially during this modern world nowadays.
People should not always be afraid to try and learn new things because they would never know that someday these new things could help their life to become a much better life. They just have to be brave and try them. If people are serious about wanting to pick up a new skill and being able to learn it well, try to practice these 4 steps to help anyone to master the desired skills.
I sucked at writing.

5 years later, my writing helped build a multi 9-figure business.

You can use the method I used, to master any skill in 4 steps👇

— Craig Clemens (@craigclemens) June 15, 2021
1) Immersion
You need to live and also breathe your skill in nearly all your waking hours. When you become so familiar with the skill that you want to learn, you will eventually master it because the skill has practically become one with you.
2) Application
You must do your skill at least 5 days a week. As the saying goes, "Practice makes perfect". Because of that, spend most of your time trying to perfect your craft so that you can master the skill at the end.
3) Mentorship
Having someone tell you when your off-course can be priceless. The best at whatever you want to do, have seen it all. Even better would be to pay your teacher so both of you are held accountable.
4) Time
"Get rich quick" is a scam. So is "Get good quick". So give yourself the gift of time. Everything that could come out great would definitely take some time. As the saying goes, "Great things come for those who wait".
Sources: Twitter Craig Clemens.
Movie Review: Unexpected Plot & Hilarious Segments, 'The Con-Heartist' Is Now On Netflix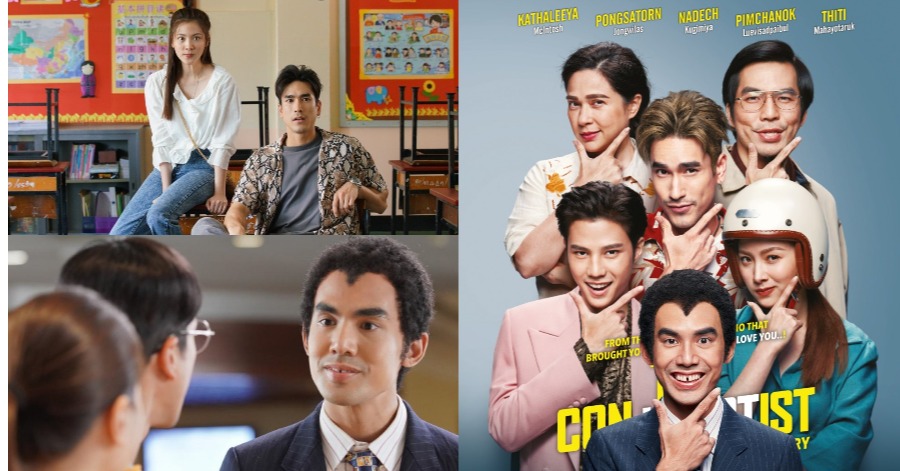 If you love Thailand rom-com films, this one is definitely for you! Starred by Pimchanok Leuwisetpaiboon, the same actress that played Nam, in A Little Thing Called Love, this movie could leave you in tears and die out of laughter.
This romantic comedy film was directed by Mez Tharatorn, the same director of the famous Thailand movie, 'I Fine..Thank You..Love You'. It was released in 2020 and as of now, it received 7.2/10 ratings on IMDb.
The total runtime of the movie is 120 minutes which is around 2 hours 10 minutes. The movie has a genre as Debt, Con Artist, Unusual Friendship, and Revenge.
What 'The Con-Heartist' Is About:
Ina, an innocent girl was ditched by her boyfriend after he scams her and took away her savings. After the unfortunate event, Ina turns completely unstable and broke. She comes across another scammer when she was about to get scam for a second time, in a phone scandal.
Thanks to her previous misfortune, she did not fall for it and even caught the scammer. Instead of handing the scammer guy to the police for further investigation, Ina uses him to take revenge on his ex-lover.
What Can Be Said About 'The Con-Heartist':
A light-hearted film with good-looking casts and an unexpected plot, this film can surely be enjoyed by many.
Apart from the funny and suspense scenes, the plot of the movie Con Heartist is surely the best. It is not some cliche movie and the plot is unexpected, leaving you wondering what comes next. Although it is not fulfilled with many romance elements, there is a romance that can be seen at the end of the story.
Overall, this movie is totally recommended. It is filled with fun elements and some cute moments. There is a balance in heart-warming and hilarious segments. The sad scene can be seen when we would feel sorry for the main character, Ina.
Sources: Otaku Kart, IMDb
(Video) These 3 Out of 4 Buildings of 'Corus Paradise Resort' Are Abandoned And Haunted!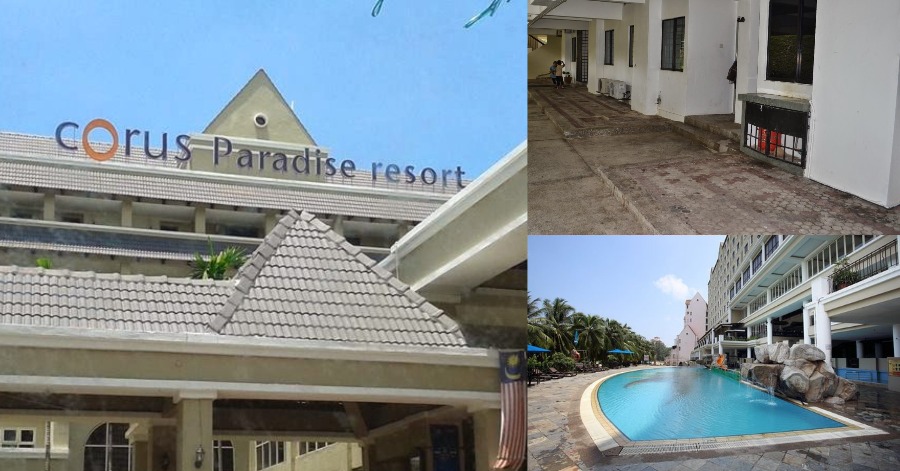 Located at Jalan Pantai, Port Dickson specifically in Negeri Sembilan, the Corus Paradise Resort is considered a haven for those who love a good view of nature. It is actually near the Straits of Malacca. Other than that, it is also of course would be near the sea. In terms of transportation, it is strategically situated near major roads and highways.
From the famous Kuala Lumpur International Airport, it will only take you 35 minutes to get here. It has 200 rooms, and can accommodate up to 300 people for their seminars and events area. This Corus Paradise Resort has received a lot of negative reviews and also comments from many of their visitors.
Corus Paradise Resort may boast 4 buildings, but only one of them is in good condition and ready to accommodate guests. In fact, previous guests have reported that the other 3 buildings look abandoned with paint coming off the walls, no lights available.
Other than that, the lifts used in the buildings also have strange smells that are unbearable for human beings. The abandoned buildings also have unexplainable watermarks on the walls as if the place had experienced terrible flooding in the past.
Sources: YouTube AMR AMRadyo.