If You Get Tired Easily Because of Running, Try 'Slow Jogging' That Gives The Same Benefits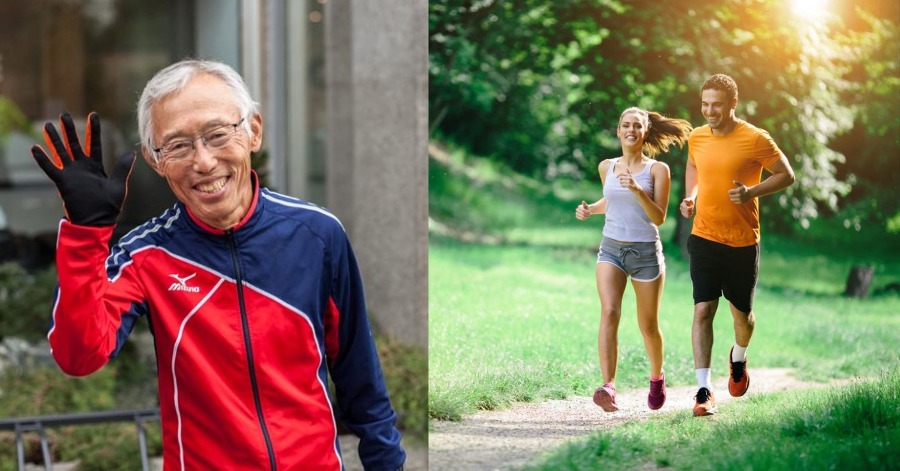 Used to be unknown outside of Japan but now gaining more and popularity worldwide, slow jogging is an exercise method elaborated by Prof. Hiroaki Tanaka. The term 'slow jogging' was chosen for emphasis, that even though we are talking about a sport traditionally associated with moving fast, slow can be a perfectly good way to do it.
It is an efficient, healthier, and pain-free approach to running for all ages and lifestyles. Slow jogging is more like taking a walk, at the intensity light enough to enjoy conversation or, if by yourself, to just smile. For most beginners, it means jogging at a walking pace.
Your own version of 'slow jogging' can be thought of as conversation-pace running. If you can pretty easily have chat with a buddy, then that is your slow speed. If you are more apt to track your heart rate on runs, a gentle pace would likely find your heart rate at approximately 110 to 140 beats per minute.
Benefits Of Slow Jogging
Establishes efficient form.
Strengthens muscles.
Promotes efficiency of respiratory, cardio, and muscular systems.
Fosters handling of physical discomfort and improves discipline.
Facilitates adaptation of ligaments, tendons, bones, and joints to the stress of running.
Increases size and number of mitochondria, thereby improving the use of oxygen and glycogen storage.
It Burns more calories than high-intensity sprints.
Helps the body flush toxins resulting from muscle fatigue.
(Video) Stay Alert! Signs That You Have To Know When Water Column Is Coming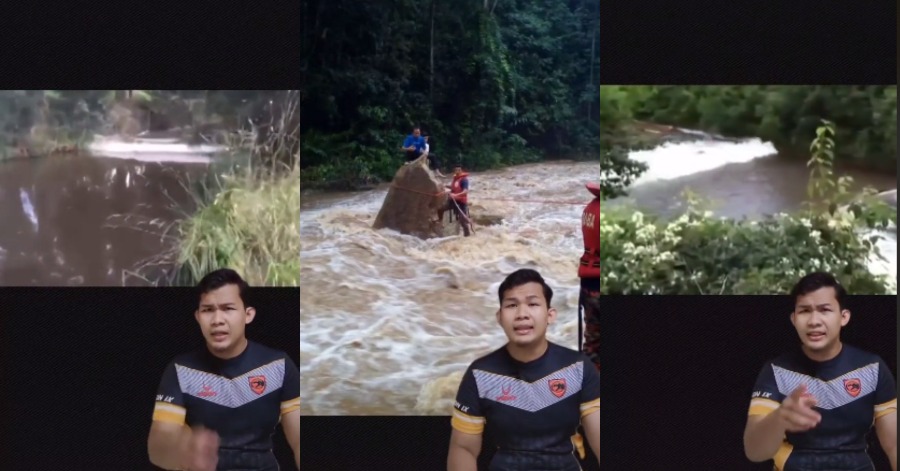 A water column is actually a conceptual column of water from the surface of a sea, river, or even lake to the bottom sediment. There have been so many deaths and also trouble happened because of the water column phenomenon here in Malaysia. So shocking to hear that kind of news because water columns are usually so sudden and it is hard to avoid.
Worry not because there are actually certain signs that you can be aware of few moments before the water column phenomenon happens. Taking note of these phenomena could really help you a lot when a sudden water column comes near your area. The informational video was posted by a TikToker that goes by the name Murshid. This is it.
Signs that you have to know when the water column (kepala air) is coming:
1) There are suddenly increasing amounts of branches and leaves flowing in the water.
2) The water suddenly turns murky and frothy.
3) Water level increases in certain areas.
Sources: TikTok Murshid.
Vaccination For Homeless Begins In Kuala Terengganu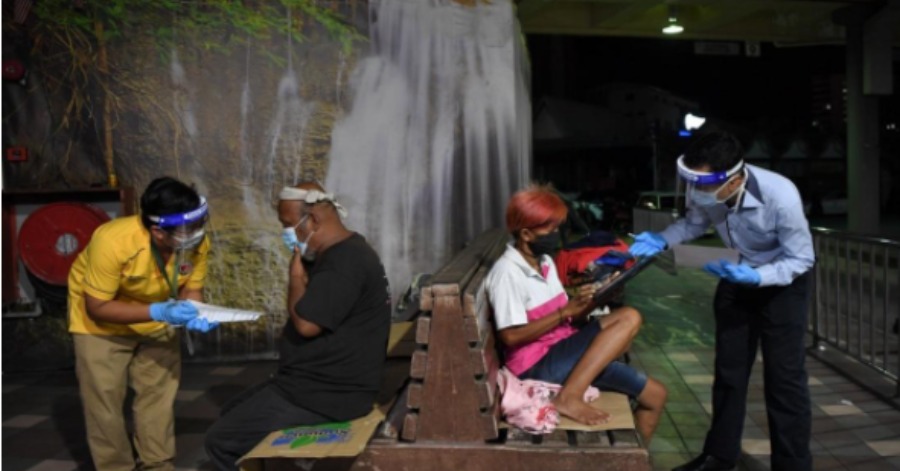 KUALA TERENGGANU, Sept 27  — After the prisoner and Orang Asli groups, the Terengganu government began extending the vaccination programme to the homeless in the state last night.
State Local Government, Housing, Health and Environment Committee deputy chairman Ahmad Shah Mohamed said 18 homeless people from around Kuala Terengganu received the single-dose CanSino vaccine.
"The response received from the group was very encouraging as they had been briefed on the importance of getting the vaccine by several non-governmental organisations (NGOs) that had been in close contact with them.
"The vaccine administration went smoothly, except for the few who fled, probably because they were not comfortable seeing so many strangers. We will track them down so that they will not be left behind in the vaccine roll out," he told reporters after checking on the vaccination process for the homeless last night.
Also present were personnel from the Terengganu State Health Department, Social Welfare Department, National Registration Department, Community Social Association and the police.
To date, it is estimated that there are 50 homeless people in the Kuala Terengganu district.
Meanwhile, Mohd Zulkifli Mohd Rani, 50, from Kerteh, Kemaman said he was thankful that the government has not sidelined the group in the vaccination programme.
"I am aware about the vaccine after watching television at the restaurants near this bus stop … I was not afraid because the NGO members who had been helping us have reminded us to cooperate with the doctors.
"Anyway, the process did not take long, it was painless and over within minutes. The doctor too was kind to us just like the NGOs who have been providing us with food and other needs," he said.
Sources: BERNAMA
Govt Considering New Controlled Price For COVID-19 Self-Test Kits Before December – Rosol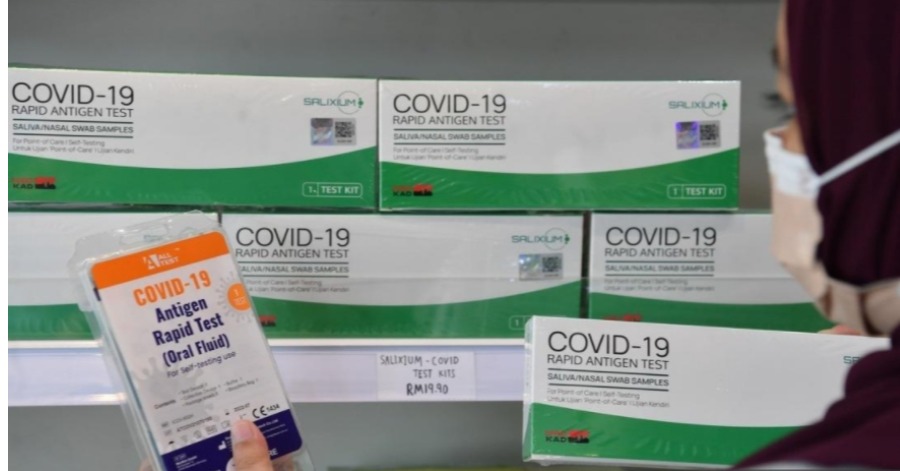 KUALA TERENGGANU, Sept 27 — The government is considering a new controlled price on the COVID-19 self-test kits earlier than the expected date in December, said Deputy Minister of Domestic Trade and Consumer Affairs Datuk Rosol Wahid.
He said discussions on the matter involving various stakeholders were underway.
Rosol said the opening of the economic, tourism and education sectors in stages and relaxations of the standard operating procedures set under the National Recovery Plan (PPN) would make the COVID-19 self-test kits to become an essential item that would be part of the new normal.
"Therefore, the government is always concerned in ensuring that consumers can get the kit at a better price and business continuity of the industry players," he said in a statement today.
On the enforcement of the COVID-19 self-test kit price controls which came into effect on Sept 5, Rosol said of the 3,106 premises checked, 348 of them were found selling the kits below RM19.90 per unit and RM16 each for wholesale, while 2,554 sold it at prices set by the government.
"The ministry welcomes the initiative taken by the industry players in helping to reduce the burden of the people by offering the kits at a lower price," he said.
Rosol also said beginning October, the self-test kits would not only available at pharmacies and clinics, but also at other types of premises such as supermarkets and convenience shops.
"However, the ministry must first ensure that these premises have sufficient information on the conditions for the sale of the COVID-19 self-test kits, including complying with the product labelling requirements and handling methods to facilitate the public in getting the items," he said.
Sources: BERNAMA