Indonesia Reports 83 Missing Fishermen In Six Months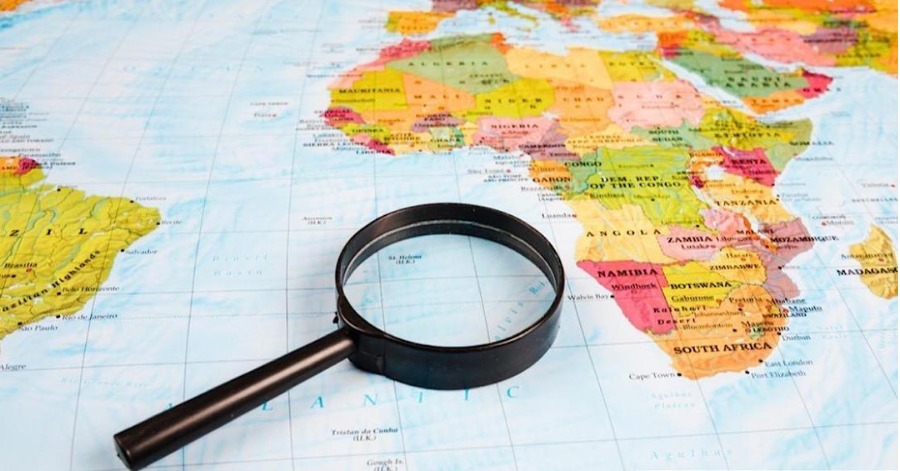 JAKARTA, June 21 — As many as 83 fishermen went missing in Indonesian seas for six months from December 2020 to June 2021, recorded Indonesia's Destructive Fishing Watch (DFW).
DFW Indonesia Coordinator, Moh Abdi Suhufan said that the disappearance of fishermen was triggered by 42 accidents, the majority of which occurred in fishing boats with sizes below 10 GT (Gross Tonnage).
Those incidents claimed 14 deaths while 42 were rescued. On average, there were seven accidents in one month, reported Vietnam News Agency.
Abdi asked the Ministry of Maritime Affairs and Fisheries (KKP) and the Ministry of Transportation to improve the strategy of protecting fishermen on small boats. The fisherman insurance programme run by the government should be easily accessible to fishermen in remote areas, he added.
The official pointed out that the number of incidents of ship accidents indicates the high level of vulnerability of Indonesian fishermen, who work without personal protection, lack safety facilities, and do not have insurance.
DFW Indonesia researcher, Subhan Usman, urged the KKP to increase its attention and intervention to small and traditional fishing groups.
The fishing industry is currently dominated by small-scale fishing vessels as 99.16 per cent of Indonesia's current fleet are below 30 GT.
Sources: BERNAMA
Penang To Launch 'Smart Street Pole' Project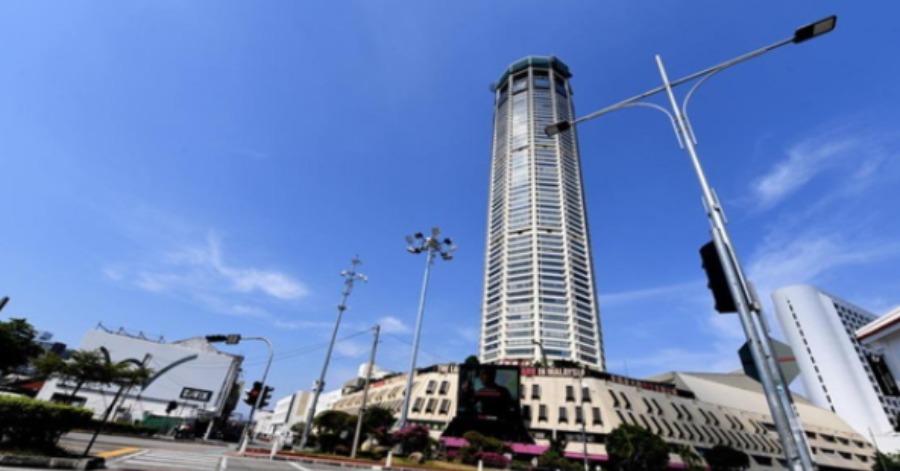 GEORGE TOWN,  Sept 2 –The Penang Government will issue a Request for Proposal (RFP) from interested parties for its proposed 'Smart Street Pole' Project to replace the free wifi service or 'Penang Free WiFi' (PFW).
State Infrastructure and Transport Committee chairman Zairil Khir Johari said the state government was still studying guidelines on the proposed project with various stakeholders and expected the RFP to be issued end of the year.
He said the move to replace PFW with Smart Street Pole was due to the many complaints on PFW, including about the speed of the internet and the cost.
"We have also issued the  RFP twice for the PFW project but did not get a favourable bid and the state government has decided to stop the project. This smart pole project will replace PFW where it can be installed together with closed circuit television (CCTV) cameras, street lights as a communication pole for Wifi service," he told the State Assembly sitting today.
He was responding to a question from Lee Khai Loon (PH-Machang Bubuk) who wanted to know the development of the Penang Free Wifi project and the network facilities provided by the state government to facilitate home-based teaching and learning (PdPR), as well as for those working from home.
Zairil (PH-Tanjung Bungah) said several telecommunication companies had experimented with building the smart poles in several strategic areas, but implementation of the the smart pole project had to be delayed due to the movement control.
The smart poles will be built in public areas such as public markets, schools and hospitals by offering free wifi service to surrounding residents, he added.
PFW was launched in 2009 by the state government, involving a total of 1,560 access points  and was stopped in 2019.
Sources: BERNAMA
60 Villagers In Beaufort, Membakut Hit By Floods Following Incessant Rain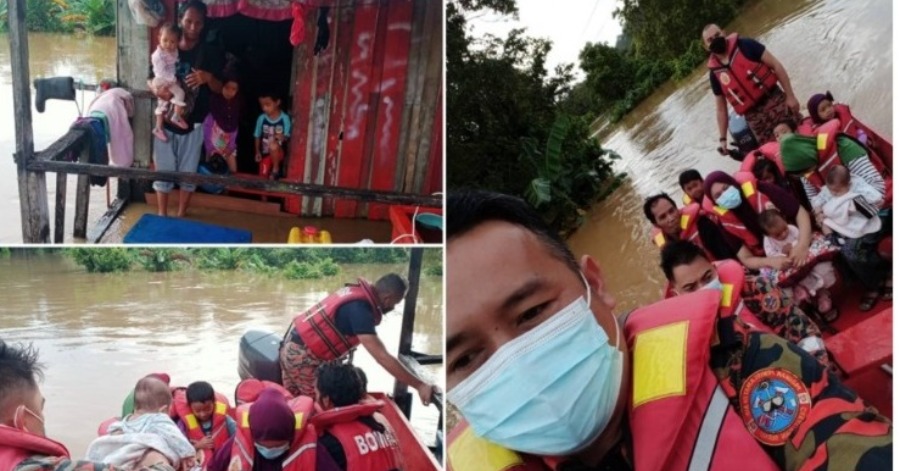 KOTA KINABALU, Sept 2 — Incessant rain that started late Tuesday and lasted until yesterday has caused 45 villages in Beaufort and 15 villages in Membakut to be hit by floods.
The Beaufort District Disaster Management Secretariat, in a statement today said no one has been evacuated so far, however as a precautionary measure, one relief centre has been opened at Dewan DSP Mohd Dun Banir.
He said among the affected villages in Beaufort were Binunuk, Balibata, Simpang Empat, Bakalau, Sungkadan, Melalugus, Batandok Lubak, Melati, Lumatai; while in Membakut the affected areas included Kampung Bambangan, Sinoko, Sindok, Baitam Ulu, Baitam Laut, and Baitam Baru.
"Continuous downpour in Beaufort, Tenom and the Ulu Membakut area has led to the rise in water level of Sungai Membakut as well as Sungai Padas in two districts.
"Two gates of the Pangi Hydro Dam had to be opened to reduce the quantity of water in the dam, causing the water in Sungai Padas to reach a dangerous level and following that, the Disaster Operations Control Centre was activated yesterday," it said.
The floods also affected 59 roads in the districts, including Jalan Kampung Binunuk, Jalan Pekan Lama Membakut, Jalan Kampung Baitam Baru, Jalan Kampung Suasa and Jalan Kampung Kangsa.
Also hit were 11 schools, including three in the Membakut district, namely Sekolah Kebangsaan Kampung Bambangan, Sekolah Kebangsaan Sinoko and Sekolah Kebangsaan Pekan Membakut.
Sources: BERNAMA
National Heroes Share Success In Fight Against The Communists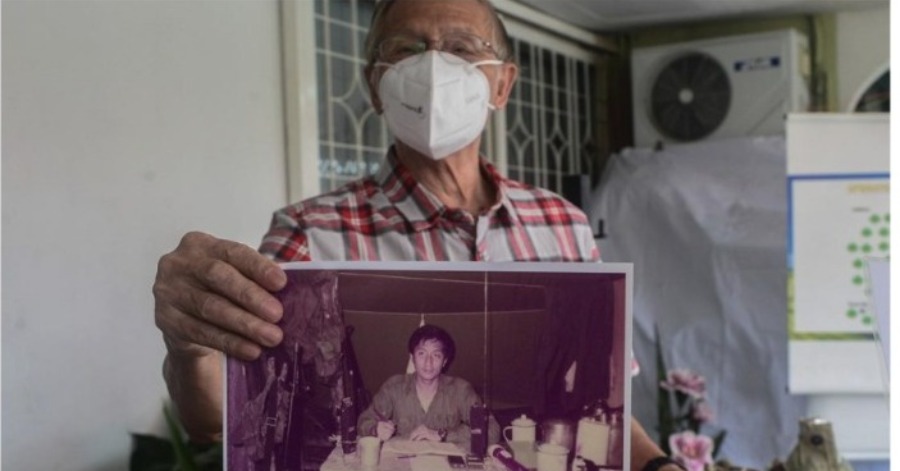 KUALA LUMPUR,  Sept 2 — Failure of the Communist Party of Malaya to take over Malaya, leading  to the fall of communism in 1989, is proof of the prowess of the country's security forces in fighting the movement.
According to national heroes Datuk Paul Kiong and Captain (Rtd) Dr Wong Ah Peng, tactical and psychological approaches were among the methods used by the security forces, especially in eliminating the remaining communist insurgents in the country in the 70s and 80s.
Although they served in different security forces, Kiong, with the Royal Malaysia Police (PDRM) and Wong, with the Malaysian Armed Forces (ATM), their mission was the same,  to defeat the communist to ensure peace in the country.
Kiong, 77, said his experience in intelligence work with the Special Branch of PDRM earned him the trust of his superiors to carry out undercover missions to obtain information on communist activities in the country.
The psychological assault approach allowed him to obtain as much information as possible to facilitate efforts to defeat the insurgents.
"If we use the approach of killing the enemy (communist), we will not  get any information. So, following an order from my superiors, I went under cover as a food supplier to gain their (communist)  trust.
 "From then on, I went under cover and got to join the group and mingle with them (communist) for six years," he said in a special interview with Bernama recently.
Paul, born in Ipoh, Perak, said the tactic proved effected as when  43 communist insurgents, including eight women, were arrested at a camp in Cameron Highlands, Pahang, in an operation known as Catfish: Stoke Coffin Camp in June 1981.
The communist insurgents were arrested without any bloodshed and no bullet was used, he said, adding that it was the biggest success during his 34 -year service with the police force.
It was a huge sacrifice, for when Kiong went under cover, he rarely went home to see his family.
"When I got to go home, my four-year-old child didn't know me," he said.
He retired on Feb 1,  1988 and received many awards for his service and bravery in fighting the  communist,  including the Bintang Kehormat Seri Pahlawan Gagah Perkasa in 1983 and the Pingat Keberanian Handal Perak in 1988.
As for Wong, 65, who was with the Ninth Malaysian Infantry Brigade then, the tactical method was used to detect and attack a communist camp during a special operation in Gunung Korbu, Hulu Kinta Perak on June 1, 1979.
Together with 10 others, comprising the natives of Sabah and Sarawak and the Orang Asli, Dr Wong said they started the climb up the mountain at midnight with only the moonlight to lit their path avoid being detected by the enemy.
"What we feared most was the booby traps," he said when met recently.
During the operation at the camp, which was at an altitude of five thousand feet above sea level, Dr Wong said his team was attacked.
Three communist insurgents were killed in the 3 pm attack, said Wong, who suffered his first combat injury in the 45-minute firefight when a bomb exploded.
"It was a terrifying moment for our team, with the rains of bullets coming at us, but we finally managed to over power them, although we lost two men.
"The battle was intense as there were more than 30 of them (enemy)," said Wong, who retired from the service in 1986.
His advice for Malaysians is to together defend the country against any elements that could threaten peace and order  so that they could continue to enjoy the independence achieved by the country.
Sources: BERNAMA