Japan To Begin Issuing "Vaccine Passports" In July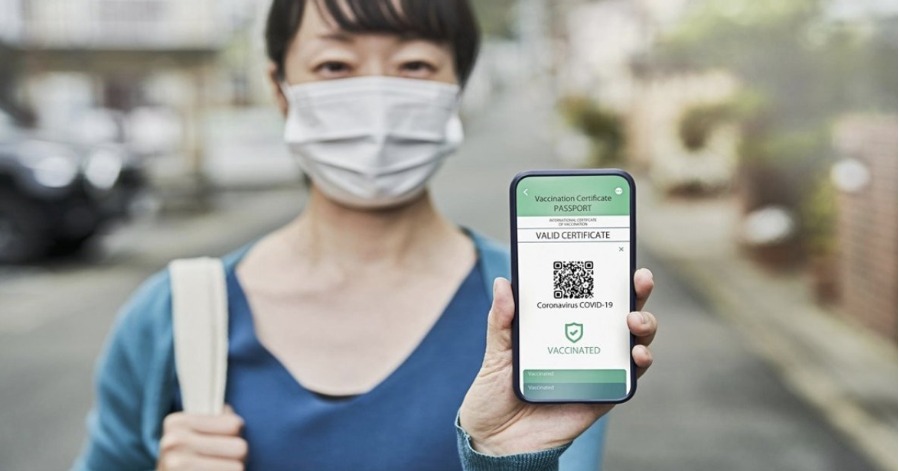 TOKYO, June 17 — Japan plans to allow municipalities to begin issuing "vaccine passports" from mid-July, with its top government spokesperson on Thursday referencing the documents' "prompt issuance," reported Xinhua.
"To prepare for prompt issuance, we will first issue the vaccination certificates by paper but will also make consideration for their issuance in the digital format," Chief Cabinet Secretary Katsunobu Kato told a regular press conference.
According to sources familiar with the matter, more activities are becoming available overseas to people who have documents certifying they have been vaccinated against the novel coronavirus.
The Japanese government wants its citizens carrying the documents verifying their vaccination status to be exempted or only have to undergo a shortened quarantine period when they travel, the sources said.
The government here has been asking other countries to comply with this, they added.
Some business circles here are calling for the passports to be issued as soon as possible on hopes for increased overseas travel in twine with overseas economies reopening.
The certificates, to be issued by local municipalities in Japan, will be free of charge and based on the government's vaccination records. They will be available to regular passport holders.
The vaccine passports will also show the vaccine manufacturer, with the information written in Japanese and English.
The government has said it may also issue digital versions of the certificates that can be applied for online, Japan's public broadcaster NHK said.
In the meantime, applications for the vaccination passports will have to be made in person at local government offices.
Sources: BERNAMA
Such A Hidden Gem To Look! These Are 5 Coolest Abandoned Places Worldwide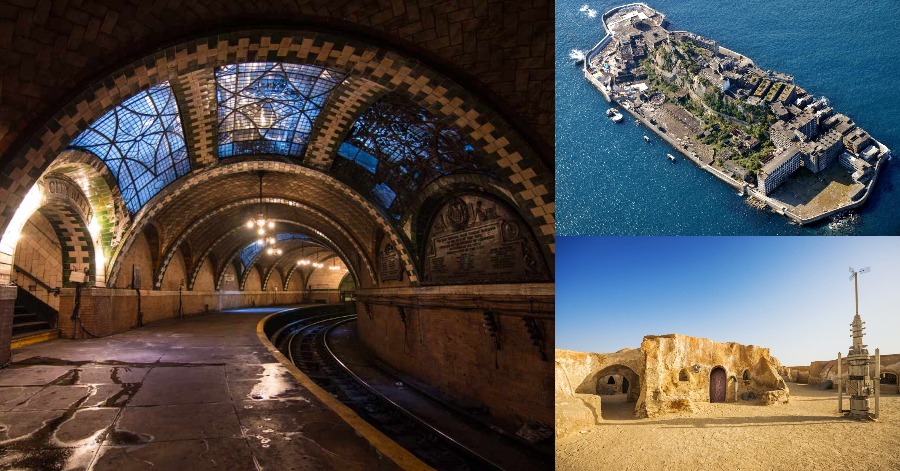 Though apocalyptic, there's something beautiful about abandoned places. The clocks have stopped ticking and there's not a soul in sight, but the shell of what used to be remains. There is something both eerie and striking about abandoned places. Abandoned places show us what happens without consistent human upkeep and perhaps what could even happen to the places we love and frequent.
These spots are haunting, and there is a mysterious beauty in neglect. From discarded hotels to ghost towns and flooded villages, these are actually 5 abandoned places in the world that are so cool to look and enjoy, perfect for intrepid travelers with a macabre sense of adventure.
1) Maunsell Army Sea Forts in England
These forts on stilt off England's east coast were originally World War II gun towers to defend against German aircraft. Now rusted out and decaying, they were decommissioned in the 1950s and have not been used since. They hark back to some of the darkest days of the war, and what is left of them can still be viewed today from passing boats.
2) Star Wars Sets in Tozeur Desert, Tunisia
The majority of filming for the planet of Tatooine took place in Tunisia, and several sets were abandoned deep in the Sahara Desert after production, including Luke Skywalker's iconic childhood home from Star Wars Episode 4: A New Hope. Now, some of the sets are deteriorating and becoming buried beneath the sand.
3) Gunkanjima Island in Nagasaki, Japan
Less than one square kilometer of rock sits on top of a massive, 1950s undersea coal mine. The miners needed a place to live, so an entire city arose on the tiny island. Nearly 6,000 people lived there, the world's highest population density. But when the coal ran out, the micro-city was deserted.
4) City Hall Station in New York
This beautiful subway station was in use until 1945, but it closed down because the curve of the platform was too sharp for newer, longer trains. Decorated with stained glass skylights, colorful tile and brickwork and chandeliers, this work of art is sadly no longer accessible to commuters and passersby, but the New York Transit Museum does offer tours to this underground treasure box.
5) Wanli UFO Village in Taiwan
These pod-shaped rooms, originally designed as ski chalets, were once destined to be part of a cheerful beachside vacation resort. However, after financial struggles, the project made of lightweight fiberglass Futuro houses was abandoned. Today, rather than a relaxing vacation destination, the combination of whimsical architecture, pastel coloring and decades of decay is unsettling.
Sources: Newsweek.
(Video) Man Recreates Situation At Airport, Makes Many People Miss To Travel Again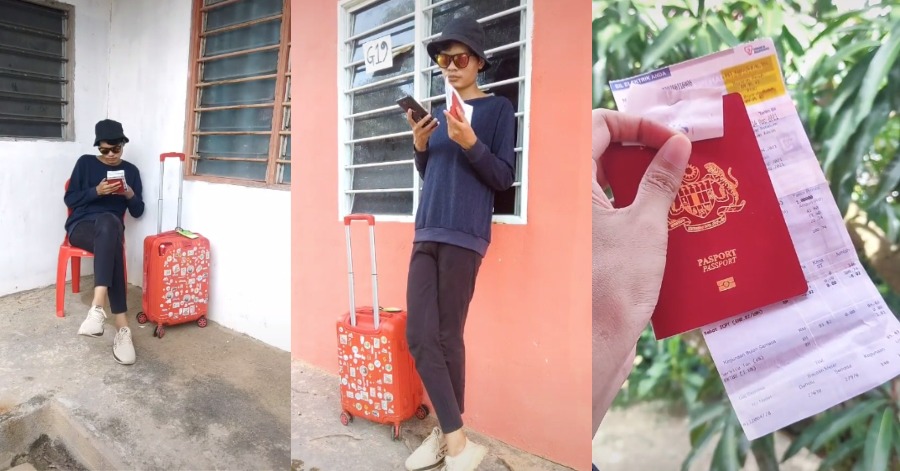 One of the major things that many people here in Malaysia miss the most during this time of the COVID-19 pandemic is definitely traveling abroad. The proof would be, many can be seen have already started to throw back their old photos and also videos while traveling in other countries before the Covid-19 outbreak hit the rest of the world last year.
In a matter of fact, some people want to travel so much up until they recreate what it feels like just to be at the airport because they have really missed the atmosphere there. This particular video of a young man who went viral on this TikTok app when he acted in his own house which was turned into an airport steals the netizen's attention.
Based on the uploaded video by a particular young man named Hadrey Ali, it can be seen that he was just outside his house with full preparations as if he wanted to go on holiday. He was also seen carrying his own luggage while holding a passport in his hand. What was even more entertaining with the video was that he literally uses his house's electricity bill as his own flight ticket
His action really invites a lot of laughter for many people who watch the video. His acting in the posted video which showed the full procedure at the airport until getting into the plane was accompanied by an audio recording of the announcement there. Looking at the comments section, turned out many people also really wanted to travel.
Sources: TikTok diva.h.a.
Specialty In Malaysia, These Are 3 of The Most Unique Museums Ever Built In This Country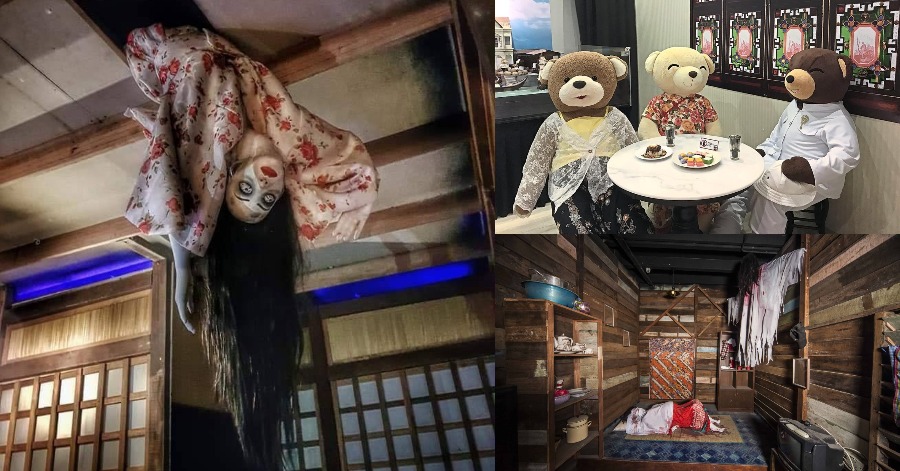 Most people might do no know this but in Malaysia itself, there are actually a variety of museums that are definitely unique and should be the focus of many people local and also international. These museums would make everyone feel so amazed and also satisfied with their one-of-a-kind design of architecture and also the displays that they have.
Unfortunately, not all but only some of the people nowadays no longer want to bring their children to museums on the reasons the museums are boring. For this particular article, let's push aside all of those boring factors that actually never exist or even true and let us take a look at some interesting museums and different from others in Malaysia.
1) Wonderfood Museum, Pulau Pinang
Undoubtedly, Malaysia is rich in various types of local food and we should be grateful for the diversity of cultures and races in our country. Dedicated to food lovers, Penang Wonderfood Museum has a kitsch, kooky and in-depth look at the city's unique food culture with larger-than-life displays of Malaysian dishes. Set within a 1940s colonial building in Georgetown, the museum is divided into three galleries called Info Zone, Wow Zone, and Educational Zone. All of the hyper-realistic models are handcrafted by the museum's owner, Sean Lao who utilizes food replication techniques from Japan. With an attractive color scheme, photo-friendly exhibits, it's no wonder the museum always gets a lot of visits. Both from within and outside the country.
2) Penang Ghost Museum, Pulau Pinang
If you are a fan of ghost stories, you can try visiting the Penang Ghost Museum in George Town to see various exhibitions of ghost statues from local legends such as pocong, oil people, and vampires. To be sure, a visit here is definitely not for the faint of heart. This unique museum not only showcases the statue of the legendary Malay ghost, even a replica of the statue of a ghost in a different zone. Among them are the legendary Chinese ghost zone to see Jiang Shi, the Egyptian zone to see mummies, the Japanese zone for popular ghosts such as The Ring, Ju-On, and Rokurokubi (long neck ghosts), Zombie zone, Dracula zone, as well as special zones for Halloween.
3) Teddyville Museum, Pulau Pinang
Located on Batu Ferringhi, more precisely on the premises of DoubleTree Resort by Hilton, this Teddyville Museum tells in detail the history of 'teddy bears' in addition to housing old teddy bears that are very high value. Apart from that, this gallery tells the history of Penang using dolls as well as some large bear statues that are made to resemble some Penang icons such as Datuk Lee Chong Wei, Datuk Nicol David, and Tan Sri P. Ramlee.
Sources: Facebook Wonderfood Museum, Facebook Ghost Museum, Facebook TeddyVille Museum.