"I Had Fun, I'm Not 21 Anymore," – Floyd Mayweather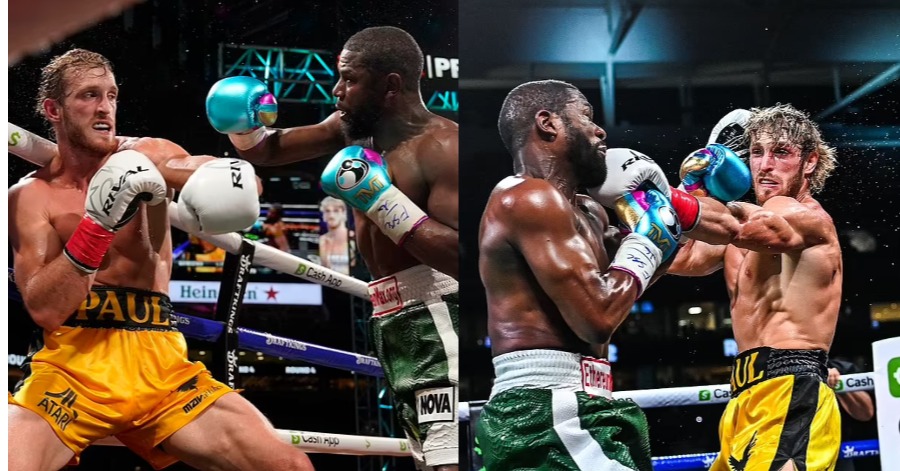 The fight between boxing star Floyd Mayweather Jr. and YouTuber sensation Logan Paul ended with no winners. Floyd Mayweather as expected managed to dominate the show's bout against YouTube star Logan Paul that lasted eight rounds at Hard Rock Stadium in Miami, Florida.
Mayweather put on an entertaining performance despite failing to overthrow his opponent on the court of the American Football team, the Miami Dolphins.
Since the fight against Paul is just a show and is not categorized as a professional and licensed fight, there is no jury to determine the winner and only a knockout will determine the victory.
"I had fun, I'm not 21 anymore," Mayweather said.
"He's a great, young fighter better than I thought he was. He's a tough raw competitor, I was surprised by him tonight. I want to thank all the fans who came out, I want to thank the fans who bought pay per view," he added.
Paul, who is going through his third fight after two encounters against another YouTube star, KSI, hopes to repeat the fight against Mayweather, 44, in the future.
"It's one of the greatest moments of my life. I'm happy to have made it out," he said.
Source: The Guardian
Cristiano Ronaldo Gesture Causes Coca-Cola To Loss A Total of $4 Billion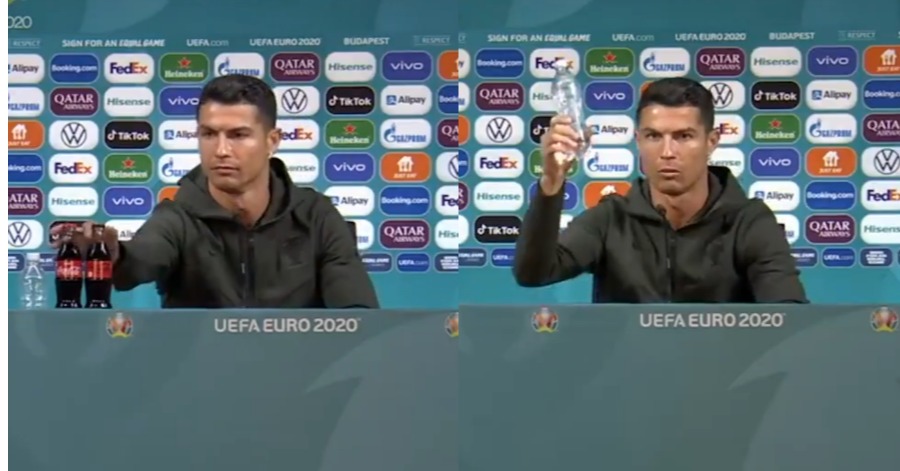 Cristiano Ronaldo caused Coca-Cola's market value to suffering a $ 4 billion loss after his actions at a press conference yesterday. The Portuguese footballer, who scored two goals late in the game in a 3-0 win over Hungary today, advised people to drink plain water when confronted by the media yesterday.
During the press conference, the Juventus striker set aside two bottles of Coke on his desk at a press conference ahead of the meeting with Hungary.
Coca-Cola's share price reportedly plummeted from $ 56.10 to $ 55.22
Coca-Cola has issued a statement in response to Ronaldo's actions when stating 'everyone is entitled to their drink preferences' and that everyone has different 'tastes and needs'.
A spokesman for the drink said: "Players are offered water, alongside Coca-Cola and Coca-Cola Zero Sugar, on arrival at our press conferences."
The 36 -year -old is indeed on a strict diet and is known to avoid consuming too much sugar to maintain his physique as he gets older. To help maintain his incredible physique, Ronaldo will eat up to six clean meals a day.
Sources: The Athletic
2022 World Cup/2023 Asian Cup Qualifiers Standings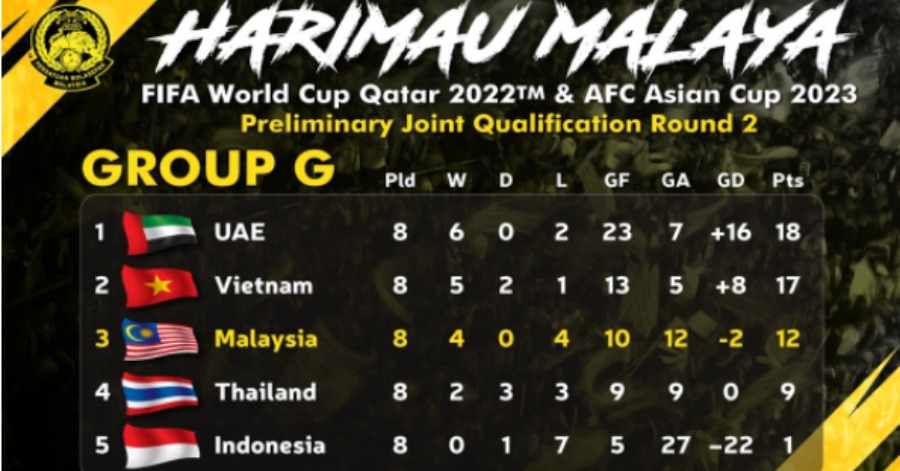 KUALA LUMPUR, June 16  — Following is the final Group G standings of the 2022 World Cup/2023 Asian Cup Joint Qualifiers after today's matches.
Group G
| | | | | | | | |
| --- | --- | --- | --- | --- | --- | --- | --- |
| | P | W | D | L | F | A | Pts |
| UAE | 8 | 6 | 0 | 2 | 23 | 7 | 18 |
| Vietnam | 8 | 5 | 2 | 1 | 13 | 5 | 17 |
| MALAYSIA | 8 | 4 | 0 | 4 | 10 | 12 | 12 |
| Thailand | 8 | 2 | 3 | 3 | 9 | 9 | 9 |
| Indonesia | 8 | 0 | 1 | 7 | 5 | 27 | 1 |
Sources: BERNAMA
Besides Christian Eriksen, These Are 5 Other Footballers Who Have Collapsed On The Field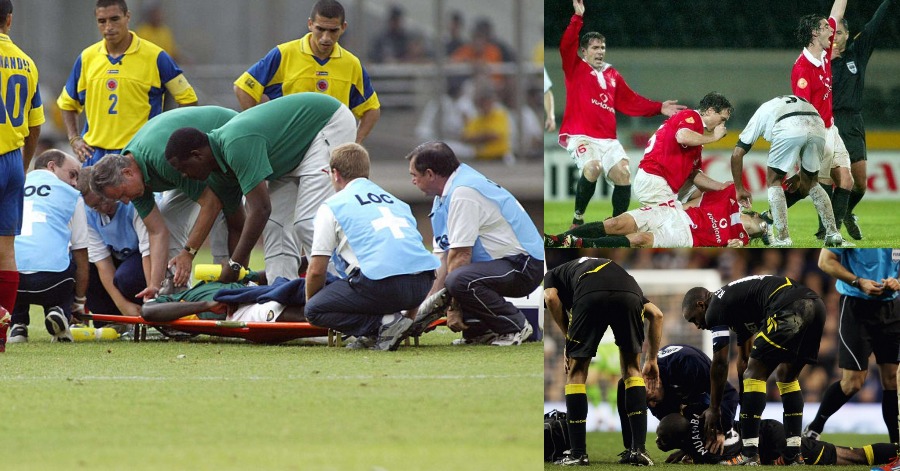 Recently, the sports world has been bearing shocking news when an unconscious Christian Eriksen received CPR on the turf of Parken Stadium. The incident in which his teammates attempting to form a protective ring to keep his motionless body out of sight really makes everyone worried. It really made everyone worries as seasoned football fans have seen this in the past and the outcome has almost never been nice.
Luckily, the condition of Christian Eriksen is now stabilized. He is under the best possible medical care and most importantly, alive. Other than this particular incident, there are also some other footballers who have collapsed on the field. These are 5 of the most remembered incident that has ever happened before.
1) Fabrice Muamba
The Bolton Wanderers midfielder collapsed on the pitch in an FA Cup match in 2012 due to a cardiac arrest and was technically "dead" for 78 minutes before he was revived. The former England under-21 midfielder had to retire soon after at the age of 24.
2) Marc-Vivien Foe
The Cameroon midfielder collapsed during a Confederations Cup match in 2003. Medical staff attempted to resuscitate the 28-year-old on the pitch before taking him off on a stretcher. However, they failed in their attempts to restart his heart and he was pronounced dead.
3) Cheick Tiote
Four months after leaving Newcastle United, the midfielder fainted during a training session with Chinese club Beijing Enterprises. The 30-year-old Ivorian died in hospital.
4) Bafetimbi Gomis
The French striker has collapsed several times on the pitch due to a medical condition that causes him to faint. He has collapsed playing for Swansea City, Galatasaray, and Al-Hilal.
5) Miklos Feher
The Hungary striker was playing for Portuguese side Benfica against Vitoria Guimaraes in January 2004 when he keeled over in pain before falling backward onto the pitch after a heart attack. Medics attempted to resuscitate the unconscious 24-year-old before he was taken off on a stretcher and rushed to the hospital. Doctors tried to revive him for nearly 90 minutes before he was pronounced dead.
Sources: The Straits Times.