Man Spends A Year Building Replica of Beijing's Forbidden City Using LEGO Bricks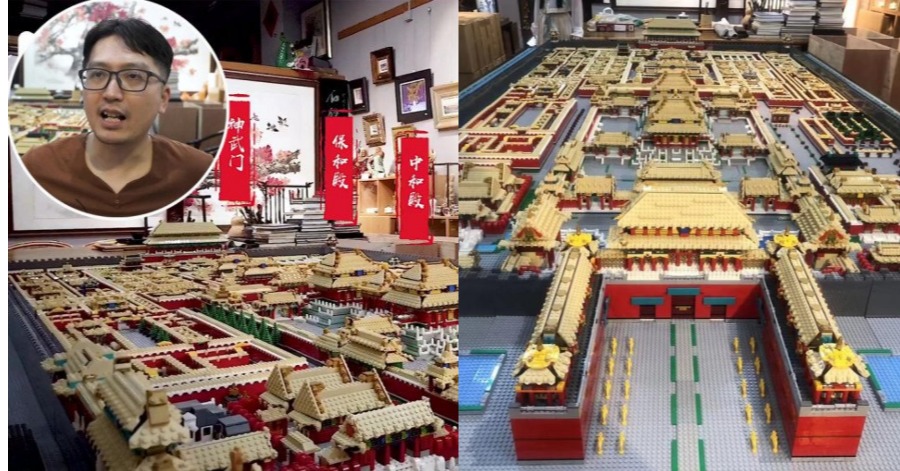 A LEGO enthusiast from China recently showcased his most impressive project which is a replica of the Forbidden City in Beijing made from 700,000 LEGO bricks. The replica, which measures 4 meters long and 2.4 meters wide, was created by a LEGO enthusiast from Guangzhou named Li Zhining, over the course of a year.
It features all the elements of the palace complex, including the iconic Meridian Gate, more than 70 palaces, and 9,000 houses from the three main halls of the Forbidden City, the moat, and all the towers.
What's even more impressive is the fact that he doesn't use custom bricks, instead of relying only on his large collection of standard pieces.
Li Zhining says that he fell in love with LEGO in 2008 and since then he has been obsessed with it. His impressive collection now totals more than 100 million individual pieces, which in total weigh around 11 tons.
This Forbidden City replica is just Li Zhining's latest addition to an impressive portfolio of special LEGO fan creations. In the past, he has reportedly developed LEGO models of Notre Dame cathedral, Westminster Castle, Canton Tower, and more.
Sources: Oddity Central
A Smile For Every Child: RM100,000 Worth of Toys To Underprivileged And Oncology Children Through Mattel's Happy Playcation Campaign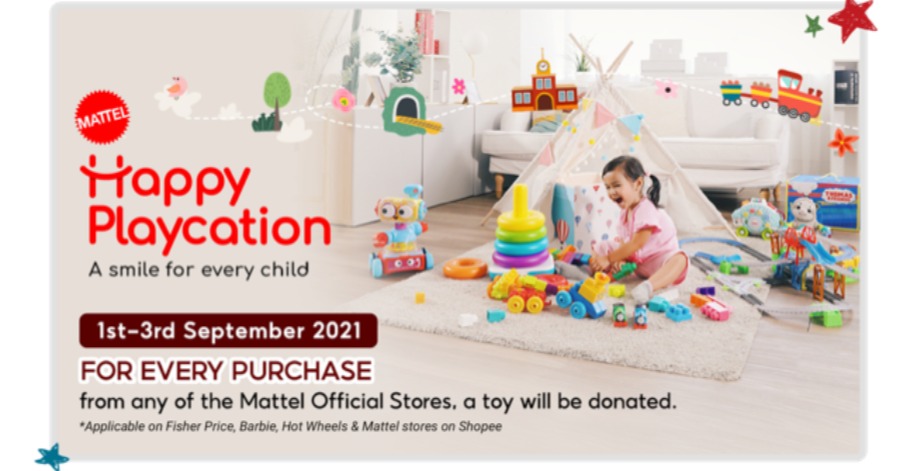 KUALA LUMPUR, 30 August 2021 – With the objective of bringing A Smile for Every Child, toy company Mattel popular for signature brands like Hot Wheels, Uno and Barbie will be collaborating with e-commerce platform Shopee to send out toys worth up to RM100,000 as both companies look to address the need to uplift the spirits of underprivileged children during these turbulent times.
Pledging one toy for every order made via selected stores, Mattel and Shopee, as well as NGOs Dignity for Children Foundation and the Childhood Cancer Caring Society of Kuala Lumpur (CARES), are partnering on a special campaign called Happy Playcation taking place from 1 till 3 September 2021.
The participating stores are the Mattel, Barbie, Hot Wheels and Fisher-Price official stores on Shopee. To further encourage Malaysians to support the campaign, Mattel will offer up to 30% off on its toys during the campaign period.
Murat Ariksoy, General Manager of Mattel Continental Asia said, "We acknowledge the adverse impact of the global pandemic on children in terms of learning and simply having a memorable childhood. We are launching this campaign with the common goal of uplifting the next generation. We strive to enable all kids to feel like children again with this partnership, while seeding joy into the community and helping parents with our learning toys."
This campaign is part of the #ShopeeGivesBack movement, which is aimed at creating awareness and driving donations for various charitable organisations to support their respective causes from healthcare and underprivileged communities to the marginalised, including animals.
Having started in 1998, the Dignity for Children Foundation provides education and care for marginalised and urban poor children in Kuala Lumpur. It currently serves over 1,700 children and youth aged 2-19 years, mainly operating education programmes in Sentul.
Liew Tong Ngan, Dignity's Director of Marketing and Communications said, "We are extremely grateful to be receiving these wonderful toys from Mattel to be distributed out to our children and youths. A very big thank you to Mattel and Shopee for remembering the underserved and allowing the young and old to reach their full potential through play."
Meanwhile, CARES is a non-profit NGO formed by parents whose children have been diagnosed with cancer, medical professionals and caring volunteers. CARES's mission statement is to improve the quality of life and well-being of children and teens with cancer and at the same, to provide social support for the families and caregivers of the sick child while they undergo treatment for their medical conditions.
Ms. Margaret Low, CARES President said, "We're honoured to be a part of this movement that will surely leave a positive impact in the lives of those children receiving these toys. Hopefully more meaningful initiatives like Happy Playcation will be executed down the road to continue inspiring these special individuals of our community."
Shopee Malaysia Senior Manager (Business Development) Zed Li said, "At a time when members of the community are battling with their own struggles to get through this difficult period, it is all the more important that we lend a helping hand in the best way that we can. The underprivileged children are a group whose needs should not be neglected, especially now, and it is crucial that we help alleviate the pressure they may be facing. Mattel's Happy Playcation campaign seeks to do just that. We're hopeful that this initiative will bring positivity to their lives, beyond the fun that they can have with the Mattel toys. We commend everyone involved for their efforts and are pleased to provide our support to Mattel's Happy Playcation."
This campaign coincides with Shopee's 9.9 Super Shopping Day which has something in-store for all its users and is currently taking place till 9 September. Buyers can look forward to claiming Free Shipping and 99% Coins Cashback vouchers, both with no minimum spend.
On top of this, the Happy Playcation campaign will stream Shopee Live sessions to showcase how Malaysians can assist in bringing a smile to a child in need. The first Shopee Live guest session was held on 27 August at 3PM, which featured a guest speaker from the Dignity for Children Foundation.
The next session on 1 September at 8.30PM will host guest speakers from CARES, who will further highlight how this campaign will bring cheer to the children. Exciting giveaways and an unboxing session of Mattel toys will also take place.
The Happy Playcation campaign is also launched in collaboration with Shopee Mum's Club, a one-stop shop for all mothers' needs for their child. The club shares the same aspirations of bringing happiness to a child, even beyond a mother's own. Happy Playcation will be handing out exclusive vouchers to club members to encourage participation of the campaign among the community of mothers.
To learn more about Mattel's Happy Playcation campaign, visit https://shopee.com.my/m/mattel-happy-playcation
Say Bye To Heat With These 7 Cooling Summer Beverages!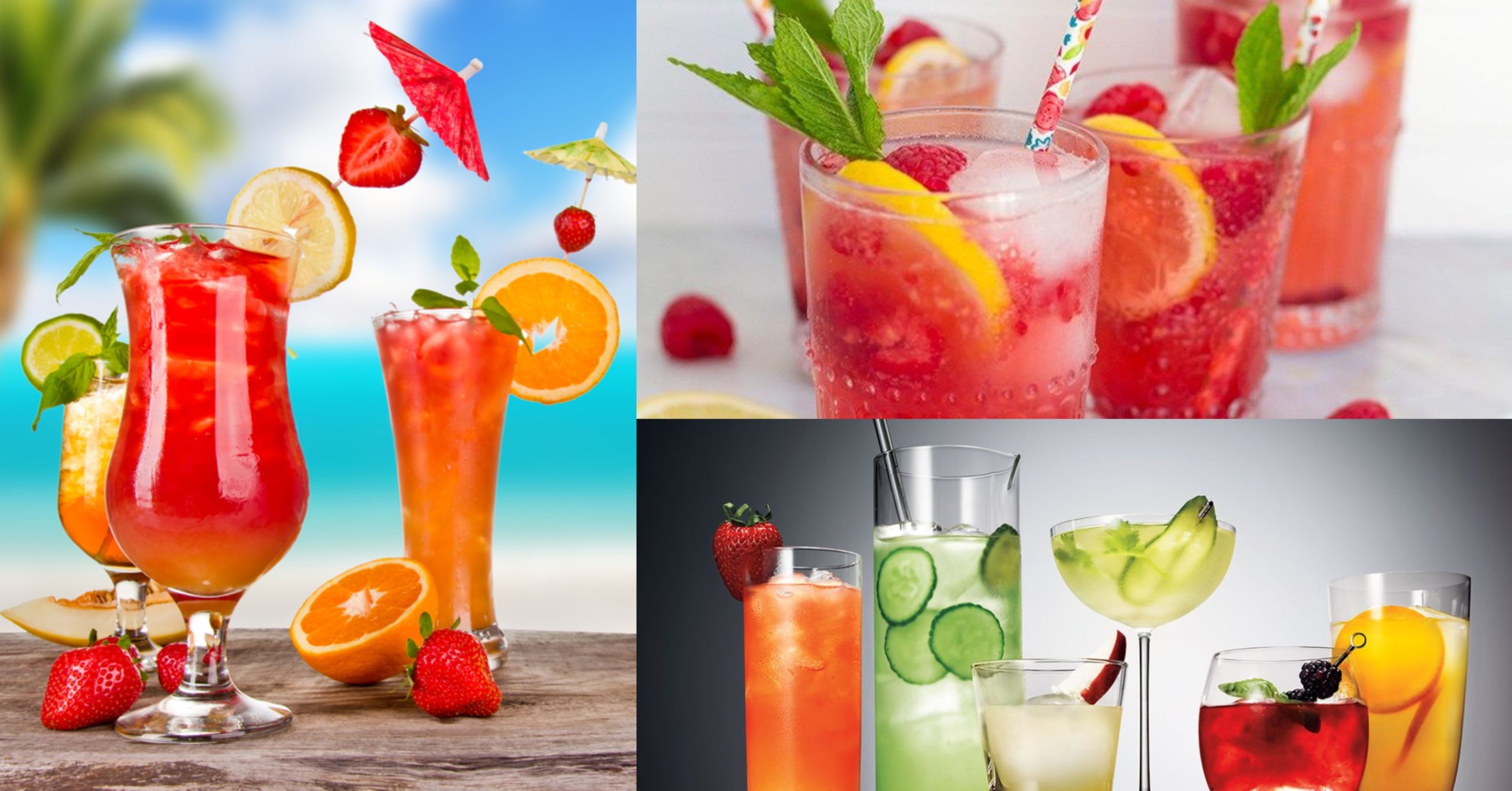 Ahhh summer….The sun, the fun, and HEAT! Summer is here and so is the heat. During summer, the temperature rises to leave us tired and sweaty all day. Ensuring our body is hydrated at all times is the most important thing.
During the heat, our body loses lots of water due to excessive sweating. Hence, we need to replace all those water to avoid dehydration. Yes, drinking water is the main key here but you may also try other summer beverages to not only quench your thirst but to keep your body cool too.
Here are 5 simple beverages that you can try to keep yourself cool during the summer.
1. Pineapple Lemonade
Refreshing, tangy, and tropical!
To make this traditional lemonade with a twist, all you need is to make a simple syrup
Ingredients:
1/2 cup sugar
1 cup lemon juice
1 cup pineapple juice
2 tbsp lime juice
6 cup water
To make the syrup, simply combine sugar and 1 cup of water into a pot over medium heat. Stir all the sugar is dissolved and let it cool.
In a jug, pour in your lemon juice, pineapple juice lime juice, and syrup. Add in 5 cups of water and let it chill in the fridge before you enjoy it.
Easy peasy lemon squeezy!
2. Watermelon Slush
'Watermelon sugar high'–Let's get high with this watermelon slush using only 3 ingredients.
Ingredients:
5 cups of diced watermelon
2 tbsp sugar
Juice of 1 lime (optional)
1 cup of ice
Combine these 3 ingredients with 1 cup of ice into a blender and blend till it's smooth. You can avoid adding lime juice if you prefer your beverage to be purely sweet. Lime juice just gives a light kick of a tangy feel.
You can let it chill in the fridge or serve immediately. It's that easy!
3. Raspberry Peach Iced Tea
Lightly sweetened yet refreshing drink.
Ingredients:
2 tea bags
1 cup raspberries
2 peaches
3 tbsp agave nectar (any sweetener or honey)
Mint leaves
Steep tea bags into 4 cups of boiled water and let it cool
Blend the raspberries, peaches, and agave nectar till smooth. Strain the juice and set it aside.
In a jug, mix together the tea and blended ingredients. Let it chill in the refrigerator.
You don't have to blend all the raspberries and peaches, you can set some aside for garnish. Before serving, add some raspberries, sliced peaches, and mint leaves.
4. Blueberry Lemonade
Back to lemonade again but this time we'll go with blueberries. The perfect drink to cool you down on a hot day.
Ingredients:
1/2 cup sugar
1 cup blueberries
3/4 cup lemon juice
To make the blueberry syrup, combine blueberries and sugar in a pot with 1 cup of water over medium heat. Stir till the sugar dissolves and blueberries soften.
Strain the mixture and let it cool.
In a jug, pour in 5 cups of water, lemon juice, and syrup. Place in the refrigerator to chill.
You can serve it with ice. The blueberries give a pinkish purple effect letting you enjoy your beverage in a cool way.
5. Sparkling Cherry Lemonade
We're not done with lemons just yet. For this drink, there's no syrup or straining needed. All you need to do is pit your cherries and throw everything else into the blender.
Ingredients:
2 ounces of cherries
3/4 cups of lemon juice
2/3 cup sugar
4 cups sparkling water
Combine the cherries, lemon juice, and sugar in a blender and blend till smooth. Let it cool in the fridge.
Serve over ice and sparkling water.
6. Strawberry Pineapple Mimosa
Who doesn't love a good mimosa? It's an easy, refreshing, and fun drink. This recipe only requires 5 minutes of your time.
Ingredients:
1 1/2 cup of orange juice
1 1/2 cup of pineapple juice
750 ml sparkling white wine (can be replaced with sparkling water)
1/2 cup thinly sliced strawberries
In a jug, mix the orange and pineapple juice. 
Pour in the mixture in a glass, half full, and fill the other half with sparkling white wine or sparkling water.
served immediately with sliced strawberries as garnish.
7. Easy Berry Sangria
This beverage is so easy and a chockfull of raspberries, strawberries, blueberries, and blackberries, it only requires 5 minutes.
Ingredients:
750ml rose wine or sparkling water
1 cup strawberries, thinly sliced
1/2 raspberries
1/2 blueberries
1/2 blackberries
1/4 cup sugar
12 ounces lemon-lime soda or lemon/lime juice
In a jug, mix together all the berries, sugar, and rose wine or sparkling water
Let it chill in the refrigerator for a minimum of 1 hour.
Serve with ice and lemon soda or lemon/lime juice.
There's no right or wrong way to making these beverages. Feel free to mix and match fruits according to your taste buds.
These simple beverages are fancy enough for you to enjoy them during the hot season. Not only that, they are fruit-filled, kid-friendly, adult-pleasing and alcohol-free!
Have fun with your very own summer beverages today!
Sources: Damn Delicious
(Video) Important To Know! The Differences of N95, KN95 And KF94 Face Masks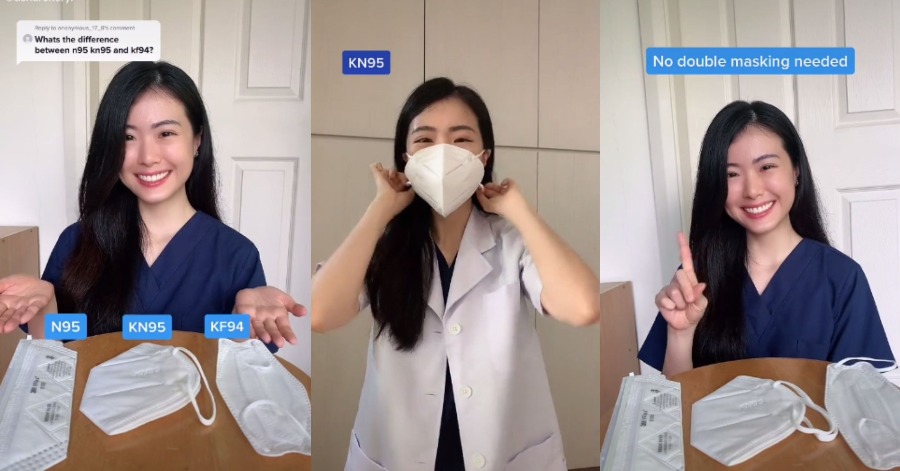 Recently, there have been more and more type of face masks got introduced to help protect the mankind in all over the world from the different kind of variants of COVID-19 that definitely is getting stronger and stronger by day. All of these face masks got their own advantages that could help avoid the dangerous COVID-19 from infecting human.
There are 3 types of recommended face masks nowadays to be worn in the public. The 3 face masks are the N95 face mask, the KN95 face mask and also the KF94 face mask. For those who might not know about them, there indeed are actually some differences between the 3 face masks. Even though there are slight differences, they all can be used.
N95 Face Mask
Not oil resistant.
95% filtration efficiency.
Rubber headband loop for tighter fit.
Recommended for healthcare workers.
KN95 Face Mask
This is the Chinese standard face mask.
95% filtration efficiency.
With ear loop design.
Easy to wear.
KF94 Face Mask
This is the Korean Filter.
94% filtration efficiency.
With ear loop design.
More customizable fit.
Sources: TikTok AskDrCheryl.