Nothing To Do At Home During MCO? Try These 5 Interesting Indoor Games!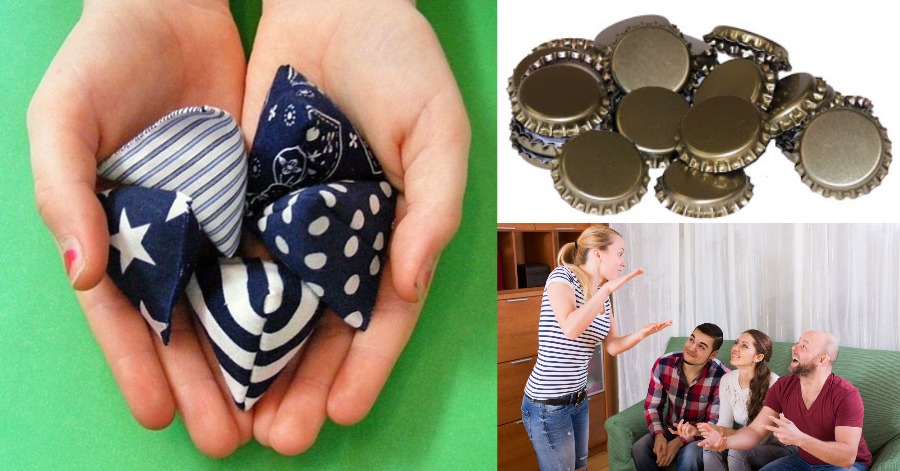 Indoor games and sports are a variety of structured games or competitive physical exercises, typically carried out either at home or in a well-sheltered building. There are actually so many indoor games that exist here in Malaysia. Many people see these indoor games as something that brings no benefit at all but actually playing indoor games could help children a lot.
They aid children to think for themselves, learn cooperation and teamwork skills, work on strategies and tactics, and learn how to hold a conversation with adults. Games are a fun way of getting your child to learn without them even realizing it. In addition, these indoor games teach more beneficial things to children. These are 5 interesting indoor games to try during MCO.
1) Congkak
Congkak is a mancala game of Malay origin played in Malaysia, Singapore, Brunei, Southern Thailand, and also some parts of Sumatra and Borneo. The word 'congkak' was believed originated from the old Malay 'congak' that gives the meaning as a mental calculation that was practiced in this game. It was considered that a good player will have an advantage in collecting points to win the game when the player calculates a few steps in advance.
2) Charades
Charades can be played with any type of word or phrase. On each turn, one person acts out a topic for their teammates to guess. You use a stopwatch or app to track the time, giving a maximum of two or three minutes for each turn. At the end of several rounds, the team with the shortest time wins.
3) Batu Seremban
It is was a historical and heritage kind of traditional game, unique and different. The game was inherited from the great grand generation of descendants before the world of civilization. The games was believed to be found and practiced in the popular area of Malaya (Malaysia), Philippines and all part of Malaya and Indonesia and also the surrounding islands. The aim of playing this game is to throw one of the stones one at a time and sweeping another on the floor all together catching the one you threw earlier on. This game continues to advance stages where the game gets complicated.
4) Ceper
Ceper or 'Tutup Botol' is a game based on the use of bottle cap 5 piece. It is one of the traditional games often played in the children. Ceper is the popular games around 1970-1980. This game usually involves two players and more. The way to play the game is determined by counting the number of successful ceper available during the weighing ceper.  A ceper will represent the two marks.
5) Simon Says
One person is designated Simon, the others are the players. Standing in front of the group, Simon tells players what they must do. However, the players must only obey commands that begin with the words "Simon Says." If Simon says, "Simon says touch your nose," then players must touch their nose.
Sources: Locco, Family Education, Playworks, Permainan Warisan.
YouTube Review: This Pilot Tells What Really Happened After Surviving Bermuda Triangle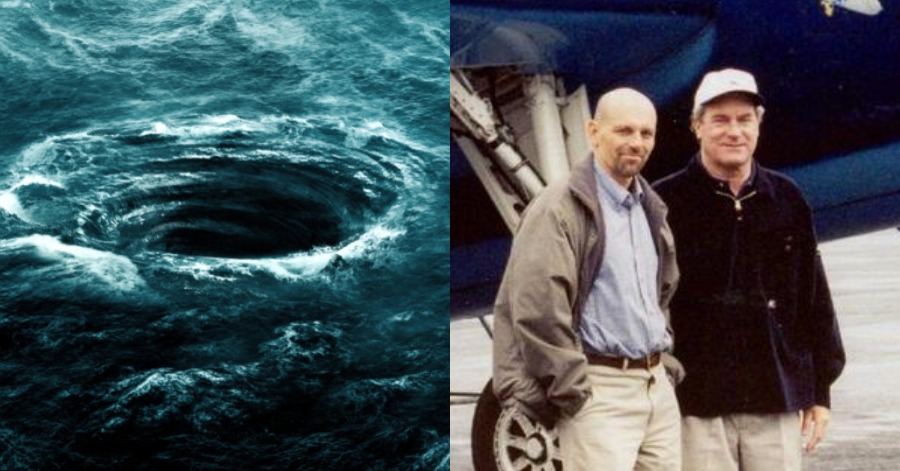 Bermuda Triangle has always been one of the world's greatest mysteries. It is a mythical section of the Atlantic Ocean roughly bounded by Miami, Bermuda, and Puerto Rico where more than dozen of ships and airplanes have been reported to disappear when passing through. Unsettling situations surround some of these accidents including the "Flight 19" case. A group of five U.S. Navy bombers disappeared over the Bermuda Triangle on December 5, 1945.
Posted by Ridddle on YouTube, the video shares about a pilot that 'survived' the Bermuda Triangle:
Beechcraft Bonanza, a single-engine aircraft had three passengers. The pilot, Bruce Gernon was on board with his business partner and his father. The flight was scheduled to fly from the Andros island to Miami beach on December 4, 1970, where the journey usually took one and a half hours. But on that day, they made it to Miami within 14 minutes.
The flight took off and was gaining altitude. As the aircraft reached 11,000 feet, Bruce saw a massive dark cloud ahead of them. It wasn't the first time as he already managed to cut through some of it but it seems like the cloud was growing every minute. He had no choice but to move through the cloud, once again.
As the aircraft entered the gigantic dark cloud, everything went black. No single ray of sun was passing through. Bruce was confused with his situation as the weather was pretty normal without any sign of rain or thunderstorm so he was wondering where could the dark cloud come from. As he braces himself through the cloud, he witnessed a blaze of light that could be anything but a flash of lightning. Bruce kept on flying but the cloud never seemed to end until he saw a small light where he immediately flies his aircraft towards the end.
To his surprise, the exit hole felt like it was shrinking and his navigation instruments began to malfunction. Eventually, he managed to get out of the dark cloud. As everything went to its normal state, Bruce contacted the ground control to determine their location but it was impossible because his flight was not showing on the radar. Not long after, the dispatcher announced that the flight has reached Miami and they had a clean landing. The flight had a speed of 180 km per hour and it is impossible for them to make a trip in just 45 minutes.
It remained a mystery until today even after Bruce consulted the aeronautical engineers and professors to provide him an answer to his 'teleportation' puzzle. Today, Bruce has written his own documentation book titled 'Beyond the Bermuda Triangle'.
Sources: YouTube Ridddle, History
YouTube Review: Be Excited Arianators! 'The Voice' Promo Is Out And Ariana Grande Is The New Coach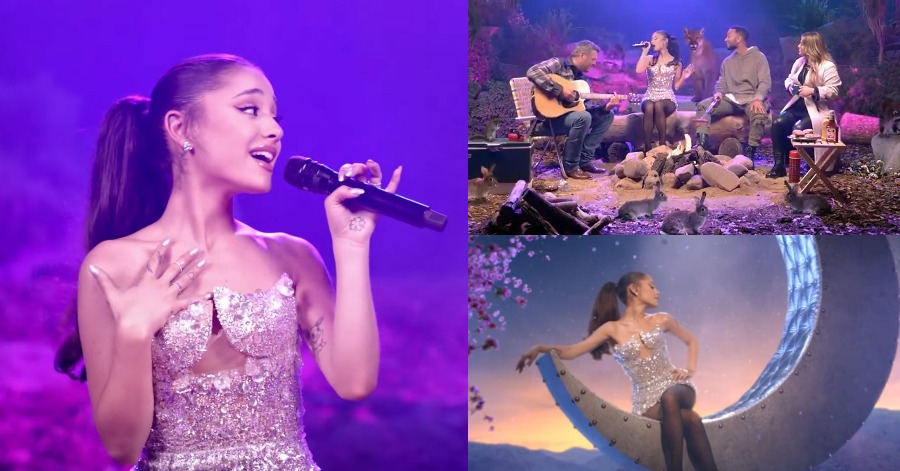 Ariana Grande is actually an American singer and also actress. She has received numerous accolades throughout her career including two Grammy Awards, one Brit Award, two Billboard Music Awards, three American Music Awards, nine MTV Video Music Awards and 26 Guinness World Records. She is a successful icon known all over the world.
Recently, she has been selected to be the next brand new coach for the new season of 'The Voice'. According to the website, 'The Voice' is an American singing competition television series broadcast on NBC. It premiered during the spring television cycle on April 26, 2011. It has aired twenty seasons and aims to find unsigned singing talent, solo or duets, professional and amateur contested by aspiring singers, age 13 or over that are drawn from public auditions.
Ariana Grande has brought out the lions, eagles, and also bears in a new promo for Season 21 of the reality singing competition. NBC has released the trailer for the upcoming season featuring Ariana Grande who is the latest addition to the series' panel of celebrity coaches. The Grammy-winning singer joins coaches such as Kelly Clarkson, Blake Shelton and also John Legend.
In the month of March, it was announced that Ariana Grande would join Season 21 of 'The Voice' replacing singer Nick Jonas. She made a guest appearance on the show in the year of 2016, where she performed her hit song that is 'Into You'. This is just one of Ariana Grande's recent projects, including a string of live performances from her latest chart-topping album that would be the 'Positions' album.
In the promo, Ariana Grande swoops in wearing a gorgeous silver dress on a giant floating crescent moon to join her fellow judges around a campfire. The newbie then got encouraged to sing a song around the campfire, serenades the entire forest of furry critters with the Olivia Newton-John hit 'Hopelessly Devoted to You', from the film 'Grease', which also starred John Travolta.
Sources: YouTube Cometa Exótico.
(Video) 'BtoB' Fans! Here Are 7 Best Songs That May Be Your Favorite!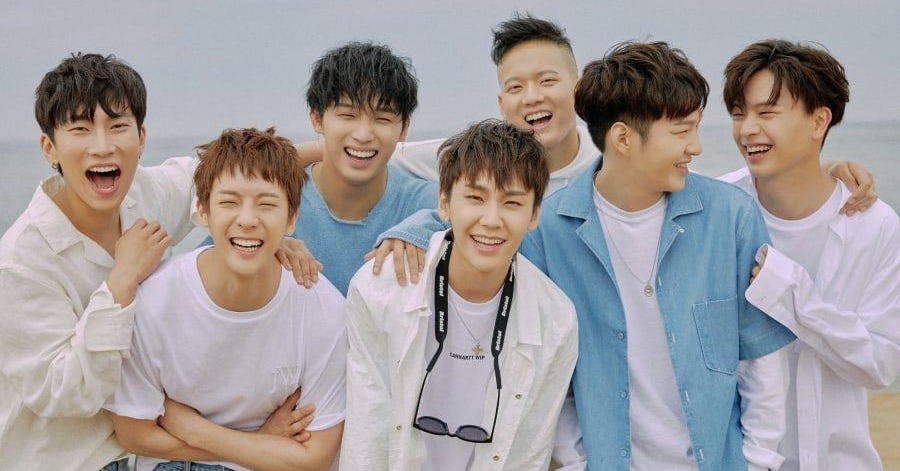 BtoB, the acronym for Born to Beat is a South Korean boy band debuted in 2012 by Cube Entertainment. The member of the band are Seo Eun-kwang, Lee Min-hyuk, Lee Chang-sub, Im Hyun-sik, Peniel Shin and Yook Sung-jae. Initially, there were 7 of them but one member, Jung Il-hoon departed from the group in December last year.
Ever since their debut, fans have been blessed with perfect pitched voices, smooth rap lines, and emotional songs. Their appearance on Kingdom: Legendary War has brought them to international attention where people finally appreciate not only their good looks but killer vocals. If you're new to BTOB's fandom called 'Melody', here are some hidden gems that you can add to your playlist.
1) "My Girl" – Press Play (2012)
While songs like "WOW" and "Press Play" from one of BtoB's earlier albums, "Press Play" are famous, the song "My Girl" is not getting the recognition it deserves. This song is catchy and you'll immediately feel the warmness of the melody in this specific song if you're familiar with BtoB songs. Perfect for spring or summer vibe, this song will make you feel all good inside.
2) "Ello Ello" – Beep Beep (2014)
The backstory of this song is about confessing our feelings to the person we like. It's cute, happy, and so hopeful. The beat is catchy, it will lift your spirits and get you up dancing afterward.
3) "Hope You're Doing Fine" – Move (2014)
This is the perfect song to blast on when you're wallowing over a breakup. It starts with Changsub's smooth and soothing vocals and continued with Minhyuk's rap line that will heal your soul. The whole song is written to those who have gone through or are going through heartbreak.
4) "Yes I Am" – New Men (2016)
This one is BtoB's most empowering and motivating song! It will drive you to be productive and inspire you to do whatever you have on your list. The build-up that leads to the chorus is emotional and the chorus itself is amazing enough to bring you a big wave of feelings.
5) "Red Lie" – Brother Act (2017)
"Red Lie" tells the story of a lover who has lost interest in their partner. Although it suits well to be a slow song, it is actually a bit upbeat but the melody is still solemn and melancholy.
6) "My Lady" – Brother Act (2017)
The album "Brother Act" is famous for its hit song, "Missing You", but the track right after which is "My Lady" is also a bop! The song starts with the smooth and angelic voice of Changsub, combined with Minhyuk's rap line. The song is the perfect combination of heartfelt and heartbreak.
7) "About Time" – Feel'eM (2017)
As usual, most of BtoB's songs are produced by the members themselves. "About Time" is not excluded. It was produced by Minhyuk and former member, Ilhoon. Everything about the song puts you right in the feels and you'll have it on repeat! It starts with the mellow rap of Minhyuk and the song just get even better with the poetic lyrics.
Sources: Soompi, YouTube BTOB 비투비 (Official YouTube Channel)