SPM 2020 GPN Best In Five Years At 4.80 – Radzi Jidin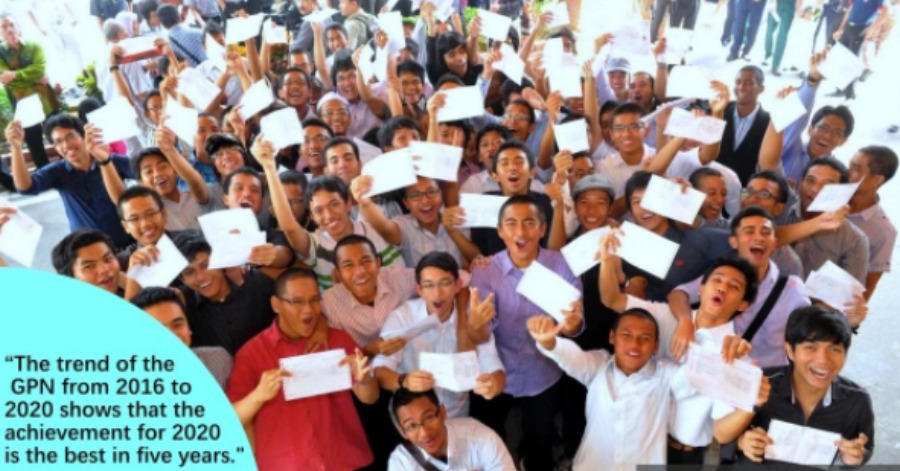 KUALA LUMPUR, June 10  — The National Average Grade (GPN) of 4.80 recorded for the Sijil Pelajaran Malaysia (SPM) 2020 results is the country's best in five years, said Senior Education Minister Datuk Dr Radzi Jidin.
He said the GPN was 4.86 in 2019, 4.89 in 2018, 4.90 in 2017 and 5.05 in 2016.
"These data show that candidates' performance is better in 2020 compared with 2019. A smaller GPN value indicates better candidate achievement. This analysis is based on first-time SPM candidates who registered for a minimum of six subjects and sat for at least one subject.
"The trend of the GPN from 2016 to 2020 shows that (the achievement for) 2020 is the best in five years," he said when announcing the analysis of the SPM 2020 results virtually today.
In terms of the achievement gap by location, he said the achievement gap between urban and rural candidates has narrowed to 0.38 in 2020 from 0.44 in 2019.
Radzi said the achievement of students in urban and rural areas in 2020 had improved compared with 2019.
He said the achievement of urban students in 2020 was at 4.68 compared with 4.70 in 2019, while the achievement of rural candidates was at 5.06 in 2020 compared with 5.14 in 2019.
He also said that the results of the SPM 2020 showed that the performance of 43 out of 83 subjects had recorded an improved performance, 39 subjects recorded a decline while one subject remained the same.
"The performance of five core subjects – Mathematics, Science, History, Islamic Studies and Moral Education – has improved in 2020, while Bahasa Melayu and English subjects recorded a decline," he said.
In the meantime, he said the percentage of candidates eligible to be awarded the SPM certificate also increased by 1.96 per cent, at 88.68 per cent, from 86.72 per cent in 2019.
He said the percentage of candidates with special needs (CBK) who were eligible to receive the SPM certificate in 2020 also increased to 68.22 per cent, compared with 61.34 per cent in 2019.
Asked about the factors behind the improved GPN, and the narrowing achievement gap between urban and rural areas, he said that the ministry would conduct an in-depth analysis, and study every aspect that influenced the results.
He said the analysis would also look at the overall results of the examination, including the first and second sessions of the SPM examination.
Meanwhile, Radzi said the SPM results can be accessed online at the links myresult1.moe.gov.my and myresult2.moe.gov.my from 10 am today.
Asked about candidates who did not have internet access to check the results, he said that the school had discussed with candidates the best methods to obtain the results.
According to him, the official SPM examination result slip can be downloaded at the link myresult3.moe.gov.my on June 14, while the SPM certificate will be distributed in stages, starting on July 10.
"The method of distributing SPM certificates depends on the situation at that time. The school and MOE will advise candidates on methods to collect the hard copy of their certificate," he said.
On possible congestion at the portal, while students were accessing their results, Radzi said his ministry had done its best, and advised either students or a parent to access it.
Sources: BERNAMA
Cristiano Ronaldo Gesture Causes Coca-Cola To Loss A Total of $4 Billion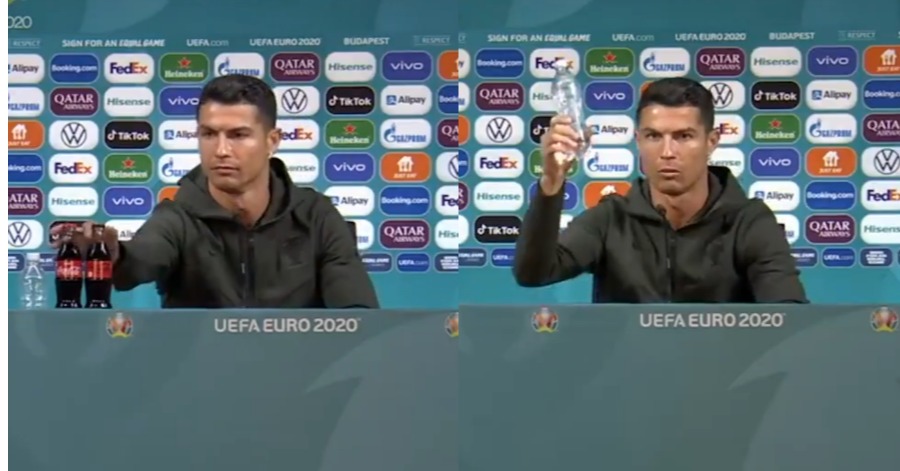 Cristiano Ronaldo caused Coca-Cola's market value to suffering a $ 4 billion loss after his actions at a press conference yesterday. The Portuguese footballer, who scored two goals late in the game in a 3-0 win over Hungary today, advised people to drink plain water when confronted by the media yesterday.
During the press conference, the Juventus striker set aside two bottles of Coke on his desk at a press conference ahead of the meeting with Hungary.
Coca-Cola's share price reportedly plummeted from $ 56.10 to $ 55.22
Coca-Cola has issued a statement in response to Ronaldo's actions when stating 'everyone is entitled to their drink preferences' and that everyone has different 'tastes and needs'.
A spokesman for the drink said: "Players are offered water, alongside Coca-Cola and Coca-Cola Zero Sugar, on arrival at our press conferences."
The 36 -year -old is indeed on a strict diet and is known to avoid consuming too much sugar to maintain his physique as he gets older. To help maintain his incredible physique, Ronaldo will eat up to six clean meals a day.
Sources: The Athletic
2022 World Cup/2023 Asian Cup Qualifiers Standings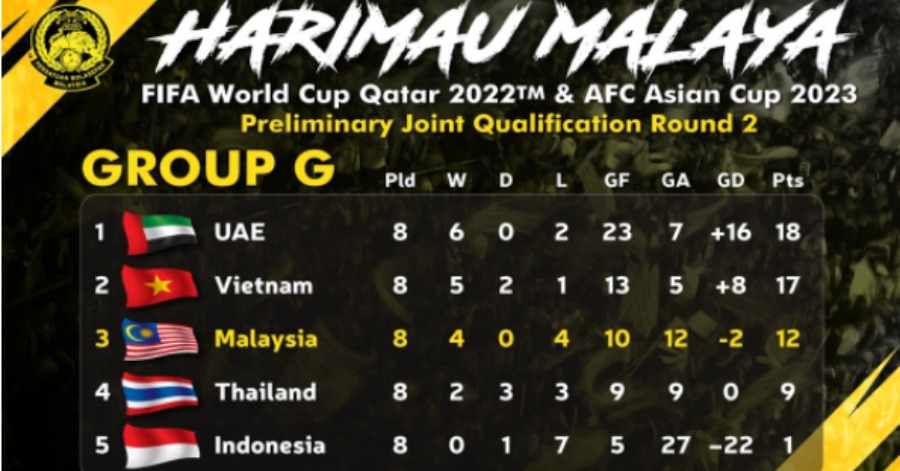 KUALA LUMPUR, June 16  — Following is the final Group G standings of the 2022 World Cup/2023 Asian Cup Joint Qualifiers after today's matches.
Group G
| | | | | | | | |
| --- | --- | --- | --- | --- | --- | --- | --- |
| | P | W | D | L | F | A | Pts |
| UAE | 8 | 6 | 0 | 2 | 23 | 7 | 18 |
| Vietnam | 8 | 5 | 2 | 1 | 13 | 5 | 17 |
| MALAYSIA | 8 | 4 | 0 | 4 | 10 | 12 | 12 |
| Thailand | 8 | 2 | 3 | 3 | 9 | 9 | 9 |
| Indonesia | 8 | 0 | 1 | 7 | 5 | 27 | 1 |
Sources: BERNAMA
Uganda Gets First Woman Prime Minister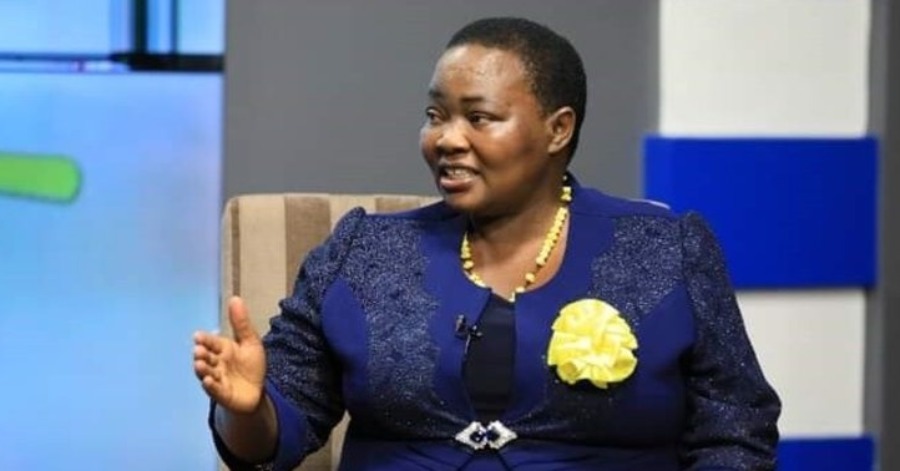 KAMPALA, June 15 — Uganda on Monday named the country's first woman prime minister, reported Anadolu Agency.
Robinah Nabbanja, 52, has been officially approved by parliament to work as prime minister for the next five years.
Nabbanja was appointed by President Yoweri Museveni.
In her acceptance speech, Nabbanja said: "I thank God for what he has done for me. I thank fellow members of Parliament (MPs) for accepting me to become an MP without even debating on me."
She vowed to ensure that all ministers and members of parliament attend parliament sessions.
She also urged the public to adopt measures against COVID-19 as she wants to work with healthy people.