SPM Leavers Can Update UPUOnline Application From June 15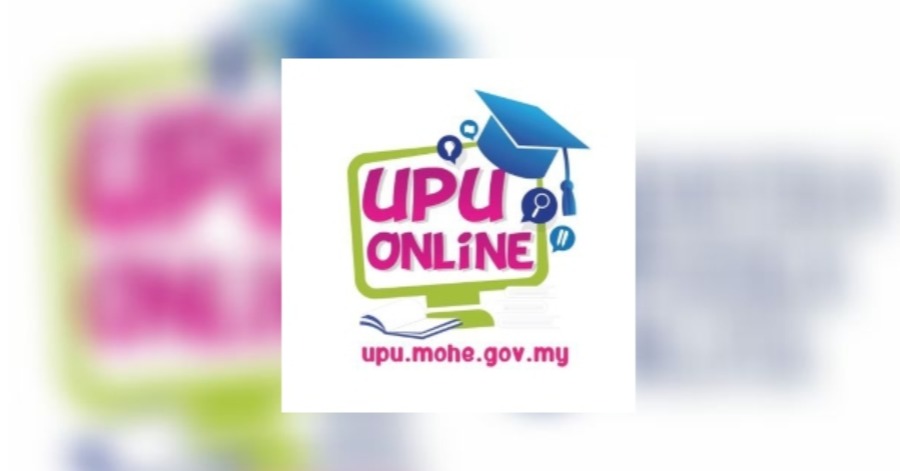 PUTRAJAYA, June 10 — The Sijil Pelajaran Malaysia (SPM) 2020 leavers can update their applications for programmes at tertiary education institutions via UPUOnline starting from noon, June 15 until 5 pm, June 21.
The Higher Education Ministry (MOHE), in a statement today, said applicants can update their applications made during the application phase, except for programmes in which they have been called for interviews or tests.
"The results of applications for Academic Session 2021/2022 is expected to be out in the third week of July," the statement read.
In line with the update phase, the ministry, in collaboration with Universiti Malaya, will also organise the Jom Masuk IPT Virtual 2021 (JMIPT Virtual 2021) to ensure the delivery of information related to higher education is not affected although the country is facing the COVID-19 pandemic.
According to MOHE, the programme involves participation from all public universities, polytechnics, community colleges, public skills training institutes, Malaysian Qualifications Agency, National Higher Education Fund Corporation and the ministry's scholarship division.
The programme will be divided into two phases, namely Phase One from June 15 until 21 for SPM leavers, and Phase Two from Aug 8 to 12 for Sijil Tinggi Persekolahan Malaysia holders or its equivalent.
JMIPT Virtual 2021 provides 29 webinar slots, live-chat sessions as well as group and individual consultations by virtual exhibitors.
Source: BERNAMA
Uganda Gets First Woman Prime Minister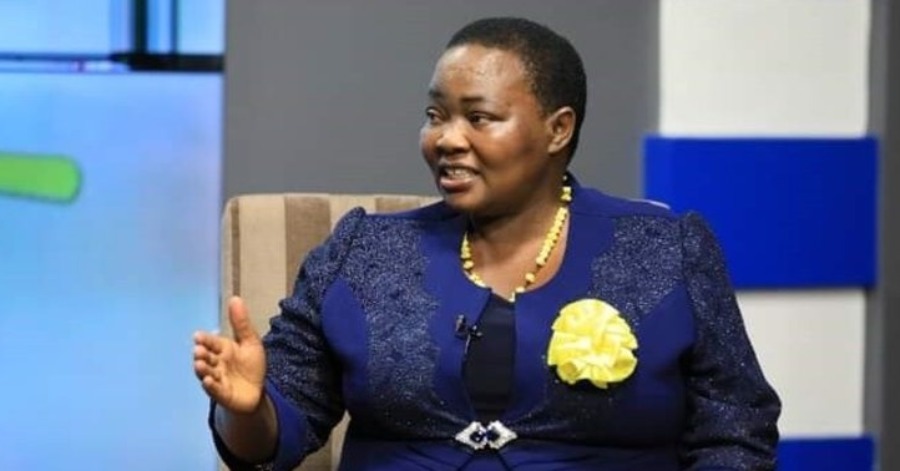 KAMPALA, June 15 — Uganda on Monday named the country's first woman prime minister, reported Anadolu Agency.
Robinah Nabbanja, 52, has been officially approved by parliament to work as prime minister for the next five years.
Nabbanja was appointed by President Yoweri Museveni.
In her acceptance speech, Nabbanja said: "I thank God for what he has done for me. I thank fellow members of Parliament (MPs) for accepting me to become an MP without even debating on me."
She vowed to ensure that all ministers and members of parliament attend parliament sessions.
She also urged the public to adopt measures against COVID-19 as she wants to work with healthy people.
The Father of The Largest Family In The World Passed Away At The Age of 76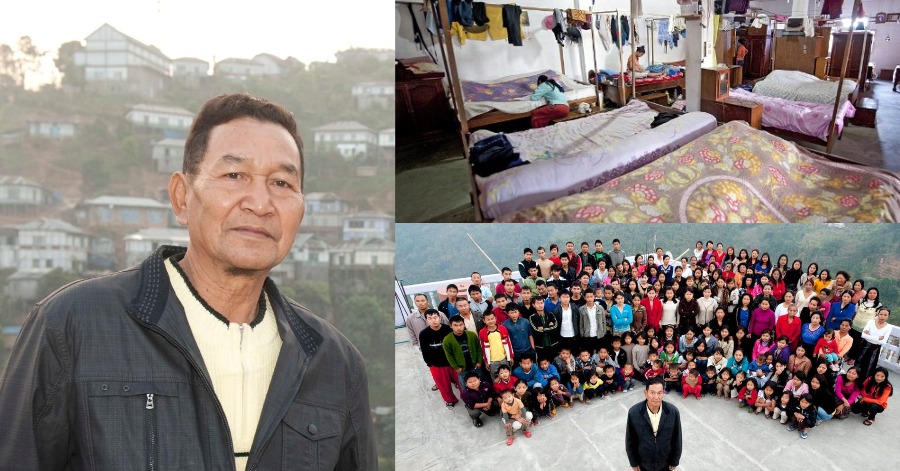 Ziona Chana, a man who was believed to be the father of the biggest family in the world, has died at the age of 76 years old.
Chana was the leader of a Christian religious sect named Chana Pawl that allowed polyamory for men. It was formed in 1942 by Chana's grandfather and approximately, it has 2,000 followers.
He was reported to have at least 89 children, 36 grandchildren, and 38 wives. He married his first and oldest wife when he was 17.
The sorrowful news was confirmed by the chief minister of Mirozam, Zoramthanga in his tweet on Monday.
"With heavy heart, #Mizoram bid farewell to Mr. Zion-a (76), believed to head the world's largest family, with 38 wives and 89 children," Zoramthanga wrote. "Mizoram and his village at Baktawng Tlangnuam has become a major tourist attraction in the state because of the family."
"Rest in Peace Sir," Zoramthanga added.
Chana fell sick in his home in his village of Baktawng Tlangnuam and was pronounced dead at a hospital. The causes of his death were hypertension and diabetes.
Chana's family has become a global tourist attraction. People from all around the world travelled to their village to see the spacious four-story house with over 100 rooms inside.
Chana's unique and massive family has been featured twice in "Ripley's Believe It or Not".
Sources: The Federal, Insider
Parents Seek Help For 11-Month-Old Baby With Heart Disease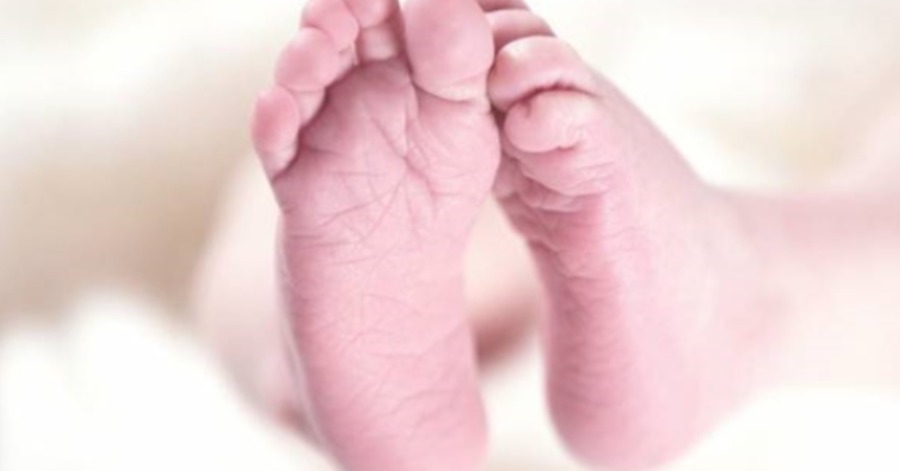 IPOH, June 15  — It has been a struggle for survival for a married couple here, who currently has no source of income due to the implementation of the Movement Control Order (MCO).
Julia Mohd Ali, 34, who suffers from spinal cord disease, said she used to work as a security guard, but was forced to quit her job in last March as her health deteriorated.
The mother of five said life gets hard for her family after her husband Mohamad Syamrezlan Misak, 22, a contract labourer, could not go to work due to the implementation of the Enhanced Movement Control Order (EMCO) in Manjoi, from June 6 to 19.
To make matters worse for the couple, they have to take care of their two children who have health conditions and require help as well as treatment.
"I have four children from my previous marriage. Three of them live with my ex-husband, while my eldest son Nor Aiman ​​Fitri, 16, who has Dyslexia and learning disabilities is currently under my care," she said when met by Bernama at his rented house in Kampung Tengku Hussein, Manjoi.
Julia said her child from the current marriage, Raisha Aleeya, 11 months, was diagnosed with clogged arteries three months ago.
"Every six weeks, I have to take my baby who also suffers from epilepsy to the Raja Permaisuri Bainun Hospital for examination. She is also scheduled to undergo a Magnetic Resonance Imaging (MRI) scan this August," she said.
Despite the hardship, Julia said she was very grateful for the concern demonstrated by a non-governmental organisation which has agreed to help her in paying the house rental which costs her RM300 a month for three months.
Meanwhile, Kinta district Social Welfare officer Shamsudin Osman said the Social Welfare Department (JKM) would look at the suitable assistance that could be channelled to the family.
"We will visit them to provide the food box aid. We will provide the necessary assistance to the family accoding to their needs," he said when contacted by Bernama.
Sources: BERNAMA