(Video) Meet Hua Zhibing, A Virtual Student At Beijing's Tsinghua University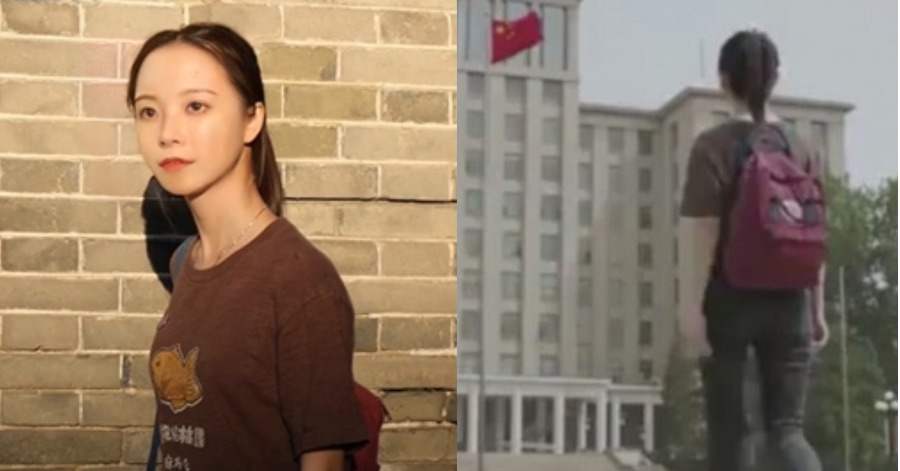 The newest Beijing's Tsinghua University student registered on Tuesday. But not like the other existent students, Hua Zhibing is China's first AI-powered virtual student.
Created using Wudao 2.0, a record-breaking AI Modeling System, Hua Zhibing introduced herself to the world in a vlog that showed her appearance and voice. According to its developers that unveiled it at the 2021 Beijing Academy of Artificial Intelligence (BAAI) Conference on the 1st of June, it is the first trillion scale model in China and the largest in the world.
Wudao 2.0 was designed to create machines that think like humans and reportedly almost pass the Turing test in poetry, couplets creation, text summaries, answering questions, and painting.
Hua Zhibing will study in the Department of Computer Science and Technology. She is expected to grow and learn faster than an average person. As for now, she can already compose tunes, write poems and draw pictures. This is because she has developed a strong interest in literature and fine arts.
"I've been addicted to literature and art since I was 'born," Hua Zhibing said in her first vlog, on Chinese platform Weibo. "I became interested in my birth. How was I born? Can I understand myself?"
Here is the vlog of Hua Zhibing:
Prof. Tang Jie, the computer science professor teaching Hua Zhibing said that she currently has the cognitive level of a six-year-old but in a year, she is expected to reach the level of a 12-year-old. She is believed to has some ability in reasoning and emotional interaction. Tang and the other researchers involved in the project hope that at some point, she will have a higher EQ (emotional intelligence) so that she will be able to communicate like a real human.
Wudao 2.0 uses 1.75 trillion parameters that allow the AI student to simulate conversational speech, write poems and understand pictures. It surpassed the record of 1.6 trillion parameters set by Google's Switch Transformer.
Sources: Oddity Central
(Video) Create Your Own Custom Design Shirt With This Useful Website!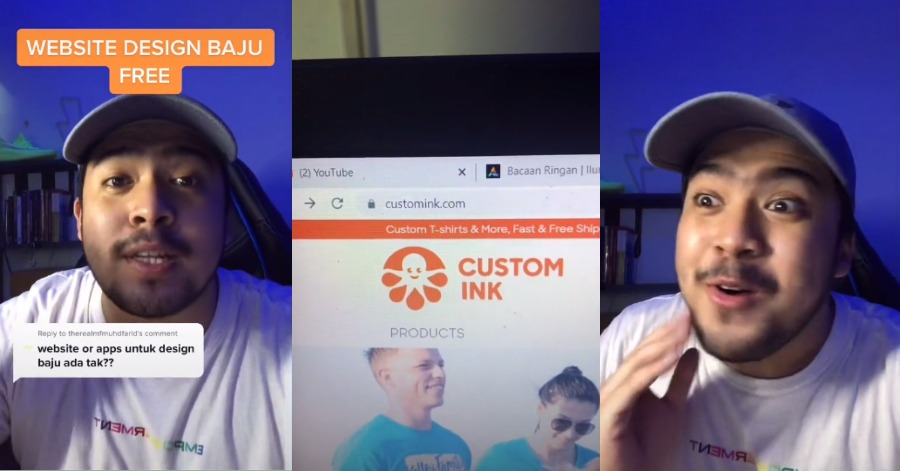 Having your own custom design printed on any outfit would be such an amazing and interesting idea to be done especially if you are ever planning on doing a group reunion, family day, or even any other occasion. Sadly, there are a lot of people out there would think that getting an custom made is out of their reach. At the end, they just forget it.
Little did they know, it is actually so easy to make your dream to have a custom-made outfit come to life. According to a TikTok video posted by a user that goes by the name Bos Pami, there is one particular website that you can use to use your custom designs and put it on their template of outfits and make it easier for you to style them for free.
Search and open a particular website called 'Custom Ink'.
Click on the 'Design Lab' option.
There, you can start doing your own custom design using the template outfit that they have. You can add any art, add text, upload your own pictures and many more.
You can use your own custom design on a round neck shirt, collared shirt, sweater, and others.
You can use this website to design your outfit on the front, the back, and also the sleeve.
Sources: TikTok Bos Pami, Custom Ink.
These Might Be New For You! Amazing 5 YouTube Hacks You Should Try Yourself!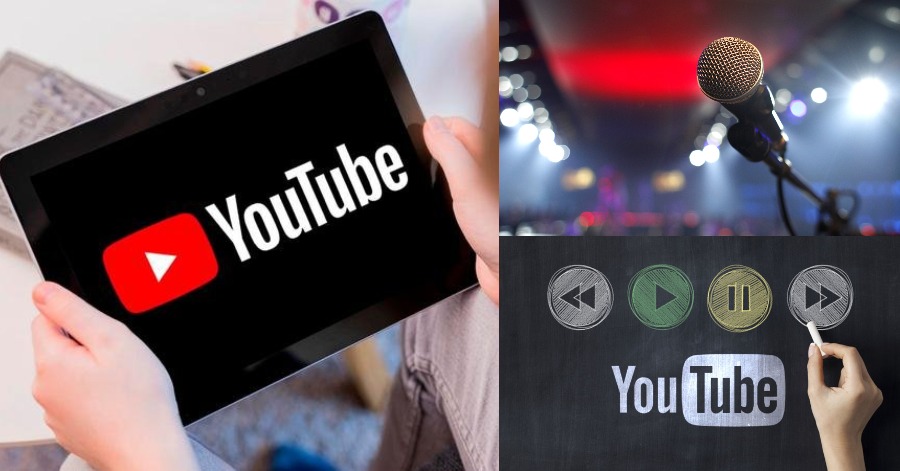 YouTube is actually an American online video sharing and also social media platform launched by Steve Chen, Chad Hurley and Jawed Karim in February 2005. After Google, YouTube is the most visited website worldwide with over one billion monthly users. All of its users watch more than one billion hours of videos each day and then as of May 2019, it was estimated that videos were being uploaded at a rate of more than 500 hours of content per minute.
People would always use YouTube for to watch videos that have been uploaded on it. Other than that, there are actually so many kinds of amazing tricks and hacks that you can do using YouTube. Some people might not know this. Worry no more because this article would help you know more about it. These are 5 hacks that you should try.
1) Videos Can Be Played In Slow Motion
Sometimes YouTube users want to watch videos in slow motion, and there is a hack that allows them to do that. This hack is particularly useful when it comes to videos that show things that happen really quickly, such as sporting events. Those who are using a Chrome browser can watch videos in slow motion by clicking something called the speed selector. This will allow the person to have the opportunity to view the video at a different speed than the one they would normally be viewing it at. But one important fact is that this might not be possible for those who do not use Chrome.
2) Gifs Can Be Made
One little hack that might be surprising to some of YouTube's users is the fact that they can actually use the website to create gifs. This may sound like a very difficult thing to do, but it is actually really easy, and completing all of the required steps does not take very long. The first step a user needs to take if they have a video they want to use to make one is selecting the right video. After that, they need to type 'gifyoutube.com' in the web browser bar. That should take them to a place where they can create a gif from the video.
3) There's A Cool Way To Fast-Forward And Rewind
There are hacks for many aspects of YouTube, and one of them makes it a little bit easier for people to fast-forward or rewind through the videos they are watching. Some of the videos that are on YouTube can seem a bit longer than they need to be, but users can fast-forward 10 seconds ahead by tapping on the right side of the video two times. This only works if they are using a smartphone or a tablet. The trick to rewinding videos is not much different. The only thing that changes is which side of the screen the user should tap on. In order to rewind a video, they must double-tap the left side.
4) Background Music Can Be Identified
While YouTube itself does not offer users the chance to find out what music is playing in the background of some of the videos on the website, there is one hack people can use for this purpose. Those who wish to find out what music is playing in some of the videos they like to watch can do so by using a service called Mooma. Mooma has a great deal of information about a lot of songs. All users need to do is copy the link to the video, and then paste it into a search bar that can be found on Mooma's homepage.
5) Have Some Fun Doing Karaoke
YouTube can actually be used for karaoke, which only makes it that much more fun and interesting. There are lots of people who simply sing along to some of their favorite songs on the website (or the app), but this little hack can make that experience even cooler. Those who use the Chrome web browser can download something called the Musixmatch Lyrics extension for YouTube to enhance their karaoke experience. This extension basically allows people to see the lyrics that are in their favorite songs on the screen. But users can also usually find lyric videos for most songs as well, and no extensions are needed for those.
Sources: ScreenRant.
Attention University Students! These 7 Things That Are Useful For You!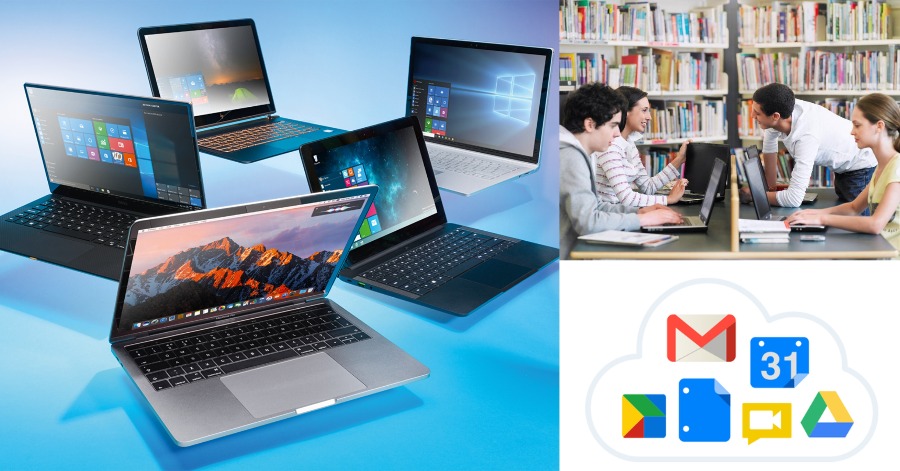 Getting ready to prepare oneself to enroll in a university's life is actually incredibly exciting. You can indeed find an endless number of what do university students need to prepare beforehand online. There are actually so many of them. But sometimes freshmen might have some difficult time preparing exactly the important things that they need.
There are so many things that freshman students need to prepare. Importantly, something that could really help them to survive all the way throughout their studies in the university. These are 7 important things that would be very beneficial for all the freshmen attending the university for the first time ever in their life.
1) Laptop
If you are about to enter the phase of your study in the university, you definitely must have a laptop for yourself to study. If you do not have a laptop, you can also use a personal computer. Bring it to your university. Make sure your personal computer or even laptop is not lagging too much because it would affect your assignments.
2) Google Scholar
If you cannot find a relevant journal article for you to use as a reference, you can easily use Google Scholar which is a really special website for searching research based on the title. Plus, you have to be good at finding keywords.
3) Google Docs
During your time at the university, there would be a lot of assignments to be done in groups but usually, all the friends and also groupmate are at home especially during this pandemic situation. So, it is easier to use Google Docs for friends to see all the work that needs to be done. No need to discuss this through Whatsapp anymore. What a time saver for university students.
4) Turnitin
This plagiarism checker application is famous all over the university. So, you have to make sure to check what percentage of your plagiarism is for every assignment. You can either check plagiarism on online websites or you can also buy from Shopee then ask them to check once you bought it.
5) Grammarly
These apps are not usually used by many students. It is suggested for you to buy this and use it in your assignments. These apps can check for plagiarism too. But not as strict as Turnitin. Then, it can also check the grammar that you have used in your assignments. It is really worth it.
6) Spec Laptop
Make sure not to do things that can damage your own precious laptop. Do not install games or any other apps that can cause heavy laptops and also lagging. Check the specs of your laptop or pc before you wanted to install anything.
7) Edit Video
When you are in the era of universities, you need to know about video editing. Since COVID-19 hit Malaysia, there are so many assignments that involve video. So you need to know how to edit a video.
Sources: Laptop, Google Scholar, Google Docs, Turnitin, Grammarly, Laptop Specs, Video Editor.