Wanted To Sell Your Items On Shopee? This Is How You Can Start Doing It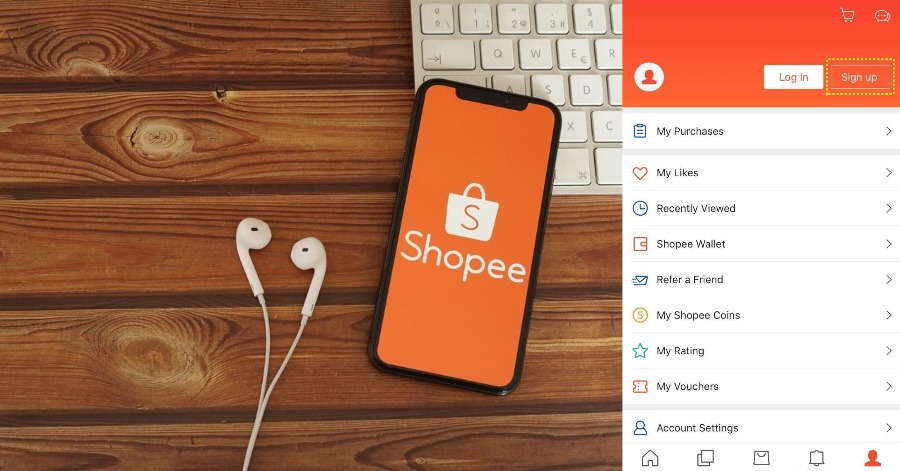 Shopee is now actually one of the biggest online marketplaces ever existed here in Malaysia. According to the current fact, it is undoubtedly the first go-to shopping site in Malaysia because it has already accumulated an estimated 38million visitors a month. Shopee's popularity amongst buyers means one thing for sellers and potential sellers that is a higher opportunity to make money on the platform compared to all other marketplaces. Even for the smallest sellers on Shopee, you will have the best chance of getting more eyeballs on your product and also store.
For those who just started to sell their items on Shopee, they might be a bit clueless on steps that they need to take on how to make their items got sold on Shopee. Worry no more, because this article would explain to you the steps to start selling on Shopee, and hopefully, everyone could take advantage of it.
According to Shopee, before you begin your journey as a seller, please ensure you have completed the account registration with your phone number as any account without a phone number will not be visible to buyers. 
How To List Products From Shopee App?
1) From your Shopee App, go to the 'Me' page and click on 'Start Selling'. You may then click on 'Add New Product'.
2) Choose where you would like to upload your product photos/videos. You may add up to 9 photos per listing. Kindly note that videos may only be added via the Shopee App. Once that is done, you may fill in the details accordingly before publishing your product!
How To List Products From Seller Center?          

1. Go to Add New Product. Then, input a product name and select the appropriate categories for your product. To look more professional, practice the following product naming tips:
Brand + specifications and type + model
Avoid ALL CAPS, unnecessary symbols, and keyword spams
2. Fill in the basic information:
Product Description (mandatory)
Category (mandatory)
Brand attribute (mandatory)
Other attributes (optional)
The exact information needed will depend on the Product Category. Thus, attributes will vary depending on the Product Category. Include key informative product description that states detailed specifications, features, and benefits that will help shoppers make a purchase decision.
3. Fill in the sales information:
Price (mandatory)
Stock (mandatory)
Product variations (optional)
Wholesale (optional)
4. You can upload up to 9 images for your product, including a cover photo, and a product video to demonstrate how your product works. Size chart is an optional field only available for fashion-related categories. You are required to provide the size chart if you are selling products in fashion-related categories. Listings with multiple high-resolution images that show the product clearly tend to attract more buyers.
5. Fill in the shipping information
Include all 3 components: product weight (kg), parcel size, and shipping options.
Select your logistics channels based on the requirements of Shopee's Supported Logistics
6. Input additional information under Others, such as the condition of the product, and publish your product.
7. Select Save and Publish to list your product.
Sources: Shopee.
Food Review: Ferrero Rocher Ice Cream Stick Is Now Available In Malaysia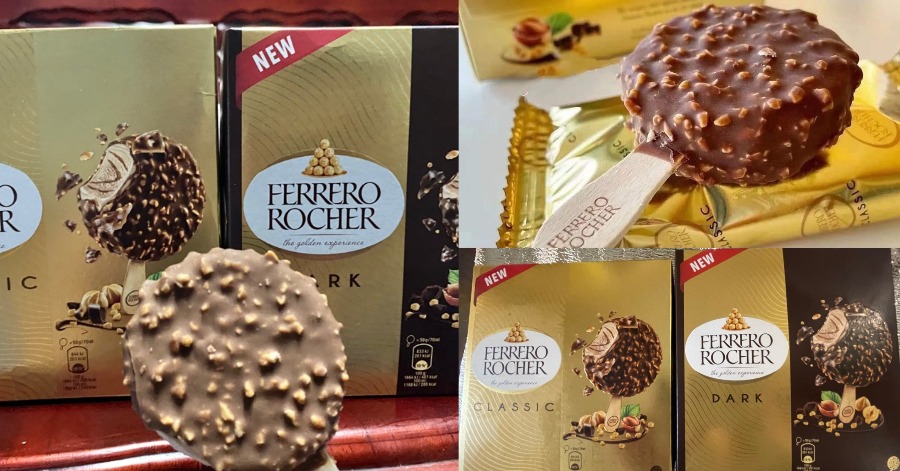 Chocolates have the power to uplift someone's mood and ice cream is perfect for a hot sunny day. But both combined, it is the perfect combination to ever exist. Snickers Ice Cream, Oreo Ice Cream, and Kit Kat Ice Cream are the usual stuff we find at our nearest grocery store but have you ever heard of Ferrero Rocher Ice Cream?
It has been sold for a long time but at that time, it was only available in certain European countries. Now, you can get this delicious treat from a local seller on Shopee!
This ice cream comes in three flavors. There are Original, Dark Chocolate, and White Chocolate but according to the local seller's page, it is available for people in Kuala Lumpur and Selangor only.
Head over here to place your order and get your Ferrero Rocher Ice Cream!
Sources: Shopee nowme_01
Food Review: 'Sambal Hitam', One of The Best Sambal That Can Be Eaten Anytime And Anyhow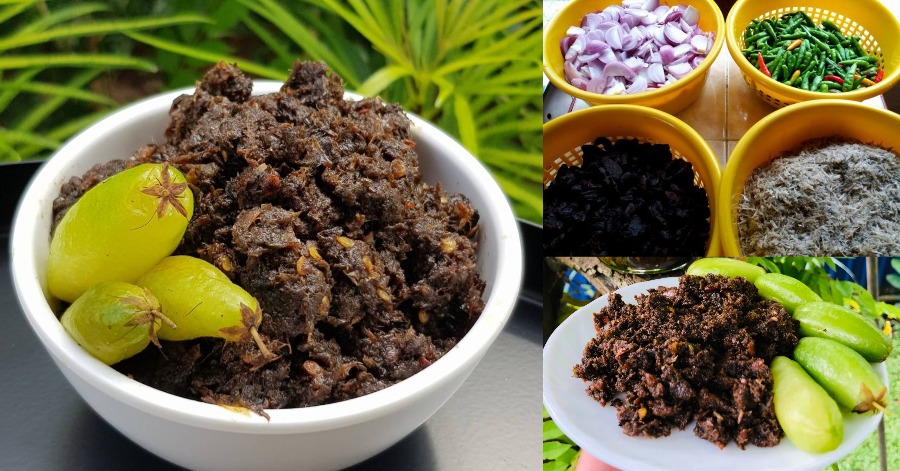 Sambal hitam would always be one of the most favorite alternatives for many people in Malaysia who loves to eat spicy food like any other sambal but they do not want it to be too spicy up until they have to feel regret eating the food. This particular sambal hitam is really well-known in the state of Pahang.
The texture of this sambal hitam is one of the reasons why many people love to eat it. Sambal hitam is really full of anchovies. It is so easy to be made by anyone because the recipe only takes 4 simple ingredients. The ingredients are belimbing buluh, red onion, anchovies, and also red chili.
According to many people, the process of making this sambal hitam would take a very long time to be done. There is a very special way to cook this sambal hitam from Pahang. It does not take an hour or two to cook but it takes hours. The manufacturing process is quite complicated and also time-consuming.
It goes well with steamed white rice, brown rice, or even porridge. This sambal hitam really enhances the taste of the food. Once you taste it, your mouth will definitely have a fusion of flavors and you will surely crave more of it.
Sources: Cookpad.
Step & Repeat, First-Ever Global TikTok Reality Show Based On Style Launched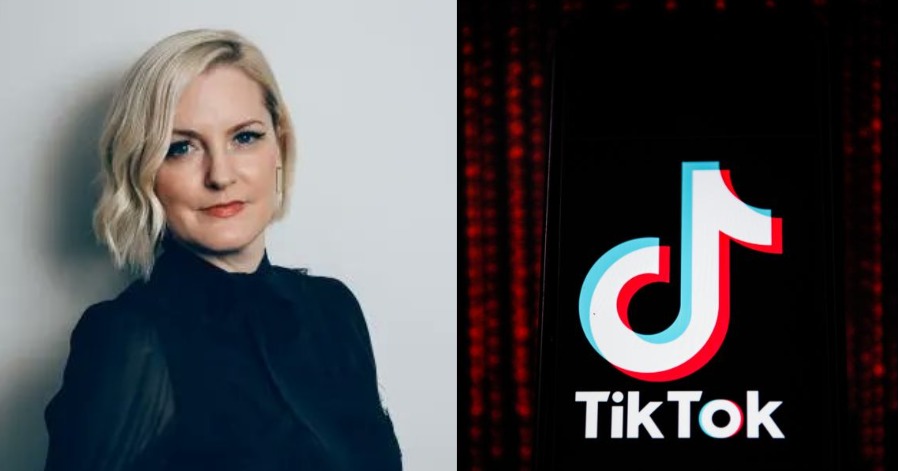 KUALA LUMPUR, June 18 — Glamhive and Mary Kay Global Design Studio have announced Step & Repeat, the first-ever style show launching on TikTok.
Step & Repeat is a five-week style competition and mentorship programme where wardrobe stylists, make-up artists, and hair stylists worldwide compete in the fast-paced environment of TikTok to drive their business success.
The international competition is open to all and goes live on June 22 on TikTok, according to a statement.
TikTok's community has been growing at an incredible pace since the start of the pandemic, and unique new talents are being discovered daily on the platform.
Step & Repeat is the first-ever global style competition on TikTok, giving structure, recognition, and rewards to winners weekly.
Glamhive and the Mary Kay Global Design Studio have partnered to create Step & Repeat as a global stage open to anyone who wants to explode onto the international scene and get recognised for their incredible talents in wardrobe, make-up, and hair styling.
Each week, Step & Repeat's host, Johnny Wujek will announce a theme-based challenge, and TikTok users will create their best wardrobe, make-up, or hair style look for that theme.
Videos will incorporate the show's custom sound, 'Step & Repeat', the hashtag #stepandrepeat, and the hashtag associated with each challenge, enabling all entries to be discoverable by the show's judges.
At the end of each challenge, Wujek will announce the winner in each category: wardrobe, make-up, and hair. Each winner will receive a cash prize and a one-hour mentoring session with one of the 19 industry leaders stepping up to provide mentorship.
At the end of the five weeks, Step & Repeat will announce one overall winner for each category, crowning it the very best in wardrobe, make-up, and hair based on entries from worldwide.
More details at https://www.glamhive.com/tiktok.
Sources: BERNAMA