Aidiladha: Smooth Traffic Flow On Major Highways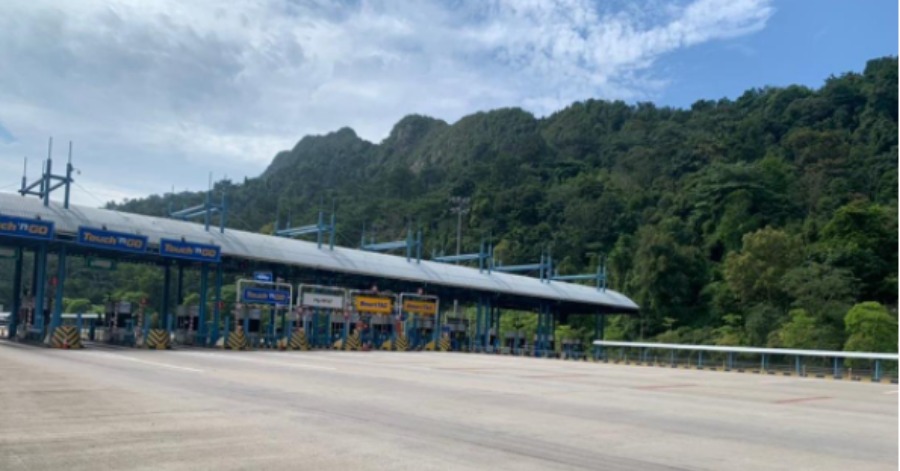 KUALA LUMPUR, July 20 — Traffic flow along several major highways around the Klang Valley on the morning of Aidiladha celebration today was reported to be smooth and under control.
According to a spokesperson for PLUS Malaysia Berhad (PLUS) and the Malaysian Highway Authority (LLM) as of 11 am today, traffic flow in both directions of the North-South Expressway was also smooth due to low traffic flow.
"Traffic is still quiet along the Kuala Lumpur-Karak highway, and the East Coast Expressway (LPT) 1 and 2, including location around the toll plazas in Gombak, Bentong, Karak and Kuala Terengganu due to low traffic flow," said an LLM spokesperson.
A check by Bernama at the Gombak Toll Plaza and Sungai Besi Toll Plaza today also found almost deserted highways on both directions with minimal traffic.
Apart from that, traffic flow at roadblocks mounted around the capital, especially at the state borders, which had previously caused congestion, was also smooth and under control.
Previously, the media reported an increase in traffic flow on the eastbound highways a few days before Aidiladha which was celebrated today.
On Sunday, Inspector-General of Police Datuk Seri Acryl Sani Abdullah Sani had stated that the Royal Malaysia Police (PDRM) would not accept documents issued by the Ministry of International Trade and Industry (MITI) as a valid movement permit for the four-day period, from July 18-21, following cases of individuals abusing the letters to return to their hometowns to celebrate Aidiladha.
Sources: BERNAMA
(Video) Kamen Rider Movie With Retro Theme? First Teaser of 'Shin Kamen Rider'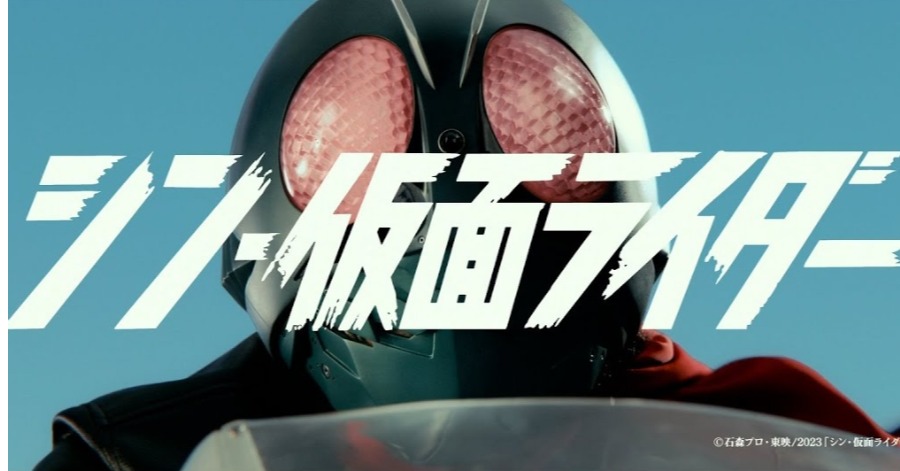 Recently, it is announced that Evangelion creator Hideaki Anno currently writing and directing a new Kamen Rider feature movie. It is called Shin Kamen Rider, and the movie's first teasers give us a good look at how Hideaki Anno is bringing the amazing character to life. It is said that Shin Kamen Rider has the best costume in a superhero movie.
Shin Kamen Rider looks to be trying to ape the classic Showa-era series as much as possible, presenting its tone and aesthetic through a modern lens. Hideaki Anno is a loud and proud lifetime fan of the series and even cosplayed as Hongo as a young man. A picture of the director in his own old costume was even used as a new poster advert for it.
The debut teaser gives all the fans the true first close-up looks at numerous details. The mask, the suit, and the bike have all been tastefully updated and also modernized. The music and font are on point. Everything looks fantastic. Part of the cast was also announced on Thursday in Tokyo. Sosuke Ikematsu, who appeared in The Last Samurai and also the award-winning Shoplifters, stars as a bike-riding cyborg protagonist that is none other than Takeshi Hongo. Minami Hamabe, who played Mia Fey in Takashi Miike's Ace Attorney adaptation, stars as Ruriko Midorikawa.
Here is the closer look at the two leads in costume:
『 #シン・仮面ライダー 』出演者の発表です。
本郷猛/仮面ライダー #池松壮亮 さん
緑川ルリ子 #浜辺美波 さん

御期待ください。 pic.twitter.com/QweYprPSS7

— 『シン・仮面ライダー』【公式】 (@Shin_KR) September 30, 2021
Shin Kamen Rider is the latest in Hideaki Anno's Shin trilogy, which are the new reworkings of the classic Japanese characters. He wrote and also co-directed the 2016's Shin Godzilla and also penned the upcoming Shin Ultraman. Because of the current situation, Shin Kamen Rider is slated to be released in Japan next March. The film's release was unfortunately pushed back due to the Covid-19 pandemic, which has also impacted the release of Shin Ultraman.
Sources: Polygon, YouTube 東映映画チャンネル.
Almost All Labuan Schools Sanitised Ahead of Reopening On Monday
LABUAN, Oct 1  — Almost all primary and secondary schools on this duty-free island have been sanitised ahead of the opening of the school session on Monday (Oct 4).
Labuan Education director Yusuf Mohamad said sanitation works began last week with the cooperation of the Fire and Rescue Department.
"The reopening of the schools based on a weekly rotation method, will involve 17 primary and 10 secondary schools in the federal territory and among the schools which have been sanitised are SMK Pantai, SMK Labuan, SM Sains, SM Anthony, SM St Anne, SMK Mutiara and SMK Lajau," he told Bernama today.
Once the secondary schools have been sanitised we will move on to the primary schools and we will ensure that everything is completed before the school session begins, he added.
Senior Minister of Education, Datuk Dr. Radzi Jidin on Sept 5 said, since Labuan is the first among federal territories and states in the country to move into Phase Four of the National Recovery Plan (PPN) the ministry will take into account all the views given by the relevant agencies here, in drafting the necessary framework.
In the meantime, Yusuf said, the standard operating procedures (SOPs) relating to the reopening of schools have been conveyed to teachers and parents through village heads.
SOP compliance in classrooms and school areas, as well as orderly dispersal of students, would be the main focus before schools in Labuan reopen next week.
According to Yusuf, the school authorities would also ensure that cleanliness is maintained and learning facilities are in working condition after face-to-face learning activities were put on hold for over six months.
Sources: BERNAMA
Girl Did Not Die Due To COVID-19 Vaccine – Kedah Health Dept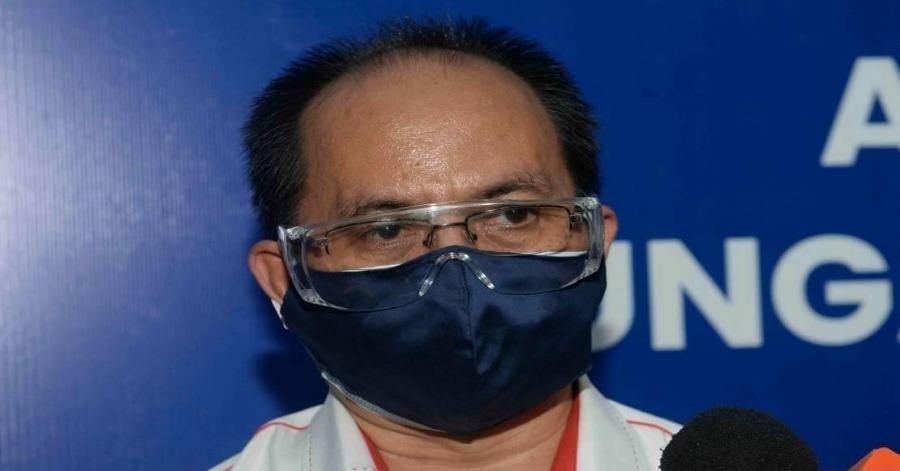 ALOR SETAR, Oct 1 –The Kedah Health Department (JKN) today denied that a female student died due to COVID-19 vaccine in Baling recently.
Its director, Dr Othman Warijo said the department investigated the matter and found the allegation was not true.
"The investigation found that the girl was a Sijil Pelajaran Malaysia (SPM) graduate and no longer a student. She received a single dose of the COVID-19 vaccine on Sept 5, 2021 at the Dewan Tun Abdul Razak vaccination centre, Baling.
"She complained of stomach pain on Sept 19, 2021 and was given treatment at Baling Hospital. However, 20 days after she was being vaccinated, which was on Sept 25, 2021, she was taken to Baling Hospital because she was unconscious. Her health condition deteriorated and she was later pronounced dead," said Dr Othman in a statement here today.
He said the body was taken to Sultanah Bahiyah Hospital, here,  for an autopsy and the result found that she died due to a 'ruptured thoracic aneurysm' and had nothing to do with the COVID-19 vaccine injection.
The department extends its condolences to the family of the deceased, he said and advised the public to not believe unconfirmed news on COVID-19 and the COVID-19 vaccine.
Sources: BERNAMA