Bollywood Legend Dilip Kumar Dies At 98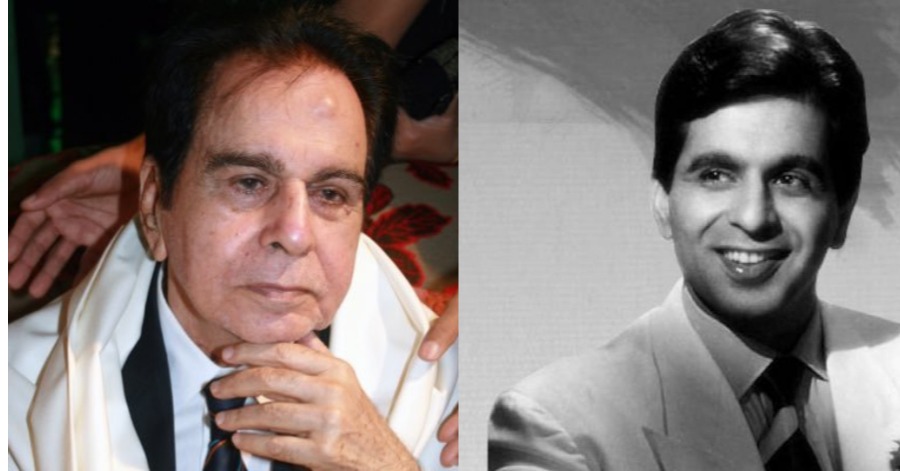 NEW DELHI, July 7 — Legendary Indian actor Dilip Kumar passed away Wednesday morning at the age of 98, Anadolu Agency (AA) reported
"With a heavy heart and profound grief, I announce the passing away of our beloved Dilip Saab, a few minutes ago," said a tweet from Kumar's Twitter account. "We are from God and to Him we return. Faisal Farooqui."
Farooqui is Dilip Kumar's family friend.
Dr Jalil Parker, the doctor treating him, told the media outside the hospital that the actor passed away at 7.30 am IST.
On Monday, Kumar's wife Saira Banu Khan in a tweet said that the Bollywood star's health "is improving."
"We are still in hospital and request your prayers so that Insha'Allah he is healthy and discharged soon," she had said.
Kumar was born and raised in Peshawar's historic Qissa Khwani Bazaar, or Street of Storytellers. Years before the partition of united India in 1947, he moved to Mumbai (then Bombay) to become an icon of Indian cinema.
Kumar, born Yusuf Khan, took on a Hindu name when he joined the Bollywood industry.
He was admitted to a hospital in the Khar suburb of the financial capital Mumbai last week "to address medical issues."
"Dilip Saab has been admitted to Hinduja Hospital, Khar to address medical issues related to illness which are frequently expected in a 98-year-old. Your love and prayers are truly appreciated by Saab," a tweet from Kumar's account said on June 30.
Having won a number of awards, Kumar's career spanned more than five decades.
The death of Kumar has left everyone in the country mourning and tributes have started pouring in.
"The greatest. There will never be another Dilip Kumar," wrote Indian film director Hansal Mehta.
Indian Prime Minister Narendra Modi said the famous actor will be remembered as a "cinematic legend," and his death is a "loss to our cultural world."
"He was blessed with unparalleled brilliance, due to which audiences across generations were enthralled," he wrote on Twitter.
"Condolences to his family, friends and innumerable admirers. RIP."
Sources BERNAMA
Tokyo Paralympics: Yee Khie Bags Second Medal for Malaysia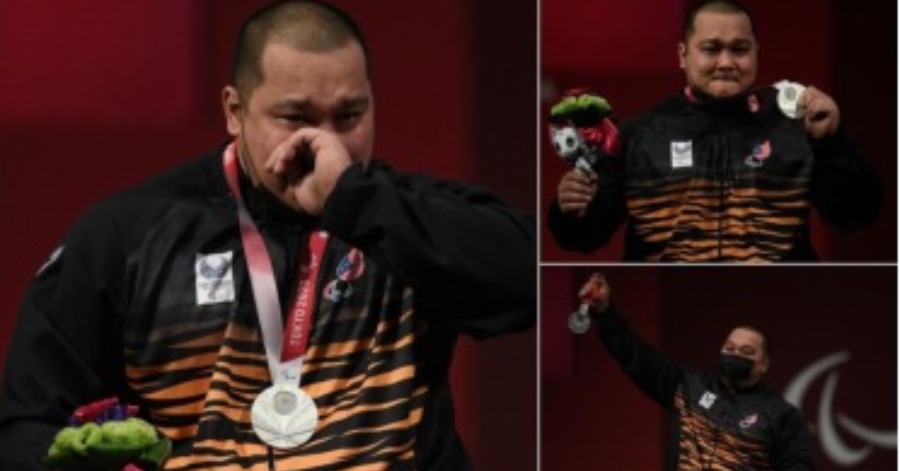 TOKYO, Aug 30  — National powerlifting athlete Jong Yee Khie bagged a second medal for Malaysia, a silver, in the men's 107 kilogrammes (kg) category at the Tokyo Paralympics today.
Despite being unsuccessful in his first attempt to lift 230kg, he bounced back to confirm the silver medal in his second attempt, this time lifting 237kg.
However, the 32-year-old hairdresser from Batu Kawa, Kuching was later unable to improve further when he failed in his third and final attempt to lift 245kg.
Yee Khie's success means he got to make up for his disappointment after finishing seventh in the 97kg category when making his Paralympics debut in Rio 2016.
This is the second medal won by the national powerlifting camp, after Bonnie Bunyau Gustin, who competed in the men's 72kg category, made history by becoming the first athlete to win gold for the national contingent in the prestigious games last Saturday.
Bonnie not only won gold, but also broke the Paralympics record after lifting 228kg.
The previous record of 227kg was held by Rasool Mohsin of Iraq who achieved the feat at Rio 2016.
In today's action at the Tokyo International Forum, the gold medal was won by Mongolian athlete Sodnompiljee Enkhbayar who did 245kg, which is a new Paralympics record in the category.
Sodnompiljee started convincingly when he did 241kg to break the Paralympics record of 238kg set by Pavlos Mamalos of Greece at Rio 2016
Soon after, he once again stole the limelight when he broke his own record after lifting 245kg in his second attempt.
The bronze medal went to Saman Razi from Iran who did 231kg. Today is the last day of the powerlifting competition at the Games.
Sources: BERNAMA
A Smile For Every Child: RM100,000 Worth of Toys To Underprivileged And Oncology Children Through Mattel's Happy Playcation Campaign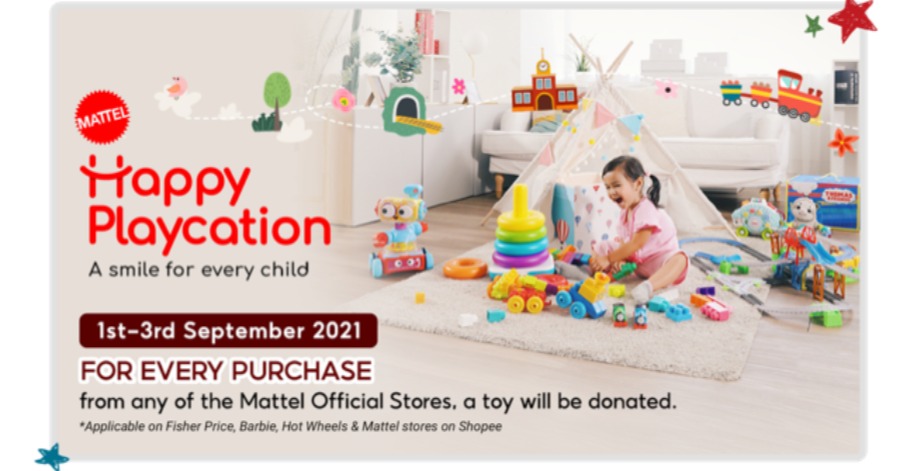 KUALA LUMPUR, 30 August 2021 – With the objective of bringing A Smile for Every Child, toy company Mattel popular for signature brands like Hot Wheels, Uno and Barbie will be collaborating with e-commerce platform Shopee to send out toys worth up to RM100,000 as both companies look to address the need to uplift the spirits of underprivileged children during these turbulent times.
Pledging one toy for every order made via selected stores, Mattel and Shopee, as well as NGOs Dignity for Children Foundation and the Childhood Cancer Caring Society of Kuala Lumpur (CARES), are partnering on a special campaign called Happy Playcation taking place from 1 till 3 September 2021.
The participating stores are the Mattel, Barbie, Hot Wheels and Fisher-Price official stores on Shopee. To further encourage Malaysians to support the campaign, Mattel will offer up to 30% off on its toys during the campaign period.
Murat Ariksoy, General Manager of Mattel Continental Asia said, "We acknowledge the adverse impact of the global pandemic on children in terms of learning and simply having a memorable childhood. We are launching this campaign with the common goal of uplifting the next generation. We strive to enable all kids to feel like children again with this partnership, while seeding joy into the community and helping parents with our learning toys."
This campaign is part of the #ShopeeGivesBack movement, which is aimed at creating awareness and driving donations for various charitable organisations to support their respective causes from healthcare and underprivileged communities to the marginalised, including animals.
Having started in 1998, the Dignity for Children Foundation provides education and care for marginalised and urban poor children in Kuala Lumpur. It currently serves over 1,700 children and youth aged 2-19 years, mainly operating education programmes in Sentul.
Liew Tong Ngan, Dignity's Director of Marketing and Communications said, "We are extremely grateful to be receiving these wonderful toys from Mattel to be distributed out to our children and youths. A very big thank you to Mattel and Shopee for remembering the underserved and allowing the young and old to reach their full potential through play."
Meanwhile, CARES is a non-profit NGO formed by parents whose children have been diagnosed with cancer, medical professionals and caring volunteers. CARES's mission statement is to improve the quality of life and well-being of children and teens with cancer and at the same, to provide social support for the families and caregivers of the sick child while they undergo treatment for their medical conditions.
Ms. Margaret Low, CARES President said, "We're honoured to be a part of this movement that will surely leave a positive impact in the lives of those children receiving these toys. Hopefully more meaningful initiatives like Happy Playcation will be executed down the road to continue inspiring these special individuals of our community."
Shopee Malaysia Senior Manager (Business Development) Zed Li said, "At a time when members of the community are battling with their own struggles to get through this difficult period, it is all the more important that we lend a helping hand in the best way that we can. The underprivileged children are a group whose needs should not be neglected, especially now, and it is crucial that we help alleviate the pressure they may be facing. Mattel's Happy Playcation campaign seeks to do just that. We're hopeful that this initiative will bring positivity to their lives, beyond the fun that they can have with the Mattel toys. We commend everyone involved for their efforts and are pleased to provide our support to Mattel's Happy Playcation."
This campaign coincides with Shopee's 9.9 Super Shopping Day which has something in-store for all its users and is currently taking place till 9 September. Buyers can look forward to claiming Free Shipping and 99% Coins Cashback vouchers, both with no minimum spend.
On top of this, the Happy Playcation campaign will stream Shopee Live sessions to showcase how Malaysians can assist in bringing a smile to a child in need. The first Shopee Live guest session was held on 27 August at 3PM, which featured a guest speaker from the Dignity for Children Foundation.
The next session on 1 September at 8.30PM will host guest speakers from CARES, who will further highlight how this campaign will bring cheer to the children. Exciting giveaways and an unboxing session of Mattel toys will also take place.
The Happy Playcation campaign is also launched in collaboration with Shopee Mum's Club, a one-stop shop for all mothers' needs for their child. The club shares the same aspirations of bringing happiness to a child, even beyond a mother's own. Happy Playcation will be handing out exclusive vouchers to club members to encourage participation of the campaign among the community of mothers.
To learn more about Mattel's Happy Playcation campaign, visit https://shopee.com.my/m/mattel-happy-playcation
(Video) Important To Know! The Differences of N95, KN95 And KF94 Face Masks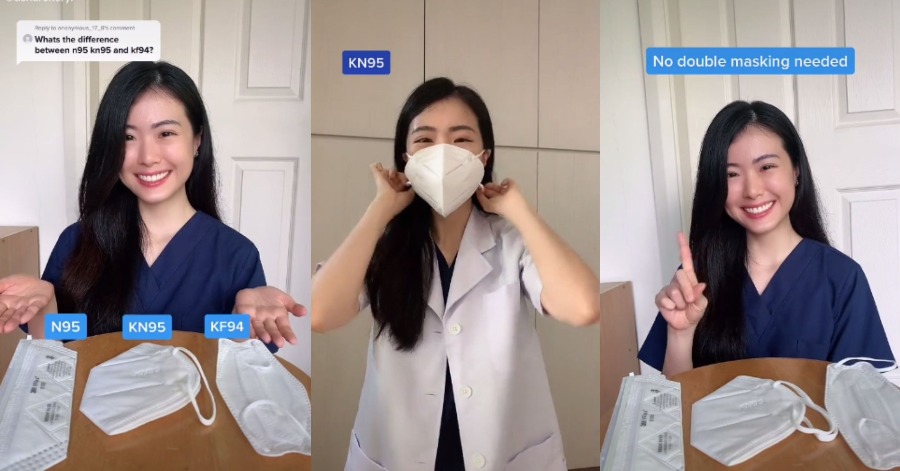 Recently, there have been more and more type of face masks got introduced to help protect the mankind in all over the world from the different kind of variants of COVID-19 that definitely is getting stronger and stronger by day. All of these face masks got their own advantages that could help avoid the dangerous COVID-19 from infecting human.
There are 3 types of recommended face masks nowadays to be worn in the public. The 3 face masks are the N95 face mask, the KN95 face mask and also the KF94 face mask. For those who might not know about them, there indeed are actually some differences between the 3 face masks. Even though there are slight differences, they all can be used.
N95 Face Mask
Not oil resistant.
95% filtration efficiency.
Rubber headband loop for tighter fit.
Recommended for healthcare workers.
KN95 Face Mask
This is the Chinese standard face mask.
95% filtration efficiency.
With ear loop design.
Easy to wear.
KF94 Face Mask
This is the Korean Filter.
94% filtration efficiency.
With ear loop design.
More customizable fit.
Sources: TikTok AskDrCheryl.