Things That Messi Sacrificed Personally For Argentina To Win Copa America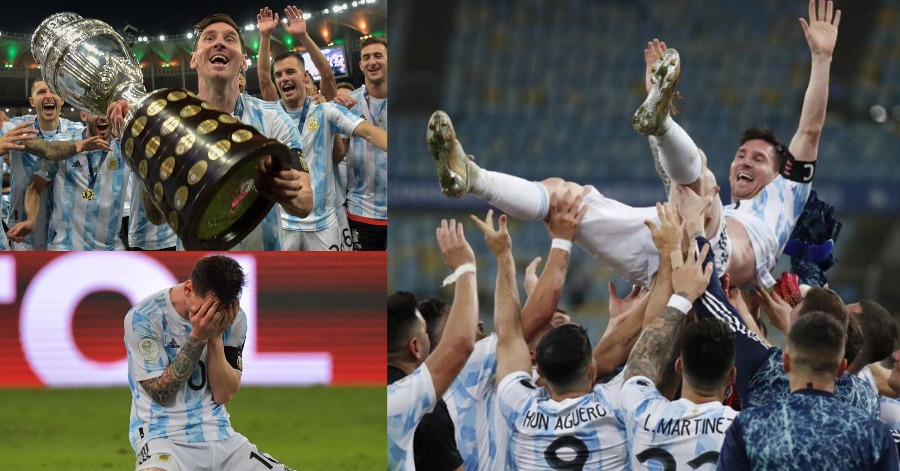 Lionel Messi was uncharacteristically quiet in Argentina's 1-0 win over Brazil recently but his performance was irrelevant compared to what the victory means. It is actually the first major title for Messi in the blue and white of the national side. Lionel Messi struggled to contain his emotions and also immense happiness after the talismanic forward ended the 28-year-long wait for Argentina to win an international trophy at Maracana against Brazil.
He finally claimed top-level honors with his country in his 10th major tournament. Lionel Messi had a chance to sign off the win but slipped with the goal at his mercy, in what would have been the perfect finale for the Argentine captain. Little did people know, he has made a personal sacrifice for Argentina to win this particular Copa America.
The Argentine national team boss has revealed that Lionel Messi was carrying a hamstring injury through the victories in the semi-final and final. Lionel Messi's below-par personal performance may now be explained through the fact he was carrying a muscular injury during the game but was intent on playing in these defining matches.
According to Scaloni, "Messi has been playing with a hamstring injury against Colombia and Brazil, after getting a knock against Ecuador. In the end, he did not throw in the towel and he succeeded. We are talking about the best footballer of all time and everyone knew how important it was for him to win a title with the national team".
Sources: Mirror.
Perhilitan Captures Seven Wild Elephants In Jeli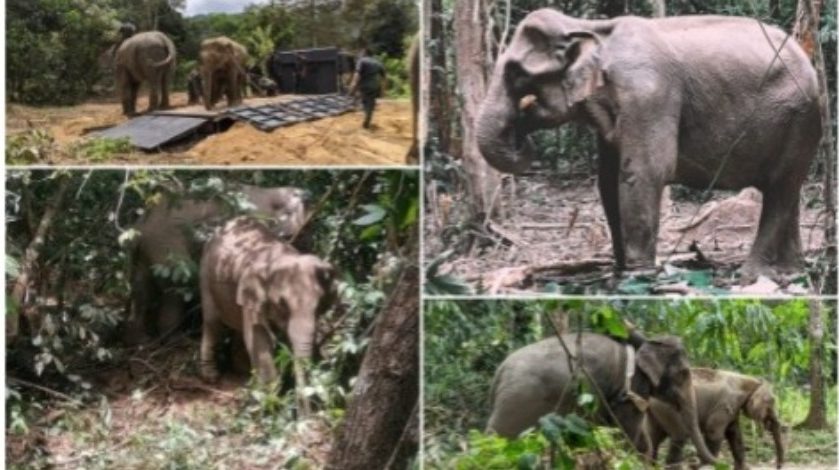 JELI, Sept 13 — The Kelantan Department of Wildlife and National Parks (Perhilitan) has captured seven wild elephants in Kampung Lawar, here, after the mammals started encroaching on the villagers' farms last month.
Its director, Ady Ermanty Haniff Mohamed Hanif, said the animals were captured on Sept 7, 8 and 10 following reports from the villagers who came across a herd of wild elephants roaming in the farms.
He said the operation to capture and relocate the seven mammals, aged between three and 30, was carried out to prevent further losses to the villagers, which currently estimated at RM90,100, apart from ensuring the safety of the animals.
"On Sept 7 and 8, Kelantan Perhilitan Elephant Capture Unit and members of the Kuala Gandah National Elephant Conservation Centre (PKGK) in Pahang, captured three male elephants and two female elephants in the farms," he said in a media statement today.
He said two other male elephants were caught at the same location on Sept 10.
"This herd of wild elephants is believed to be from the same group that was captured near Kampung Bukit Ipoh, Jeli last month.
"They were believed to have come out of the Gunung Basor Permanent Forest Reserve (HSK) to find food sources, and the population of wild elephants inhabiting the forest reserve is estimated to be more than 30," he said.
Ady Ermanty Haniff said following the capture, two decoy elephants from PKGK, namely Abot and Rambai, were used to assist the wild elephant relocation operation which was carried out for two days (Sept 11 & 12) to release them back to their natural habitat in Taman Negara Kelantan-Terengganu-Pahang.
Sources: BERNAMA
King Raises Olympians, Paralympians, Frontliners Battling COVID-19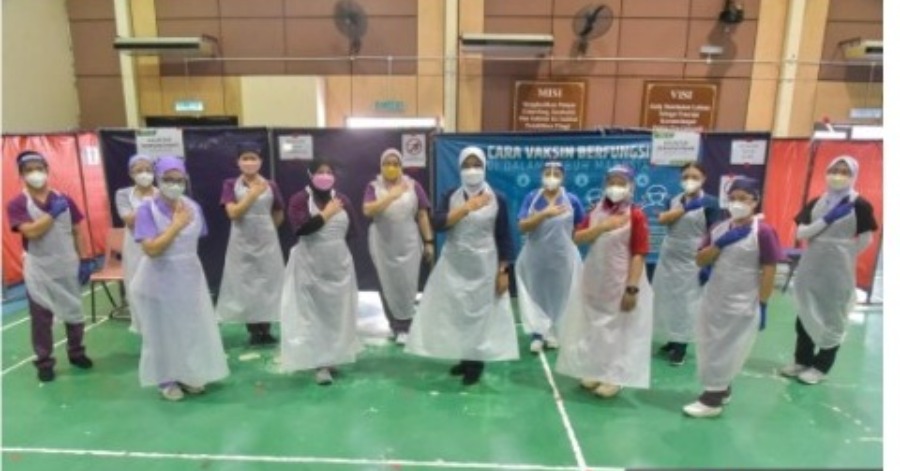 KUALA LUMPUR, Sept 13  -The success of Malaysian athletes at the recent Tokyo Olympic and Paralympic Games as well as the sacrifices of the country's frontliners in battling COVID-19 received praise from Yang di-Pertuan Agong Al-Sultan Abdullah Ri'ayatuddin Al-Mustafa Billah Shah in Parliament today.
His Majesty expressed his appreciation by also asking the Members of Parliament to stand to give a resounding applause to them when opening the fourth session of the 14th Parliament today.
"On this occasion, I would like to record my congratulations on the success of the country's athletes who have fought hard to make the nation famous with the support and prayers of all Malaysians.
"I also appreciate the loyalty and contribution of the country's frontliners, especially those in the health service who continue to work hard to serve tirelessly and face various challenges in the long pandemic landscape.
"Therefore, let us continue to support and thank all the frontliners and other critical sectors for their unparalleled services," said His Majesty.
At the Tokyo 2020 Olympics, Malaysia won a silver medal through national cycling champion Datuk Mohd Azizulhasni Awang in the keirin event while the pair of Aaron Chia-Soh Wooi Yik bagged a bronze medal in men's doubles in badminton, which made its Olympics debut at the Tokyo Games.
As for the Paralympics, Malaysia won three gold medals which were contributed by Abdul Latif Romly in the men's T20 long jump; Cheah Liek Hou in the SU5 badminton men's singles and Bonnie Bunyau Gustin in powerlifting.
Jong Yee Khie (powerlifting); and Chew Wei Lun (boccia) won silver medals in the Paralympics.
Earlier, before commencing his speech, His Majesty invited Members of Parliament and Malaysians to observe a minute's silence and for Muslims to recite the Al-Fatihah for the people who died of COVID-19.
According to the COVIDNOW website, as of midnight yesterday (Sept 12), a total of 20,711 deaths due to COVID-19 were recorded in the country.
Sources: BERNAMA
COVID-19 Deaths Back To Double Digit After Two Months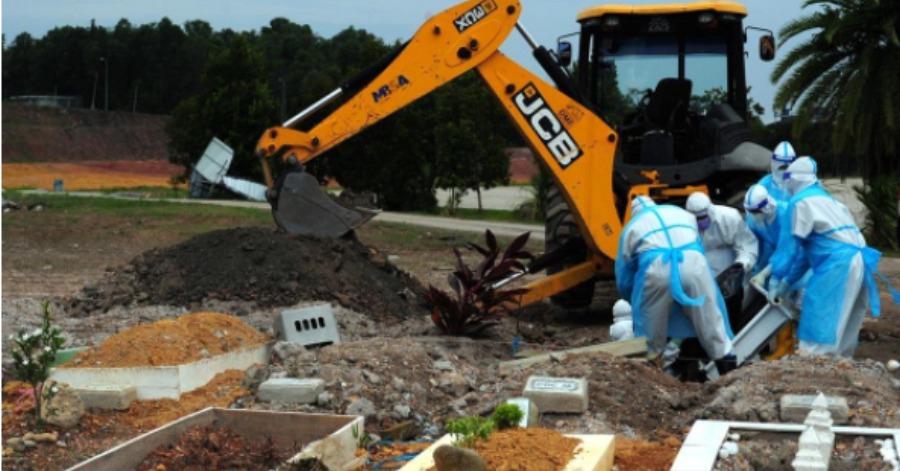 KUALA LUMPUR, Sept 13 — The number of death due to COVID-19 in the country over the past 24 hours has dropped to two digits.
The last time a two digit number in COVID-19 death was recorded in the country was last July 6, with 99 deaths.
The Ministry of Health (MOH), through its website https://covidnow.moh.gov.my, stated that a total of 99 deaths due to COVID-19 was recorded yesterday.
Meanwhile, the number of backlog of death cases which was not reported previously was 292 cases, which brings to a total of 20,711 deaths due to COVID-19 in the country so far.
As of yesterday,  52.6 per cent or 17,177,911 individuals of the country's populations have completed their COVID-19 vaccination.
A total of 65.4 per cent or 21,372,276 individuals have received at least one dose of the vaccine, and they included recipients of the single-dose CanSino vaccine.
On the daily vaccination rate, a total of 227,476 doses of vaccine were administered yesterday, bringing the total dose given through the National COVID-19 Immunisation Program (PICK) to 34,488,051.
PICK was launched on Feb 24 to curb the spread of COVID-19 in the country.
Sources: BERNAMA