Japan's Daily COVID-19 Cases Top 9,000 For 1st time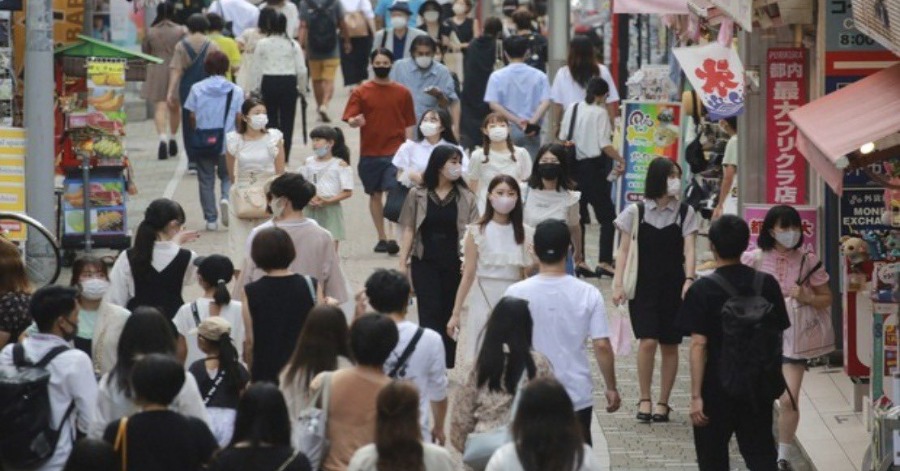 TOKYO, July 29 — Japan's daily total of COVID-19 cases topped 9,000 for the first time on Wednesday, with a surge in infections in Tokyo casting a pall over the Olympics and putting pressure on the government of Prime Minister Yoshihide Suga to take stronger countermeasures.
According to Kyodo news agency, the capital confirmed 3,177 COVID-19 cases, hitting a record for the second straight day and pushing up the nationwide tally to exceed the previous all-time high of 7,958 set Jan 8, as hospitals come under increasing strain.
The surge in infections comes as the highly contagious Delta variant of the coronavirus spreads and people in Tokyo tire of restrictions under a state of emergency.
The record high was reported just a day after Tokyo logged 2,848 daily COVID-19 cases, exceeding the previous record of 2,520 cases on Jan 7.
The virus has spread rapidly elsewhere, with the nationwide tally of daily infections that was below 2,000 in early July surpassing 4,000 one week ago, 5,000 on Thursday and 7,000 on Tuesday.
On Wednesday, the daily count for the entire country reached 9,583, bringing the cumulative total to nearly 900,000, while Tokyo's neighbouring prefectures of Kanagawa, Saitama and Chiba also all reported record single-day highs at 1,051, 870 and 577, respectively.
Japan's National Institute of Infectious Diseases has estimated that the Delta variant is now responsible for about 70 per cent of infections in the metropolitan area.
Olympic organisers have pledged to implement adequate COVID-19 countermeasures for "safe and secure" games and stressed that the number of infections among athletes and others associated with the sporting extravaganza is very low.
Suga has denied the possibility of canceling the Olympics, which opened Friday without spectators at almost all venues, and said that "there is no worry" as people are expected to move around less.
But Takaji Wakita, head of the national institute, who also leads the health ministry's COVID-19 countermeasures advisory panel, warned at a press conference Wednesday that "the spread of infections (over this one week in the country) is something never experienced before."
The capital's seven-day rolling average of cases has risen to 1,954.7 per day, up 53 percent from the previous week.
The government has placed Tokyo under the fourth state of emergency, which mostly relies on a cooperative public and does not entail a hard lockdown like some countries have imposed, from July 12 to Aug 22.
Still, some restaurants and bars have ignored calls to stop serving alcohol and close early as the government has lagged in handing out "cooperation money" meant to help them cover lost revenue.
Many people, especially younger ones less likely to be vaccinated, have grown weary of the restrictions and begun going outside more.
"How young people behave is key," Tokyo Governor Yuriko Koike told the press on Wednesday, advising them to get their shots.
Of the 3,177 COVID-19 cases, 1,078 people in their 20s and 680 in their 30s tested positive, accounting for more than half of the total, according to the metropolitan government.
"The medical system has already started becoming more strained," Shigeru Omi, Suga's top COVID-19 adviser, said in a parliamentary hearing, calling on the government to "send out a message that gets across the sense of crisis they should be feeling and take countermeasures fitting of the current infection situation."
The governors of Chiba, Saitama and Kanagawa will ask the central government, possibly Thursday, for their prefectures to be placed under the same state of emergency.
The government will "promptly consider such requests and make a decision," Chief Cabinet Secretary Katsunobu Kato said at a press conference Wednesday.
Suga also met with members of his Cabinet including health minister Norihisa Tamura to discuss the current situation.
As early as Friday, the government will convene a meeting to decide on putting the three prefectures under the emergency, an official said.
Suggesting there are not many options for the government, a senior official at the prime minister's office, said, "We have used almost all cards available by now."
Meanwhile, the Olympic organising committee said Wednesday that 16 more people linked to the games, none of them athletes, have tested positive for COVID-19, bringing the total since the start of this month to 169.
It is the first time in four days that the organisers have reported no COVID-19 positive cases of Olympic athletes.
Sources: BERNAMA
Food Review: COVID-19 Variant Getting Stronger, Try These 5 Foods To Boost Immune System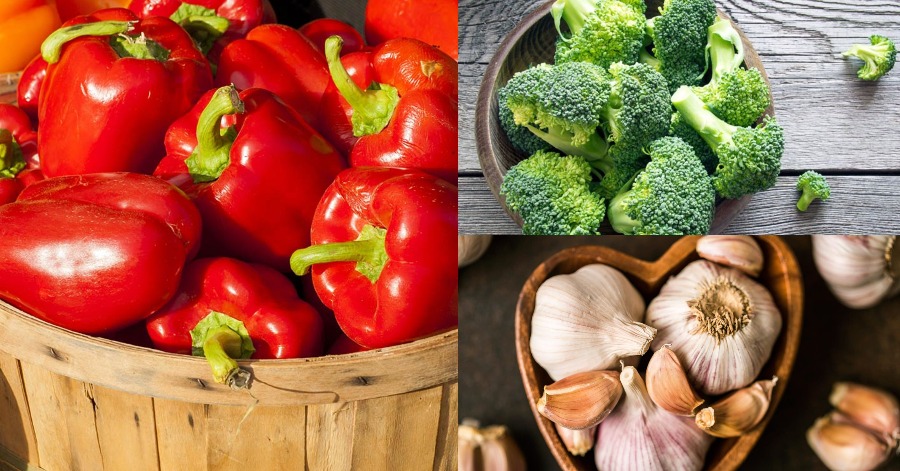 COVID-19 cases continue to rise, taking daily precautions such as washing your hands, social distancing, exercising, and getting enough sleep is key to lowering the risk of infection. COVID-19 was declared a global pandemic by the World Health Organization. Maintaining a healthy diet to help boost your immune system may also give you an edge.
Individuals with certain pre-existing illnesses like diabetes, hypertension, cardiovascular disease, and respiratory issues are at a higher risk of having COVID-19 complications, it also aggravates with age as the general immunity reduces as you get older. It is important for your immune system to stay in tip-top shape. Try these 5 foods.
1) Yogurt
Yogurt is a great source of probiotics, which are good bacteria that can help promote a healthy gut and immune system. Recent studies have also found probiotics to be effective for fighting the common cold and influenza-like respiratory infections. Sarin recommends choosing plain yogurt rather than anything too flavored or sweetened and topping it with fruit and honey.  Those on a dairy-free diet can still benefit from almond milk and coconut milk yogurt options.
2) Broccoli
Broccoli is also rich in vitamin C. Just half a cup contains 43% of your daily value of vitamin C. Broccoli is packed with phytochemicals and antioxidants that support our immune system. It also contains vitamin E, an antioxidant that can help fight off bacteria and viruses. To get the most out of this powerhouse vegetable, eat it raw or just slightly cooked.
3) Garlic
Not only is garlic full of flavor, but it's packed with health benefits such as lowering blood pressure and reducing the risk of heart disease. Garlic's immunity-boosting abilities come from its heavy concentration of sulfur-containing compounds, which can help fight off some infections. Garlic has been shown in the past to help ward off the common cold. It is an easy vegetable to work into your diet. You can add to it anything from pasta sauce and salad dressings to soups and stir-fry dishes.
4) Red Bell Peppers
Red bell peppers reign supreme when it comes to fruits and vegetables high in vitamin C. One cup of chopped red bell peppers contains about 211% of your daily value of vitamin C. That is about twice more than an orange has. Vitamin C contributes to immune defense by supporting a variety of cell functions and can lower the risk of respiratory infections. It can also help the growth and repair of tissues in your body. Daily intake of vitamin C is essential for good health because our bodies do not produce it naturally.
5) Mushrooms
While sun exposure is the best source of vitamin D, it can also be provided by some foods, including mushrooms. Mushrooms as a vitamin D source found that the 'sunshine vitamin' can help enhance the absorption of calcium, which is good for bone health and may also protect against some cancers and respiratory diseases. Mushrooms are great as a side dish or appetizer.
Sources: healthline.
(Video) So Many Benefits! 4 Ways That We Can Use Olive Oil!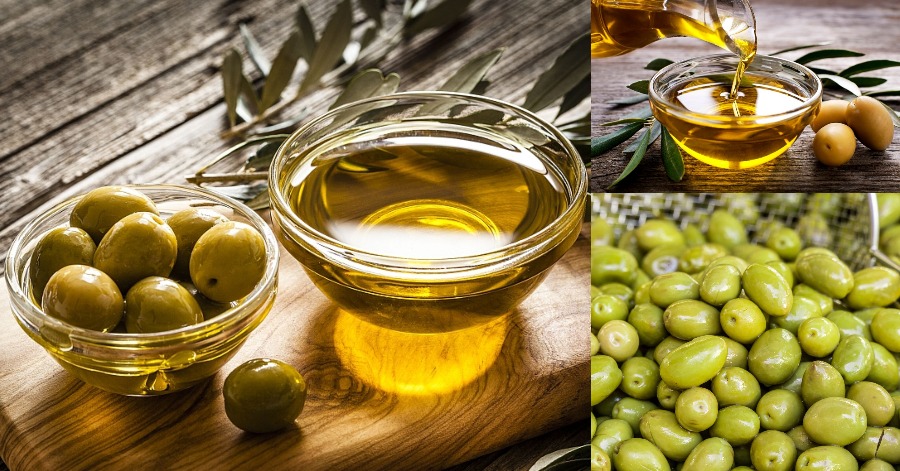 Olive oil is a liquid fat obtained from olives. The word Olive got mentioned in Quran in different verses. In addition, Prophet Muhammad SAW said "Eat olive oil and massage it over your bodies since it is a holy (Mubarak) tree". He also stated that olive oil is beneficial to cure 70 diseases. That is why olive oil would bring so many benefits to people.
Olives are the gift from heaven to mankind. Apart from the Date fruit, olives are actually also considered of utmost importance in Islam. For Muslims, the inclusion of the olive and olive oil in religious observance invokes the words of Allah, Muhammad, and even heavenly paradise. These are 4 ways Prophet Muhammad SAW uses olive oil.
The 4 ways are:
1) Prophet Muhammad SAW will dip bread into olive oil.
2) Prophet Muhammad SAW will eat olive and it can also be used as spreading with so many foods. It is recommended to eat 2 spoonfuls of olive oil per day.
3) Prophet Muhammad SAW will massage the olive oil onto the skin for hydration.
4) Prophet Muhammad SAW will use it on the hair to make the hair always healthy.
Sources: TikTok Lookman Akim.
Over 60 Pct of Malaysia's Adult Population Fully Vaccinated – JKJAV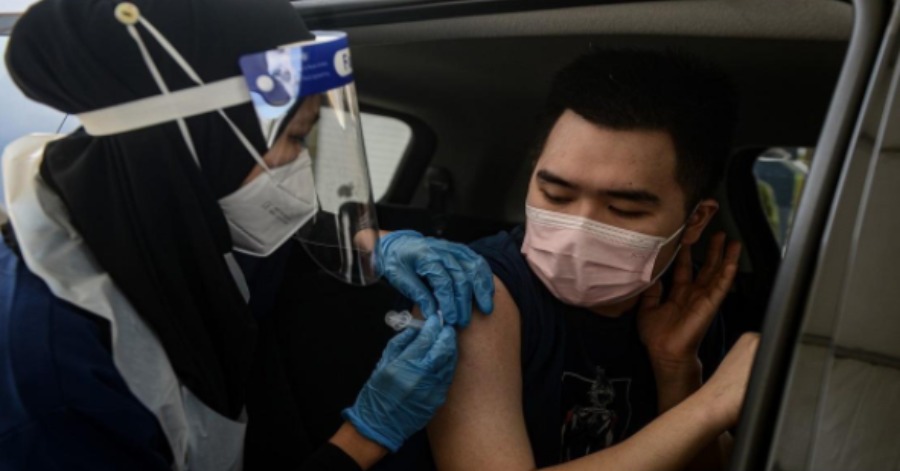 KUALA LUMPUR, Aug 27  — Some 60.2 per cent of the country's adult population or 14,095,554 people have completed both doses of the COVID-19 vaccination as of yesterday, according to the COVID-19 Vaccine Supply Access Guarantee Special Committee (JKJAV).
An infographic shared on the committee's official Twitter today showed that 18,948,648 individuals, or 80.9 per cent, have received the first dose, bringing the cumulative total of vaccine administered under the National COVID-19 Immunisation Programme (PICK), as of yesterday, to 33,044,202 doses.
In terms of percentage, 58 per cent of the country's population has received the first dose while 43.2 per cent has completed the two-dose vaccination.
On the daily vaccination rate, a total of 408,295 doses were administered yesterday with 155,669 being the first dose while 252,626 were the second dose.
PICK was launched on Feb 24 to provide vaccinations to curb the COVID-19 pandemic nationwide.
Sources: BERNAMA