Last Japanese Soldier To Surrender, The Story of Teruo Nakamura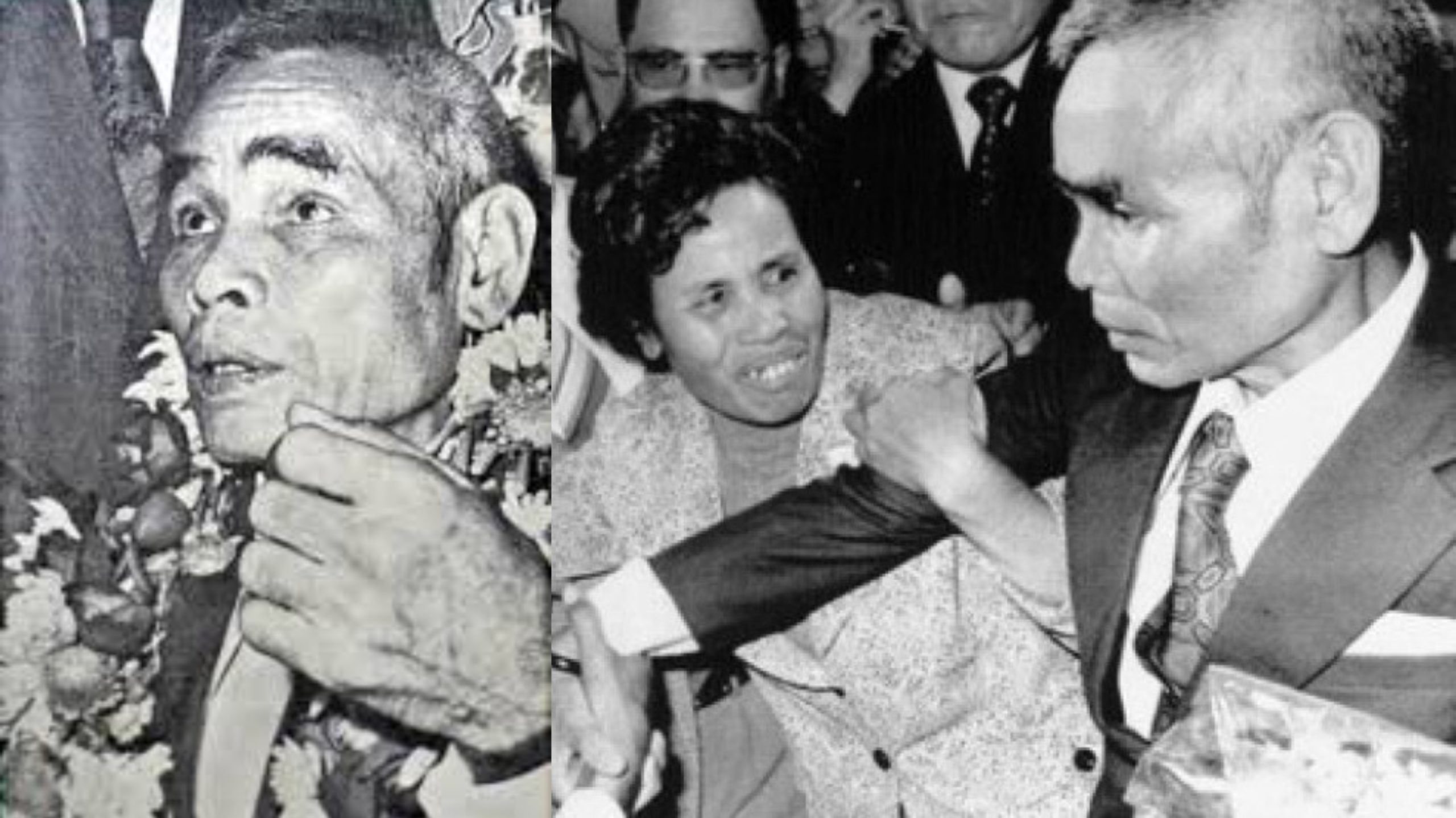 Teruo Nakamura is a Taiwanese-Japanese soldier of the Imperial Japanese Army. He fought for Japan in World War II and was known as the last Japanese soldier to surrender as he only surrendered in 1974, which is 30 years after the war ended.
Nakamura comes from Taiwan's native tribe, the Ami tribe from the Island of Formosa that used to be a Japanese colony. He was born in 1919 and drafted into the military where he entered a Takasago Voluntary Unit of the Imperial Japanese Army in November 1943. Teruo Nakamura was sent to Morotai Island, in the Japanese-occupied Dutch East Indies. Shortly after, the Allies conquered the island in September 1944 during the Battle of Morotai. Nakamura was then declared dead in March 1945.
Teruo Nakamura's story was supposed to end there except for the part where he actually survived in the Morotai forest for 30 years. He survived and lived on that island with other soldiers until 1956 before he left the others and built his own camp. The other soldiers of the group were discovered in the 1950s but Nakamura's own camp was only to be found in 1974. Nakamura claimed that the soldiers were trying to kill him hence he left the camp but three other soldiers denied his claim.
Nakamura lived for 30 years in the Morotai jungle and he befriended Baicoli, a local who gave him supplies of tea, coffee, and other necessities. Baicoli eventually passed away but he left a will for his son to continue helping Nakamura. Baicoli's son then reported to the Indonesian Air Force staff that led to the discovery of Nakamura's camp. The Indonesian Air Force made an ambush by singing the Japanese National Anthem, Kimigayo song, carrying both Japanese and Indonesian flags in the forest.
Nakamura's hidden hut was surrounded by wooden fences and planets that were planted by him to survive. His bed is made of a pile of wood. The discovery of Nakamura shocked Morotai Island. Without being handcuffed or tied, the team took Nakamura to the base of the Indonesian Air Force. He has his health checked and despite the 30 long years of hiding in the forest by himself, he was in excellent condition.
After Nakamura was handed to the Japanese Embassy, it turned out that Teruo Nakamura's real name is Attun Palalin and he comes from ethnic Amis, a native of Taiwan which was then called Formosa Island, before World War II became a colony of the Japanese Empire. Nakamura's nationality then became an issue as he was born in Taiwan and legally has no country of origin. At that time, citizenship was considered important by the Japanese public. Although the Japanese Embassy offered to send him back to Taiwan, there was also a diplomatic problem that arose.
In the end, Nakamura was sent back to Taiwan and because they do not consider him of Japanese origin, he was deemed as unworthy of receiving compensation. Teruo was only offered a small amount of money that is equivalent to pension money. This issue provoked protests from the public as they believe Nakamura did a significant contribution to his country. Eventually, Nakamura received the same compensation as Lieutenant Hiiro Onoda, who had only been discovered a few months earlier in Lubang Island, Philippines.
Nakamura was put under tough negotiations before he was sent directly to Taiwan, without stopping in Japan. He reunited with his wife and live happily together before he died of lung cancer in his hometown on the 15th of June 1979.
Shop Review: Make Easier For Children! Get This Set of Sharpeners From Shopee!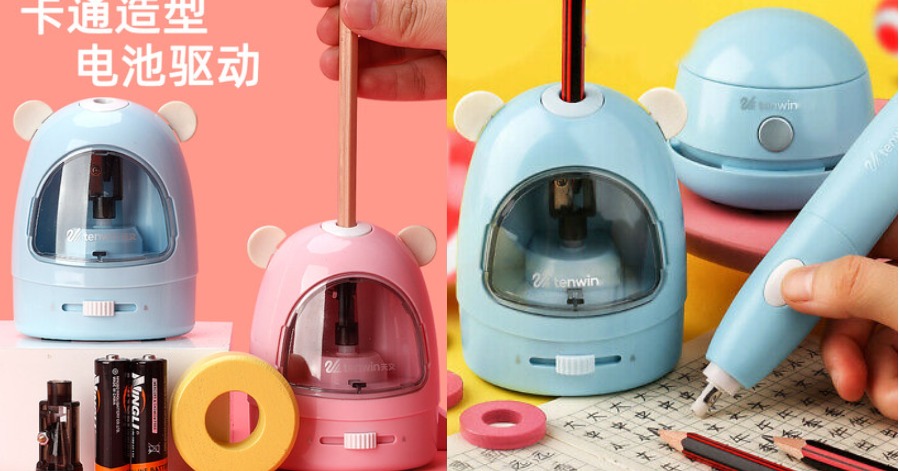 Shopee is the new one-stop-shop where we can get all sorts of things we need. Even the ones we have never heard of! We have seen people buying groceries, housewares, and even plants from Shopee!
The stationeries are usually bought from Shopee too as they provide the stuff from overseas that seems to be very helpful to us. Today, we are sharing a local Shopee seller that sells an amazing set of sharpeners!
BS HOME GROCERY STORE  with a rating of 4.9 out of 5 has 806 products on Shopee, as of today. In this shop, it offers a lot more than stationery. They have a wireless doorbell, sushi maker, and even cartoon glass. Shared by an account on TikTok, it shows a set of sharpeners that definitely would make our life easier.
In the video, it shows a set of sharpener with a small vacuum cleaner, electric eraser, erasers for refill and batteries. The sharpener works to sharpen pencils and the electric eraser makes erasing any errors easier while the small vacuum cleaner will clean the dust from the erasers. Three of these items come in handy and you can get them from BS Home Grocery Store!
Sources: Shopee BS Home Grocery Store, TikTok @good_things_520 
Shop Review: Easy To Use! These 5 Shopee Stores Sell Portable Washing Machines!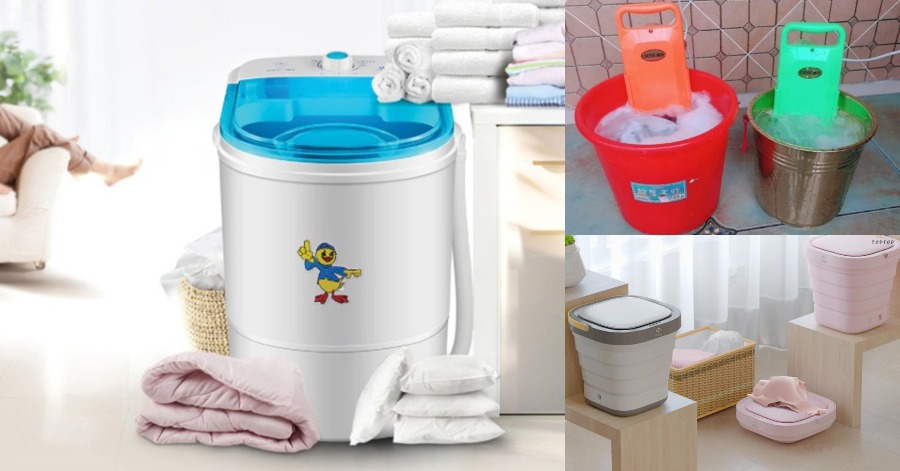 Recently, portable washing machines have increased in popularity especially during this COVID-19 pandemic. This is because portable washing machines are the most eco-friendly choice since they are powered by human labor rather than outside energy sources. They are usually the most budget-friendly option and the best fit for off-grid lifestyles or places where power outlets are not consistently available.
A portable washing machine is a great alternative for small space dwellers and for those who do not have access to permanent hot and cold water hook-ups. These mini machines are usually big enough to handle small t0 medium loads, say, a few bath towels, bedding, underwear or workout wear, even several pair of jeans. For an easy survey of portable washing machines, these are 5 Shopee stores that sell them.
1) Portable Washer XBP20-32
Shopee Link: Portable Washer XBP20-32
Price: RM139.00
2) Semi-Automatic Portable 4.5kg Mini Dehydration Washing Machine
Shopee Link: Semi-Automatic Portable 4.5kg Mini Dehydration Washing Machine
Price: RM88.00
3) Mini Portable Washing Machine GT-16AC
Shopee Link: Mini Portable Washing Machine GT-16AC
Price: RM179.00
4) Xiaomi Moyu 2nd Gen Portable Mini Washing Machine
Shopee Link: Xiaomi Moyu 2nd Gen Portable Mini Washing Machine
Price: RM340.00
5) Ultrasonic Turbine Washer
Shopee Link: Ultrasonic Turbine Washer
Price: RM72.08 – RM74.88
Sources: Portable Washer XBP20-32, Semi-Automatic Portable 4.5kg Mini Dehydration Washing Machine, Mini Portable Washing Machine GT-16AC, Xiaomi Moyu 2nd Gen Portable Mini Washing Machine, Ultrasonic Turbine Washer.
(Video) 'Nagoro Doll Village', A Mysterious Village Full With Dolls!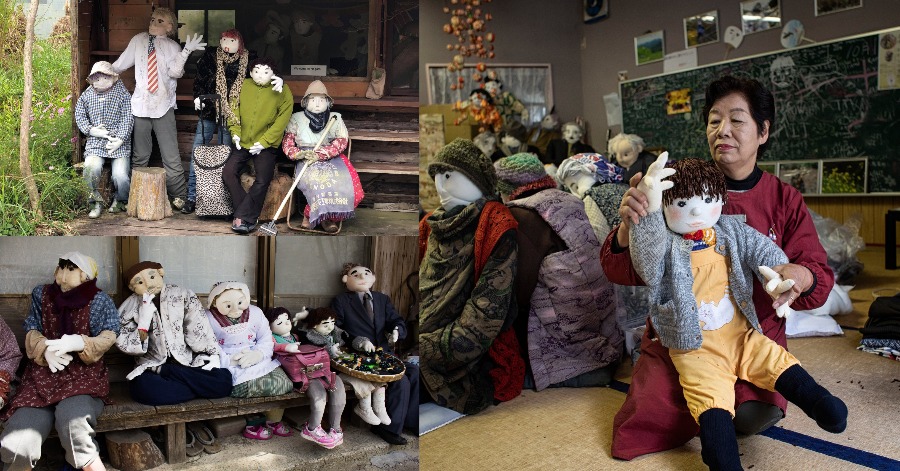 Nagoro or now known as Nagoro Doll Village is a village in the Iya Valley on the island of Shikoku in Tokushima Prefecture, Japan. It is known for the large number of realistic dolls positioned throughout the village, which have made it a tourist attraction. The village is located on Route 439 in the Iya Valley, a remote mountainous area. It formerly had about 300 inhabitants, but the decline in Japan's population has caused that to fall to 35 by January 2015, 30 as of August 2016, and also 27 by September 2019.
At first glance, most visitors to Nagoro Doll Village will see a sweet rural community of elderly residents spending their time blissfully tending to their gardens and fishing. When they decided to take a closer look, however, and they might be in for a scare. The villagers are actually dolls.
Nagoro is a slowly shrinking village located in the valleys of Shikoku, Japan. Populated by creepy dolls, it might make you question the reality. Its inhabitants left the village in a search of employment or died. More than 200 dolls inhabit the town. They've become loved by their human neighbors and are often celebrated by the community for bringing back fruitful memories of the past.
Eleven years ago, Tsukimi Ayano returned home to Nagoro. Faced with loneliness, she has populated the village with dolls, each representing a former resident. The dolls are all created single-handedly by Ayano Tsukimi. The local school is now filled with a few dozen dolls patiently waiting for class to begin. Made of straw, the bizarre dolls are dressed in old clothes.
Once working in the garden, Tsukimi made the first doll in the likeness of her father, and then she came up with the idea to replace the other family members with similar dolls. 10 years later, her work continues. Every doll is located in a place where she would resemble that person. So strolling along with the village you will find quite unique monuments either working in the field, fishing in the river, or simply sitting along the road and staring at you.
Sources: YouTube Tokyo Lens.