Malaysia Among Fastest Countries To Vaccinate Its People – PM Muhyiddin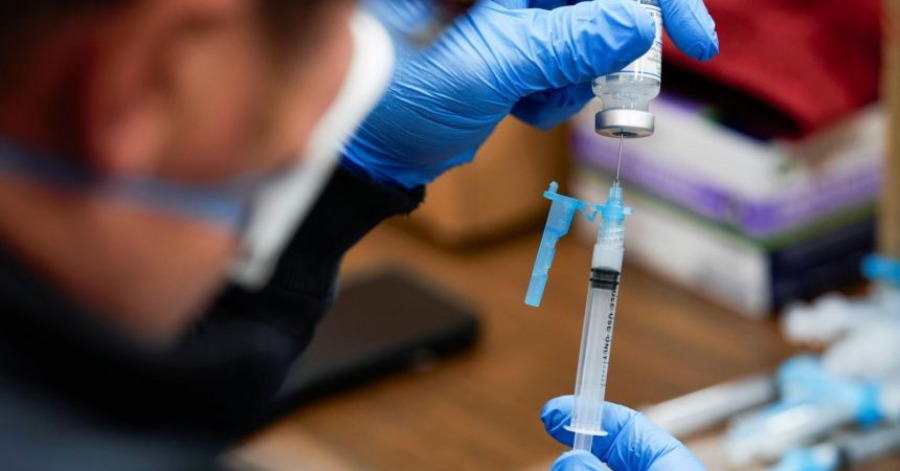 KUALA LUMPUR, July 26 — Tan Sri Muhyiddin Yassin said Malaysia is one of the fastest countries to vaccinate its people against COVID-19 with vaccine injection capacity having reached more than 500,000 doses a day at present.
The Prime Minister said the government would ensure that the vaccination process is carried out in an orderly manner, fast and covered all parts of the country under the National Recovery Plan (PPN).
He said the most effective way for the country to get out of the COVID-19 pandemic crisis is to increase the vaccination capacity to inoculate the people.
"The government understands that the people are restless and worried when the daily number of COVID-19 cases shows an increase.
"The government is trying its best to overcome the crisis we are facing by speeding up the vaccination programme," he said at a briefing session on the PPN at the Special Meeting of the Dewan Rakyat today.
Sources: BERNAMA
(Video) Why Was It Recently Closed? 'Do-Dodonpa Roller Coaster' In Japan!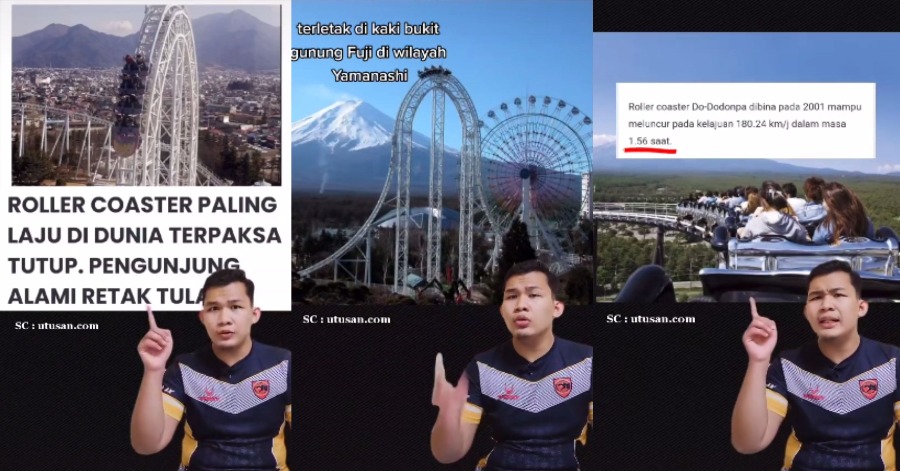 Do-Dodonpa is a steel roller coaster located at Fuji-Q Highland in Fujiyoshida, Yamanashi, Japan. The launched coaster uses compressed air to propel its trains. It opened on 21 December 2001 as the fastest roller coaster in the world with the fastest acceleration, reaching a top speed of 172 km/h in 1.8 seconds. The fastest speed record was previously held by 'Superman: The Escape' and 'Tower of Terror', both of which accelerated to 160.9 km/h in 7 seconds.
The ride was refurbished in 2017, removing the top hat element in favor of a vertical loop and increasing its speed and acceleration to 180 km/h in 1.6 seconds. The Do-Dodonpa roller coaster was shut down in the month of August 2021 after several riders reported broken bones. Four people ranged in age from their 30s to 50s who rode the coaster between December 2020 and August 2021 reported suffered a fractured neck, chest, and also backbones.
The only incident before 2020 December that raised concerns occurred on 15 May 2007, when a 37-year-old man sustained a minor injury after a plastic cover at the front of the train came loose and hit his right knee. An architecture professor who specializes in coaster designs told that the injuries could possibly be the outcome of rapid acceleration.
Sources: TikTok Murshid.
Many Choices For 'Sunlight Dishwashing Liquid'? These Are The Differences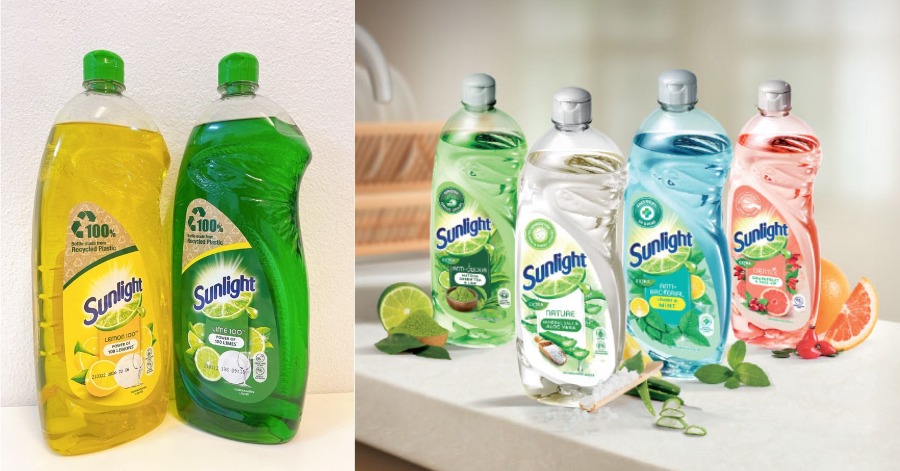 Sunlight Dishwashing Liquid is actually such a familiar brand for many people in Malaysia to use in their own houses. There are so many different types of choices for this particular brand of dishwashing liquid. Sunlight Dishwashing Liquid helps you properly clean dishes. Due to its similarity to soap, the liquid provides many other possible uses such as fruit washing, repelling insects, and cleaning carpets.
Little did many people know, different types of Sunlight Dishwashing Liquid brings different chemical properties and each of them has their own function for cleaning. These are the differences that you have to know as a consumer about Sunlight Dishwashing Liquid before you decided which one to buy.
1) Green Tea, Matcha And Lime
100% natural perfume.
Natural ingredients like matcha, green tea and lime.
Eliminate strong odors.
Remove stubborn grease.
2) Lemon
Fresh lemon scent.
Extract lemon and mineral.
5 times more effective to eliminate oil.
Remove stubborn grease.
3) Lime
Extract from 100 limes.
Fresh lime scent.
Add natural minerals.
Eliminate grease and oil effectively.
4) Nature Aloe Vera 
Natural ingredients such as aloe vera and mineral salt.
Used to wash children's dishes safely.
Have cleansing power and gentle fragrance.
Can be used to wash fruits and vegetables.
5) Sakura Fresh
100% natural perfume.
With Sakura and Orange scent.
Easy to eliminate oil.
Get rid of uneasy smell.
6) Lemon And Mint
Natural ingredients such as lemon and mint.
Kill 99% germs and bacteria.
Eliminates dirt and oil.
Suitable to be used by sensitive skin.
7) Grapefruit And Rose Hip
100% natural perfume.
Eliminates stubborn grease.
Suitable to be used by sensitive skin.
Strong and effective cleaning.
Sources: Facebook Sunlight Malaysia
Out-of-Quarantine Elderly Man Killed In Ambulance Accident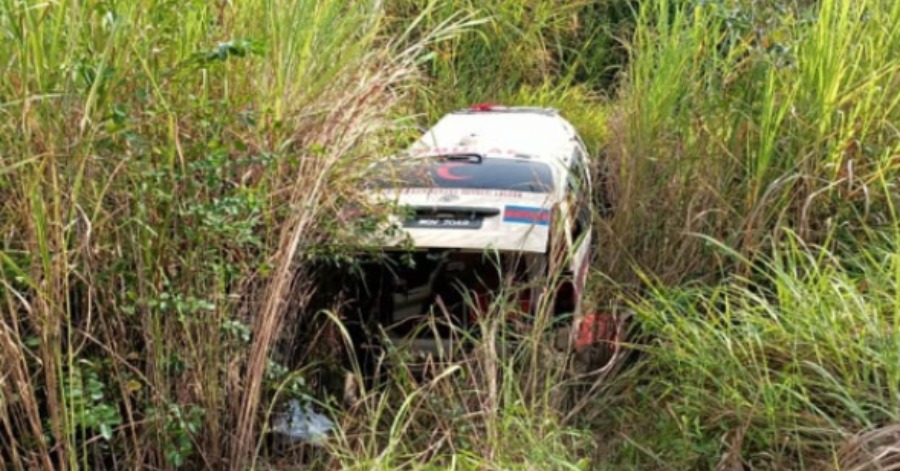 KUANTAN, Aug 31 — A senior citizen who had just been discharged from hospital quarantine for COVID-19 was killed when the ambulance he was in lost control and skidded into a drain at KM 21 Jalan Pekan – Batu Balik in Pekan yesterday.
Pahang Traffic Investigation and Enforcement Department (JSPT) head Supt Kamarulzaman Jusoh said the 74 year-old victim died while receiving treatment at Pekan Hospital emergency ward at 10.20 pm last night.
"The accident occurred at 4.15 pm when the ambulance was en route to send the victim home in Felda Chini after he was discharged from quarantine at Pekan Hospital. The van skidded as it was being driven through a stretch of road undergoing upgrading work.
"The accident also caused the ambulance driver and a nurse to suffer minor injuries," he said when contacted.
Kamarulzaman said the victim was a chronic asthma patient who had undergone quarantine at the hospital after having been in close contact with a COVID-19 patient.
Sources: BERNAMA