More Organised PdPR, Various Methods Implemented To Balance Up Students' Needs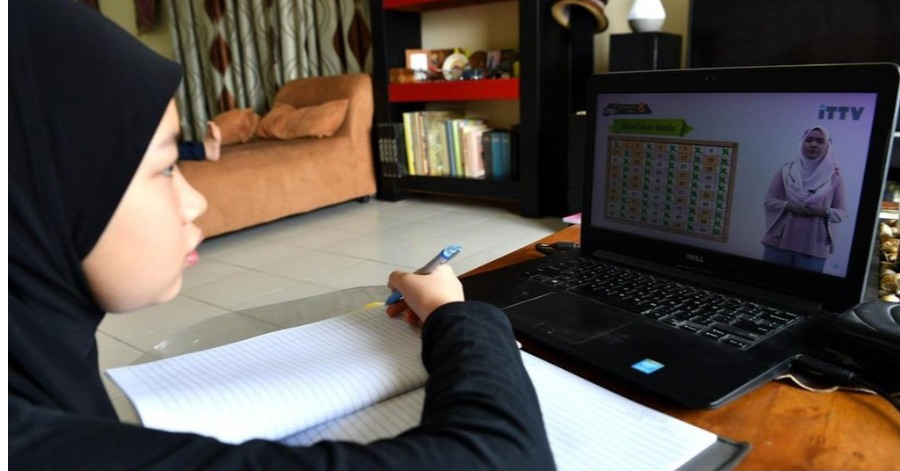 KUALA LUMPUR, July 22  — It has been more than a year since home-based teaching and learning (PdPR) was implemented and now the system is becoming more acceptable by all quarters with  improvements continuously made to ensure its effectiveness.
Now in its second year of implementation due to the COVID-19 pandemic,  more and more people have realised that PdPR is not only done online, but also offline, such as by providing modules according to the students' needs and abilities.
President of the National Union of the Teaching Profession (NUTP), Aminuddin Awang said improvements were always made by teachers based on their experience in implementing PdPR since last year.
"When PdPR 1.0 was first implemented (last year), it was with 'zero' experience, even for the teachers as they were not used to it. They (teachers) are trained to teach in a normal atmosphere, that is, in school and in the classroom.
"So it is on their own initiative that they explore and learn more about it (PdPR. Now, in its second year, I think they have the experience to manage it, what more now, with the PdPR now also implemented using learning modules that are distributed to students who will then submit the given assignments according to the given period," he told Bernama recently. .
However, Aminuddin said there were still constraints in the implementation of PdPR using the modules as there were parents who did not collect their children's assignment from school.
"We have parents who are very cooperative, but there are also some who cannot do it, perhaps because of problems to move around in this worrying COVID-19 situation that they just ignore the modules that the teachers have placed for them to pick up at the guard house at the school.
"These are some of the constraints," he added.
Aminuddin said the impact of PdPR may not be as good as the face-to-face Learning and Teaching (PdP), but expressed his confidence of it giving a more positive effect if the issues on PdPR online and 'real time' can be fully addressed.
As such, he hoped the government could provide a special allocation in the next budget for mobile devices such as smartphones and good Internet access.
"The capability and ability to implement and follow PdPR online will be better on the condition that there is the device and Internet access.
"We don't know if digital education will continue next year, so we hope there is a special budget from the government to provide the necessary assistance to underprivileged students so that they can have at least a smartphone," he said.
Apart from that, he said, the NUTP also hoped that there would be an initiative for teachers in the form of rebates to enable them to buy laptops as a motivation for them to continue with PdPR since they had bveen using their own facilities all the while.
On July 17 this year, the Ministry of Education (MOE) announced that the schooling session via PdPR will continue until Aug 31 this year after taking into account the current COVID-19 situation and following discussions with the Ministry of Health (MOH) and the National Security Council (MKN).
The MOE has also decided that schools will be opened in stages for physical teaching and learning rom Sept 1 after taking into consideration the current vaccination rate in the country.
As of July 16, a total of 253,366 teachers and administrators (61.30 per cent), as well as 10,876 support staff (46.33 per cent) had received at least one dose of the vaccine.
Sources: BERNAMA
Parliament: 13 PLKN Camps Converted Into Satellite Prisons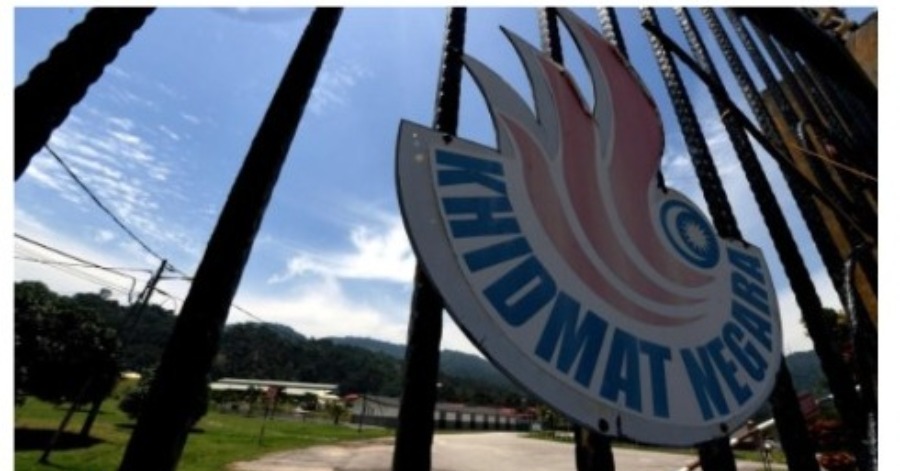 KUALA LUMPUR, 28 Sept  — A total of 13 camps under the National Service Training Programme (PLKN) have been converted into satellite prisons in a bid to reduce congestion and COVID-19 infection in prisons nationwide.
Deputy Home Minister Datuk Seri Dr Ismail Mohamed Said said the satellite prisons were to isolate new inmates before being transferred to main prisons.
"These temporary prisons are gazetted under Section 3 of the Prisons Act 1995 as admission prisons," he said during the oral question-and-answer session in Dewan Rakyat here today.
He said this in his reply to a question from Wan Hassan Mohd Ramli (PAS-Dungun) who asked about the government's plan to solve overcrowding in prisons following a rapid spread of infections among convicts, notably COVID-19 infection.
As of Aug 25, Ismail said based on data from the Malaysian Prisons Department, the total number of inmates in prisons nationwide was 69,507, exceeding the actual capacity of 61,242 people.
He said the cumulative figure for COVID-19 positive cases among convicts and prison staff was 51,123 including nine infants.
Ismail said among other steps taken by the Prisons Department was to transfer convicts to less crowded prisons.
He added that the department had set up transit centres at prisons to house convicts and those under remands who pose minimum security risks, by taking into account the need for isolation based on admission dates.
Responding to a supplementary question from RSN Rayer (PH-Jelutong) regarding COVID-19 vaccination for prisoners, Ismail gave a commitment that all prison staff and inmates will be inoculated.
Sources: BERNAMA
Vaccine: Ongoing Efforts Needed To Raise Awareness Among School Students, Adolescents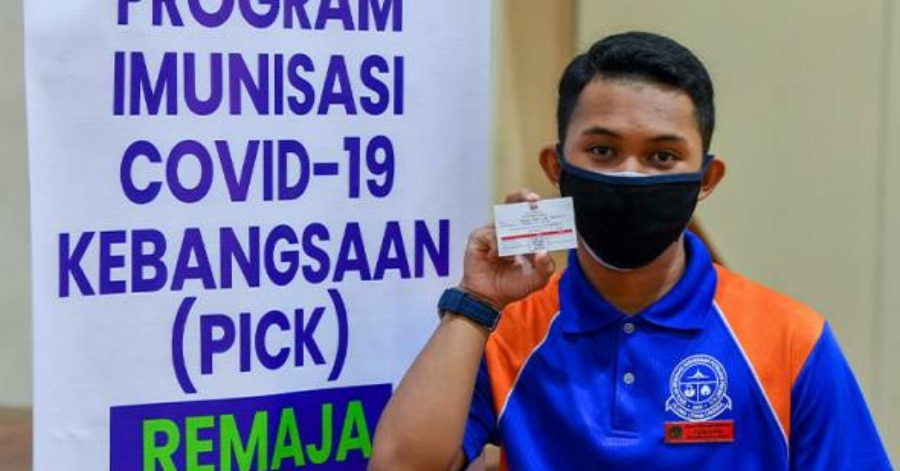 KUALA LUMPUR, Sept 28 — Explanation on the COVID-19 vaccine should be given on an ongoing basis to adolescents or school students so that they are more aware of disease prevention in curbing the spread of the pandemic among the group.
National Union of the Teaching Profession (NUTP) secretary-general Wang Heng Suan said even though there was no law requiring students to take the vaccine, counsellors at State Education Departments, District Education Offices and schools should play their roles in raising awareness on the importance of vaccination to students.
"Vaccination is really important to curb the spread of COVID-19 infection, thus ensuring the education system works well. Administering vaccine to adolescents is the best way to prevent infection among them.
"Parents should understand the pandemic situation and cooperate by registering their children as vaccine recipients so that the country's education ecosystem is not affected," he said to Bernama recently.
Wang said the COVID-19 pandemic was a challenge to teachers and students in continuing the teaching and learning session as it not only involves the life of a patient but also a community or population.
He said NUTP believed that schools would adhere to the standard operating procedures (SOP) stipulated by the Education Ministry, including measures to curb COVID-19 transmission, when students begin to return to school in stages from Oct 3.
The National COVID-19 Immunisation Programme for Adolescents was officially launched on Sept 20 targeting some 3.2 million individuals aged between 12 and 17.
However, the programme started earlier in Sarawak on Sept 8 and Labuan on Sept 11 after the vaccination rate in the state and federal territory achieved 80 per cent while in Sabah, the programme started on Sept 16 because a majority of the teenagers lived in remote areas and needed more time to participate in outreach activities.
Meanwhile, Malaysian Headmasters Council president Sukimin Juki said inoculating school students was the best way to create a safe ecosystem at school.
"Not only teachers, management and support staff that need to be vaccinated, but also students in order to create a safe bubble among them.
"Maybe not 100 per cent, but this is among the best measure to create a safe ecosystem at school at the moment," he said.
Malaysian School Principals Council vice president Mohd Ariffin Abdul Rahman said although school members and students have been vaccinated, the best course of action was to comply with all the SOP that had been outlined.
"We were informed that with vaccination, COVID-19 infection will not be too serious, but if we comply with the SOP, the infection will not occur at all.
"However, if you have been vaccinated but do not comply with the SOP, there is still a possibility of infection. We don't want that to happen so the additional measure is by observing the SOP no matter where we are," he said.
Sources: BERNAMA
(Video) Did You Know? These Are 5 Malay Words Slowly Getting Forgotten In Time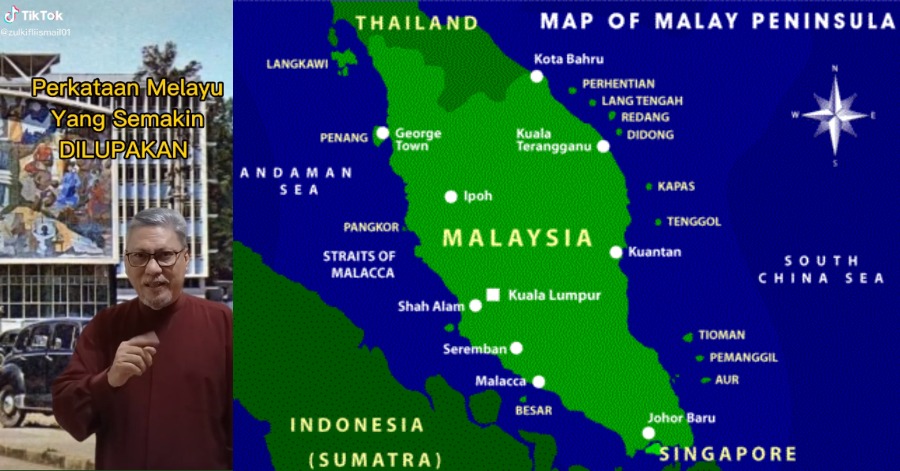 If all the Malaysians are fully aware, there are actually a lot of Malay words that are usually being used in this country that are slowly being changed and familiarized with other words nowadays. These changes have unfortunately made some of the original Malay words being forgotten in time by a lot of people especially the millennials. Even though some of the words got changed to be more suitable with newer generations, it is really not wrong for them to at least know.
The Malay language is also known as Bahasa Malaysia, which means 'Malaysian language' or even Malaysia's 'national language'. Thanks to trade and also imperialism, it has been heavily influenced by Sanskrit, Arabic, and English over the centuries. That is why some Malays words are slowly getting forgotten over time. These are some.
5 Malay words slowly getting forgotten in time:
1) 'Tetuang Udara' – This is another Malay word for 'Radio'.
2) 'Mata-Mata' – This is another Malay word for 'Polis'.
3) 'Rumah Pasung' – This is another Malay word for 'Balai Polis/Lokap'.
4) 'Rumah Sakit' – This is another Malay word for 'Hospital'.
5) 'Khutub Khanah' – This is another Malay word for 'Perpustakaan'.
Sources: TikTok zulkifliismail01.