Movie Review: 'The 8th Night' Movie Where The Night Exists Between Real And Unreal
The 8th Night is actually a 2021 South Korean mystery-thriller movie directed by Kim Tae-young for Gom Pictures. Starring Lee Sung-min, Park Hae-joon, Kim Yoo-jung and Nam Da-reum, the film depicts the struggle of exorcists to stop the resurrection of the two mysterious beings that tormented humans and were locked up in 2 caskets for 2500 years.
It was released on Netflix and made available for streaming in 190 countries on the 2nd of July 2021. With prayer beads in one hand and an ax in the other, a monk hunts down a millennia-old spirit that's possessing humans and unleashing hell on Earth.
What 'The 8th Night' Is About
About two and half millennia ago, two mysterious beings that tormented humans were locked up in 2 caskets by the Buddha. They are required to infiltrate 7 weak human hosts to assume their form. After a few centuries, Monk Ha-jung played by Lee Eol, the protector of one of the caskets, realizes that one of the beings has reawakened and so he asks monk Chung-seok played by Nam Da-reum to seek Park Jin-soo played by Lee Sung-min, who was born to stop these beings.
Jin-Soo is the only person who knows of that's existence. Detective Ho-Tae chases for the truth in a bizarre murder case. Aeran is a girl with mysterious energy. Chang-Seok is a boy who chases that with Jin-Soo. Jin-soo begins the hunt to find the being with Chung-seok in order to stop 'it' from causing havoc on the earth.
What Can Be Said About 'The 8th Night'
'The 8th Night' is a very interesting mystery thriller movie. The Actors nailed their roles so much especially Kim Yoo Jung, her eyes are very soulful. Although she hasn't talked her acting was so impressive. The cinematography of the movie is also admired as it was very clean and classy. There is also a moral lesson in it.
It is not a typical horror movie that full of jump scares and scary scenes. It's more like a mystery with ancient backgrounds. It is enjoyable because it was something new from South Korean Cinema. Most horror movies from Asia are frightening and ridiculously scary. This one is something that can be enjoyed with family members who aren't fans of horror movies.
Sources: YouTube Netflix Asia.
Shop Review: Looking For Pet Supplies? Check Out PT Pets On Shopee!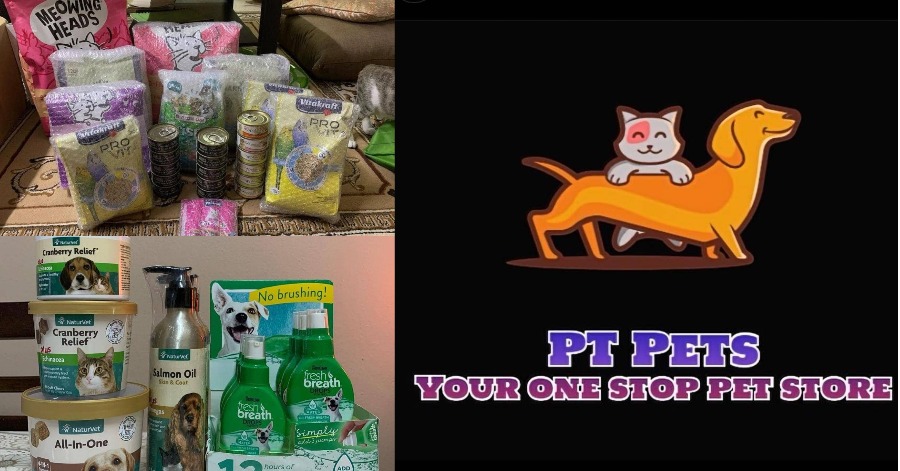 Nothing compares to the joy of having a loyal companion. It doesn't matter if it's a dog, cat, rabbit, hamster or any pet, these animals will be sure to fill your homes with joy. Owning pets is one thing and getting their supplies is another. Like us humans, we keep our supplies such as food, groceries and home products readily for us to use. The same thing applies to pets. They need food, treat, supplement, bedding, toys and many more.
Sometimes we just don't have the time to go to the pet store and browse for supplies. For some people, pet stores might be far away and travelling will require some time and expenses. But now, with online platforms, many businesses are blooming and meeting customers needs easily.
PT PETS Resources is an SSM registered pet supplies business based in Kuala Lumpur. Manage by two students, they have been doing this business since the pandemic started. The idea to start this business came as they often visit pet stores to get their supplies. From there, they contacted many suppliers for more information on how to get supplies from there. Started off with zero knowledge and very few orders, PT PETS now has at least 20 to 30 orders per day.
Most of their customers have cats as pets but they can cater for the needs of other pets such as dogs, rabbits, hamsters, chinchillas, budgies and even reptiles upon request. They have various pet supplies, from dry to wet food ranging from normal to super-premium, toys, cleaning agents, health supplements and accessories related to pets. Their best selling products would be Applaws brand which they have sold about 1000 products.
All products sold are 100% original as they are taken directly from the pet store or factory. The packing of products is super safe and will be delivered to you without any defects. PT PETS sells both online and offline which means you can purchase through Shopee, pick your orders or have them delivered to you.  Besides that, they provide postage to various places and there's also free delivery services to certain places as well. Every product that is packed is sanitized to ensure the safety of its customers.
Personally, I have purchased multiple times from them. They offer the best choice of products and patiently answered my enquiries. Not only that, they are super friendly and patient, which I think is the best key to satisfy customers. Despite starting from scratch, PT PETS has now grown so much and has many loyal customers
If you're looking for a wide range of pet supplies that is trustable, affordable and with good service, you can check out PT PETS' business page on Shoppe or Instagram. For more enquiries on products, you can message them on Shoppee or Instagram.
Sources: Shopee PT Pets, Instagram
Shop Review: 'Smoked Kingdom By Don Daniyal', Tempting Foods At Affordable Price!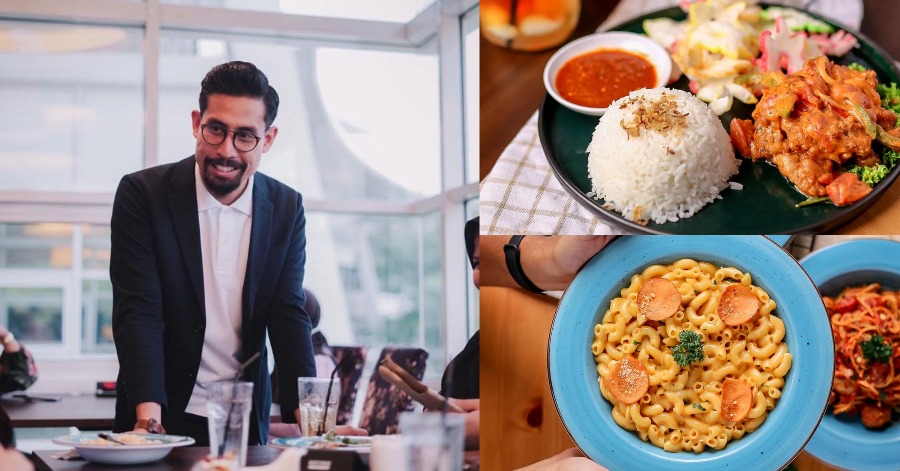 Lately, there have been so many restaurants in Malaysia that cater to both Western and also Asian menus under one roof. This is because Malaysians nowadays love to eat from both of these menus. The western menu is also known as the European menu that belongs to European countries and other Western countries while the Asian menu includes several major regional menus such as Central Asian, East Asian, North Asian, South Asian, Southeast Asian, and West Asian.
One of the most famous restaurants that always served Western and also Asian menus in it would definitely be the 'Smoked Kingdom by DonDaniyal' restaurant. This particular restaurant is located in Presint 8, Putrajaya. Their objective is to provide everyone that comes to the restaurant best Western and Asian menus at an affordable price.
They mentioned in their Facebook post, "At Smoked Kingdom by Don Daniyal, there are more than 30 different types of hotel-style western cuisine with the price starting as low as only RM15.90. Not only western, sweet and sour rice and also buttermilk are also available. Many people have dreamed of these two signature dishes".
Based on personal opinion, this is the perfect restaurant to try if you wanted to try different types of dishes with your family members, friends and also your loved ones. You will never get bored with the selections of delicious food prepared here because there are literally so many to choose from. Customers can really indulge in their food so much.
These are some of the foods and also beverages available at "Smoked Kingdom by Don Daniyal".
Address: B1, G-1, Jalan P8G, Presint 8, 62000 Putrajaya.
Phone Number: 019-856 9140
Sources: Facebook Smoked Kingdom.
(Video) Mysterious Case That Never Got Solved At 'Boon Siew's Beach Villa'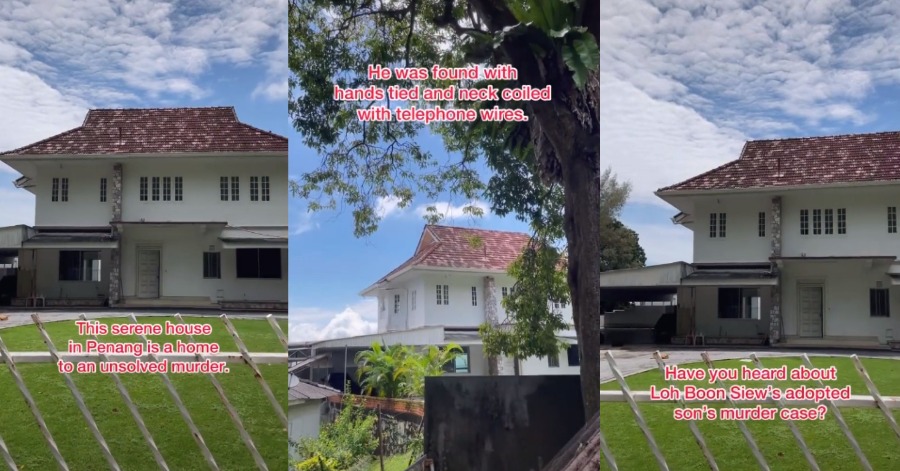 Boon Siew's Beach Villa is actually a disused two-story bungalow by the coast at Shamrock Beach in Batu Ferringhi, Penang. It is located at a bend on Jalan Batu Ferringhi. It was built in 1930 and was the home of the late Tan Sri Loh Boon Siew. The Boon Siew's Beach Villa affords splendid views, the coast of Tanjung Bungah, and the Pulau Tikus islet.
Its immediate neighbor is Lost Paradise Resort to the south. Within the spacious grounds of the villa are trees as well as a playground with a swing. Today the Boon Siew's Beach Villa is unoccupied, save for the occasional gardener or caretaker. It looks rather forlorn, not all a happy place, despite the enormous wealth of the man who built it. This is due to the fact that Boon Siew's eldest son Kah Kheng was found dead in this bungalow in mysterious circumstances.
According to the posted TikTok video, this serene house in Penang is home to an unsolved murder. The adopted son of a tycoon was found strangled to death. The tycoon is actually Loh Boon Siew. The devastated Boon Siew became reclusive for some time after the ultimate demise of his dearest son. It was the most sensational news in the month of February in 1987.
He was found with hands tied and neck coiled with telephone wires. He was found on the floor of his bedroom with his legs tucked behind his back. His hands were tied with telephone wires while more wires were coiled around his neck. He was believed to be killed between 9.45 pm on 24th February and the early morning of 25th February 1987.
Two suspects were arrested but were released after. The tycoon offered a reward of RM500 thousand for any information. He made the offer in an advertisement in the New Straits Times newspaper in April 1987. Unfortunately, the case remains unsolved.
Sources: TikTok Rei Qua, Facebook Penang Hidden Gems.