Olympic Winners Love To Bite Their Medals, These Are The Reasons Why They Do It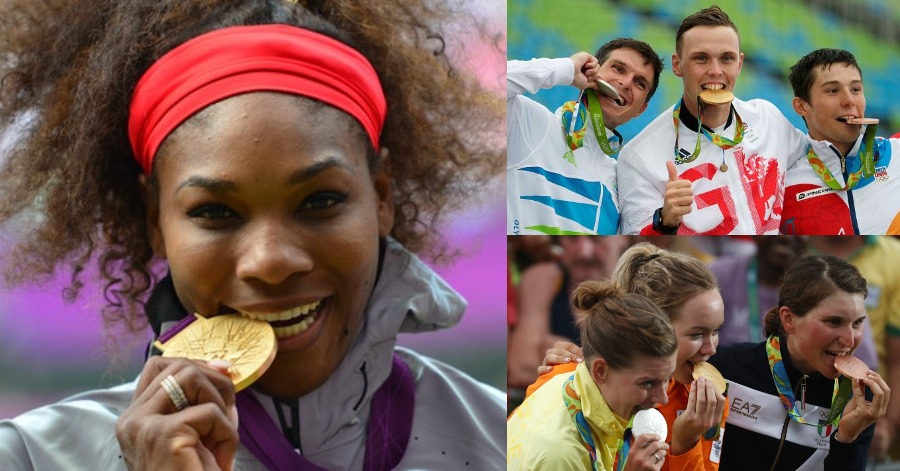 Olympic winners throughout all the years often bite their medals on the podium and nobody knows why they love to do it as the reason why is such a mystery. In fact, it's such an enduring mystery that even Olympic historians do not understand it in detail. It is not a chocolate coin wrapped in gold foil. That is indeed actual metal that composes that Olympic medal. At first, people always think they bite their medals just for the pose when their pictures are being taken. Little did many people in this whole wide world know, there are actually some unexpected reasons behind it.
A little bit of history. The Olympic Games as we know them first debuted in the year of 1896. However, at the first games, rather than gold, first place competitors won silver medals, second place won bronze. In the next Olympics in the year 1900, the winners mostly received trophies or even cups. It was not until the 1904 Olympics that medals made of solid gold were awarded to top athletes. These are the reasons why Olympic winners bite their own medals.
1) Purity Check
Traditionally, because gold is softer and more malleable than other metals, one way to determine whether or not it was real gold was to bite into it. If it is authentic, the Olympic winners' teeth would have left an indentation.
2) Photographer Obsession
It has become an obsession with photographers. Shutterbugs consider the medal biting pose to be the shot that can make it to the front page of the next day's newspaper and hence request the athletes to do so.
The 2020 Tokyo Olympic medals are actually so unique as they are a product of the Tokyo 2020 Medal Project, which saw the collection of small electronic devices such as used mobile phones from all over Japan to produce the Olympic and Paralympic medals.
Sources: Olympics.
Movie Review: 'Insane' Movie, A Mystery And Thriller Korean Journey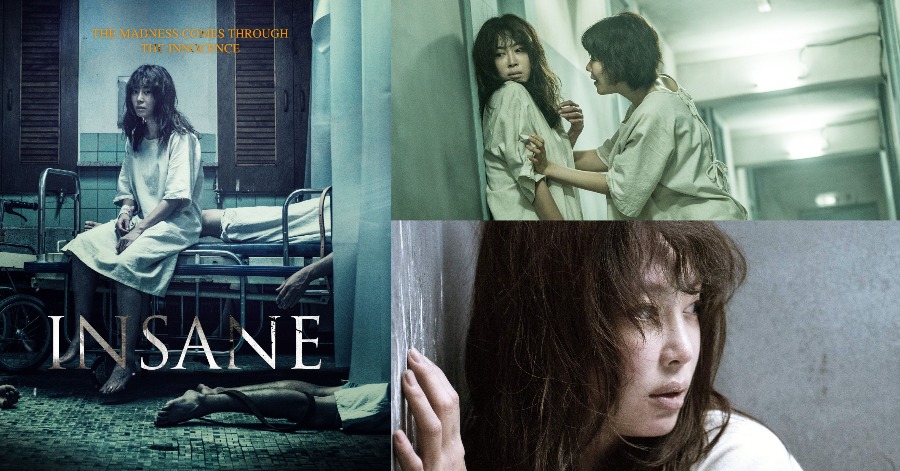 Insane is actually a 2016 South Korean mystery thriller film directed by Lee Cheol-ha. It was released in South Korea on the 7th of April 2016. It is about a woman who gets kidnapped in the middle of the day and is tortured in a psychiatric hospital. A Journalist gets on the trace of the case and tries to find out the truth.
Soo-a seems to be a normal young woman, but one bad day she is kidnapped during broad daylight and in the middle of downtown. She is taken to a psychiatric hospital, locked up, getting drugs, and is tortured. She does not know why all this is happening to her. To prevent herself from becoming insane, Soo-a secretly writes down the whole story in every detail.
What 'Insane' Is About
During the day and in the middle of downtown, Soo-A is taken away against her will and brought to a psychiatric hospital. She is locked up there without knowing why. She is constantly injected with drugs and undergoes cruel violence. Soo-A begins to write down in detail all of the horrific acts that take place at the psychiatric hospital.
One year later, a notebook is delivered to Nam-Soo. He works as a PD for a broadcasting station. Nam-Soo reads the notebook and feels horrified by what happened. To uncover the truth, Nam-Soo seeks out SooA. She is now in prison as a murder suspect.
What Can Be Said About 'Insane'
The whole movie is the treat of events that are layered in each other. It is such a realistic movie that can shiver and could disgust you to an extent. Have never seen a movie like this. It is fully a delight to watch. Hats to all the artists who have made such masterpieces. It is a great movie and the ending really amazed people to watch it.
Sources: YouTube Kingdom Fansubs.
Watched 'Big Hero 6' Before? These Are 5 Poignant Details Fans Noticed In It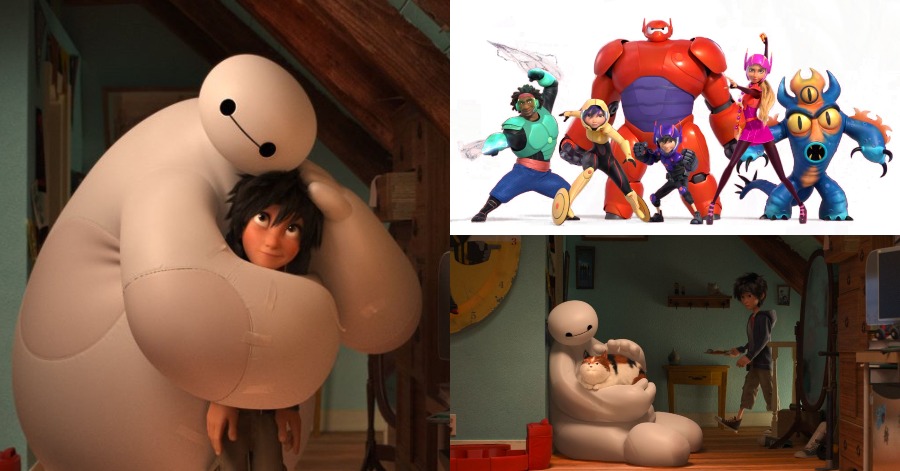 Big Hero 6 is actually a 2014 American computer-animated superhero film produced by Walt Disney Animation Studios and released by Walt Disney Pictures. Inspired by the Marvel comics of the same name created by Man of Action, the film is the 54th Disney animated feature film. Directed by Don Hall and Chris Williams, the film tells the story of Hiro Hamada, a young robotics prodigy, and Baymax, his late brother Tadashi's healthcare provider robot, who forms a superhero team to combat a masked villain who is responsible for Tadashi's death.
Little did many people in this whole wide world who watch Big Hero 6 know, there are some details that people do not notice. These details usually make the story come together and make the movie makes sense for the viewers. Do not worry, because this article would help you to notice them. These are 5 poignant details in it.
1) Baymax Is Greatly Inspired By Baby Penguins
The film's animation team studied robots, human babies, and a variety of animals to help refine Baymax's awkward but appealing style of movement, finding their greatest inspiration in the waddle of baby penguins.
2) Honey Lemon Uses Her Chemistry Knowledge At A Moment's Notice To Fight Creatively
Looking at Honey Lemon's purse, there are abbreviations for elements of the periodic table. Honey Lemon does not just go into battle, push a button and have it spit out a pre-made chemical ball. She literally encounters an obstacle, comes up with a solution in her head, and types up a formula for it on the fly.
3) Callaghan's Microbots Sound More Sinister
In Big Hero 6, when Hiro uses the microbots they sound like Legos snapping together. When Callaghan uses them, they sound like a rattlesnake.
4) Baymax Considers Flying A Treatment For Hiro
Baymax tells Hiro that flying makes him fells better healthcare companion. This is because earlier in the film, Hiro's mental state is improved after he and Baymax go for a ride.
5) San Fransokyo Is An Alternate Future
Big Hero 6 set is in an alternate future where after the 1906 earthquake, San Francisco was rebuilt by Japanese immigrants using techniques that allow movement and flexibility in a seismic event. After the city was finished being rebuilt, it was renamed San Fransokyo due to it being a city with Japanese and American architecture combined.
Sources: Ranker.
(Video) Which One Are You? Types of Students Singing Merdeka Song In School!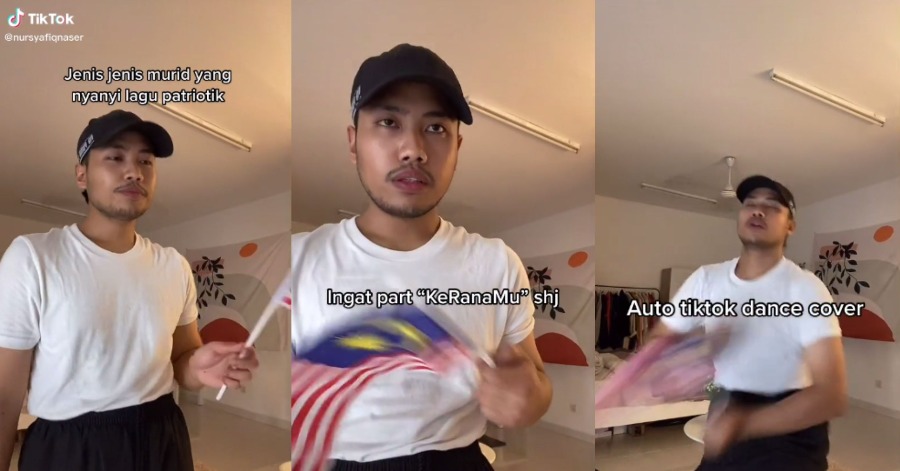 In Malaysia, the school would definitely celebrate Merdeka Day with a lot of fitting activities to help children and the school community realize how blessed Malaysians are and also remember the sacrifices of our national heroes. This usually happens when the COVID-19 Pandemic is not here. Because of the pandemic, a lot of the celebration could not be done especially in school. People have been reminiscing a lot of great memories of the Merdeka celebration.
There is one particular TikToker that goes by the name Nursyafiq Naser has posted a video on the TikTok app that went viral showing how a lot of people in Malaysia used to sing Merdeka Song in school. The video is totally hilarious and a lot of netizens could relate to the actions mentioned in the video. Below is the full video that he posted on the TikTok app.
There are indeed a lot of relatable actions mentioned in the video by many people. Turns out that all of us used to behave like that when singing Merdeka Song such as 'Keranamu' in school before. Looking at the comment section, a lot of netizens have been sharing their own take of the video and they also feel entertained by the posted video.
Sources: TikTok Nursyafiq Naser.