Oxwhite Survey Reveals Over 80% of Parents Encouraged Kids To Pick Their Own Outfits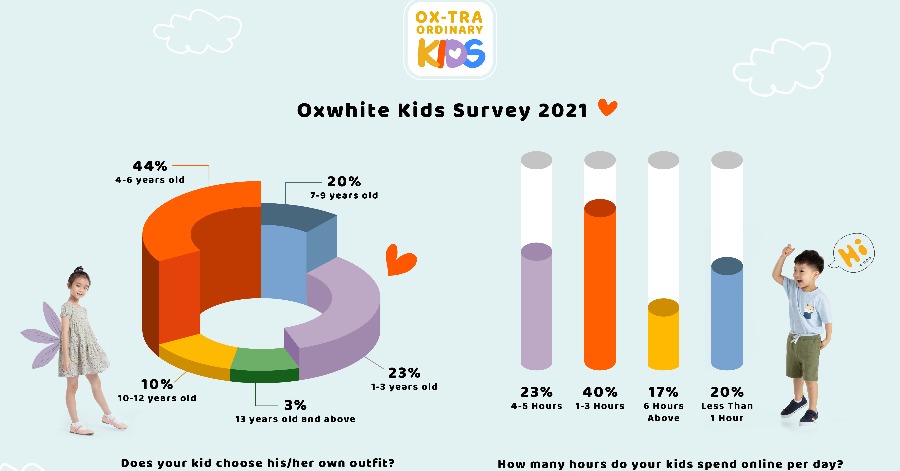 8 out of 10 parents encouraged their kids to pick their own outfits as a way of developing their creativity, revealed an Oxwhite study.
Based on a survey conducted recently on social media with over 600 mums and dads as respondents, more than 44% of parents encouraged their kids to pick their own outfit at ages 4-6 years old. This was followed by 1-3 years old (23%), 7-9 years old (20%), 10-12 years old (10%), and 13 years old and above (3%).
The findings demonstrated that when it comes to creativity, Malaysian parents hope their kids will start to develop creativity and curiosity at an early age. Hence, the brand launched #Ox-traordinary kids campaign, aimed at highlighting the importance of kids' creative development and providing tips to cultivate creativity among kids.
"Creativity is using imagination to create. Letting kids pick their own outfits is one of the ways to develop their problem-solving skills and explore their world curiously. It can train their critical thinking skills and the ability to self-regulate", said Reena Clare, an Art Psychotherapist from The Mind Faculty. She added that parents can introduce creativity at infancy through to any stage of the kids' development well into adulthood and old age.
The study also found that 40% of kids usually spent 1-3 hours online per day based on the observation of their parents. It was also revealed that 23% of kids observed  4-5 hours screen time, 20% were less than 1 hour, and 17% were 6 hours and above.
Given the current pandemic, the lifestyle e-commerce brand believes parents will continue to play a vital role as kids are spending more time at home, going online for learning, playing and growing.
"Attributed to the pandemic, kids are adapting to the current norm and are more tech savvy. We also observed that half the number of respondents agreed on the need for their kids to have a good balance between online and offline activities." said CK Changr, Founder of Oxwhite.
"In order to develop a creative and curious kid, now is the real time for us to look into kids' creative development. Parents can get their kids involved in various activities such as salt dough sculptures, chalk drawing on the pavement, building toys, and at times, allowing them to lead the experience," said Reena.
As part of the campaign, "We will also introduce Letting Kids be Kids, a parenting e-book for both parents and kids, including interactive activities such as Find the Right One, Connect The Colours, and How Many Can You Count? We believe through this engagement, it will further strengthen the bond between parents and kids, while helping kids develop creativity and curiosity," said CK Changr. The e-book is available on Oxwhite website and parents can access it for free by downloading it.
"We hope to assist our parents in easing their challenge in nurturing their kids' growth and personal development. We believe there is no better time to cater to both parents and kids in an effort to cultivate and develop creativity," said CK Changr.
In conjunction with the campaign, Oxwhite will be partnering with The Mind Faculty, to host  an Instagram Live session on Oxwhite's official Instagram account, 7th August 2021 at 1pm. The session to be presided by Rachel Tan, Head of Business, Oxwhite and Reena Claire, Children Psychotherapist, The Mind Faculty, will feature views on the topic of "Would you let your kids be kids?". The interactive session is aimed at highlighting the need to develop kids' creativity. Parents are invited to join and share their parenting challenges.
As part of the campaign, Oxwhite also introduced a new kids collection, themed "100% Kids Basic" with maximum comfort and no labels. This range will be available on its official website and marketplace stores on both Shopee and Lazada.
From now until 8th August,  Oxwhite customers can look forward to receiving surprises in the form of vouchers from BookXcess worth a total of RM5,000 and mattresses and foam pillows from Emma Mattress valued at a total of RM 5,378.
'Bath And Body Works' Joins In The Spirit of Merdeka, New Batik Design Candle!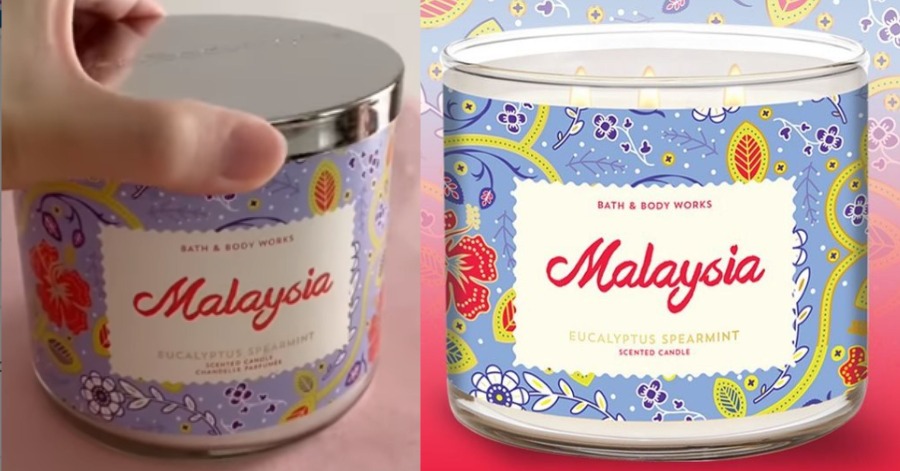 'Bath And Body Works' products are getting more and more attention from many people in this whole wide world and this also would include Malaysians. It is actually not a shocking situation just because a lot of the 'Bath And Body Works' popular products reflect exactly what it is that makes the brand so irresistibly loveable. They are warm and also comforting, changing enough to keep things interesting, remaining just enough of the same to feel familiar.
Recently, this particular 'Bath And Body Works' branch in Malaysia is enthusiastically joining the spirit of the 64th Merdeka celebration of the country. They have proudly come out with a brand new packaging for one of their candles and the packaging is a batik design. Batik is actually a type of textile art that is really famous here in Malaysia and it is also such a proud cultural practice of Malaysia, passed down from generation to generation for a very long time.
 

View this post on Instagram

 
According to the post that stated, "Let's celebrate 64 years of a colorful Malaysia! We've dressed up our Eucalyptus Spearmint candle to fit the occasion, showing off our National Pride in a wonderful and vibrant batik design! Light this 3-wick love letter to the country and reignite the moments of waking up early on a dewy". The beautiful-looking candle is now already available online and also can be bought from all the stores located all over Malaysia.
Eucalyptus spearmint is definitely a well-loved scent for creating a relaxing mood, opening up your sinuses, and offering antibacterial properties. These aromatic compounds give eucalyptus a minty scent that is sharp and also highly pungent. Like mint, inhaling eucalyptus opens your sinuses and clears your head. However, the aroma also contains some hints of the forest, which some people describe as sweet and similar to honey and it is amazing to smell.
Sources: Instagram Bath And Body Works Malaysia.
Food Review: COVID-19 Variant Getting Stronger, Try These 5 Foods To Boost Immune System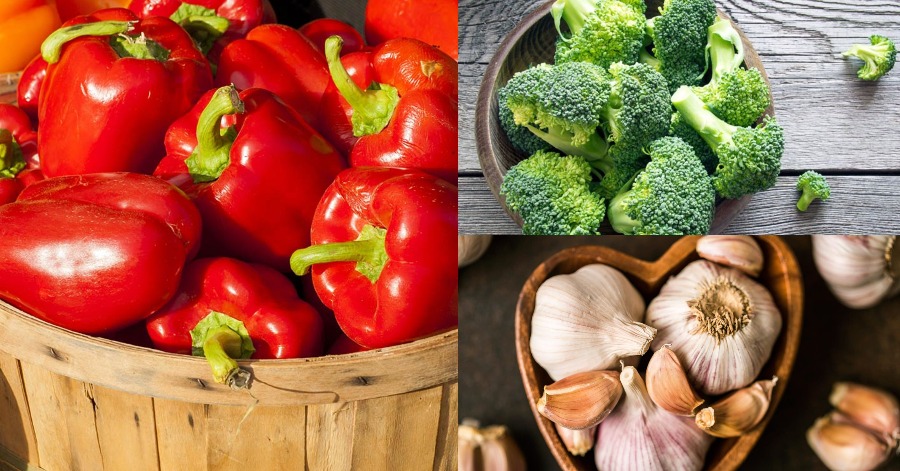 COVID-19 cases continue to rise, taking daily precautions such as washing your hands, social distancing, exercising, and getting enough sleep is key to lowering the risk of infection. COVID-19 was declared a global pandemic by the World Health Organization. Maintaining a healthy diet to help boost your immune system may also give you an edge.
Individuals with certain pre-existing illnesses like diabetes, hypertension, cardiovascular disease, and respiratory issues are at a higher risk of having COVID-19 complications, it also aggravates with age as the general immunity reduces as you get older. It is important for your immune system to stay in tip-top shape. Try these 5 foods.
1) Yogurt
Yogurt is a great source of probiotics, which are good bacteria that can help promote a healthy gut and immune system. Recent studies have also found probiotics to be effective for fighting the common cold and influenza-like respiratory infections. Sarin recommends choosing plain yogurt rather than anything too flavored or sweetened and topping it with fruit and honey.  Those on a dairy-free diet can still benefit from almond milk and coconut milk yogurt options.
2) Broccoli
Broccoli is also rich in vitamin C. Just half a cup contains 43% of your daily value of vitamin C. Broccoli is packed with phytochemicals and antioxidants that support our immune system. It also contains vitamin E, an antioxidant that can help fight off bacteria and viruses. To get the most out of this powerhouse vegetable, eat it raw or just slightly cooked.
3) Garlic
Not only is garlic full of flavor, but it's packed with health benefits such as lowering blood pressure and reducing the risk of heart disease. Garlic's immunity-boosting abilities come from its heavy concentration of sulfur-containing compounds, which can help fight off some infections. Garlic has been shown in the past to help ward off the common cold. It is an easy vegetable to work into your diet. You can add to it anything from pasta sauce and salad dressings to soups and stir-fry dishes.
4) Red Bell Peppers
Red bell peppers reign supreme when it comes to fruits and vegetables high in vitamin C. One cup of chopped red bell peppers contains about 211% of your daily value of vitamin C. That is about twice more than an orange has. Vitamin C contributes to immune defense by supporting a variety of cell functions and can lower the risk of respiratory infections. It can also help the growth and repair of tissues in your body. Daily intake of vitamin C is essential for good health because our bodies do not produce it naturally.
5) Mushrooms
While sun exposure is the best source of vitamin D, it can also be provided by some foods, including mushrooms. Mushrooms as a vitamin D source found that the 'sunshine vitamin' can help enhance the absorption of calcium, which is good for bone health and may also protect against some cancers and respiratory diseases. Mushrooms are great as a side dish or appetizer.
Sources: healthline.
Celebrating Merdeka From Home? You Can Do It In 5 Great Ways!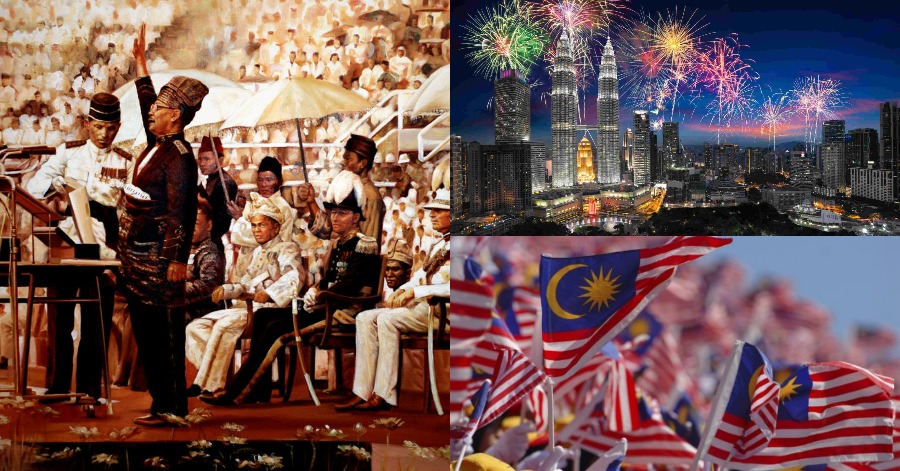 Only a few days till our Independence Day! Imagine those colorful parades, flags everywhere, Merdeka songs, fireworks, and lots more. Our country's independence day falls on 31st August every year. This year will be our 64th year of independence.
Despite our country going through the National Recovery Plan, there are still many ways we can show our love towards the country from our home. Here's some way you can try:
1. Watch Merdeka-theme movies
Don't let the pandemic slow you down. Huddle up and binge-watch Merdeka-theme or any Malaysian movies that will definitely bring your patriotism spirit alive. Here's a suggestion, Mukhsin, admire the elitism of the Malaysia Special Force Naval unit in Paskal or watch the wacky romantic comedy All Because of You to appreciate Desaru's beauty.
2. Virtual karaoke
It is super easy to host meetings through Zoom, Google Meet, Whatsapp calls or Microsoft Teams. To make your karaoke session smooth, download Watch2Gether- a free social video website that enables you to sync videos and content with your party.
The app enables everyone in your karaoke group to watch the same YouTube videos at the same time. Then, create a room, search for the karaoke version of the song, and queue it using the sign +. What's more, party your way!
3. Play traditional games
In Malaysia, we have various traditional games from different cultures. Some of it are batu seremban,kelereng and congkak. The kelereng is a Malay traditional game of marbles requires the players to flick their opponent's marble out of the battleground, or into a hole that's dug into the ground.
Next we have the Batu Seremban. Compete with each other by tossing tiny bean bags and advancing to the next level. The one who tosses and catches fast is declared the winner. Test your maths skill with the congkak game. Anticipate your opponent's strategy and beat them by clearing those marbles from your side of the board.
Have your very own competition at the convenience of your home with your family and friends.
4.Display flags
One of the easiest ways to show your patriotism is by hanging the Jalur Gemilang flags around. During this time, we can see many housing areas hanging flags on poles, balcony, and even their cars. Some citizens prints their own Merdeka t-shirt or put it on the outside that resembles the colors of the Jalur Gemilang flag.
5.Make your own Merdeka pizza
Here's a recipe by Chef Zam, a home-based chef that replicates the national flag on pizza!
You'll need:
1 big red onion (minced)
3 – 4 pips of garlic (minced)
300 gm. chicken fillet or breast (seasoned with salt, pepper, corn flour, and oyster sauce)
For the topping and sauce:
Olive oil
1 big red onion (sliced)
1 red capsicum (diced)
1 yellow capsicum (shaped it into a crescent moon and star)
Shredded Mozzarella cheese
1 pre-made pizza base. Alternatively, you can use ready-made roti paratha (or frozen flatbread).
Prego or Kimball carbonara pasta sauce 
Oregano, pepper. and salt to taste
Sliced sausages or chicken salami (to form the "blue" area of the flag)
Method: 
Start by frying the pizza toppings. Sauté red onions and garlic with olive oil until fragrant.
Next, add in your chicken slice. Once tender, add in your pasta sauce and cook for 3 minutes till it thickens
Spread the pasta sauce onto your pizza base.
To create the 'blue area', add the sliced sausages or chicken salami. Then place the carved-out capsicum star and moon.
For the red and white stripes, arrange the diced capsicum in a row, followed by the grated mozzarella horizontally to create the white stripes. Repeat this until the pizza base is covered.
Bake it for about 5 minutes at 170℃ and you're done!
There's nothing compared to the actual way we have always celebrated our independence day. However, with the pandemic still going on, it is best that we stay safe at our various home. That doesn't mean we have no love towards our country it is because we can still show our patriotism from wherever we are
Wishing all of you Happy 64th Independence Day in advance!
Sources: Celcom