Paris Saint-Germain Sign Italian Goalkeeper Donnarumma
ANKARA, July 15 — Paris Saint-Germain (PSG) has signed Italian goalkeeper Gianluigi Donnarumma on a free transfer Wednesday, reported Anadolu.
PSG said on Twitter that Donnarumma sealed a five-year contract with the French powerhouse that will keep him at Parc des Princes stadium until June 30, 2026.
Donnarumma was a free agent as his contract with AC Milan ended.
The 22-year-old was an AC Milan goalie from 2015-2021 and played 251 matches. He had 88 clean sheets there.
Donnarumma helped the Italian national team win the UEFA EURO 2020 title. He was also named the player of the tournament and selected to the EURO 2020's best 11.
Sources: BERNAMA
Olympic Winners Love To Bite Their Medals, These Are The Reasons Why They Do It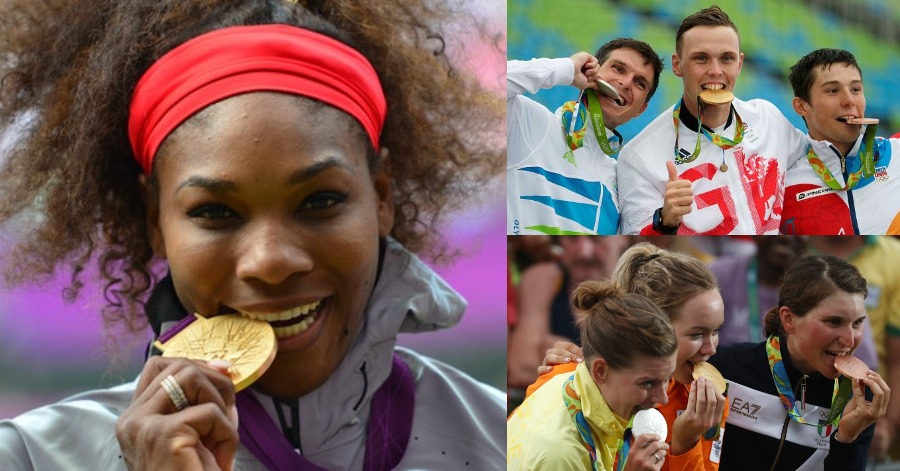 Olympic winners throughout all the years often bite their medals on the podium and nobody knows why they love to do it as the reason why is such a mystery. In fact, it's such an enduring mystery that even Olympic historians do not understand it in detail. It is not a chocolate coin wrapped in gold foil. That is indeed actual metal that composes that Olympic medal. At first, people always think they bite their medals just for the pose when their pictures are being taken. Little did many people in this whole wide world know, there are actually some unexpected reasons behind it.
A little bit of history. The Olympic Games as we know them first debuted in the year of 1896. However, at the first games, rather than gold, first place competitors won silver medals, second place won bronze. In the next Olympics in the year 1900, the winners mostly received trophies or even cups. It was not until the 1904 Olympics that medals made of solid gold were awarded to top athletes. These are the reasons why Olympic winners bite their own medals.
1) Purity Check
Traditionally, because gold is softer and more malleable than other metals, one way to determine whether or not it was real gold was to bite into it. If it is authentic, the Olympic winners' teeth would have left an indentation.
2) Photographer Obsession
It has become an obsession with photographers. Shutterbugs consider the medal biting pose to be the shot that can make it to the front page of the next day's newspaper and hence request the athletes to do so.
The 2020 Tokyo Olympic medals are actually so unique as they are a product of the Tokyo 2020 Medal Project, which saw the collection of small electronic devices such as used mobile phones from all over Japan to produce the Olympic and Paralympic medals.
Sources: Olympics.
Boxer Youness Baalla Tries To Bite Opponent's Ear During Olympics Bout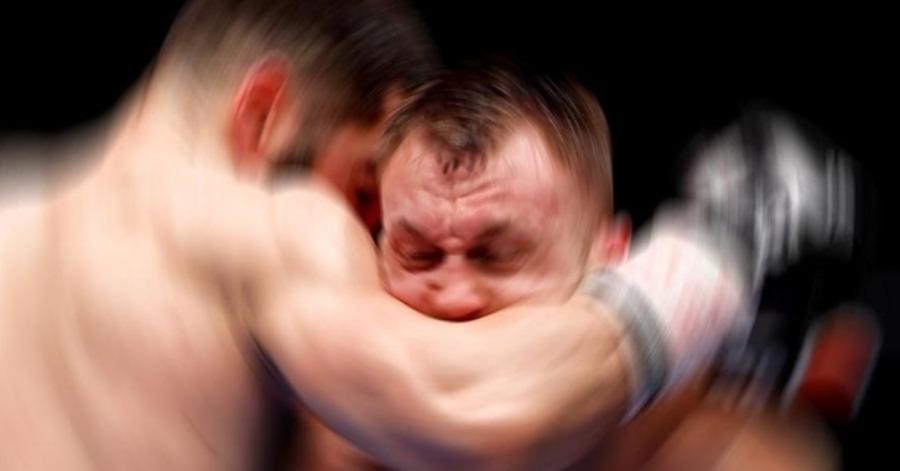 ANKARA, July 28– Moroccan boxer Youness Baalla attempted to bite off his New Zealand opponent David Nyika's ear during a match on Tuesday at the 2020 Tokyo Olympics.
According to Anadolu Agency, Baalla attempted to bite Nyika's ear in the third and final round of the bout.
Nyika said, after the match, that it was unfortunate that the referee could not see what had happened.
"He couldn't get my ear into his mouth. I am lucky for that," said Nyika, who won 5-0 and advanced to quarter-final.
The fight drew comparisons with a 1997 infamous bout between Mike Tyson and Evander Holyfield.
In the second heavyweight championship match between the two in the US state of Nevada, Tyson bit a part of Holyfield's ear off and was disqualified.
Tyson's boxing licence was revoked for 15 months after the incident.
Sources: BERNAMA
Archer Syaqiera Takes Opponent Down To The Wire Before Bowing Out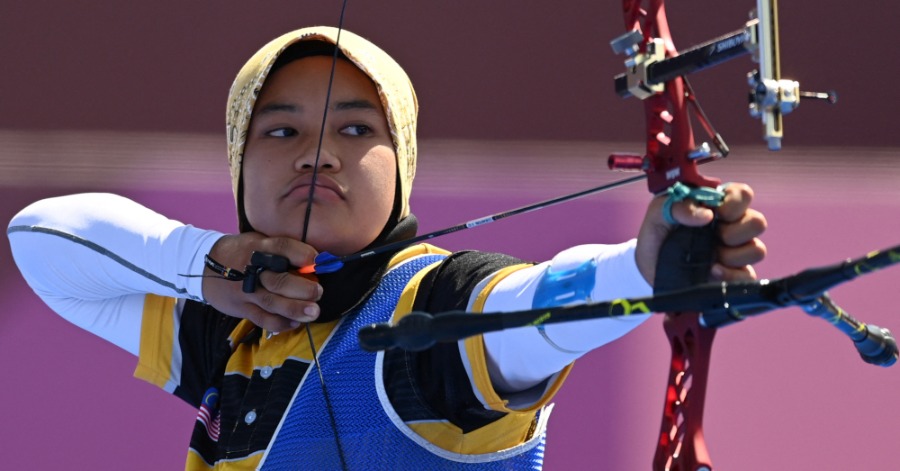 TOKYO, July 27 — National archer Syaqiera Mashayikh may have crashed out in the first round of the women's individual recurve event today but at least she went down fighting by taking her opponent all the way down to the wire.
Syaqiera, 20, lost 4-6 to the Russian Olympic Committee's (ROC) Elena Osipova at the Yumenoshima Park Archery Field here.
The Malaysian got off to a promising start when she won the first set 26-25 to go 2-0 up but Elena hit back to win the second set 28-26 to make it 2-2.
The two archers drew the next two 26-26 and 25-25, leaving them tied at 4-4.
In the decider, Syaqiera and Elena each shot a nine with their first arrow before the ROC archer edged ahead to 19-18 at the second arrow. Elena then confirmed her place in the next round when she shot a 10 to win 29-23 for a 6-4 triumph.
Last Friday (July 23), Syaqiera caused a sensation by finishing in 43rd spot after collecting 630 points to improve on her previous best of 619 points which she achieved at the final Olympic qualifier in Paris last month.
With Syaqiera's exit, all eyes will now be on Khairul Anuar Mohamad when he faces Antti VIkstrom of Finland in the first round of the men's individual recurve event at the same venue on Wednesday (July 28).
Sources: BERNAMA