Penang Entrepreneur Distributes 900 Kg of Sacrificial Meat To The Needy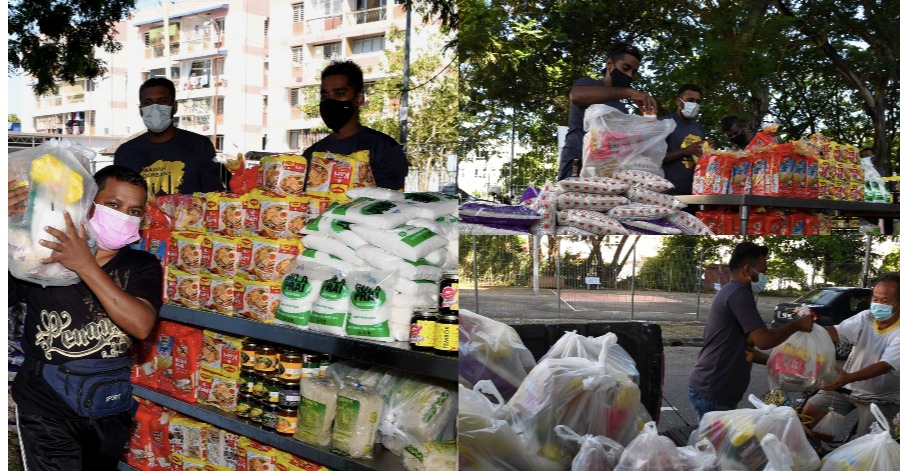 GEORGE TOWN, July 21  — An entrepreneur has taken the initiative to bring festive cheer to some 100 underprivilaged people here by distributing about 900kg of sacrificial meat to them though the Kurban Tanda Cinta programme.
Hajamydin Shahul Hamid, 51, said through the programme which was held in conjunction with the Hari Raya Aidiladha celebration, his team also donated daily essentials such as rice, bread and sugar to the needy to help ease their burden amid the COVID-19 pandemic.
"The aid is distributed to the needy around the Timur Laut district as well as some areas in other districts, regardless of their background," he told reporters at a press conference here.
Hajamydin said the sacrificial rites which had been earlier involved the slaughter of two cows and four goats.
"We carry out this iniative every year and I hope that more parties will come forward to extend their assistance to the needy during this difficult times," said Hajamydin who plans to do more charity works in the future.
Meanwhile, M. Thangaletchumi, 63, who received daily necessities aid said the assistance came in handy as she had not been working for the past one year.
"Since I lost my job life has become more difficult. With this assistance, it has helped eased my burden to some extent," said the former cleaner.
Meanwhile, a restaurant worker, Ooi Lei Ling, 29, said the aid was a great relief after her employer reduced her income and she was forced to be frugal to survive from now on.
"Thank you to those who have shown their concern, the aid will help me through until I get my next month's salary," she said.
(Video) Panta Petrovic, Man Who Has Been Practicing Social Distancing For 20 Years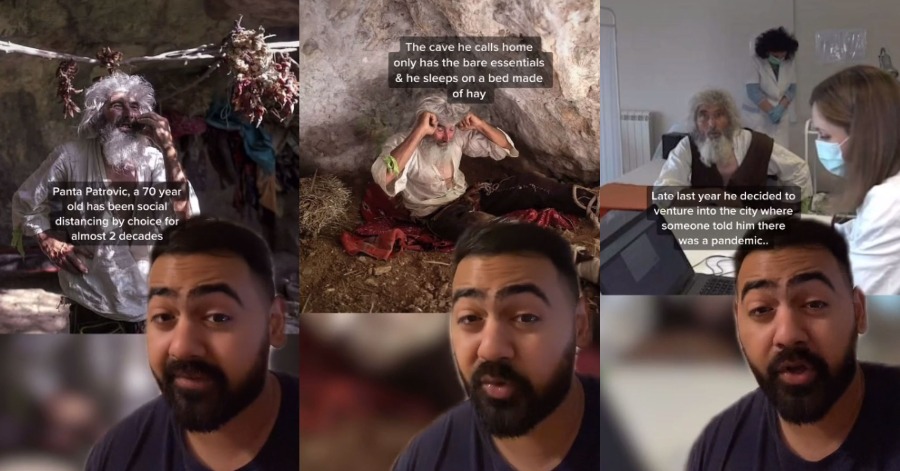 Almost twenty years ago, a man named Panta Petrovic made social distancing a lifestyle choice. He opted for a socially distanced and self-isolated life when he moved to cave top in the Stara Planina mountains in Serbia. His home on the mountain has a unique tree-climb entrance. He does not often come out for purchases as he gets welfare and food donations reached to him.
When asked about his hermitage, Petrovic explained that he wanted to live a life without his wife, neighbors, or police intervention. He lived a normal life before he started living in a cave. Petrovic worked as a laborer on the black market and had married thrice. However, he found freedom and solace away from society.
While taking up cave life he also gave up his earning to build three small bridges across the town. He believes 'money is cursed' and it only corrupts people. Petrovic feeds mostly on leftovers in the town bins. Sometimes, he walks around the forest to collect mushrooms and fish from a nearby lake. He also owns a herd of goats, a flock of chickens, three kittens, and a wild boar named Mara. They lived in the cave until a few of them were slaughtered by wolves, which prompted Petrovic to move them to a shack across the town. He heavily relies on donations to feed his animals.
He came out after 20 years to get his COVID-19 vaccine and also urged other residents to get their due doses. Towards the conclusion of his interview with the news agency, Petrovic reiterated his stance on vaccines. He called the anti-vaxxers fussy and directed them to get their jabs too. The vaccines are to eradicate the disease and urged every citizen to get their due jabs.
Sources: TikTok Dr Karan Raj.
Body of Missing Soldier At Sungai Pahang Found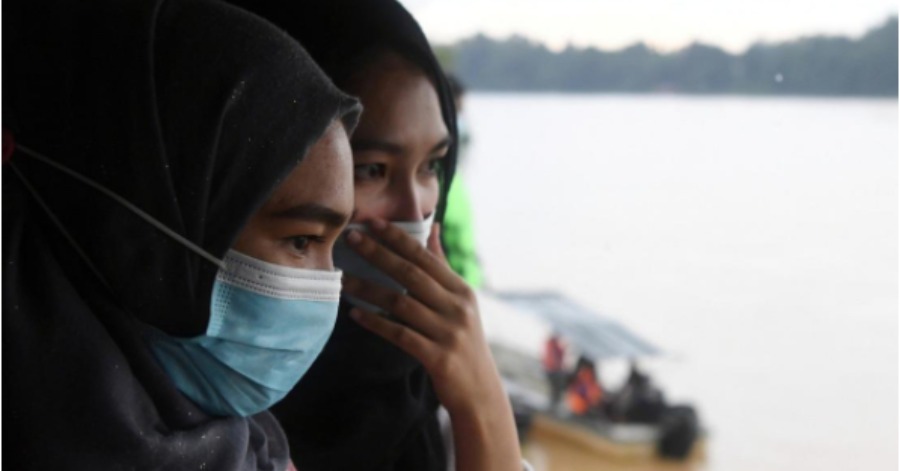 KUALA LUMPUR, Sept 1 — The Malaysian Army today confirmed that the body of the soldier who went missing in Sungai Pahang while undergoing its PARA Predator Exercise on Sunday was found today.
In a statement, the Army said the drowned body of Lance Corporal Mohamad Azrin Mohamad Isa was found at 8.15 am by villagers in Kampung Serengkam, Maran, about 70km from the scene.
"The Army would like to express our deepest condolences to his wife, Nor Aqila Syafiqa Safuan, and the entire family and will provide appropriate assistance to ensure the wellbeing of the family.
"We also hope that the public will not spread the pictures of Lance Corporal Mohamad Azrin's remains," it said.
Mohamad Azrin, 25, a member of the Army's Pathfinder Company, was undergoing a tactical training phase crossing Sungai Pahang from Kampung Batu Bor to Kampung Bohor Baru when he went missing at 4.40 pm on Sunday.
In the statement, the Army also expressed appreciation to Pahang police, Fire and Rescue Department, Civil Defence Department, as well as other relevant agencies and villagers involved in the search and rescue operation which began on Aug 29.
Sources: BERNAMA
Water Disruption: Supply To Be Fully Restored On Friday- Air Selangor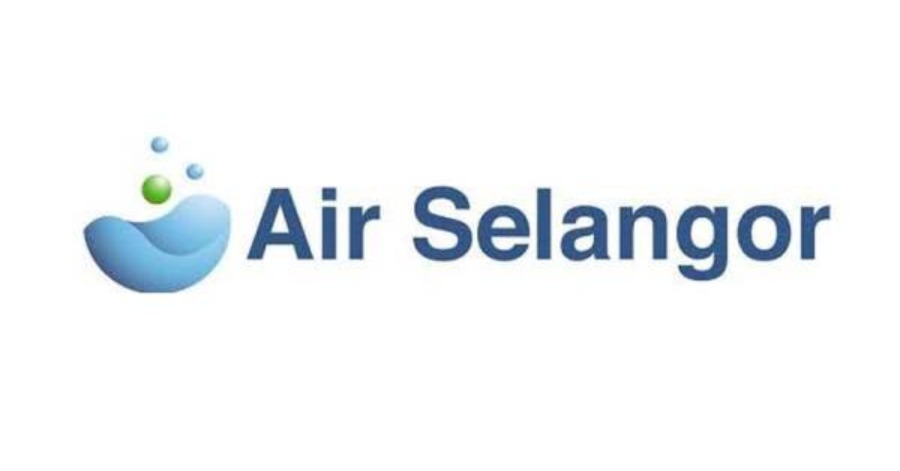 KUALA LUMPUR, Sept 1  — Water supply to 463 areas which experienced unscheduled water supply disruption following action to stop the operations of the Sungai Semenyih Water Treatment Plant after odour pollution was detected yesterday, is expected to be fully restored on Friday.
Pengurusan Air Selangor Sdn Bhd (Air Selangor) Corporate Communications head Elina Baseri, in a statement today said the company has conducted water quality testing that complied with the standards set by the Health Ministry.
"Treated water from the Sungai Semenyih Water Treatment Plant has also been certified safe for distribution to consumers by the National Water Services Commission (SPAN).
"Currently, Air Selangor is working to stabilise the water supply distribution system to all affected areas," she said.
Elina said that water supply had also been distributed to the affected areas in stages from 7 am today via 94 water tankers.
The water supply disruption involved 172 areas in Petaling, 54 in Hulu Langat, 23 in Putrajaya and 20 in Kuala Langat.
The public can obtain the latest reports pertaining to the water disruption through Air Selangor's official social media account on Twitter, Facebook and Instagram and website at www.airselangor.com or by contacting its call centre 15300.
Sources: BERNAMA