PM Muhyiddin Perfoms Aidiladha Prayers At National Mosque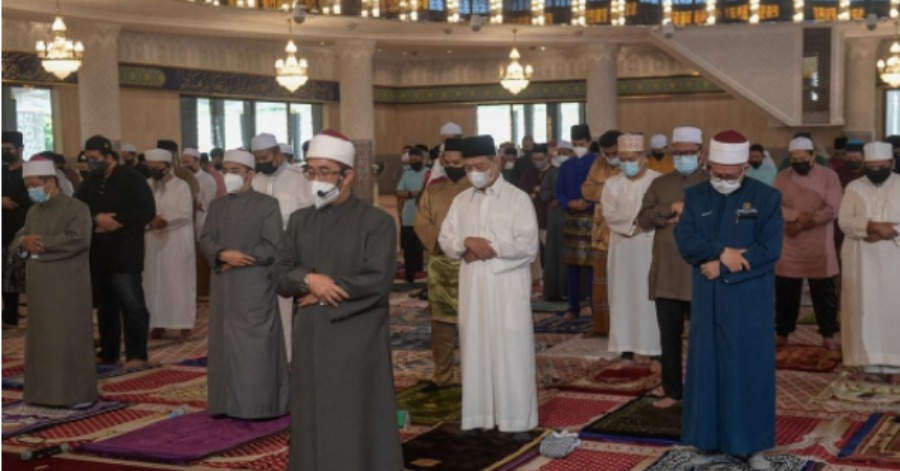 KUALA LUMPUR, July 20 — Prime Minister Tan Sri Muhyiddin Yassin today joined a congregation of about 300 people to perform the Aidiladha prayer at the National Mosque here.
Muhyiddin who was dressed in a white robe and his wife Puan Sri Noorainee Abd Rahman were received upon arrival at 8.16 am by Minister in the Prime Minister's Department (Religious Affairs) Datuk Seri Dr Zulkifli Mohamad Al-Bakri and National Mosque grand imam Ehsan Mohd Hosni.
The prime minister and the congregation chanted the Takbir (prayer chants to glorify Allah) before performing the prayer led by Ehsan, in compliance with the standard operating procedure (SOP) set.
Ehsan, when delivering the Aidiladha sermon entitled 'Challenges and Sacrifices' said Allah had bestowed countless blessings upon the country, including the opportunity to celebrate Aidiladha today.
Despite the challenges posed by the COVID-19 pandemic, he called on all Muslims to remain grateful and to continue to glorify Allah SWT as He alone knows what is happening now.
Sources: BERNAMA
Many Choices For 'Sunlight Dishwashing Liquid'? These Are The Differences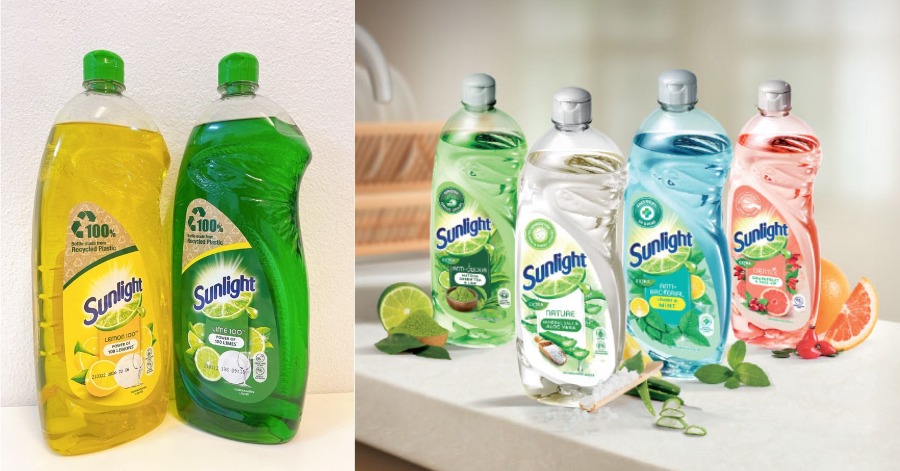 Sunlight Dishwashing Liquid is actually such a familiar brand for many people in Malaysia to use in their own houses. There are so many different types of choices for this particular brand of dishwashing liquid. Sunlight Dishwashing Liquid helps you properly clean dishes. Due to its similarity to soap, the liquid provides many other possible uses such as fruit washing, repelling insects, and cleaning carpets.
Little did many people know, different types of Sunlight Dishwashing Liquid brings different chemical properties and each of them has their own function for cleaning. These are the differences that you have to know as a consumer about Sunlight Dishwashing Liquid before you decided which one to buy.
1) Green Tea, Matcha And Lime
100% natural perfume.
Natural ingredients like matcha, green tea and lime.
Eliminate strong odors.
Remove stubborn grease.
2) Lemon
Fresh lemon scent.
Extract lemon and mineral.
5 times more effective to eliminate oil.
Remove stubborn grease.
3) Lime
Extract from 100 limes.
Fresh lime scent.
Add natural minerals.
Eliminate grease and oil effectively.
4) Nature Aloe Vera 
Natural ingredients such as aloe vera and mineral salt.
Used to wash children's dishes safely.
Have cleansing power and gentle fragrance.
Can be used to wash fruits and vegetables.
5) Sakura Fresh
100% natural perfume.
With Sakura and Orange scent.
Easy to eliminate oil.
Get rid of uneasy smell.
6) Lemon And Mint
Natural ingredients such as lemon and mint.
Kill 99% germs and bacteria.
Eliminates dirt and oil.
Suitable to be used by sensitive skin.
7) Grapefruit And Rose Hip
100% natural perfume.
Eliminates stubborn grease.
Suitable to be used by sensitive skin.
Strong and effective cleaning.
Sources: Facebook Sunlight Malaysia
Out-of-Quarantine Elderly Man Killed In Ambulance Accident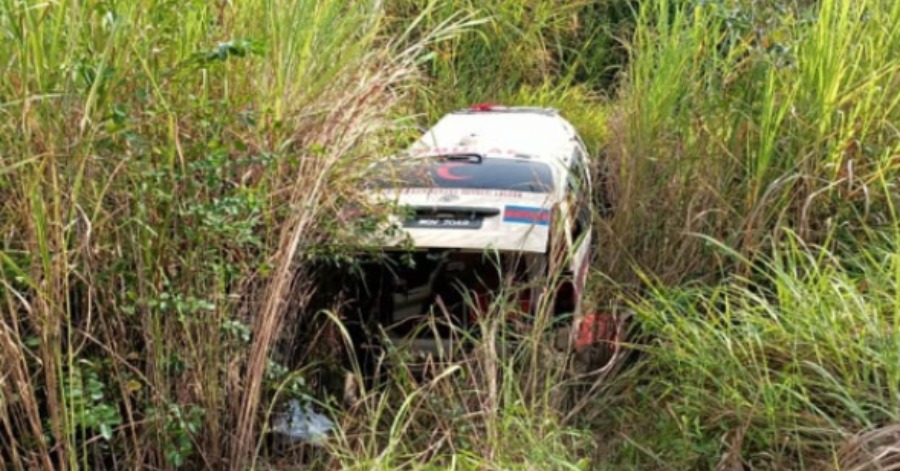 KUANTAN, Aug 31 — A senior citizen who had just been discharged from hospital quarantine for COVID-19 was killed when the ambulance he was in lost control and skidded into a drain at KM 21 Jalan Pekan – Batu Balik in Pekan yesterday.
Pahang Traffic Investigation and Enforcement Department (JSPT) head Supt Kamarulzaman Jusoh said the 74 year-old victim died while receiving treatment at Pekan Hospital emergency ward at 10.20 pm last night.
"The accident occurred at 4.15 pm when the ambulance was en route to send the victim home in Felda Chini after he was discharged from quarantine at Pekan Hospital. The van skidded as it was being driven through a stretch of road undergoing upgrading work.
"The accident also caused the ambulance driver and a nurse to suffer minor injuries," he said when contacted.
Kamarulzaman said the victim was a chronic asthma patient who had undergone quarantine at the hospital after having been in close contact with a COVID-19 patient.
Sources: BERNAMA
2021 National Day Celebrated With The Spirit of Malaysian Family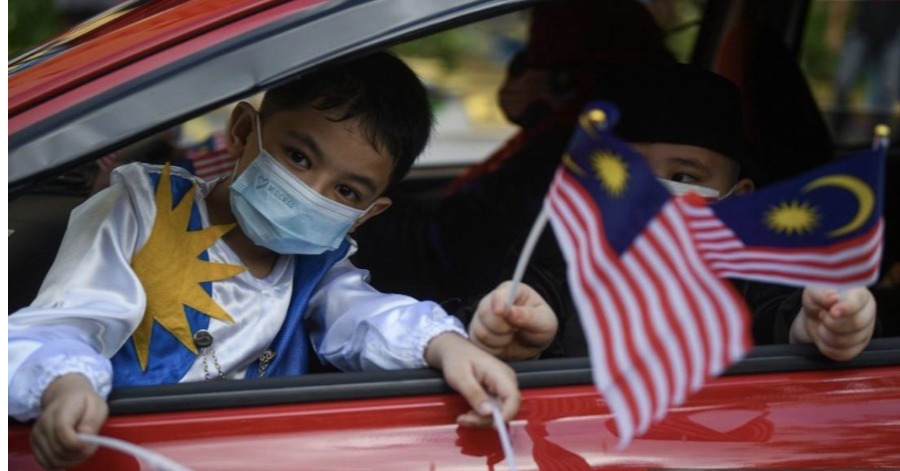 PUTRAJAYA, Aug 31  — Malaysia today celebrated its 64th National Day, in a celebration filled with patriotism in the spirit of the Malaysian family.
It is celebrated under the new normal circumstances for the second year due to the COVID-19 pandemic at Dataran Pahlawan Negara, here.
Various programmes and performances with elements of patriotism, are held in compliance with standard operating procedures (SOP) with the physical presence of limited number of viewers, while others could watch them on television or virtually.
A video clip on the Malaysian Family, with lyrics by Communications and Multimedia Minister Tan Sri Annuar Musa was screened for the first time as guests, who included Cabinet ministers, arrived for the celebration.
Prime Minister Datuk Seri Ismail Sabri Yaakob and his wife, Datin Seri Muhaini Zainal Abidin, also attended the celebration, themed 'Caring Malaysia", but virtually as he is in quarantine since yesterday for being a close contact of a COVID-19 patient.
The celebration started at 8 am with three members of the Royal Malaysian Navy (RMN) raising the Jalur Gemilang, accompanied by the national anthem.
This was followed by the reading of the Rukun Negara and then the shouts of "Merdeka". by representatives from the various front line agencies and departments,  led by  Luqman AlHakim Mohd Tamyes from the Education Ministry.
Sources: BERNAMA