Remove Tonsil Stones At Your Home, These Are Some Ways To Do It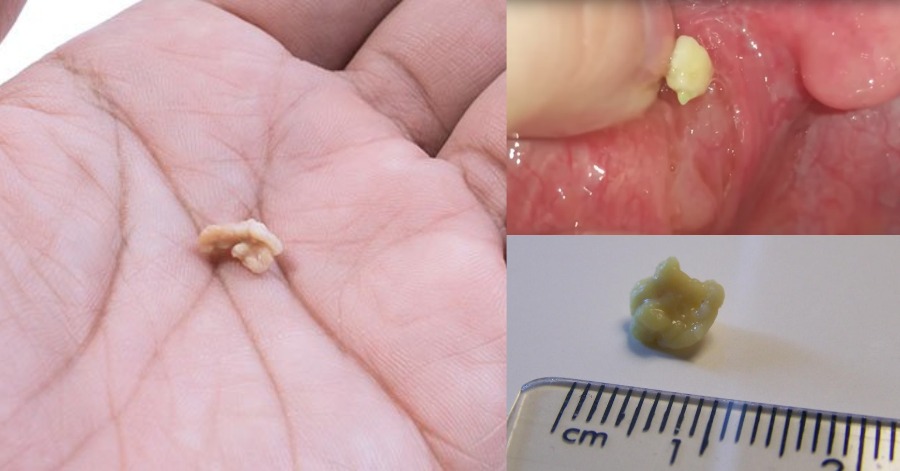 Tonsil stones are also known as tonsilloliths are actually mineralization of debris within the crevices of the tonsils. When not mineralized, the presence of debris is known as chronic caseous tonsillitis (CCT). Symptoms may include bad breath. Generally, there is no pain, though there may be the feeling of something present. Risk factors may include recurrent throat infections. Tonsil stones contain a biofilm composed of a number of different bacteria.
They appear as a white or yellowish hard mass, ranging in size from very small to very large. The tonsils are two small mounds of tissue that lie at the back of the throat, one on either side. They help fight infections that enter through the mouth. They trap bacteria, viruses, and other foreign invaders and then "teach" the immune system how to fight these germs.
Here are some of the ways that people can try to remove tonsil stones at home:
1) Apple Cider Vinegar Or Any Vinegar. 
Dilute with water and gargle. Vinegar is supposed to be able to break down the stones because of its acidic content.
2) Garlic.
Studies have shown that garlic has antibacterial, antifungal, and antiviral properties. It may combat bacterial growth and infection.
3) Cotton Swab Or Finger.
If you can see the tonsil stone, you may be able to remove it by gently pressing it on the tonsil with a cotton swab. Do this very carefully as it may cause additional infection if done aggressively or if the stone's larger. Gargle with saltwater immediately after you remove a tonsil stone this way. You shouldn't do this unless the stone is easy to reach and small.
4) Coughing.
Depending on the size of the stone, coughing could dislodge a stone in some cases.
5) Essential Oils.
Some oils have anti-inflammatory or antibacterial properties. Examples are myrrh, thieves oil, and lemongrass. These may be able to help reduce or eliminate your tonsil stones. Dilute the essential oil in a carrier oil and place one or two drops on a toothbrush before brushing the stones. Be sure to follow the directions for each specific oil. Because of the number of bacteria, it's recommended that you don't use this toothbrush going forward.
6) Salt Water.
One study shows that rinsing with salt water is an effective treatment of oral wounds.
7) Yogurt.
Eating yogurt that contains probiotics may be able to counteract the bacteria causing tonsil stones.
8) Apples.
The acidic content of apples may help combat the bacteria in a tonsil stone.
9) Carrots.
Chewing carrots helps increase saliva and the production of natural antibacterial processes. This may help reduce or eliminate your tonsil stones.
10) Onions.
Onions are believed to contain strong antibacterial properties. Including them in your diet may help prevent or eliminate tonsil stones.
Sources: Healthline.
(Video) Beneficial Music Choice! These 5 Songs Can Help You Improve Your Focus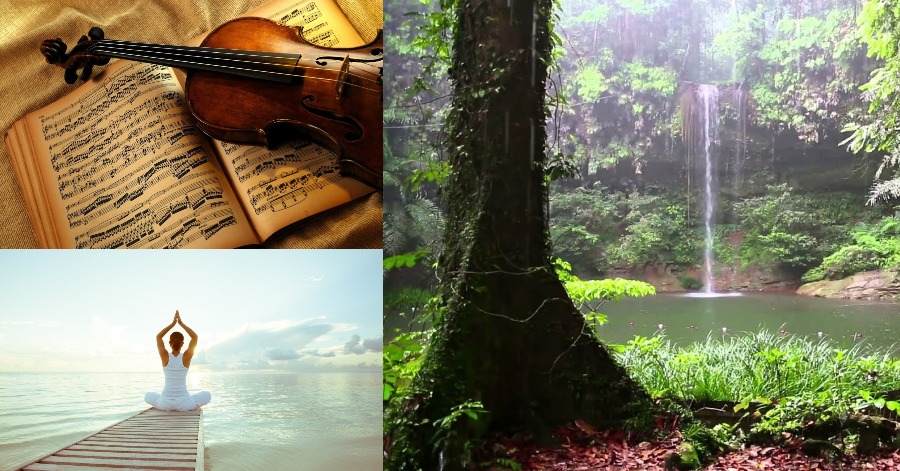 Music actually is not just a means of entertaining ourselves. Other than that, it can also encourage creativity and also would help us to become more productive. Listening to music can be so therapeutic, relieving feelings of stress so that you can concentrate better. In fact, plenty of people swear by music as a helpful tool for studying and working.
Studies have shown that music produces several positive effects on a human's body and brain. Music activates both the left and right brain at the same time, and the activation of both hemispheres can maximize learning and improve memory. These are 5 songs that have been scientifically proven that can really help you to improve your own focus.
1) Classical Music
Research done in French universities have shown that listening to classical music while studying can increase your test scores. Students lectured in a room with classical music in the background did significantly better on a quiz than students in a room with no music.
2) Meditation Music
Stress is not your friend when you need to focus. Music used for the purpose of meditation facilitates your mind and body's ability to relax into a state of calmness. The effects of meditation music have been studied on cancer patients to decrease their levels of stress and increase their probability of healing and physiological markers of health.
3) Instrumentals
From movie and video game soundtracks to trance jazz, the pure melody of the instrumentals music gives your brain a break from trying to make sense of song lyrics in addition to concentrating on the 2,300 words you still have to knock out on your essay.
4) Nature & Rain Sounds
Nature relaxes us as it takes us away from the beeps and honks of city living and brings us to a state of relaxation and contentment. In a 2010 study, the participants who completed a challenging math problem that was followed by 10 minutes of nature sounds experienced greater sympathetic nervous system relaxation than the control group. Whether it be the sound of rain, ocean waves or the jungle, the sounds of nature manage to silence any annoying brain blabber and allow you to focus on the task at hand with surprising clarity.
5) Brainwave Entrainment
Brainwave entrainment is the scientific term of synchronizing your brain's neuron activity to the rhythm of sound. There are two types of Brainwave Entrainment:
Binaural beats: Binaural beats utilize your brains natural ability to fill in sensory gaps by emitting sounds of two different frequencies into each ear. This causes the brain to detect the variance between these two frequencies and create its own frequency from the difference between the two.
Isochronic Tones: Research has said that the brain actually functions most optimally during the silence between sounds. This is why drumming can be so entrancing.
Sources: Spoon University.
Labuan First To Achieve Herd Immunity Against COVID-19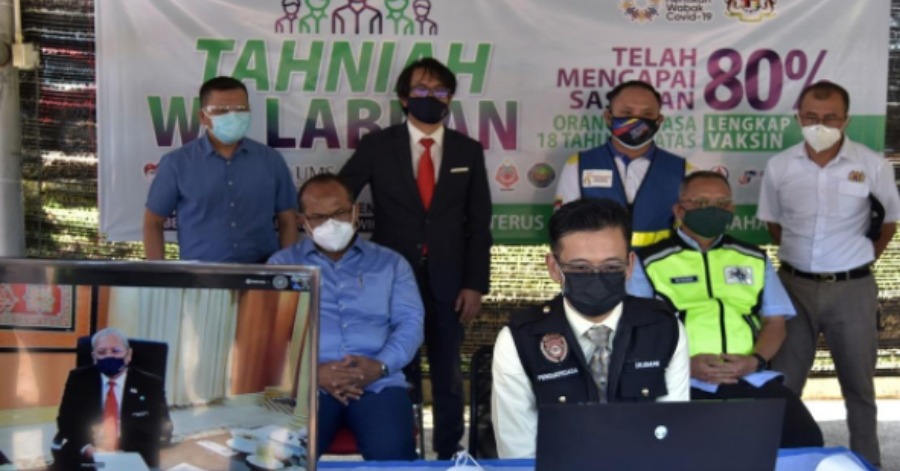 LABUAN, July 27  — Labuan today completed fully vaccinating 80 per cent of its adult population and has become the first among federal territories and states in the country to achieve herd immunity against COVID-19.
The federal territory has immunised 54,800 of the 68,500 adults listed as eligible for the National COVID-19 Immunisation Programme (PICK).
The Labuan COVID-19 Immunisation Task Force (CITF) and the Labuan Disaster Management Committee described the programme as a difficult task but acknowledged that great team work had resulted in the success of the exercise.
Labuan CITF chairman Rithuan Ismail said a total of 54,800 (80 per cent) of the total population eligible for vaccination have received the two doses of the vaccine.
"We are pleased to have achieved herd immunity three days earlier than the targeted date of July 30.
Sources: BERNAMA
Fear of Needles A Needling Issue Amid Vaccination Campaign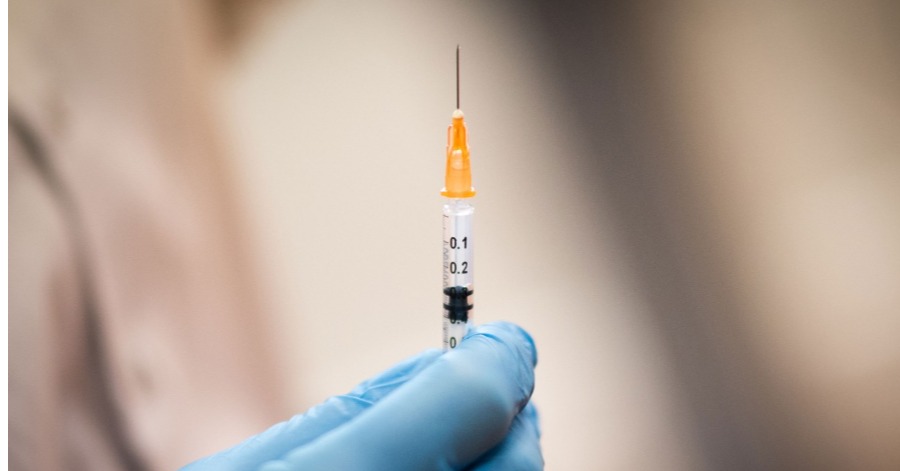 KUALA LUMPUR (Bernama) – While it is heartening that Malaysia has ramped up its COVID-19 vaccination drive in its endeavour to attain herd immunity soon, people who have an aversion to needles are having a hard time overcoming their fear and getting themselves inoculated.
For those who have a strong fear of needles, getting the vaccination is a big deal and can be anxiety-inducing.
According to Universiti Malaysia Sarawak psychiatrist Dr Amanda Albert, fear of needles is not uncommon, with some experts postulating that avoidance of pain caused when the needle pierces the skin is actually an evolutionary instinct.
"The human race survived by avoiding pain and injury with their fear instinct, creating a human predisposition to this fear of needles.
"However, problems arise when this fear reaches the extreme level of a phobia as this will affect one's ability to obtain the vaccine or undergo any other medical procedure involving needles," she told Bernama recently.
The specific phobia about medical procedures involving needles is called trypanophobia which, said Dr Amanda, is listed in the Diagnostic and Statistical Manual of Mental Disorders, Fifth Edition (DSM-5), as a blood-injection-injury type phobia.
In Malaysia, there are no statistics pertaining to the number of people with this phobia but globally it is estimated that up to one in 10 people may suffer from some form of trypanophobia, she said.
"Studies also show that four out of five people with trypanophobia report having a first-degree family member with the same phobia. However, experts believe this may be due to learned behaviour more than actual genetic inheritance," she added.
SYMPTOMS OF MEDICAL NEEDLE PHOBIA
Dr Amanda said trypanophobia is diagnosed when a person has an immediate and marked fear response to medical needles.
Symptoms include fainting, dizziness, light-headedness, nausea, vomiting, sweating and palpitation.
"This fear can go on for at least six months and cause the person to avoid the trigger with intense fear and anxiety, usually out of proportion to the actual danger posed by the needle.
"It is also out of proportion to the person's sociocultural context, meaning their fear responses are different from the fear responses of those in their social circles and cultural background," she explained.
She said in certain cases, persons with this phobia have been known to completely avoid going to a clinic or hospital despite having an illness that requires treatment, or even refusing to get the COVID-19 vaccine.
"They will avoid medical needles at all costs, be it needles for vaccines or blood transfusion or medications that are given through the vein," she said, adding that those with extreme trypanophobia may not only avoid the COVID-19 vaccine but also resist having their blood sample taken or any medication given via needles should they develop COVID-19.
Unlike anti-vaccination groups that have no trust in science or vaccine safety, individuals with trypanophobia generally do not object to vaccinations – they avoid it purely due to their fear of medical needles.
"People with trypanophobia would probably have no problem with taking vaccines that are given orally, like the polio vaccine," she said, adding that people with this phobia can seek the help of a professional therapist, such as a clinical psychologist or psychiatrist, to overcome their fear.
DEALING WITH THE FEAR OF NEEDLES
Dr Amanda said those who are avoiding the COVID-19 vaccine due to their fear of needles must teach themselves to relax and do deep breathing exercises "to slow down the bodily responses of fear such as fast heartbeat and fast breathing" as it can help one to feel more at ease.
"(While at the COVID-19 vaccination centre) after you have checked that you are being given the right vaccine dosage, find things that would take your attention away from the procedure at hand. Bring a trusted friend or family member with you, or talk to them on the phone.
"You can also hold an ice pack in your hand as (the sensation of) pain and temperature run along the same nerve pathways to the brain, so this is a form of 'distraction' to your nerve pathway. If the room you are in has a piece of art or a cartoon drawing that you appreciate, pay more attention to it than the needle," she said.
She also said that people with trypanophobia could prepare themselves for the vaccination through exposure therapy, which involves exposing themselves to medical needles step by step.
"Read about it and watch videos, then accompany someone to a vaccination centre," she added.
Meanwhile, Dr Ammar Rashidi Abdullah, a medical officer at Hospital Kepala Batas in Penang, said individuals who have a phobia about needles should consult a psychiatrist or counsellor to overcome their fear.
The fear of needles can be detrimental to one's state of health as it discourages a person from getting the COVID-19 vaccine, as well as any medical treatment involving the use of needles, he said.
He also reminded that the COVID-19 vaccines offered by the Ministry of Health are safe and approved by the ministry's National Pharmaceutical Regulatory Authority Malaysia, as well the World Health Organisation.
Sources: BERNAMA