Saudi Arabia's COVID-19 Aid Has Arrived In Malaysia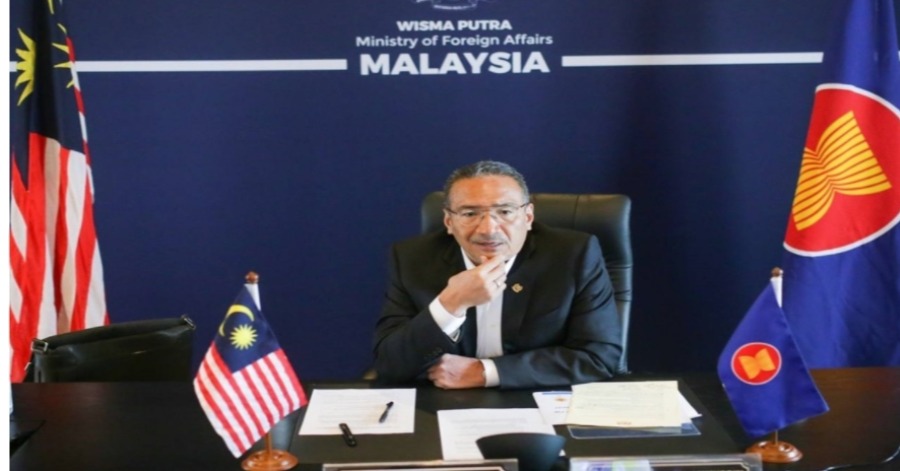 KUALA LUMPUR, July 30  — The aid promised by the Saudi government through the King Salman Humanitarian Aid and Relief Centre (KSrelief) to help Malaysia fight the COVID-19 pandemic had arrived in Kuala Lumpur on Thursday.
Saudi Press Agency (SPA) reported the aid was airlifted using two aircraft that took off from King Khalid International Airport in Riyadh on Thursday morning and arrived at the Kuala Lumpur International Airport later that day,
The aid includes 100 ventilators, 150 portable ventilators, 319 oxygen concentrators, 30 respiratory support devices, 100 portable ventilators consumables, 150 electric medical beds, 15 vital signs monitors, 10 central vital signs monitors and 27 portable vital signs monitors.
The other items are three million surgical masks, one million N95 masks, 500,000 medical gloves, 180 pulse oximeters, 50 intravenous infusions pumps, 50 intravenous solutions pumps, seven defibrillators, five video laryngoscopes, five electrocardiographs (ECGs), and 10,000 protective gowns to Malaysia.
Meanwhile, the Malaysian Foreign Ministry in  a statement on Thursday night said the aid will be officially handed over to the Malaysian government by Saudi Arabia's ambassador to Malaysia on Friday afternoon. Malaysia's Senior Minister of Foreign Affairs Datuk Seri Hishammuddin Tun Hussein is expected to attend the handing over event.
SPA's report added the one million doses of COVID-19 vaccine promised by Saudi will be provided through coordination with the Malaysian Foreign Minister's office whereby one of the approved international vaccine makers will supply the required quantities of vaccines directly from their factories to Malaysia.
Saudi's aid to Malaysia comes following a request by Senior Minister of Foreign Affairs Datuk Seri Hishammuddin Tun Hussein to Saudi's Crown Prince Mohammed bin Salman bin Abdulaziz during a phone call recently.
"This aid is an affirmation of deep-rooted relations between the two countries and Saudi Arabia's humanitarian roles towards the most affected countries by COVID-19," SPA said.
Sources: BERNAMA
Food Review: COVID-19 Variant Getting Stronger, Try These 5 Foods To Boost Immune System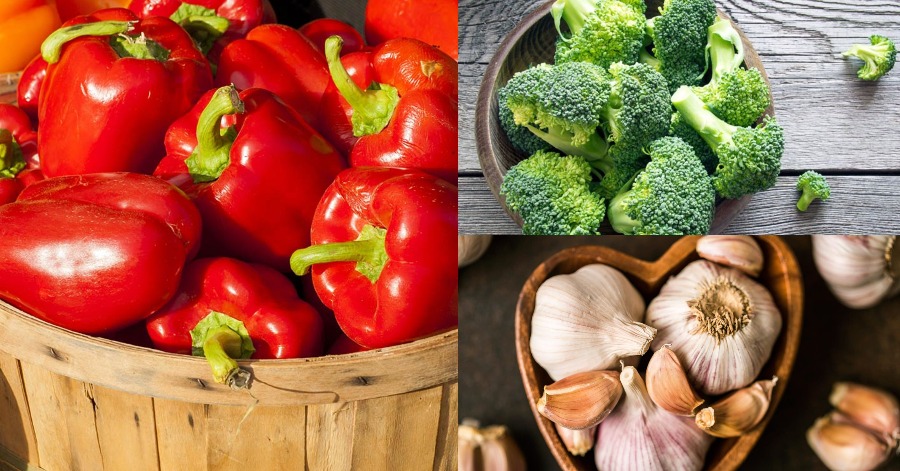 COVID-19 cases continue to rise, taking daily precautions such as washing your hands, social distancing, exercising, and getting enough sleep is key to lowering the risk of infection. COVID-19 was declared a global pandemic by the World Health Organization. Maintaining a healthy diet to help boost your immune system may also give you an edge.
Individuals with certain pre-existing illnesses like diabetes, hypertension, cardiovascular disease, and respiratory issues are at a higher risk of having COVID-19 complications, it also aggravates with age as the general immunity reduces as you get older. It is important for your immune system to stay in tip-top shape. Try these 5 foods.
1) Yogurt
Yogurt is a great source of probiotics, which are good bacteria that can help promote a healthy gut and immune system. Recent studies have also found probiotics to be effective for fighting the common cold and influenza-like respiratory infections. Sarin recommends choosing plain yogurt rather than anything too flavored or sweetened and topping it with fruit and honey.  Those on a dairy-free diet can still benefit from almond milk and coconut milk yogurt options.
2) Broccoli
Broccoli is also rich in vitamin C. Just half a cup contains 43% of your daily value of vitamin C. Broccoli is packed with phytochemicals and antioxidants that support our immune system. It also contains vitamin E, an antioxidant that can help fight off bacteria and viruses. To get the most out of this powerhouse vegetable, eat it raw or just slightly cooked.
3) Garlic
Not only is garlic full of flavor, but it's packed with health benefits such as lowering blood pressure and reducing the risk of heart disease. Garlic's immunity-boosting abilities come from its heavy concentration of sulfur-containing compounds, which can help fight off some infections. Garlic has been shown in the past to help ward off the common cold. It is an easy vegetable to work into your diet. You can add to it anything from pasta sauce and salad dressings to soups and stir-fry dishes.
4) Red Bell Peppers
Red bell peppers reign supreme when it comes to fruits and vegetables high in vitamin C. One cup of chopped red bell peppers contains about 211% of your daily value of vitamin C. That is about twice more than an orange has. Vitamin C contributes to immune defense by supporting a variety of cell functions and can lower the risk of respiratory infections. It can also help the growth and repair of tissues in your body. Daily intake of vitamin C is essential for good health because our bodies do not produce it naturally.
5) Mushrooms
While sun exposure is the best source of vitamin D, it can also be provided by some foods, including mushrooms. Mushrooms as a vitamin D source found that the 'sunshine vitamin' can help enhance the absorption of calcium, which is good for bone health and may also protect against some cancers and respiratory diseases. Mushrooms are great as a side dish or appetizer.
Sources: healthline.
(Video) So Many Benefits! 4 Ways That We Can Use Olive Oil!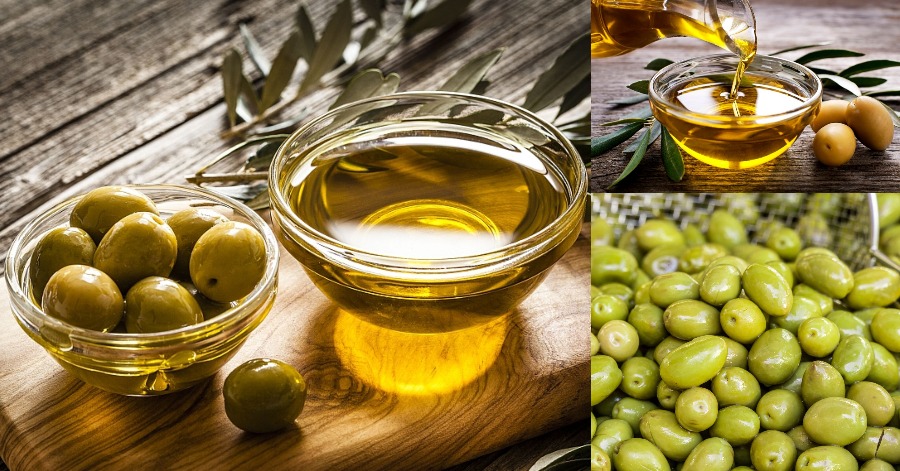 Olive oil is a liquid fat obtained from olives. The word Olive got mentioned in Quran in different verses. In addition, Prophet Muhammad SAW said "Eat olive oil and massage it over your bodies since it is a holy (Mubarak) tree". He also stated that olive oil is beneficial to cure 70 diseases. That is why olive oil would bring so many benefits to people.
Olives are the gift from heaven to mankind. Apart from the Date fruit, olives are actually also considered of utmost importance in Islam. For Muslims, the inclusion of the olive and olive oil in religious observance invokes the words of Allah, Muhammad, and even heavenly paradise. These are 4 ways Prophet Muhammad SAW uses olive oil.
The 4 ways are:
1) Prophet Muhammad SAW will dip bread into olive oil.
2) Prophet Muhammad SAW will eat olive and it can also be used as spreading with so many foods. It is recommended to eat 2 spoonfuls of olive oil per day.
3) Prophet Muhammad SAW will massage the olive oil onto the skin for hydration.
4) Prophet Muhammad SAW will use it on the hair to make the hair always healthy.
Sources: TikTok Lookman Akim.
Over 60 Pct of Malaysia's Adult Population Fully Vaccinated – JKJAV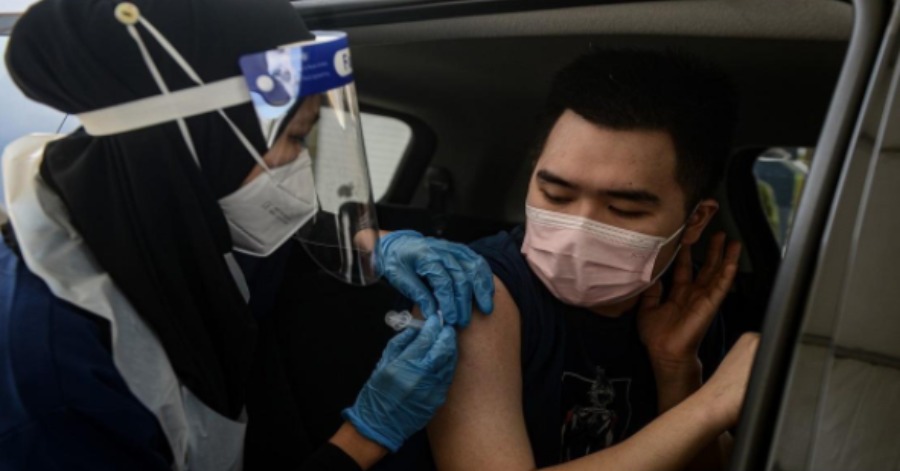 KUALA LUMPUR, Aug 27  — Some 60.2 per cent of the country's adult population or 14,095,554 people have completed both doses of the COVID-19 vaccination as of yesterday, according to the COVID-19 Vaccine Supply Access Guarantee Special Committee (JKJAV).
An infographic shared on the committee's official Twitter today showed that 18,948,648 individuals, or 80.9 per cent, have received the first dose, bringing the cumulative total of vaccine administered under the National COVID-19 Immunisation Programme (PICK), as of yesterday, to 33,044,202 doses.
In terms of percentage, 58 per cent of the country's population has received the first dose while 43.2 per cent has completed the two-dose vaccination.
On the daily vaccination rate, a total of 408,295 doses were administered yesterday with 155,669 being the first dose while 252,626 were the second dose.
PICK was launched on Feb 24 to provide vaccinations to curb the COVID-19 pandemic nationwide.
Sources: BERNAMA