Shop Review: Need A Better WFH Experience, Get These 5 Items From Shopee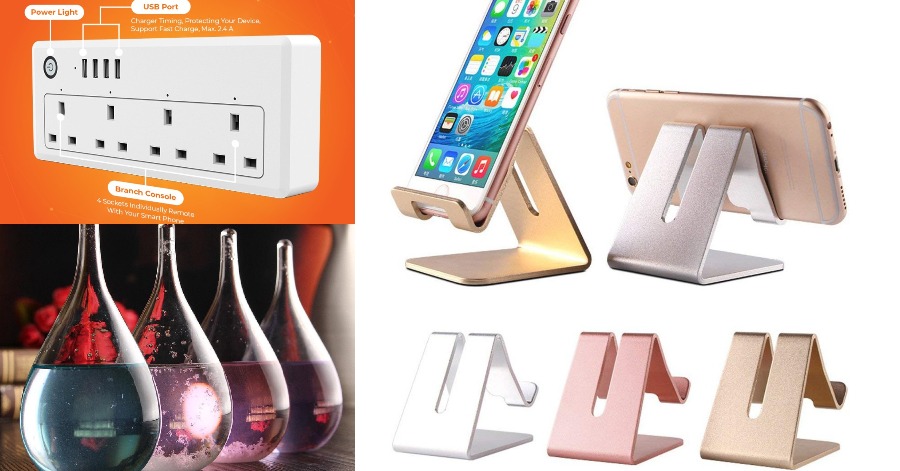 COVID-19 pandemic has caused remote work to become a necessity instead of a luxury for many professionals in this whole wide world especially Malaysia. Working from home is actually awesome, right up until you found things that make it so uncomfortable and incomplete. It is so important to ensure that you are really set up to be productive. This includes having a designated workspace with the right technology, ways of dealing with kids, pets, and others.
To make this happen smoothly, you guys would definitely need something to help you ease your experience and make it an interesting one while working from home. It does not have to be a grand things or even expensive things. All the items are small items that you can just get from Shopee. These are actually 5 beneficial items that you can get.
1) Wifi Extender
Link Shopee: Wifi Extender
Price: RM36.90 – RM73.90
A WiFi extender is actually used to extend the coverage area of your own WiFi network. It works by receiving your existing WiFi signal and then amplifying it and then transmitting the boosted signal.
2) Portable Phone Holder
Link Shopee: Portable Phone Holder
Price: RM7.50
Phone holders are small objects that are used to prop up your mobile device. They are designed to sit on a hard surface, like a table or desk, so you can watch funny videos, scroll through pics, and ultimately, keep your phone clean and safe.
3) Home Automation Cable
Link Shopee: Home Automation Cable
Price: RM96.00
From now on, you can just voice activation to turn on this cable while you are working from home. It is so easy to use and also very futuristic. It also does save a lot of time and energy to be operated.
4) Weather Forecast Bottle
Link Shopee: Weather Forecast Bottle
Price: RM21.90
This thing will change its color and also shape according to the weather forecast. It must really look so beautiful as a great decoration on the table. Other than that, it is also good to look at as it is very calming.
5) Wireless Headphone
Link Shopee: Wireless Headphone
Price: RM169.00
Listen to your music throughout the day without interruptions. The WH-CH510 are wireless, lightweight and have a battery life long enough to keep up with you. Listen to your favorite tracks wirelessly with a Bluetooth technology by pairing your smartphone or tablet. All day power and quick charging with up to 35 hours of battery life. If your headphones are running low on power, a 10-minute quick charging will give you up to 90 minutes of play. The lightweight design and swivel earcups mean you can slip your headphones into a bag when you're on the move.
Sources: Wifi Extender, Portable Phone Holder, Home Automation Cable, Weather Forecast Bottle, Wireless Headphone.
Here Is What You Need To Know About Covid-19 Special Assistance (BKC)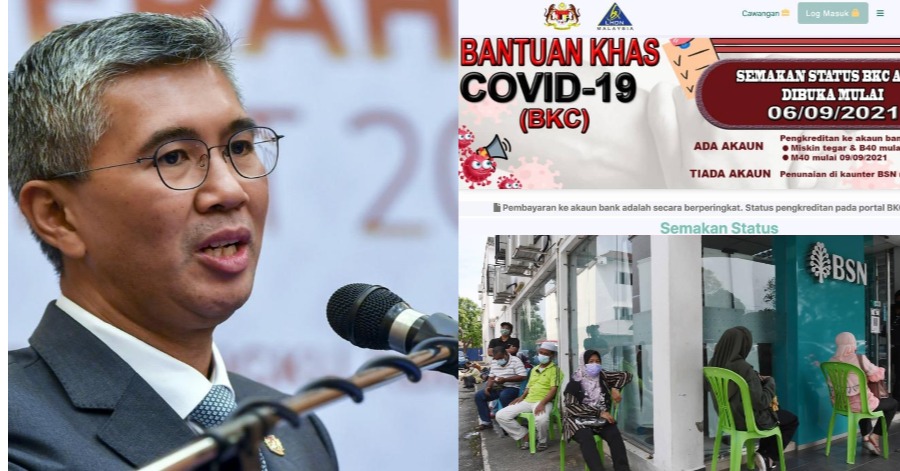 The government has recently announced the COVID-19 Special Assistance (BKC). This particular initiative from the government is actually under the People's Protection and Economic Recovery Package (PEMULIH) and it is indeed direct cash assistance to alleviate the cost of living and also the burden of the people in Malaysia due to the devastating COVID-19 pandemic that has burden a lot of people in this whole wide world until the end of the year 2021.
A total of 10 million Malaysian family members comprising the hardcore poor, B40, and M40 categories as well as qualified singles are expected to benefit from the government's concern. Phase 1 of the specific aid crediting process has commenced on the 6th of September 2021 and is expected to be completed by the 10th of September 2021.
Bantuan Khas COVID-19 (BKC) di bawah Pakej Perlindungan Rakyat dan Pemulihan Ekonomi (PEMULIH) adalah bantuan tunai langsung bagi meringankan kos sara hidup dan beban rakyat akibat pandemik COVID-19 sehingga akhir tahun 2021. pic.twitter.com/dd1GVBdNAg

— Ministry of Finance🇲🇾 (@MOFmalaysia) September 8, 2021
Below are the categories of individuals who deserve to receive the COVID-19 Special Assistance (BKC):
Hardcore Poor
Household income or senior citizens: RM5,000 and below.

Single individual: RM2,500 and below.
B40
Household income or senior citizens: RM5,000 and below.

Single individual: RM2,500 and below.
M40
Reported income tax for h

ousehold income: RM5,001-RM9,000

Reported income tax for

Single individual

: RM2,500-RM5,000
Below is the amount of COVID-19 Special Assistance (BKC) that will be received by category:
Hardcore Poor
Household: RM1,300

Senior Citizens: RM500

Single individual

: RM500
B40
Household: RM800
Senior Citizens: RM200

Single individual

: RM200
M40
Household: RM250
Senior Citizens: RM100

Single individual

: RM100
Sources: Twitter Ministry of Finance.
Saudi Announces Readiness To Welcome 70,000 Umrah Pilgrims A Day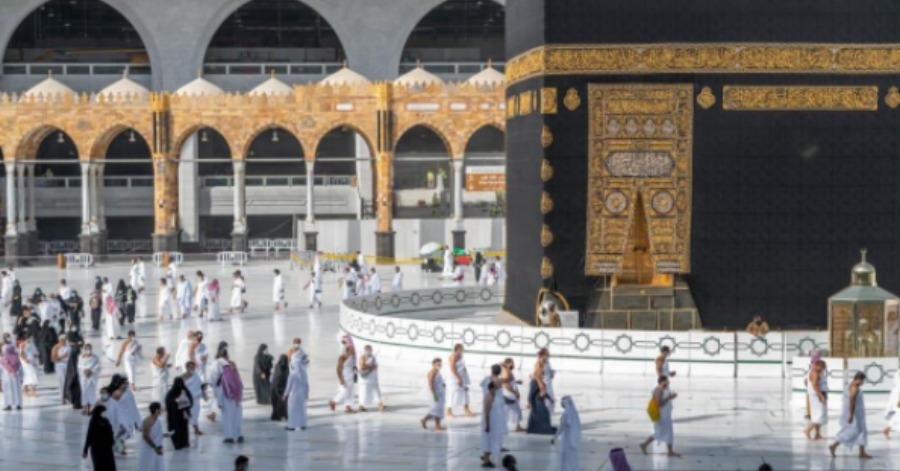 KUALA LUMPUR, 8 Sept — The General Presidency of the Grand Mosque and the Prophet's Mosque announced its readiness to welcome the arrival of 70,000 Umrah pilgrims a day.
According to the department's Twitter account, quoting the statement of the deputy head of the affairs of the Grand Mosque Dr Saad Muhammad Al-Muhaimid, his party is ready to receive more pilgrims from inside and outside Saudi Arabia and provide the best service to facilitate all pilgrim-related affairs.
According to media reports, the Ministry of Haj and Umrah of Saudi Arabia planned to increase the number of Umrah pilgrims to 120,000 from the current 60,000. All operations and preparations for the arrival of the pilgrims are in accordance with standard operating procedures (SOP) and all preventive measures set by the government of Saudi Arabia to facilitate the pilgrims to perform the umrah.
The presidency will always monitor all areas of the the Grand Mosque from time to time to ensure the smooth running of activities.
The Saudi Gazette news portal also reported that the increase in the figure was made as the country expects to receive many umrah pilgrims from around the world this year as the pilgrimage was halted last year due to the COVID-19 pandemic.
Sources: BERNAMA
(Video) Amazing! Pokemon Creatures That You Might Find In Real Life!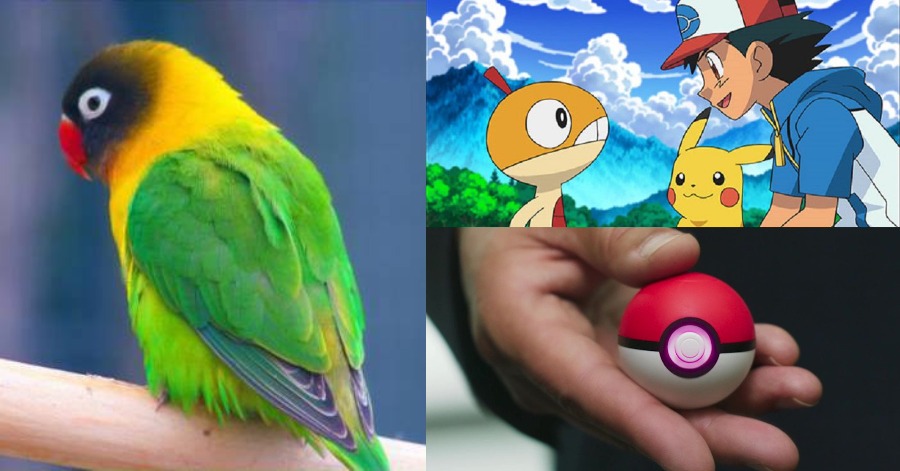 Pokemon is the short form for Pocket Monsters. This franchise was created by Satoshi Tajiri back in 1996. The concept of Pokemon, which shows Pokemon trainers traveling and capturing creatures, is actually inspired by Satoshi's childhood love for insect collection. What a rather odd way of inspiration.
For years, Pokemon has caught the imagination of people around the world. We have Pokemon games, cartoons, trading cards, and even merchandise, which makes Pokemon the highest-grossing media franchise. Not just one or two, but there are almost thousands of different species which is created based on imagination and fantasy.
But have you ever thought about Pokemon being real-life creatures? Here are some awesome Pokemon and their look-alike that you may catch in the real life.
1. Caterpie: Eastern Tiger Swallowtail Caterpillar
2. Poliwag : Glass Frog Tadpole
3. Luvdics: The Kissing Gurami.
4. Chatot: The Yellow-coloured Lovebird
5. Gorebyss: The Long-Nosed Chimaera aka The Ghost Shark
6. Dialga: The Glaucus Atlanticus aka The Blue Sea Dragon
7. Ursuring: Moon Bear
8. Drowzee: The Asian Tapir
9. Torterra: The Mary River Turtle
10. Stunfisk: The Stargazer
11. Victreebel: Pitche Plants
12: Vileplume: Rafflesia Arnoldh
13. Dreepy: The Red-Lipped Batfish
14. Wooper: Axolotl
15. Magikarp: Yelloweye Rockfish
16. Gyarados: Sturgeon/ Oarfish
17: Pikachu: Brushtail Possum
Sources: Be Amazed